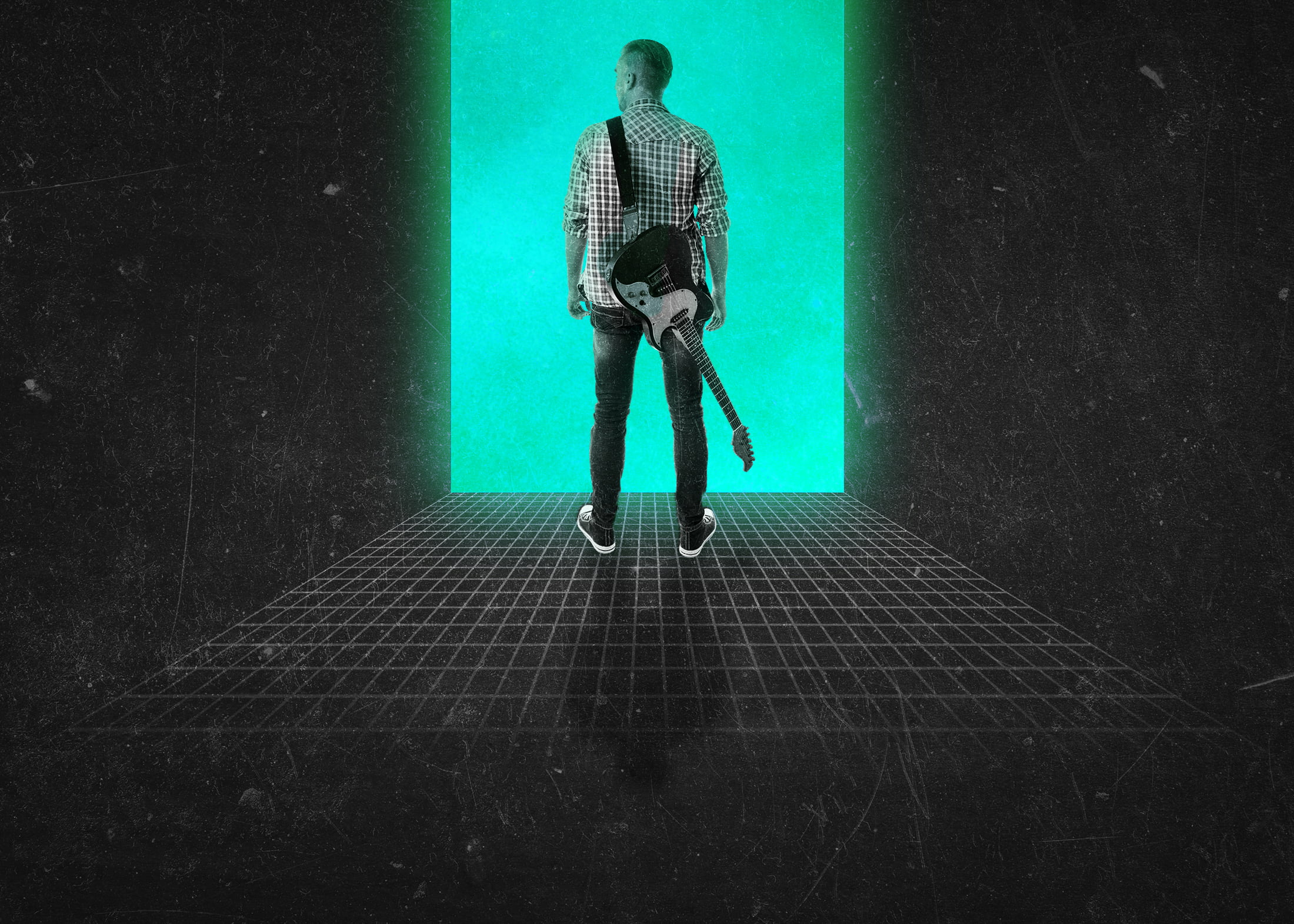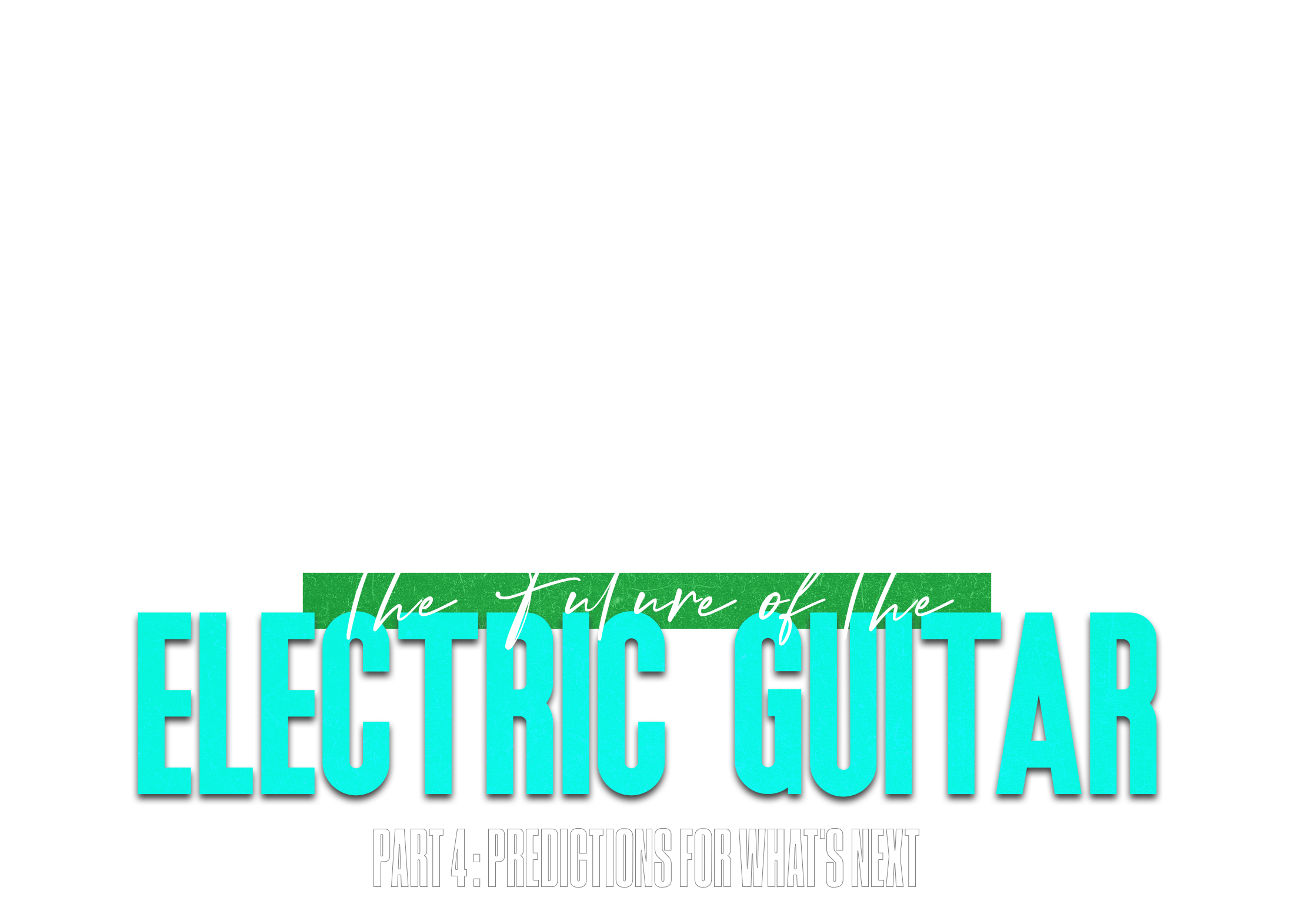 The Future of The Electric Guitar
Part 4: Predictions for What's Next
Well, here we are. After interpreting the history of the electric guitar, questioning what happened to rock music, and examining the state of the guitar industry, there's just one thing left to do.
Below are my seven predictions for The Future of the Electric Guitar. Will they all come true? Who knows! My one good crystal ball broke last year, so I had to rely on my own observations, conversations with experts, and months of research. I've also sprinkled in predictions from the people I've interviewed for this project. I hope you enjoy reading — and be sure to leave your own thoughts and predictions in the comments below!
I: The Electric Guitar Will Live On
Let's get this one out of the way first. If you've read the rest of this series, particularly Part 3, it should be clear that any earlier reports declaring the electric guitar dead were either missing the bigger picture, or mere clickbait.
You can hear it in some of the biggest releases of 2021, from the buttery vintage R&B of Silk Sonic to some of Olivia Rodrigo and Billie Eilish's angrier cuts. The recent resurgence of pop punk is once again putting guitars front and center in the mainstream.
Financially, the electric guitar may be stronger than ever, with sales surging in 2020 and continuing strong through 2021. In the past four years, we've witnessed Gibson and Guitar Center bounce back from bankruptcy. Long-dormant brands are also back and attracting customers young and old. Finally, the creation of lesson apps by brands like Fender, Gibson, and Orange are an excellent resource for young players and a wise investment into the electric guitar's future.
So, with all of the above and more as indicators, I'm happy to say that the electric guitar is definitively NOT dead…
"I venomously disagree with the notion (that guitar is in decline). The numbers don't show it. The sales don't show it. Nothing shows it. As a matter of fact, I think it's back to 2008 levels. People have been trying to eulogize Rock and Roll for a long time. It's changing, but it's not going away by any stretch of the imagination. The electric guitar is universally used in almost all music (outside of classical). Like the voice, I think it's a universal instrument. Guitar is the violin of our time."
II: But it Will Hit a Rough Patch
Inflation is a problem we all have to deal with. While COVID-19 unexpectedly boosted the guitar industry with stay-at-home orders and stimulus checks, its aftershocks are already proving harmful. Consumers will likely have to make hard choices on what is and is not a viable expense. Guitars — especially for those who already own one or four — may not make the cut.
I am very much not an economist, but I think electric guitars, which now cost more than they did a year ago, will not continue flying off the shelves or into the digital carts the way they have in the past two years. But if there's anything I've learned while researching and writing this series, it's that the electric guitar's popularity is cyclical, and even during its lows, it's never gone. Even if sales decline, the new crop of players who started learning guitar during lockdown will continue playing. Perhaps, once our economy looks normal again, they'll be ready for an upgrade.
So many people I interviewed mentioned the inherent, unique qualities of the electric guitar. Its versatility, expressiveness, and timeless cool will see it through this and other storms.
"All in all I guess I'd have to say I'm pretty bullish about the near-term prospects of the guitar and I qualify that because this whole COVID thing has just guaranteed that it upended everybody's forecasts."
III: We Will Not See a New Guitar Superhero
Eddie, Slash, Jimi, Jimmy, Keith, Stevie, Randy, and others — these were the guitar superheroes of their time. Note that I didn't add their last names. That's because I don't have to. Most guitarists and many casual music fans knew these players on a first-name basis. That was the level of their fame.
The reason we won't see another guitar superhero reach those heights is not at all because of a lack of skill among younger players. It's because we live in a completely different culture than we did last century. With immense choice of what to listen to or watch, people simply don't collectively focus in on one thing anymore. You can thank the internet and social media for this fact, but don't take it all as a bad thing.
The flip side of this coin is that these technologies have enabled the rise of many new guitar heroes. These guitarists may play two-handed, they may play acoustic guitar, or have some other niche. Some might never play solos. Instead, they might be best known for their use of pedals to make soundscapes, or for playing a percussive style. These younger guitar heroes are a more diverse lot than their predecessors and come from a broader pool of ethnicities, gender identities, and sexual orientations. You may never have heard of some of them, but they are legends in their online communities and local scenes.
Breaking through as a guitar hero today takes more than just guitar chops. It takes production know-how to mix your own material, and at least a little camera and lighting experience to craft professional-looking content. Because so much of our culture is seen online and driven by social media, today's guitarists need to be savvy across different platforms, and having some programming experience is a huge plus.
So while we may not all be able to call any young artists guitar superstars the way we did in the past, make no mistake, there are plenty of heroes among us.
"Guitars/basses can be intimate and portable, or loud and sometimes raucous, and communicate a person's individual style both visually and sonically; for that reason, I don't see it dying out in this century."
"Is there a decline in the electric guitar? I would probably say yes. Is there a decline overall in electric guitar making music and is it dying? I don't believe it is because I get sent 200 messages a day from bands and musicians all over the world that still have guitar in their sound."
IV: In the Future, Electric Guitars Will Sound Way Different
The desire to create novel sounds has always fueled guitarists and the industry alike. It's the reason we have humbuckers, vibrato systems, 7-string-and-up guitars, high-gain amps, and pedals that distort or modify your signal in endless ways.
I believe that continued advancements in digital signal processing will continue to open up worlds of possibilities for guitarists right at their feet. Whether it's a standard-sized stompbox with the processing power of a full-sized synth, multieffects units that can instantly shift between stadium-sized rigs, or amps that can essentially analyze and emulate ultra-rare specimens, a lot of this tech is already here and only getting better.
But to take a step further, the advancements we've seen in MIDI guitars over the last few years have huge potential. No longer encumbered by lag, and enhanced by the more natural feel of MPE (MIDI Polyphonic Expression), I think MIDI-equipped guitars will only grow in popularity and accessibility. So get ready for more guitars that authentically sound like trumpets, polyphonic synths, and sounds yet unknown.
"I think that guitar will continue to fulfill multiple roles. I think that as we've seen in the last few years, it's still taking up space as a lead instrument, especially in the heavy rock and metal scene which is still wildly popular. I think we'll continue to see it evolve as a more textural instrument in modern and ambient music."
"I think the fact that we're mainly still playing instruments that were designed around the same time that transistor radios were invented says that in 20 years' time we'll probably be playing guitars that look and feel pretty much the same as they do now. What is going to change is the technology surrounding it – whether that's in amplifiers, effects, or the way we create and collaborate digitally."
V: Alternative Materials Will Become Normalized
Here's a divisive one: as climate change continues to threaten our very existence, politicians and manufacturers in every industry will need to rethink some things. This will no doubt affect the guitar industry, which, while not as tree-hungry as the furniture and construction industries, certainly uses a lot of wood. The environmentally conscious practices of builders like Martin, Taylor, Breedlove, and others are helping, but I think more will need to change in the coming decades.
I think there will be an inevitable shift toward using more alternative materials like Richlite and engineered, domestically harvested, or repurposed wood in guitars. Brands that invest in sustainable techniques and materials today will be rewarded in the future, both for helping save the planet and for aligning with the values of younger generations, who see climate change as the most important issue we face.
"The guitar has a certain musical usefulness and flexibility and a definite stage appeal that I don't think is ever going to go away. And so I think to some extent it will always be useful in that way. I also think that we're going to see more and more, and we are seeing more and more, of a kind of unification of the guitar and computer music making. I mean, obviously it's pretty easy to plug a guitar into your computer and do some wild stuff with it, and the guitar really lends itself to bedroom production, which I think is a factor working in its favor."
VI: Tube Amps Will Become More of a Niche Item
Once the only choice, later the only "authentic" choice for purists, the tube amp today is perched on a tipping point. There's no debating the warm sound that tubes create, but solid-state amps with digital processors have been closing the gap for years. You only need to hear Fender's Tone Master amps to understand that.
Solid-state amps are cheaper, lighter, and easier to maintain than their tube counterparts. With Music Trades reporting a 30% year-over-year growth in amp sales in 2021, I would venture to guess this hints at a growing popularity and acceptance of digital and solid-state amps. Add to that the concerning recent news about Russian tube production, and it's looking like development and sales of new tube amps will be a difficult prospect for manufacturers for the foreseeable future. Expect to see more digital amp models released, as well as "ampless" or full-range flat-response FRFR rigs growing in popularity while tube amps are reserved for the high-end boutique and vintage markets.
"I would imagine that probably technology and apps and modeling and all that will just continue to be more and more ubiquitous and it will be cheaper and perhaps built right into guitars. But I think there is also something inherent that draws many people to guitar that is very raw and primal, and that that will survive. And I sure hope it does, because it's fucking awesome."
It turns out that Neil Young, Roger Daltrey, Ozzy Osbourne, and countless others were right when they sang, in one way or another, about how rock music will never die. While its place in the mainstream has fallen, rock has remained very much alive over the past 30 years, sprouting all sorts of fascinating subgenres online and in local scenes.
But in the early 2020s, we've already seen a major movement for rock in the pop-punk revival. Led by the likes of Travis Barker and Machine Gun Kelly, countless young bands are re-interpreting the format with hip-hop and emo influences. And though Greta Van Fleet has earned scorn for sounding too similar to Led Zeppelin, their early career success no doubt points to an appetite for stadium-sized rock. I look forward to see how rock evolves and where it takes us throughout the 2020s.
"There's still nothing cooler than picking up an electric guitar."
"The day the guitar stops being sexy is the day the guitar is dead. There's nothing to replace the guitar as a sexy instrument."