Basketball was the beginning of the end. There are pillars in our lives that give context and support to the fragile trepidations of our day-to-day livelihood. Sports, like music, are a universal conduit of stability and hope for many people on this planet.
On Wednesday March 11, 2020, we walked off stage in Atlanta, GA to the humbling news that the NBA season had been cancelled. We were half-way through our first cross-country headline tour. We had been grinding it out on the road for nearly 4 years as an opening band before finally attempting our own headliner. Despite our nagging doubts about our own ability to draw, the tour was performing incredibly well; we had sold out nearly 70% of the tour and we still had 14 shows left. A global pandemic was the absolute last thing on our minds. There had been whisperings about the seriousness of coronavirus for a few days (Tom Hanks' diagnosis was the most notable public red flag), but nothing had alluded to the sheer magnitude of the storm that was coming. I still had my guitar strap over my shoulder when I saw the news alert on my phone. I knew it was over then.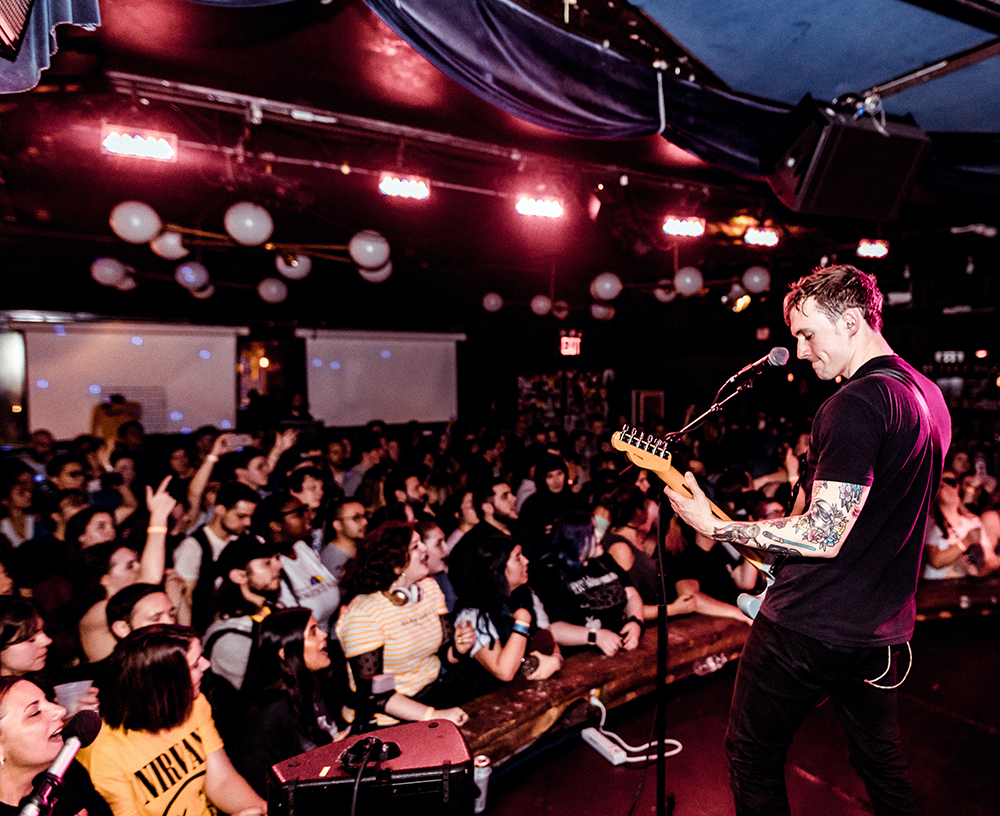 The End of the Way Things Were
Earlier that day, a fan at our meet-and-greet asked us if we were worried about the virus affecting the tour. We scoffed and naively proclaimed that nothing would stop us; after all, the show must go on.
As a musician, the roots of defiance run deep beneath the surface. Performing has always been a proverbial "f— you" towards something, whether it's our parents, the government, an ex-significant other or just our own personal demons. 2020 has pulled those roots out of the ground and left them to dry. Our platform has been taken from us, so how do we defy? How do we mentally process the situation our country has found itself in without the camaraderie of live music?
The collective might and confidence of the entertainment industry has been shaken to its core. Performers, talent buyers, managers, booking agents, promoters, stage hands, photographers, sound and lighting techs, merchandisers, bartenders and security guards have all felt the gut punch. For most of us, we still feel like vomiting from the hit. The reason it hurts so much is the same reason why we scoffed during that meet-and-greet: everything had always been guaranteed, but that guarantee was an illusion. The curtain has been drawn back on the fragility of our social structures as we struggle to agree over an appropriate response to this crisis. We are a global society now. We are reliant on people that we have never met, in all corners of the globe. Unfortunately, that means live music was the first to go and will be the last come back.
---
The National Independent Venue Association's effort got music venue funding on the COVID relief bill. Learn about what comes next. | Read »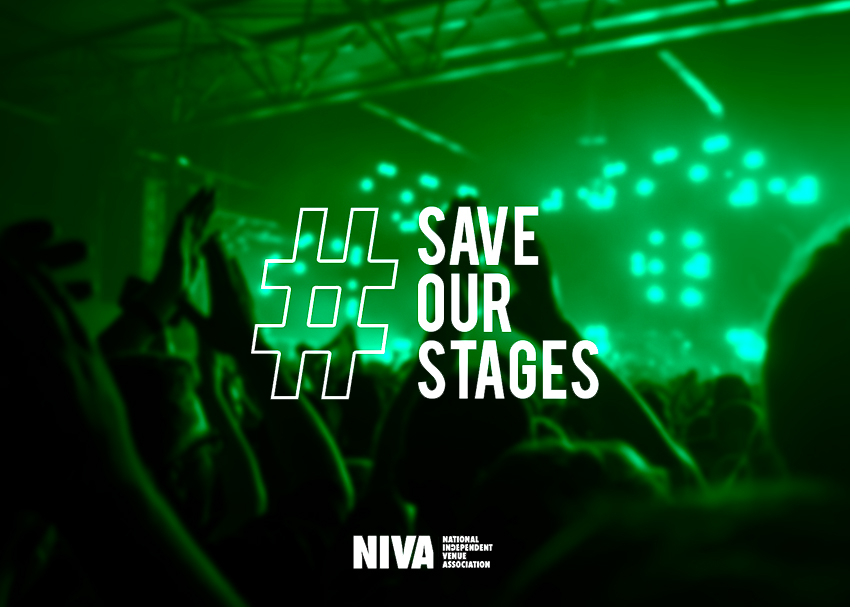 ---
Waking up on March 12 and reading my Twitter feed was the nail in the coffin. Our next show was scheduled for Columbus, but the governor of Ohio had just banned gatherings of more than 100 people. The rest of the country was beginning to follow suit. We hung our heads and drove home. Like a lot of musicians, my first reaction was confusion. This can't be that serious, right? We were confident that "normal life" would resume by the summer. That confusion gave way to frustration. There was no single culprit to point the finger at. Over time, that frustration morphed into anger and sadness. Not just for myself, but for everyone. We all know that music will return eventually, but what will it even look like when it does? How will anyone be able to build from the ground floor and make an honest career in an industry that is already a minefield of disappointments and disasters?
Silver Linings
Like many other musicians, I sat in the mental gutter for a while. I daydreamed about switching careers entirely and becoming an accountant or something else I would surely hate. The prospect of stability is alluring. It felt like somewhere along the way, I had made the wrong choice with my life. In May, I traveled to Ohio to spend time with my family and try to make sense of everything. While I was home I spent a lot of time with one of my closest friends, who is an incredibly gifted electronic producer. His passion for music and production sparked something inside of me; it was the first time in awhile that I felt excited about music again. This time, however, I was focused on the daunting world of audio production. I've spent a lot of time in amazing studios over the years with incredible producers, but I was never curious enough to ask the right questions and peek under the hood of what was happening in the session. That spark quickly flared into a much larger burning desire to understand music production and how to achieve quality sounding mixes.
Songs Are What Matter Most
Live music is essentially on hold for the foreseeable future, but I believe that this moment is an incredible opportunity for musicians to improve their own skills and gain a much more well-rounded understanding of writing and production. Over the past 20 years, we have seen an incredible shift in the quality of home recordings. There will never be a true replacement for the natural ambience of a multi-million dollar soundproofed studio, but that gap has closed significantly.
Even when things return to "normal" and we are allowed to pack into venues again, it will never be the same "normal." The industry has irrevocably changed. This is not a completely negative thing, however.
Democratizing the writing, production and distribution of recorded music negates the need for imbalanced label contracts. An artist who is able to find the right co-creators (bandmates, co-writers, producers, etc) while also making their own quality recordings will set themselves up for a stronger grasp on their own career.
Songs, and the appropriate recordings of those songs, are the entire foundation that the rest of the industry is built upon. It is always about the songs. If an artist is able to retain complete control of those songs and their recordings, then the world opens up a bit more. There is less pressure to sign away your masters to a record label that may or may not actually care about your project very much. There are obvious perks to signing to a record label, such as bigger marketing budgets, but it is not a one-size-fits-all solution. Streaming and subscription-based services such as Patreon are quickly becoming a more important revenue source while touring is caput, so why not try to keep the whole pie instead of just a slice?
2020 has shaken all of us musicians in some way, but it has also given us the opportunity to completely shift our perspective of what's possible. Instead of a roadblock, maybe this year is just a detour to a better destination. In the next part of this series, I will be discussing some practical first steps that I believe musicians can take to move forward with their career in the COVID-19 landscape.
---
In Part II, TJ offers some educational resources to sharpen your writing and producing craft. | Read »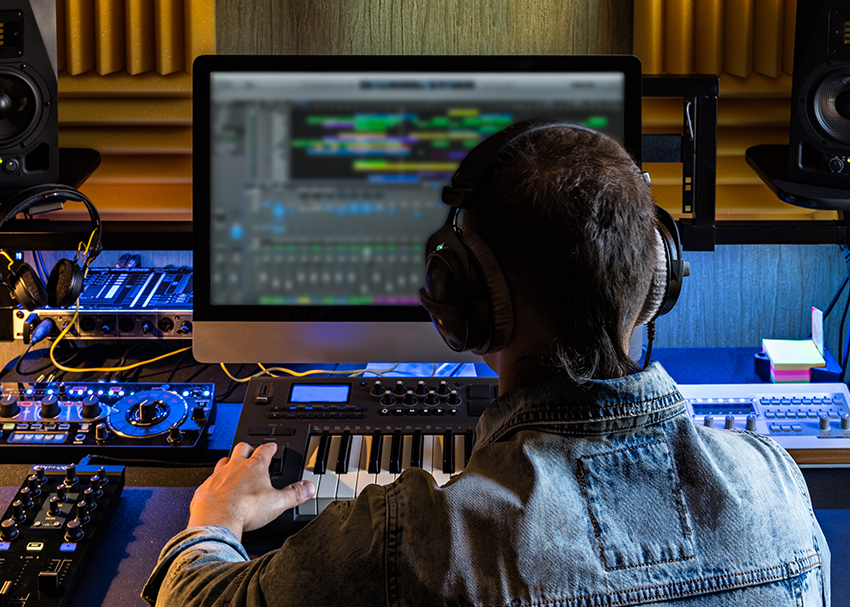 ---