With NAMM 2019 fast approaching, it's time again to sift through the rumor mill and sort out what we know is coming out, what might be coming out, and what gear heads would really like to see come out.
Take a look through our roundup of the announcements and speculation that surrounds the storied show that is NAMM.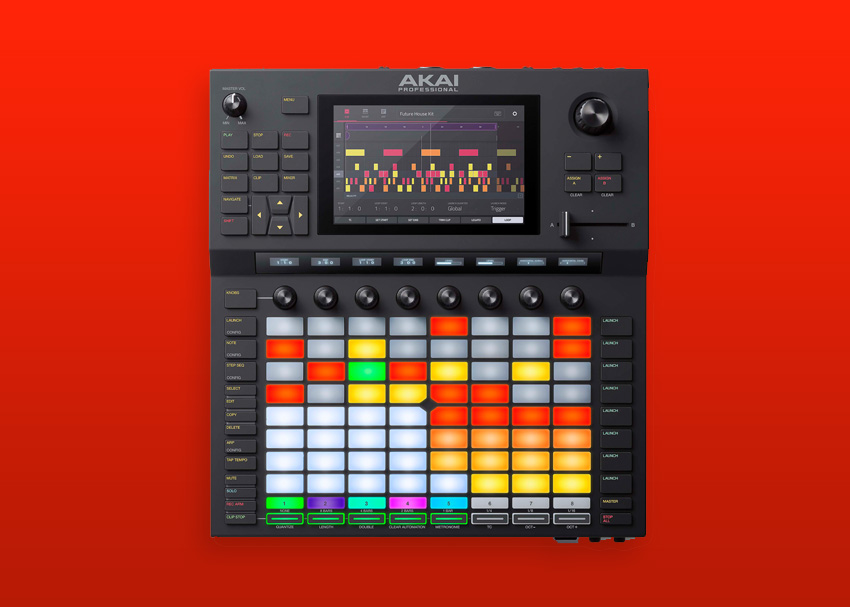 The Force is with us. Akai's news standalone music production system is an absolute beast and sure to be the centerpiece of electronic musicians' rigs everywhere.
Blackstar Studio 10 Amps
Blackstar is looking strong out of the gate with their new Studio 10 lineup of three Class A tube combo amps. Each one features a 12″ Celestion Seventy-80 speaker and simple, intuitive controls. The difference comes in the power section — one model features EL34 tubes for classic British crunch, another has 6L6 power tubes for American girth, and another has KT88s for sizzling grit.
Boss – New Waza?
A recurring feature in the NAMM rumor mill is a new Waza Craft pedal from Boss, and more often than not, Boss releases new Waza Craft pedals! Last year, the much-speculated (and much-debated) Waza editions of the Metal Zone and Dimension Chorus surfaced, to the rejoicing of pedal heads everywhere.
With those white whales caught, what might get the Waza treatment next? Players have hoped (half seriously) for a new take on the rare Slow Gear pedal. I've also heard clamoring for a Waza Compressor/Sustainer. We will just have to wait and see…
Catalinbread – Something…Cool?
We're not sure what "the thawing" refers to here, but we're excited to see this large-format pedal revealed at the show!
Electro-Harmonix – Bass Mono Synth
EHX has cornered the market on synth-modeling pedals for guitars, but now they're reaching deeper with the Bass Mono Synth. Check out the fat tones and familiar riffs in the video!
Elektron – A New Retro-Inspired Device?
Elektron is teasing their NAMM release with this mysterious video. Grainy, VHS-looking footage of city foot traffic is accompanied by an acid house soundtrack. And we see some LCD iconography projected against a building. Elektron never fails to make a splash, so we can't wait to have this all decoded at NAMM!
Ernie Ball – VP JR Tuner
You know those movie trailers that give the whole plot away? Ernie Ball's new "teaser" kind of does this for their upcoming VP JR tuner/volume pedal combo. Still, it's pretty mind-blowing that they accomplished this and we can't wait to try it for ourselves.
Eventide – Rose
Eventide's Rose is a digital modulated delay that boasts technology the effects experts are calling "bit bucket brigade." They're promising an entirely unique sound from Rose, and judging by this teaser vid, it sounds like they'll deliver.
Fender – Jimmy Page, New Acoustics, and Something…Odd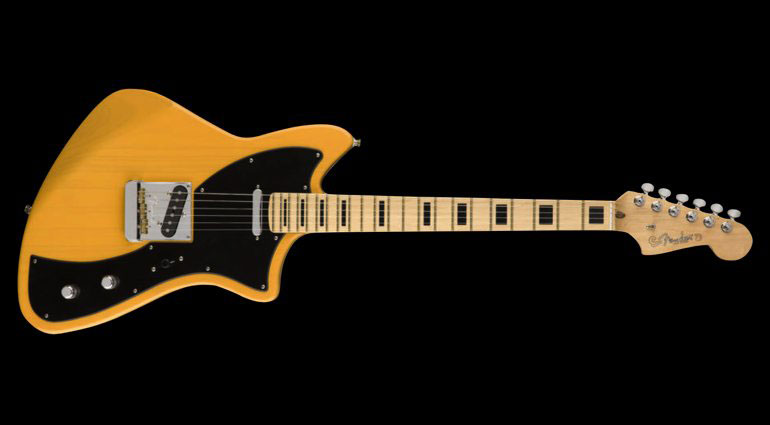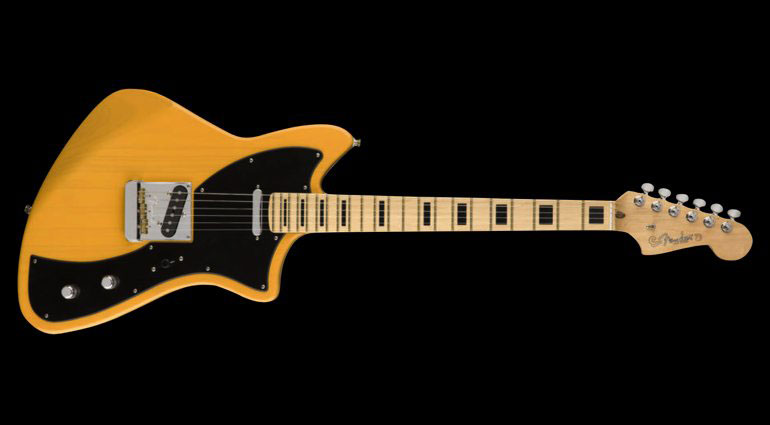 In recent years, Fender has made a point to bring a lineup that's a little different to NAMM. With last year's Parallel Universe series being a big hit and the Magnificent Seven generating oohs and ahs the year prior, we can't wait to see what the Corona luthiers have in store for us this year.
In addition to that, we've already covered the news about the Custom Shop and production model Jimmy Page signature Telecaster. We expect to see that (and hopefully Page himself) at the show this year.
Recently, there has been word from Fender about a new line of American-made acoustic guitars. We hope to check those out at the show too!
Friedman – BE-100 Deluxe
This teaser image on Facebook has been confirmed by Dave Friedman himself! Here's what he had to say in a Facebook group about the BE-100 Deluxe:
"Well has the Smallbox Plexi channel with its own eq and bright switch. BE and HBE Channels with separate gains and masters shared eq, structure switch ( to lower dirty Channels gain amount). Also, a voice switch to tailor the top end response of the amp, overall system volume and thump with frequency selection switch, presence and a 3 position response switch (variable negative feedback ). On the back, we have a loop, sat, c45, dirty fat and a clean fat switch… Think that's all…
Gibson – An Appearance
It's been confirmed that Gibson will be back on the show floor for 2019. But with this year's model lineup already announced, along with recent special-edition releases like The Paul reissue, it's unclear what new gear the company will be showing.
If we read the tea leaves a bit, the company's new CEO and executive team have stated they will work "to build on and expand Gibson's core guitar business," so it's not unreasonable to think they may have more up their sleeves for NAMM.
Ibanez – A lot
Ibanez has already released a formidable stable of axes for 2019, with over 40 guitars and 19 basses. The RG 5000 and Axion Label series are drawing major buzz over their sleek design and incredible tones.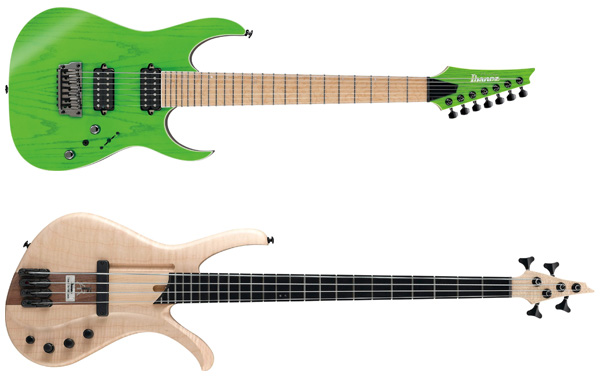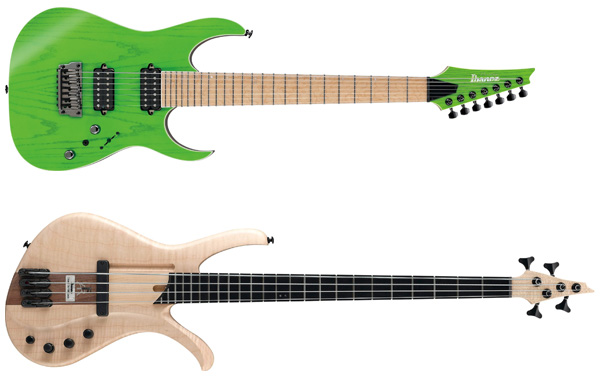 On the bass side, there are a slew of SR Premium models that look incredible, and the re-introduction of the Affirma line from the early '90s shows Ibanez has been doing boutique basses right for some time.
IK Multimedia – SampleTank 4 + Axe I/O + iRig Micro
VST lovers, rejoice! IK Multimedia has confirmed that SampleTank 4 will be out soon and is available for pre-order now! This edition greatly increases the virtual instrument count with a redesigned browser to better help you find what you're looking for. Get granular while editing your sounds with the new sound engine, and build set lists and get better access to the on-the-fly controls you need via the redesigned Live mode.
IK Multimedia's Axe I/O is an interface designed specifically for guitarists, with three selectable circuit topologies for transparent, JFET buffered, or active pickup signals. Want to re-amp a part? Just send the recorded track out via the specialized amp out jack for authentic tones.
Another guitar-centric NAMM release is the iRig Micro Amp. Billed as a practice and recording tool, this 15-watt battery-powered amp features a USB interface for Mac/PC and mobile, so you can run amp and effects modelers into it and record into your DAW.

Korg – Minologue XD, Volca Modular + Volca Drum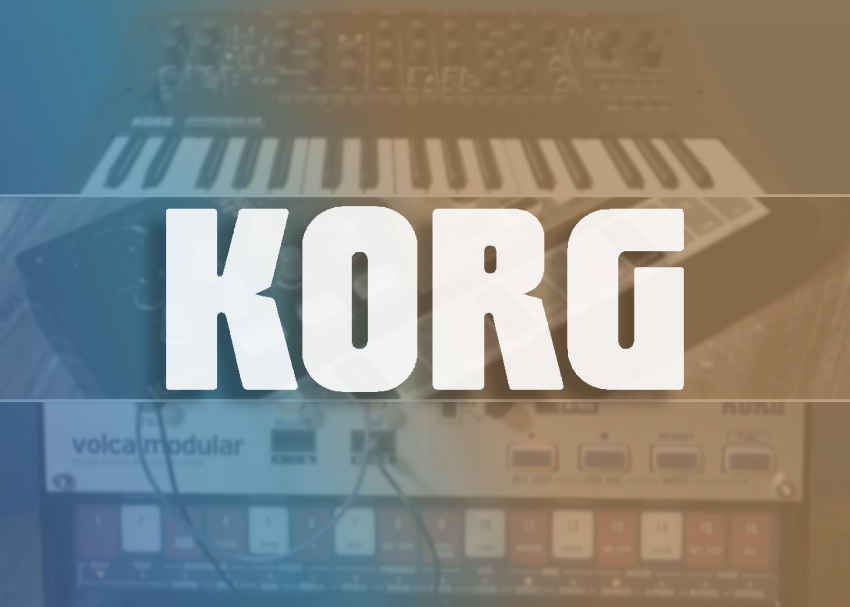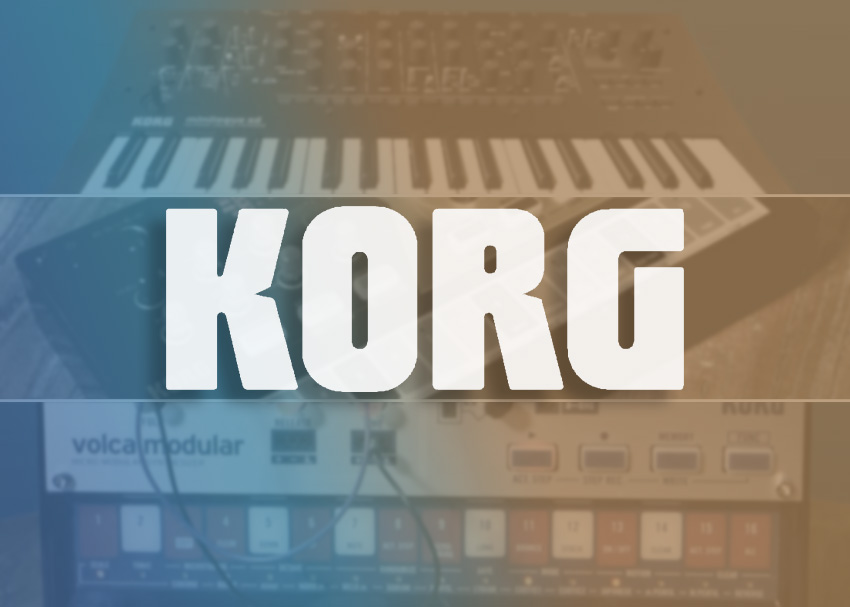 The newest members in the 'Logue and Volca families have arrived! Get the full rundown here.
MXR – Dookie Drive
Orange – TremLord 30 and Pedal Baby
Orange just announced two new amps — check out our rundown here!
Roland – VR-1HD
Roland's brand-new VR-1HD is a broadcast mixer specifically made for video content creators and live streamers. With three different "plug-and-play" HDMI ports, the VR-1HD lets you easily connect multiple video sources. Mix all three with tactile faders, use the on-board gooseneck mic for hands-free vocals, and much more.
Sabian – New AAX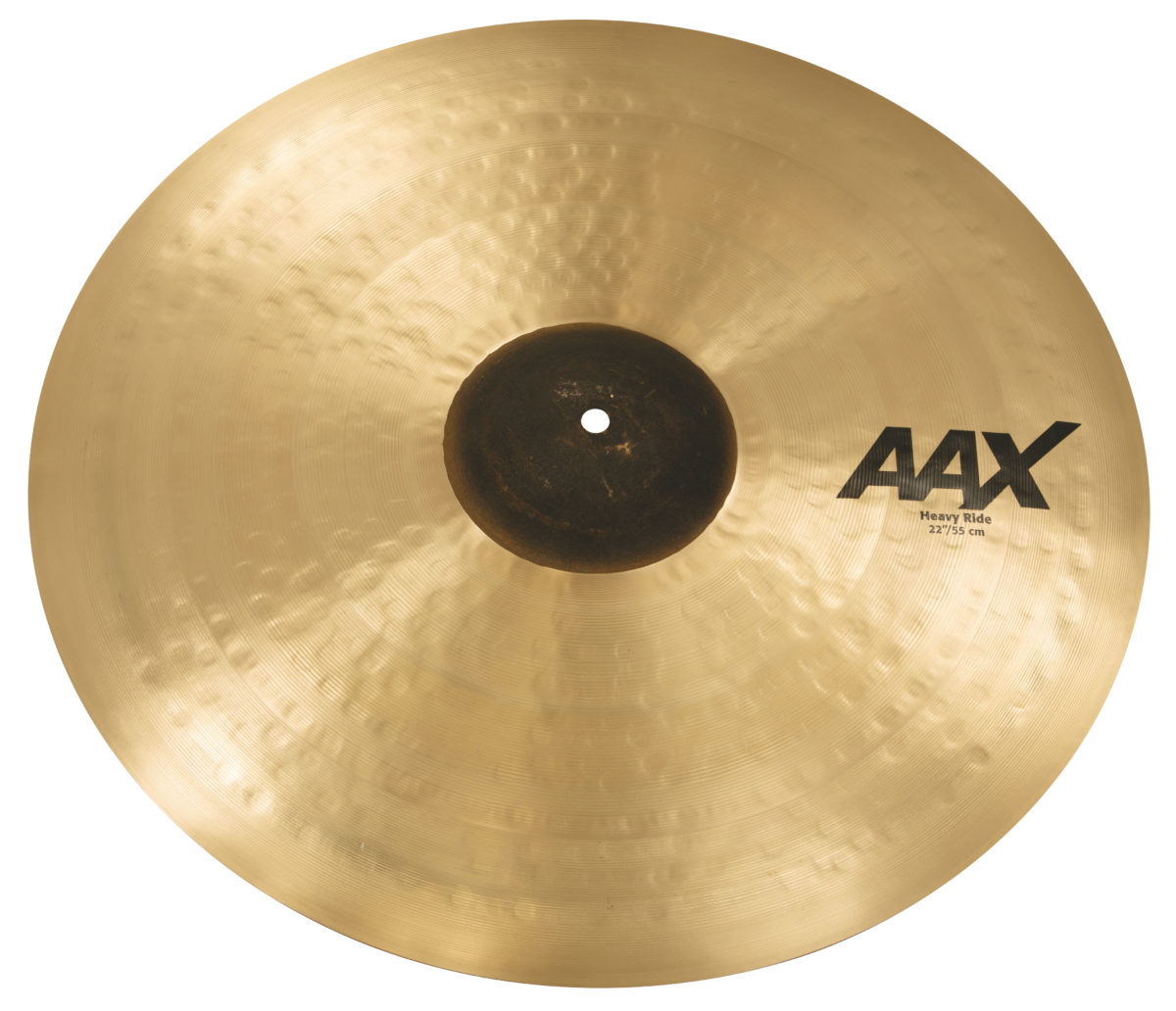 Since its inception in 1993, the Sabian AAX cymbal line has brought complexity and unique sound to drum kits all over the world, and for NAMM, Sabian is introducing the latest incarnation of the line. New AAX models will build off this history with more sound complexity, additional tonal darkness and a new hammered look.
Strymon – Volante
Strymon revealed their latest pedal, the Volante — a multi-head echo machine based on classic effects like the Binson Echorec. Check it out in the video above.
The Blues King 12 is a new amp from Supro featuring custom-designed spring reverb and an American-voiced 6L6 power section. Blues hounds are sure to love its touch-sensitivity.
Plus, Supro has just come out with a new, all-analog delay pedal!
Taylor Guitars Teases a New Sound
Taylor's V-Class series of acoustic guitars was an incredible shift toward a new sonic profile for the company, one with richer lows and fuller sound than before. And now, Taylor is teasing yet another new sound profile.

The video above gives us little to go on, but the Bluegrass-y track playing in it has me thinking they could go toward guitars more suited for that genre. Putting our tinfoil hats on, let's speculate a bit further — we only see a guitar in the video, perhaps it's a red herring and this new Taylor sound actually refers to new instruments — a banjo, or mandolin perhaps? Or maybe a new guitar is only part of a wider array of instruments? We'll have to wait until January 23 to find out.
Vox: VX15 + VX50 GT Combo Amps + AC15s With Warehouse Speakers
The VX15 GT and VX 50 GTV are Vox's latest compact modeling amps, perfect for aspiring rockers and tone aficionados. Vox claims these amps boast their most advanced modeling technology yet, and their lightweight, sonically efficient chassis make them giggable options, especially the 50-watt version.
Vox is also tweaking the sound of one of their most famous amps with the AC15HW1-G12C and AC15C1-G12C. These amps gut the classic AC-15 1X12 and 2X12 combo amps and swap in American-made Warehouse speakers, for full low end and crisp top-end. The best of both sides of the Atlantic? We'll have to wait and see.
Walrus Audio
Let's try to use context clues to decipher this one…there are clouds, planes someone speaking over an intercom, and an illustration of a female pilot. Jet flanger? Top-end boost?