We're always looking for trends at the NAMM show and this year there were quite a few. The rebirth of analog synthesizers may just have reached its peak this year with Korg's Minilogue and Arturia's MatrixBrute making big sawtooth waves at the show.
Another thing we noticed: 2016 is shaping up to be a great year for progressive guitars. Recent and upcoming releases from major players like Fender, Gibson, D'Angelico, and Ernie Ball Music Man are adding hot-rodded parts and upgrades — some subtle, and some not-so-subtle — to new lines that aim to please the mod squad rather than traditionalists. We take a look at each of their new lines as part of this series. First up, Fender's American Elite Series.
See More Supercharged Guitars: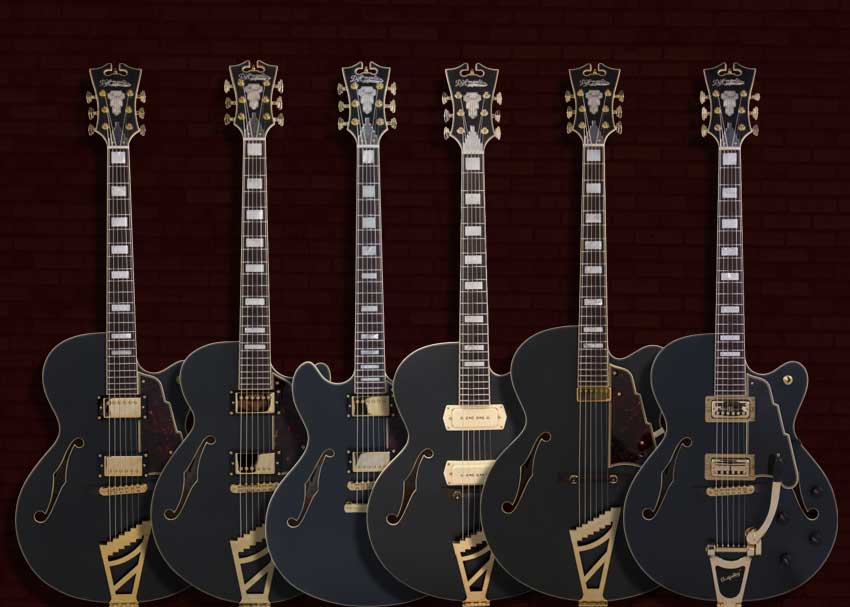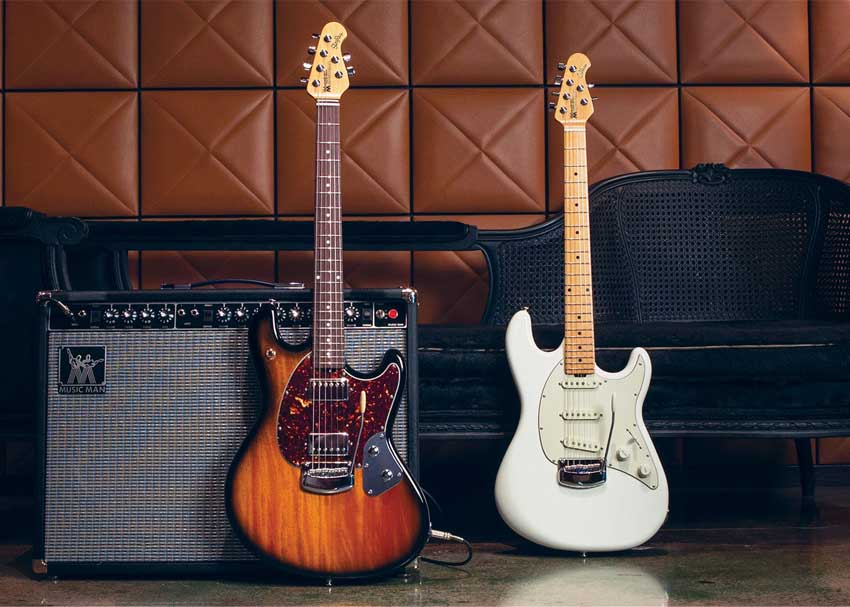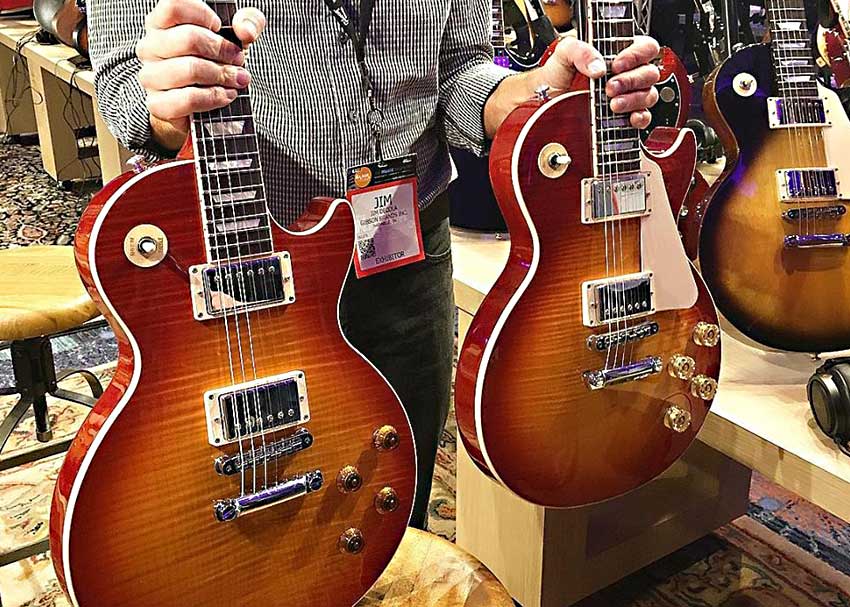 Fender made a splash at NAMM 2016 by introducing the new American Elite Series, which includes a Stratocaster, Telecaster, Thinline Telecaster, Precision Bass, Jazz Bass, and Dimension Bass. Although each closely resembles their more traditional kin on the surface, look closer — or better yet, get your hands on one — and the upgrades start to become apparent.
Many of the changes are seen in what may be the most important part of a guitar for players: the neck. The necks on American Elite guitars are compound in two ways: the neck progresses from a modern "C" shape towards the headstock to a modern "D" shape toward the body, while the fretboard radius widens from 9.5″ near the headstock to 14.5″ as you move toward the body. Both the flattening of the fretboard and thinning of the neck toward the upper frets make for a sleek playing surface for leads, while retaining a slightly thicker, more grippable feel for chording at the lower register. Should you need to adjust your American Elite's neck, access to the truss rod is easier than ever thanks to the adjustment wheel located at the bottom of the fretboard.
Fender has long offered Noiseless pickups to combat 60-cycle hum, the bane of single-coil pickups, but the American Elites introduce the latest in that line. Though Fender hasn't said too much about the development of these 4th Generation Noiseless pickups, they are claiming shimmering cleans, aggressive overdrive handling, and even more noiselessy noiseless operation than their predecessors. Making its return in the American Elite HSS Shawbucker is, of course, the Shawbucker humbucker developed by Tim Shaw. We were big fans of this pickup's vintage-voiced warm sound and it seems a great fit for the American Elite Strat.
Proving that it really is all in the details, Fender have outfitted their American Elite Series Strats with soft-touch knobs for better grip and precise tuning, meaning you'll get that Mark Knopfler tone dialed in just right. If the decal at the headstock looks a little different to you, that's because it is — Fender has capped off the American Elites with minimalistic silver decals, adding another element to the subtle progressive look of this line.
Fender didn't leave out the lefties either.  There are left-handed versions of the American Elite Stratocaster with maple and rosewood fretboards!
Three Points on Fender's American Elite Series:
Most Subtle Update: We bet a lot of guitarists won't discover the soft-touch knobs until they first adjust their volume. What a nice surprise!
Best Eye Candy: The tortoiseshell binding on the American Elite Telecaster Thinline in natural finish to match its pickguard. Well done, Fender. Well done.
What We're Most Excited For: The new American Elite neck profile will give these Fenders a shred-friendly feel where it's needed, while keeping a more traditional feel for chording.