We're always looking for trends at the NAMM show and this year there were quite a few. One big trend we noticed: 2016 is shaping up to be a great year for progressive guitars. Recent and upcoming releases from major players like Fender, Gibson, D'Angelico, and Ernie Ball Music Man are adding hot-rodded parts and upgrades — some subtle, and some not-so-subtle — to new lines that aim to please the mod squad rather than traditionalists. We take a look at each of their new lines as part of this series. This time, we're checking out Gibson's 2016 High Performance Series.
See More Supercharged Guitars: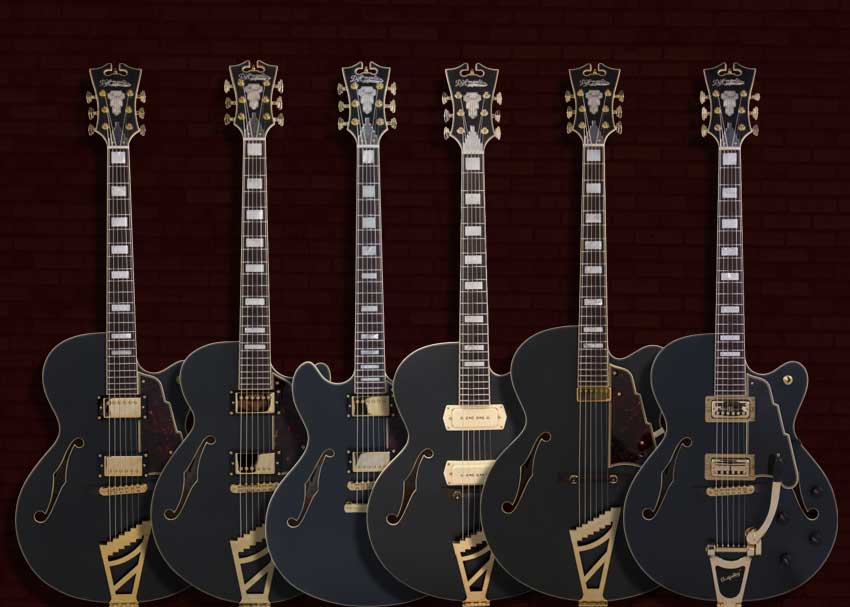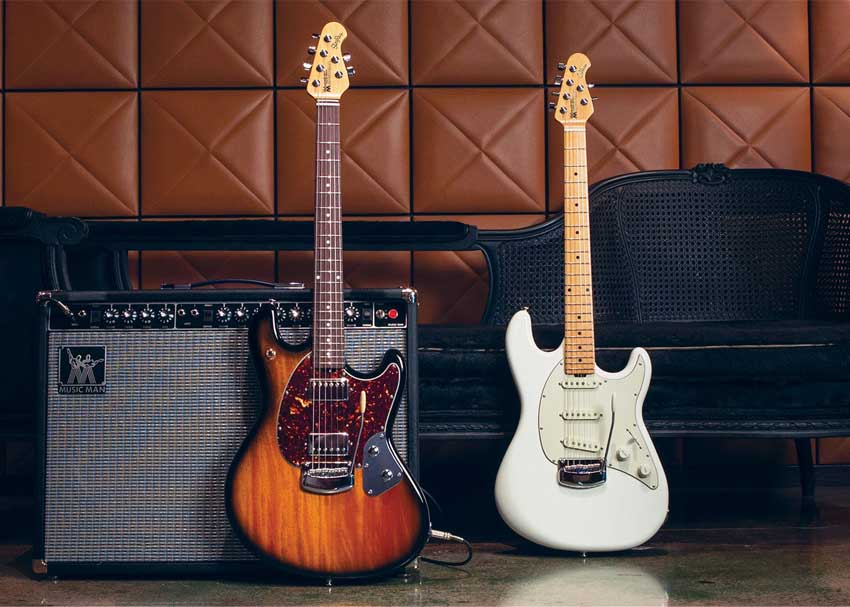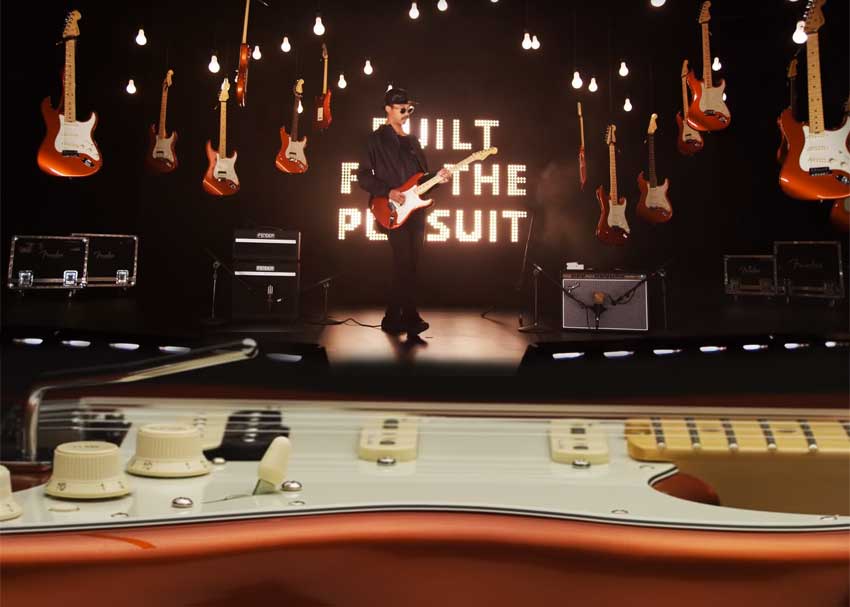 ---
We previously got an inside look at these guitars from none other than Gibson's Head Luthier, Jim DeCola at NAMM 2016. He gave us a tour of everything from their body-routing to their internal dip-switches for fine-tuning your tone. The above picture shows him holding up both a 2016 Les Paul Standard Traditional and High Performance. Can you tell which is which?
When Gibson released their 2016 Traditional line of guitars late last year, many guitarists took a collective deep exhale. The old standbys were back in classic form. Gibson's prior 2015 lineup had featured a number of alterations like zero-fret nuts, the G-FORCE tuning system, and altered fretboard dimensions. Many in the guitar community did not embrace these changes, but it can't be denied they brought a distinct feel to Gibson's guitars and expanded what they were capable of.
For 2016, Gibson is giving guitarists a choice: go for that classic look and feel with Traditional, or embrace the updates with the High Performance Series. The HP line revisits many of 2015's features — they've got G-FORCE, a zero-fret nut, and thicker fretboard for example, but they also boast a ton of brand-new upgrades. There's the scooped fast access neck heel, (borrowed from the Les Paul Axcess) designed to make it easier than ever to reach the higher frets. Pair that with the new Soloist neck width, which offers the same string spacing as a Traditional Les Paul, but with a better fit for tapping, sweeping and other techniques, and you may just see a new generation of shredders warming up to Les Pauls and Explorers.
There is so much new to the High Performance Series that you truly have to pick one up and play it to get the full experience. Gibson went deep into details, like fortifying the pickup selector switch for silent operation, upgrading the saddles to titanium for improved string contact, and even putting on new volume and tone knobs for more fine-tuned adjustments.
Of course, Gibson's 2016 lineup can't be looked at completely if it's not looked at in a historical context, and more specifically, through the lens of its recent history. It's a bold move for Gibson to bring back so many of its controversial 2015 features, but it's also a strong statement that the Nashville company isn't content to rest on its laurels. Overall, it was a smart to bring both Traditional and High Performance models to their customers, pleasing both cutting edge guitarists and those looking to invest in a valuable collectible years from now.
3 Things on Gibson's High Performance Series
Most Subtle: Tonal perfectionists will appreciate the granular control offered by the internal dip switches. Coil tapping, phase control, high-pass filter, and transient reduction can all be turned on or off with these cleverly hidden controls.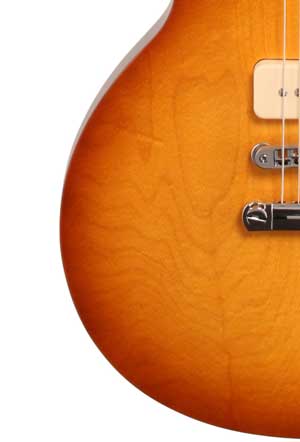 Best Eye Candy: While the flamed maple tops on the 2016 High Performance Series Les Pauls are on-point as usual, we actually really dig the subtle wave of the plain maple tops you'll find on the more budget-priced Les Paul '50s Tribute and '60s Tribute.
What We're Most Excited For: The return of the V and X. Gibson's Flying V and Explorer were already ahead of their time when they first arrived in 1958, and they're back for 2016 with both Traditional and High Performance versions. Imagine how slick they'll be now with the fast-access neck joint and instant drop tunings!