We're always looking for trends at the NAMM show and this year there were quite a few. One big trend we noticed: 2016 is shaping up to be a great year for progressive guitars. Recent and upcoming releases from major players like Fender, Gibson, D'Angelico, and Ernie Ball Music Man are adding hot-rodded parts and upgrades — some subtle, and some not-so-subtle — to new lines that aim to please the mod squad rather than traditionalists. We take a look at each of their new lines as part of this series. This time, we're checking out Music Man's StingRay and Cutlass.
See More Supercharged Guitars: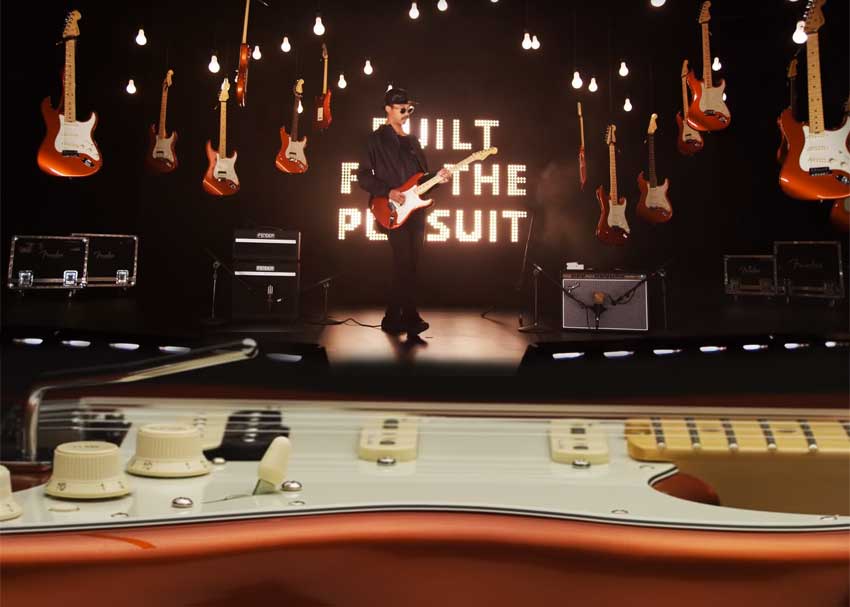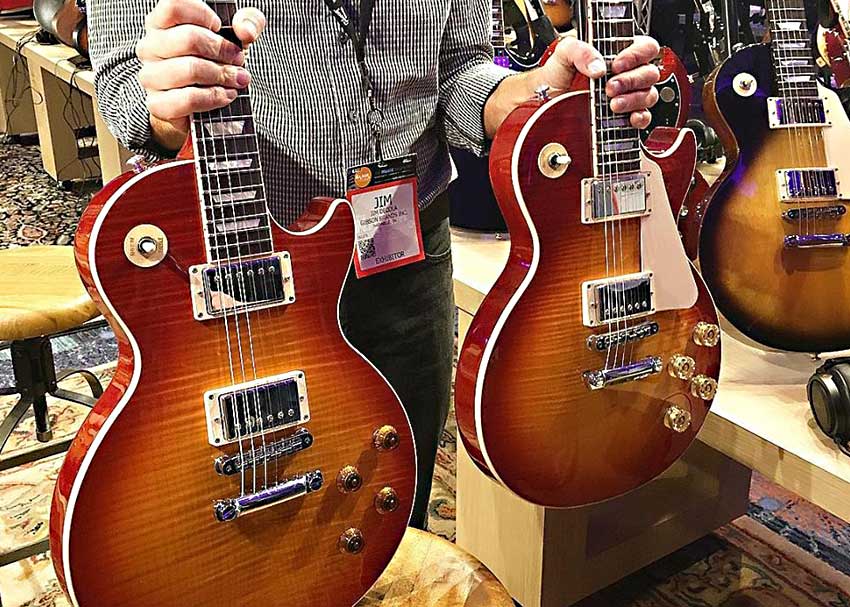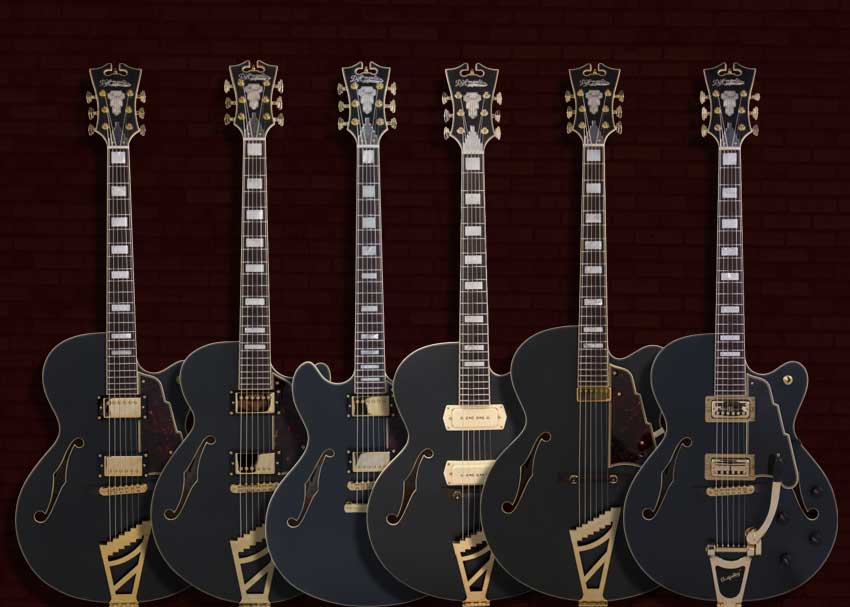 ---
Ernie Ball Music Man Cutlass and StingRay
The latter half of 2015 saw the start of a major renaissance for Ernie Ball's Music Man brand. Ever since the announcement of the St. Vincent signature guitar, there's been considerable buzz and anticipation among guitarists surrounding the brand.
While Music Man may not have a designated "supercharged" series, their revamped StingRay and Cutlass electric guitars have done nothing but impress us since they were shipped to our offices. And with features like stainless steel frets, Schaller M6-IND locking tuners, and custom asymmetric neck carves, you better believe they belong on this list. But what may be most interesting of all is how Music Man fuses the old and new in these models. The steel tremolo cover evokes the guitars of rock 'n' roll's golden era, as do the overall body shapes and finishes. The StingRay's humbuckers and Cutlass' single-coil pickups look and sound just like their ancestors, but there's more going on under the hood to create that tone. The humbuckers are wound for relatively low output, with vintage-spec plain enamel wiring for a top-end sheen. The single-coil pickups are bolstered by the active wide spectrum circuit, helping them to eliminate the familiar single-coil buzz and ensure tonal consistency across all five positions.
There's also something distinctly Music Man about these guitars: it's their signature 4-over-2 headstock, and it's grown for these new models to make for a straighter string pull, and in turn, more stable tuning. Another feature Music Man is known for is their truss rod adjustment wheel, located just below the 22nd fret on these guitars for hassle-free neck adjustments.
3 Things on the Music Man Cutlass and StingRay
Best Eye Candy: There's just something about a tinted maple fretboard, right? Pair that with the stainless steel frets and the super-cool, 4-over-2 headstock, and you've got a good-looking guitar. Of course, that's not to say the rosewood fretboards don't look great in their own right!
Most Sutble: Music Man's modern tremolo is a joy to play, whether you're pushing down on it or pulling up. Expect buttery action and the sudden urge to pull off some Prince-esque flutters.
What We're Most Excited For: Music Man's revamped wide spectrum electronics on the Cutlass make these single coils really sing. The sound was downright snappy, with an ideal voicing for pristine cleans, medium overdrive, or even wild fuzz. The absence of hum makes it all that much better.