With a marketplace full of great audio interfaces, it can be difficult to choose the right one. Most of us recording demos or full projects at home probably only need an interface with a few inputs at a time, and there are dozens of options to choose from.
For me, the decision was a no-brainer: the Universal Audio Apollo Twin! Since I record most of my music on my own, I'm rarely using more than 2 inputs simultaneously, and the preamp and guitar amp emulations are phenomenal!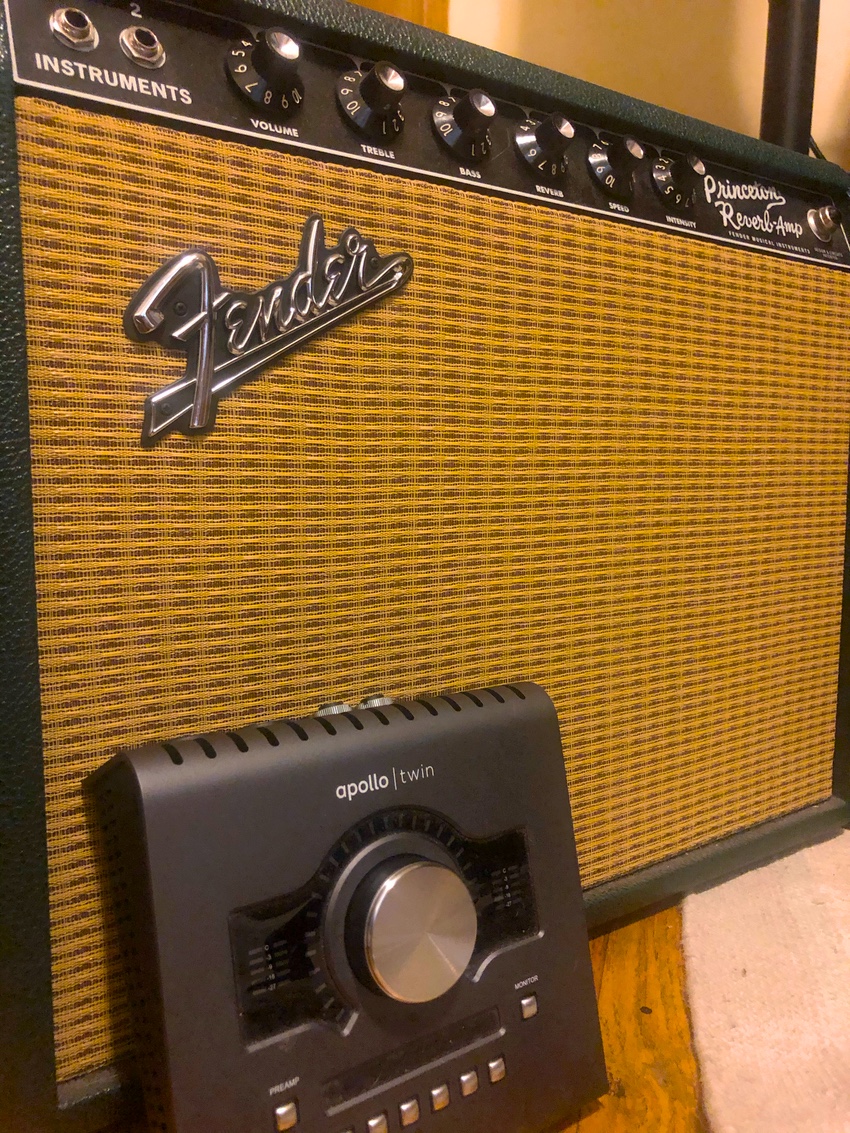 With so many of us stuck at home and unable to crank amps on stages or in rehearsal spaces, I think it's the perfect time to dive into Universal Audio's guitar amps. Today I'll be demoing a few of my favorite UA amps and I'll show you how to dial in great tones right at home!
Plug in, choose your favorite amp models, check your levels, and rock out | Read »
---
What Makes UA Amps So Good?
Like interfaces, there are tons of great virtual amp plug-ins out there, but Universal Audio goes above and beyond. The Unison preamps on Apollo interfaces react to the input source like the real hardware would. The input impedance will change depending on the software preamp/amp being used, all while providing zero-latency monitoring.
Universal Audio engineers have taken the time to really make sure each piece of virtual hardware responds like the real thing. They've tested dozens of different models and studied how each component reacts with one another.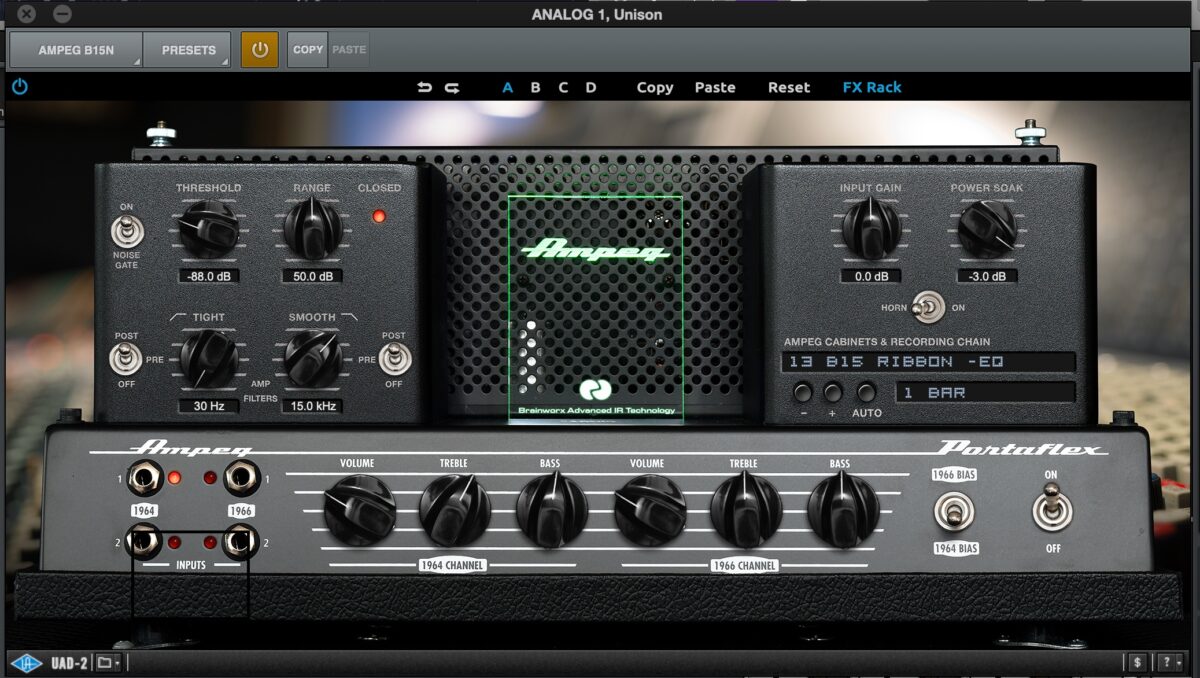 Today I'll be showing you some of my favorite tones I've gotten from the UA amps with some home-made backing tracks. All of the bass tracks are also using the UA Ampeg B15N and Teletronix LA-2A plug ins.
Marshall Plexi Classic
The Marshall Plexi is a staple of classic rock and is synonymous with legends like Jimi Hendrix. I tried to emulate Jimi's tone plugging straight into the interface and using the Plexi plug in. Here I'm starting with my volume rolled down to 5 to get a nice clean tone with a little bit of grit. Then, halfway through, I roll it up to 10 to get a more overdriven tone.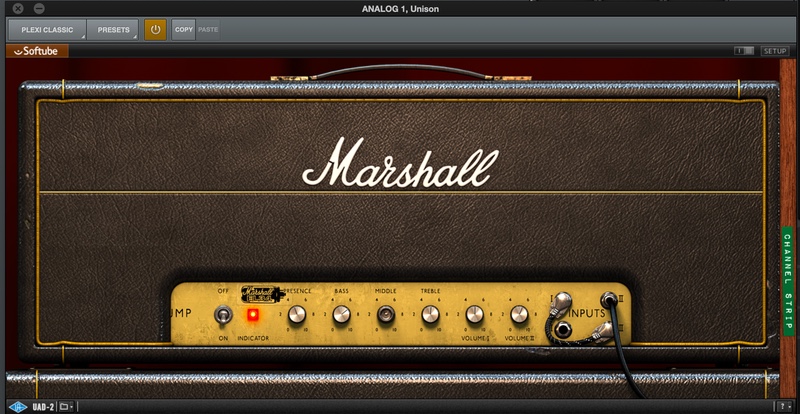 The "amp" cleans up surprisingly well and sounds about as close as you can get without buying a vintage Plexi or reissue. You have the option to jump the channels together, as well as a few different options for mics on the virtual cab.
Suhr SE100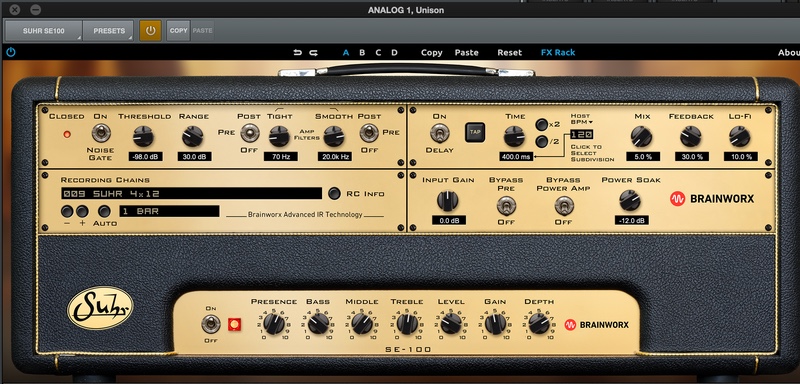 The Suhr SE-100 has become my go-to sound for a nice, crunchy high-gain tone. This amp features additional controls for input gain, bypassing the preamp and power amp, an attenuator, noise gate, cab models, and even a built-in delay.
Here I'm going for a pop-punk sound and a more traditional classic rock tone. For both samples, I'm starting with the volume rolled back, and then bringing it back up to get a grittier tone.
SSL D.I. Guitar
Most of us don't have the luxury of owning a Neve or SSL console in our home recording space, but with Apollo, you can get those tones for a fraction of the cost!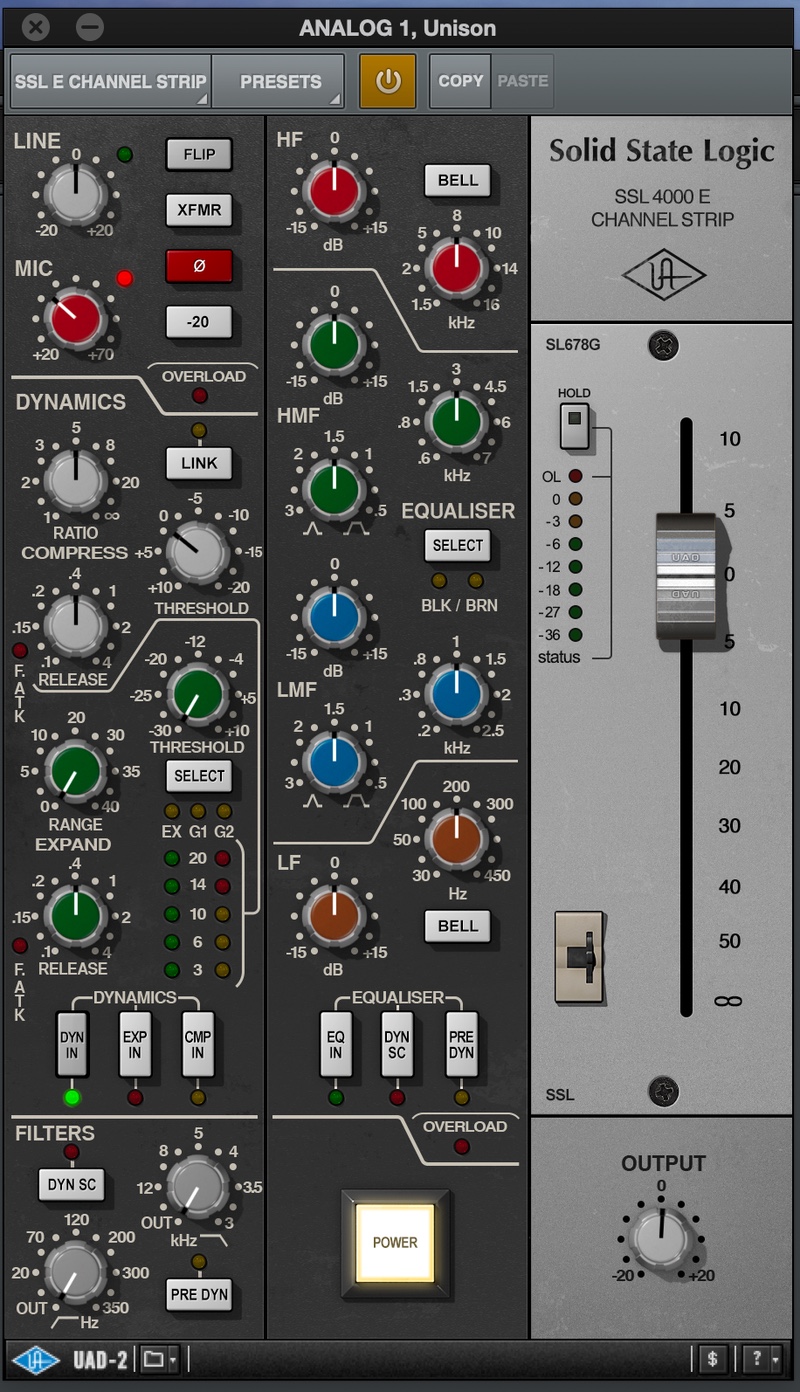 But Matt, I thought this was a guitar blog post?
And it is! Some of the greatest funk players like Nile Rodgers would record straight into the mixing console without an amp! This resulted in a very clean tone that cuts through a busy mix. For this sample I'm using the SSL preamp because it sounded the cleanest, and then running that through an 1176 compressor.
Diezel VH4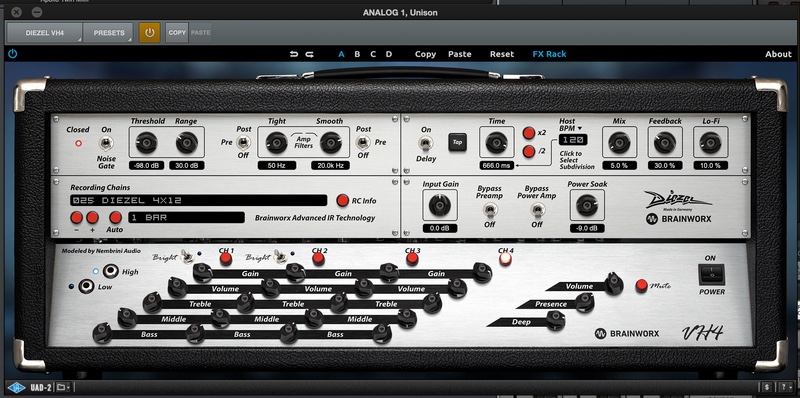 With the live music world being shut down for a while, guitarists are missing those cranked stacks and body-trembling tones. The Diesel V4 really delivers the high-gain tones you'd expect and you can still shake your walls (or headphones) with this one!
The Diezel VH4 has four different channels, each with differing amounts of gain. I'm going with the fourth channel and scooping the mid, for a classic high-gain metal sound. I'm no shredder, but I tired my best to get some chugs with this one.
Friedman Buxom Betty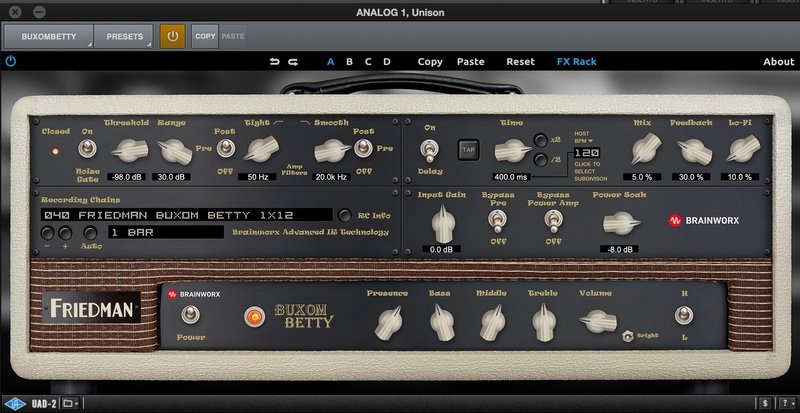 This has been my go-to clean amp from UA. I thought I'd sample how it sounds on its own, and then with some delay and chorus added in. While the amp creates beautiful clean tones, it's also easy to crank the volume and achieve some overdrive.
Well that's all I've got for today! There are tons of other great UA amps, preamps, and plug ins to get great studio tone right at home! I'd love to hear what your favorites are, so feel free to write back in the comments!