Whether it's the soaring solos of Iron Maiden, the classical prowess of Brian May, or smooth licks from The Allman Brothers Band, harmonized guitar riffs have shaped rock music for the last five decades. Today I'll be diving into some of the basics of harmonized guitar parts and using pedals to get that same sound.
Before We Get Started…
Few things scare off rock guitarists more than dreaded music theory, but to make sense of this topic we need to get a few terms out there for beginners. The two main concepts you need to grasp are scales and intervals.
Scales
A scale is a set of pitches that typically pertain to one key or tonality. For most of my examples below, I'll be sticking with traditional major and minor scales to keep things simple.
Intervals
An interval is the relationship between two notes. If we use the C major scale as an example, the intervals for each note would be as follows:
C to D = 2nd
C to E = 3rd
C to F = 4th
C to G = 5th
C to A = 6th
C to B = 7th
Putting It All Together
For most guitar harmonies, one guitarist will play a melodic line and the other will play the same part, but at a set interval below or above the root note. So lets give an example in the key of C major. If one guitarist was to play the notes C E F E, and the other guitarist wanted to harmonize this part by playing a 3rd above; they would play E G A G. I've included audio samples below with both parts played separately and then mixed together to show how it sounds.
Now that we have the basics down, let's take a look at different harmonization methods and see how they stack up against my TC Electronic Quintessence harmonizer pedal.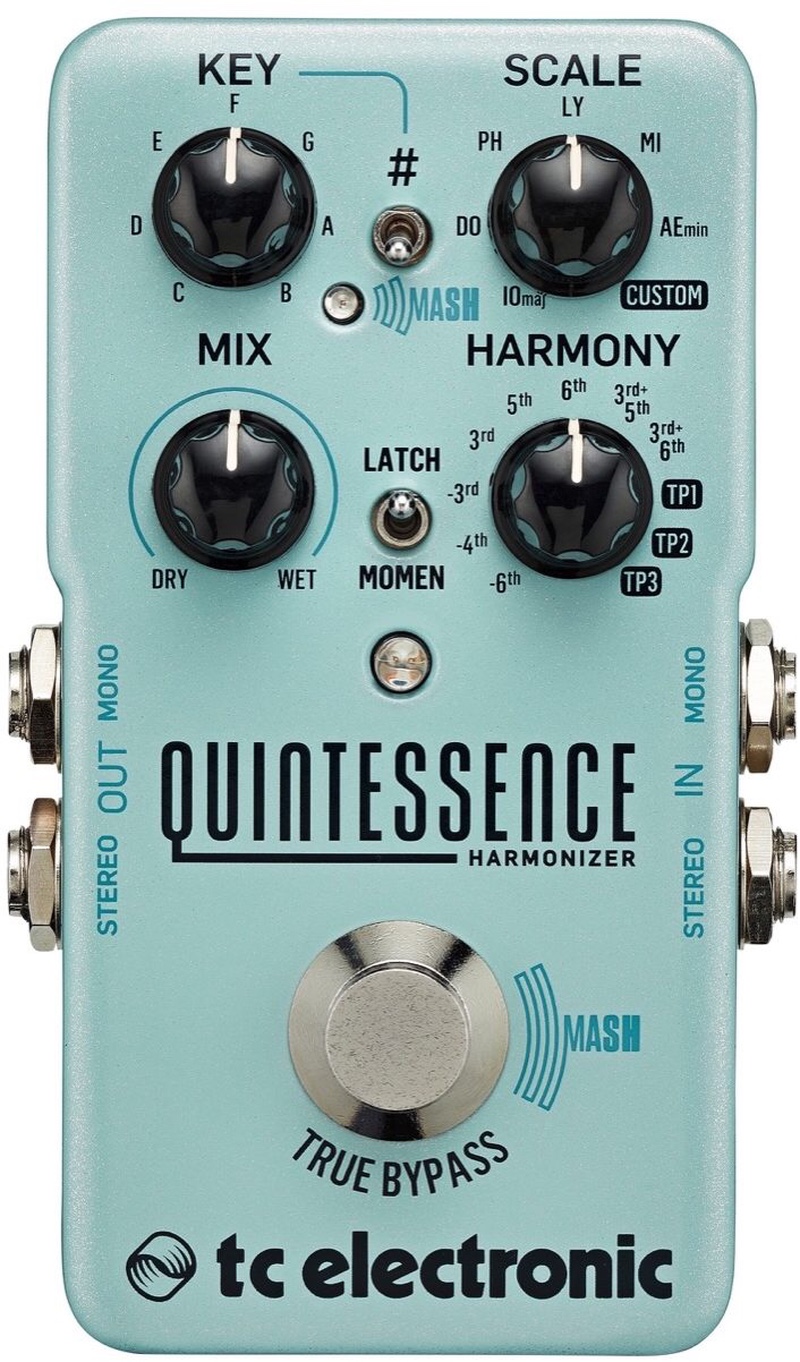 Fourths
Fourths are a common interval for harmonizing guitar. After all, most strings on a guitar are tuned a 4th apart from their neighboring string (with the exception of the third and second strings, which are traditionally tuned a major 3rd apart). It's really easy to just play the same part on the string above or below to harmonize without having to figure out a completely new part.
Below I have included a harmonized guitar line over a pretty basic backing track. For the first example I recorded two separate guitar tracks and then mixed them together. For the second example, I used the same amp and effects settings, but harmonized using the TC pedal.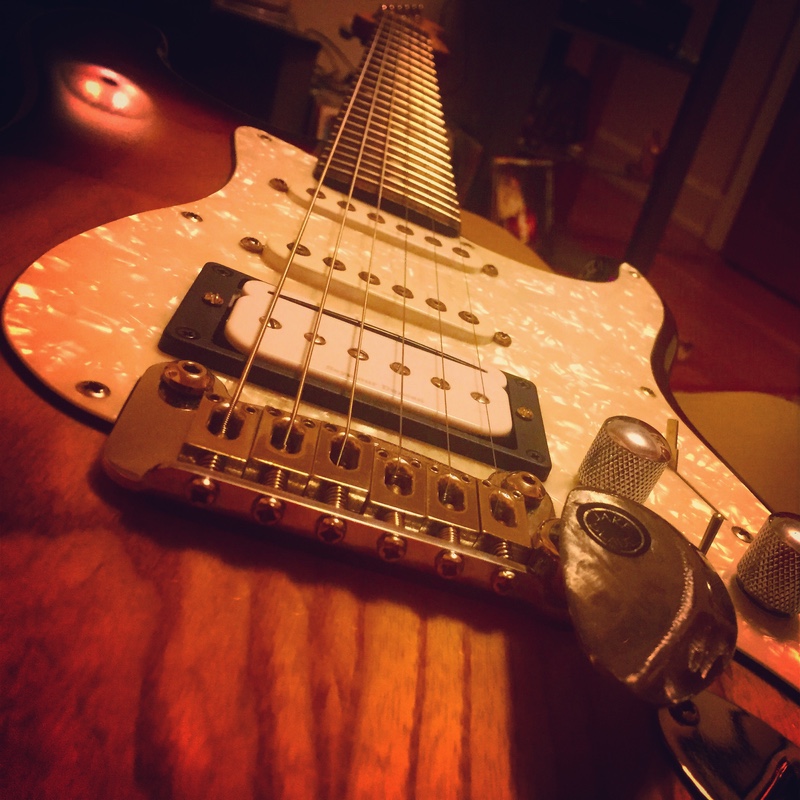 While I liked both of the results I got using the same guitar, I thought I would try switching things up to see what other of tones we could get. For this next audio sample, I played the same parts, but I performed the upper harmony on my G&L S-500, and the lower one on my PRS SE Custom 22 semi-hollow. One of the advantages of harmonizing guitars is being able to really blend together two unique guitar tones to get a much thicker sounding melody.
Fifths
The 5th is probably THE most common interval used in rock guitar playing. Add a 5th on top of any note on the E or A string, and you've got a power chord. While 5ths tend to be pretty common for building guitar chords, using them in the upper register can produce an almost synth-like tone. For the example below I am arpeggiating some chords in F# minor and using the TC pedal to blend in a harmonized 5th over it. Then I'm running everything through a slight amount of gain from my Tube Screamer, and a faster delay from the Avalanche Run. I've included an example of the guitar part completely dry to emphasize the difference these effects make in shaping the sound.
Chords
While it may be easy for pianos to pull off dissonant chords with a lot of notes in close proximity, this can be much harder to achieve with guitar. Using a pedal, or splitting up notes between two guitar parts are a great way to build denser chords with more character.
In this first example, I used the TC Quintessence pedal to beef up some regular power chords. By setting the pedal to harmonize a 4th below, I was able to get some really thick chords.
While the example above helped to create a tighter and thicker sounding chord voicing, you can also use this technique to create something more open and spacious. For this next sample, I set the pedal to harmonize a 5th above while playing some bigger chords. I also dialed in some chorus on my Walrus Audio Julia pedal, as well as some delay from the Avalanche Run.
Changing Intervals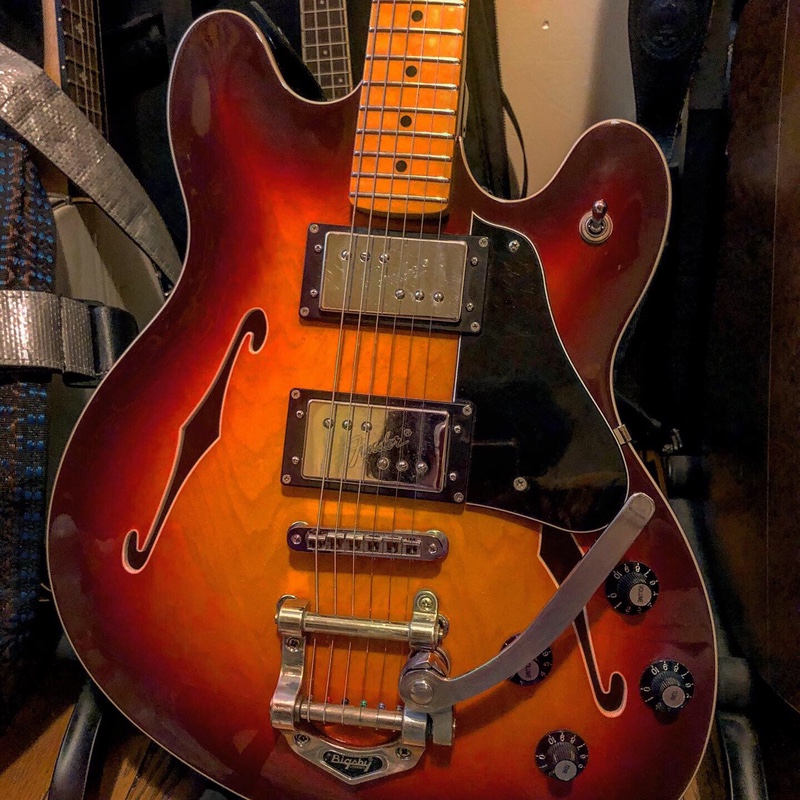 While most of the examples above dealt with fixed intervals, harmonized guitar parts will often feature changing intervals throughout. Maybe they will start out close in thirds and then open up into a more open voicing, or even move into playing separate ideas.
In this next sample, I used part of a song I was working on that uses all of these ideas. The melody is in C Dorian (C, D, Eb, F, G, A, Bb, C) and the harmony starts out playing a third above, and then opens to a 4th at the end of the first two phrases. Toward the end, it opens up to a call-and-response between the two guitars, and then they end in harmony.
In Conclusion
Well that's all folks! Hopefully this will help some of you get a grasp on harmonization. Even if you're practicing at home, its easy to harmonize with yourself using a loop pedal or harmonizer pedal. We'd love to hear about some of your favorite harmonized guitar parts and techniques, so feel free to leave a comment on the post and fill us in on your favorites!