Let's face it, there are little to no silent nights when you've got a drummer in the house. By their very nature, percussion instruments are a loud and disruptive family. But even though the journey to drumming mastery is filled with groans from non-drummers, the payoff is a well rounded musician whose instrument of choice provides the very backbone of music: the beat. Supporting these percussive dreams not only shows the drummer in your life you care, but also may help to making their sound less jarring. Here are five gifts for drummers that you may not have considered yet.
Big Fat Snare Drum
The Big Fat Snare Drum drumhead is the solution to many snare problems. Tone not fat enough? Tuning needs work? The Big Fat Snare Drum offers a hassle-free, "on/off" button-type solution.
Ideal for any drummer, the Big Fat Snare Drum drumhead is placed on top of the snare (or any other drum it'll fit on) and lowers the fundamental pitch of the drum. This then delivers the sought-after, authentic, deep, warm tone made iconic in the 1970s when fat snare drum tones were king. As a pleasant side effect, the weight of the Big Fat Snare Drum helps balance your drums' tuning, as a type of "fake it 'till you make it" hardware. This all adds up to a simple, affordable, and stylish gift that the drummer in your life will use constantly.
---
Since the dawn of popular music, fat snare drum tones have been highly sought-after. Learn how to get that fat '70s snare tone at home! | Read »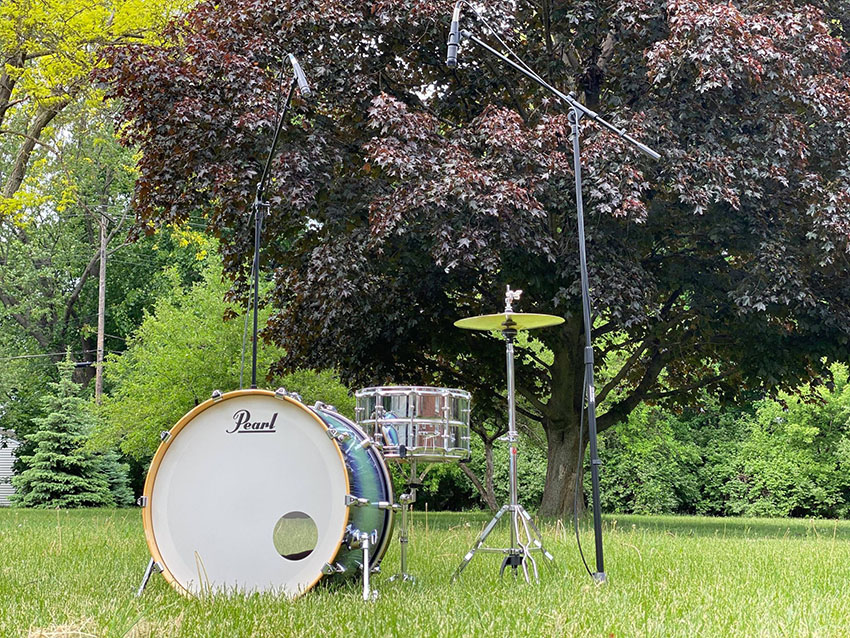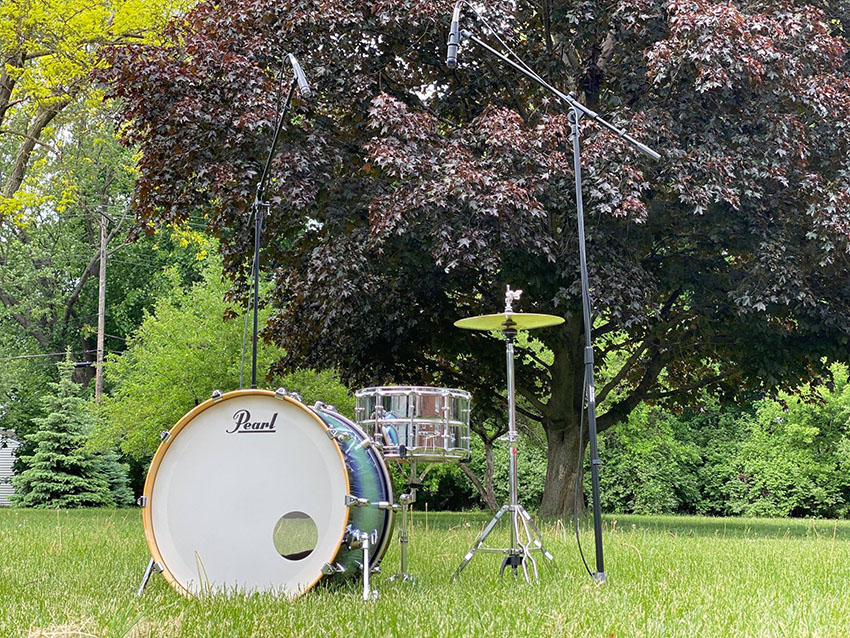 ---
Auxiliary Percussion Shakers
The world of percussion is nearly as vast as its history is long. Since the dawn of time, humans have used percussion instruments for enjoyment, spiritual and religious ceremony, and even war! One major element that was crafted after the initial invention of the drum was a high-frequency time keeping instrument. Something that could cut through the low percussive tones and keep an entire group in time — that's when the shaker was born.
There are many variations of shakers, but the earliest ones used seeds inside a shell or husk. These primitive styles are still in use today (if it ain't broke…) and you'd be hard pressed to find a modern studio recording without the use of a high-frequency time keeper on it like the modest shaker.
When it comes to utilizing the shaker on a drum kit, the options are nearly endless. Standard time-keeping shakers like the Latin Percussion egg shaker can be used in one hand while you play around the kit with the other. Or they can be used on an auxiliary track on a recording to fatten your drum bus in a studio recording mix. Old-school seed shakers like the Toca natural seed and seed pod shakers can be used as time keepers as well, or placed directly on a drum or cymbal to add dimension, weight, or just a little complexity and sustain to each strike. Any of these shakers would work well as a stocking stuffer gift.
Ludwig Supralite Steel Snare Drum
There are hundreds of options if a new snare is what you're after. Most drummers looking to purchase a snare over $500 typically know what they're looking for. And anyone seeking a snare for below $150-200 is going to be satisfied with the snare their kit came with for a while. But what about those in the middle who simply want something reliable, backed by a great company, that actually sounds good? That's where the Ludwig Supralite steel snare drum comes in. Building on its legendary history in snare making, Ludwig has crafted a modern-vintage snare drum that's all substance and very little flash. The Supralite offers a mirrored chrome finish over a steel drum shell that delivers cutting attack and a wide range of overtones. The best part is the Supralite is an incredibly affordable snare drum that's offered in three distinct sizes. So even a seasoned drummer will get inspired when you gift them a Supralite!
Shure Drum Mic Kit
Being a drummer instantly makes you a hot commodity in any music scene. Because of the nature of the instrument and the rarity of good drummers, we may be in 2 or 3 bands at a time within a single music scene. That's why taking your drum recording and miking seriously is so important. The Shure DMK5752 drum microphone package features industry standard microphone options in the Shure SM57 and Beta52, while providing a handy carrying case and drum microphone mounts.
This single kit gets you four dynamic microphones that you can use to instantly mic your kit with the same mics many professional recording studios use. Even if you're not equipped with condenser microphones, you can simply use the Beta 52 on your kick, an SM57 on your snare, and the remaining two SM57s as a pair of overhead mics. And if you do happen to have other mics lying around, you can use the other two SM57s for toms, bottom snare, hi-hat, or anything you want!
In today's world of remote recording and the ability to get into the recording game for pennies compared to 10+ years ago, having a quality mic locker will get you very far as a drummer.
Alesis Nitro Electronic Drum kit
Practice is important for every drummer. Rudiments, track play-alongs, and even the recoil of your drumstick is important when building coveted "muscle memory" behind the kit. But rocking out behind a drum kit isn't always viable, especially when noise concerns linger. The Alesis Nitro Mesh electronic drum kit solves these woes with ease, while remaining incredibly affordable. Each Nitro Mesh pad offers a realistic, tensioned drum feel that isn't even half as loud as striking a real drum. Utilize the features on the Nitro module and play along to your favorite tracks, build custom drum kits, and even use an on-board metronome for easy practice. And now you can get more out of your Nitro kit with the Alesis Nitro Mesh expansion kit that boasts an additional 8-inch mesh drum pad and 10-inch cymbal pad. These kits make a great "first kit" gift, but also make great practice options for experienced drummers.
Drummers are a rare breed. From thrashing behind the kit to simply keeping a steady beat, all drummers have one thing in common: their love of this incredible instrument. Drum gift-giving is often hard to navigate and expensive, but with these five notable gifts, any drummer's wishlist can be fulfilled. But if your list still hasn't been fully crossed off, check out our Gift Guide for Drummers on zZounds!