Some say shoegaze is making a comeback. The moody, reverb-rich, guitar-based genre plays on feelings of nostalgia, melancholy, and a lust for Jazzmasters. The folks at Catalinbread believe shoegaze never left, and we're inclined to believe them after experiencing the Soft Focus FX40 Shoegaze reverb pedal. Pitched as an instant shoegaze button, the FX40 is based on the legendary Yamaha FX500 effects unit from the late 1980s, and its famous "Soft Focus" patch number 40. From Souvlaki to Soft Focus, here's the story behind Catalinbread's shoegaze button.
It All Started with a Rack Effect
Way back in 1989, a little company called Yamaha put out what would become a legendary multi-effects rack unit. The Yamaha FX500 featured various settings and patches of different reverb, echo, delay, and even distortion types. Patch number 40, "Soft Focus," would go on to revolutionize the early '90s shoegaze genre. The patch's breakout role came in 1993 when it was featured all over Slowdive's Souvlaki album. This solidified the FX500 as a tried-and-true shoegaze machine.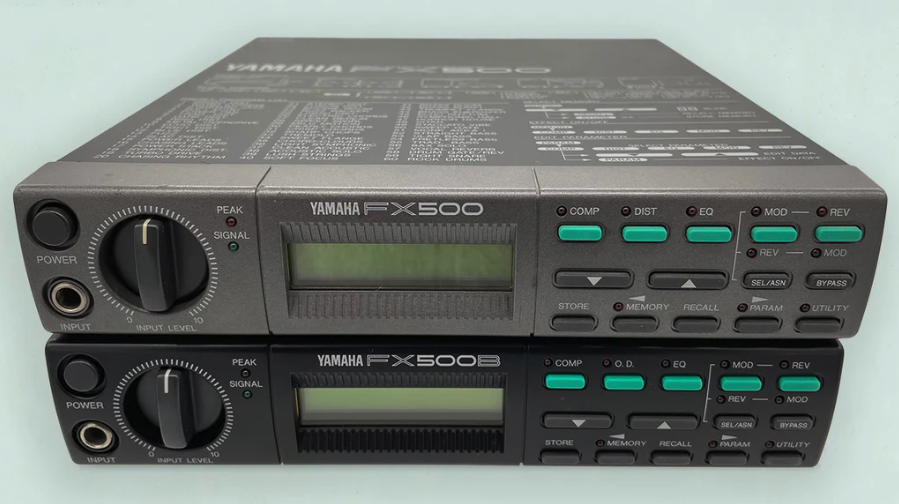 Over the years, the FX500 has garnered attention from shoegaze fans and guitar players looking to dive into the world of vintage rack gear. It's earned a reputation as a niche, affordable unit that gives your entire rig a unique tone. But one huge speedbump for the FX500 in the modern age is its notoriously bad bypass signal quality. So if you planned on using the rack, you had to at least have one effect active. Otherwise your signal would be sterile, devoid of any real flavor.
Catalinbread's Soft Focus Is Born
The builders at Catalinbread are huge fans of early '90s shoegaze tone. They even published an article on the Yamaha FX500 back in November 2021 hailing it as the "shoegaze machine." Now, 33 years after the Soft Focus patch first appeared, the Portland, OR effects engineers have distilled all of its tone into the Soft Focus FX40!
However, it's important to note that the FX40 isn't an exact recreation because that's not what modern players need. Catalinbread moved the original patch 40 into the modern era, adding the ability to tweak modulation, octave on path two, and fine-tune your wall of sound. And that stumbling block of poor bypass? Gone.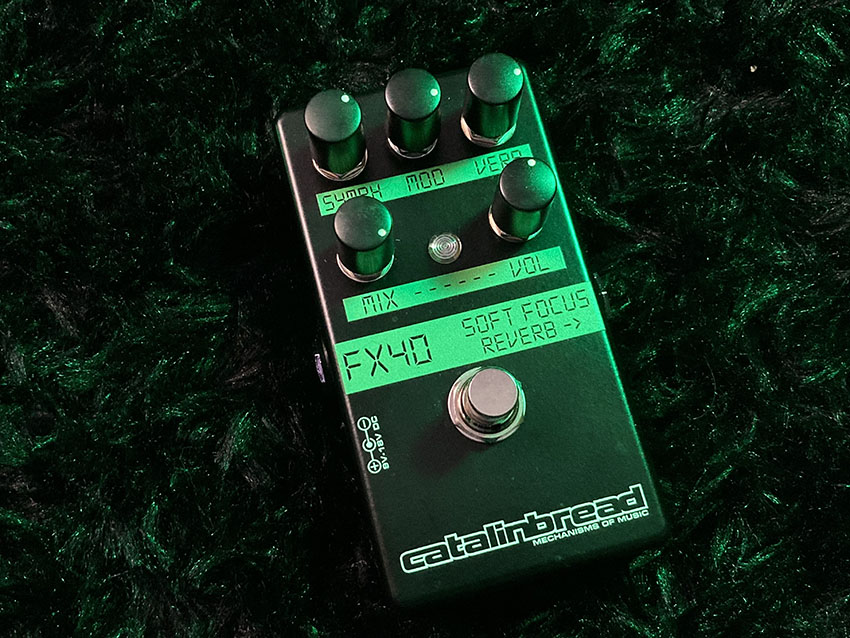 A Shoegaze Button and Then Some
When the Soft Focus is engaged, your signal passes through three paths: Symph, Mod, and Verb. Each of these parameters offers a unique dimension to your tone, and you can add or subtract at will. For instance, boosting the Symph parameter while zeroing out the Mod and Verb crafts a thick, chorus-like tone with plate reverb style width:
Retaining only the Verb offers a highly usable plate-style reverb that you can add or subtract with either the Verb or Mix knob:
The Mod knob instantly creates a lush, modulated world of tone ideal for cutting leads, moody verses, or simply some extra sauce on a chorus:

Finally, when you really want to take it off the rails and dial in the "shoegaze button" tone, dime out each parameter:
An ocean of reverb and chorus instantly wash over your tone. You're living inside of a Slowdive record now, and it's glorious.