The new Radial EXTC Stereo is an update to the older EXTC model with — you guessed it — stereo functionality! For all the fellow engineers out there, this is truly a game changer when it comes to signal processing. After all, two is better than one, eh?
So, What Does the EXTC Stereo Do?
At first glance, it may not be immediately apparent what the EXTC Stereo even does. Put simply, it's a reamp box specifically tailored for use with pedals. But lemme tell ya, this bad boy's simple functionality opens up a world of possibility.
Guitar pedals run optimally on instrument level signal, but pre-recorded tracks are at line-level. When you want to use a guitar pedal on an already recorded track, you must use a reamp box to convert the outgoing signal to instrument level in order for the guitar pedals to accept the signal optimally.
The Radial EXTC automatically converts the signal from line level to instrument level, back again to line level when recorded back in, making any gain-staging much simpler. On top of that, it adds stereo ins and outs so you can use your favorite stereo effect pedals like reverbs, delays, and choruses.
The real kicker: the blend knob. This makes the EXTC much more versatile than your average reamp box. Let's say you'd like to add a fuzz pedal to your drum bus for some added harmonics and grime. The blend knob can mix the dry unaffected signal back in with the fuzz effect, creating a more subtle and pleasing sound than if it was saturated with fuzz exclusively. This function is incredibly versatile if you desire to use a variety of guitar pedals with your tracks. It turns an otherwise fun product into an incredibly useful tool for crafting musical sounds.
Your whole pedal collection becomes an extension of your recording setup, each one an "outboard" hardware processor. Very cool. It's even rack mountable, with 1/4″ jacks in a workable spot right in the front. I ended up hard-wiring the EXTC's outputs into my patchbay, so sending tracks into my guitar effects is efficient and easier than before.
---
Exploring through words and sounds how a fuzz pedal can truly shine on its own | Read »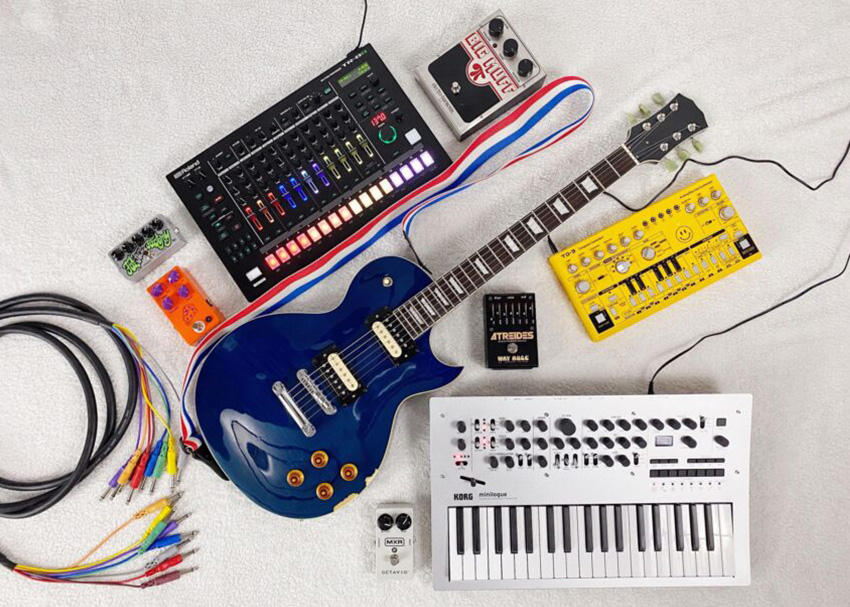 ---
Harmonics, Harmonics, Harmonics
Even though there are a wealth of audio editing tools and plugins available nowadays, guitar pedals do a few things incredibly well, like harmonics and compression. Whether it's from a boost or an overdrive pedal, introducing a small amount of distortion to signals can really ramp up the perceived texture and weight of tracks. Nothing beats analog saturation!
Drive pedals can add unique types of compression as they react to certain signals, too. For instance, using an overdrive to introduce soft clipping can really tame an unwieldy and overly dynamic track quite effectively in a much warmer "analog" way. Even though guitar pedals are absolutely great for this when used with tact, those nice soft-clipped sounds can quickly turn into hard-clipped tracks with harsher upper frequency content. Have fun, experiment and see what works!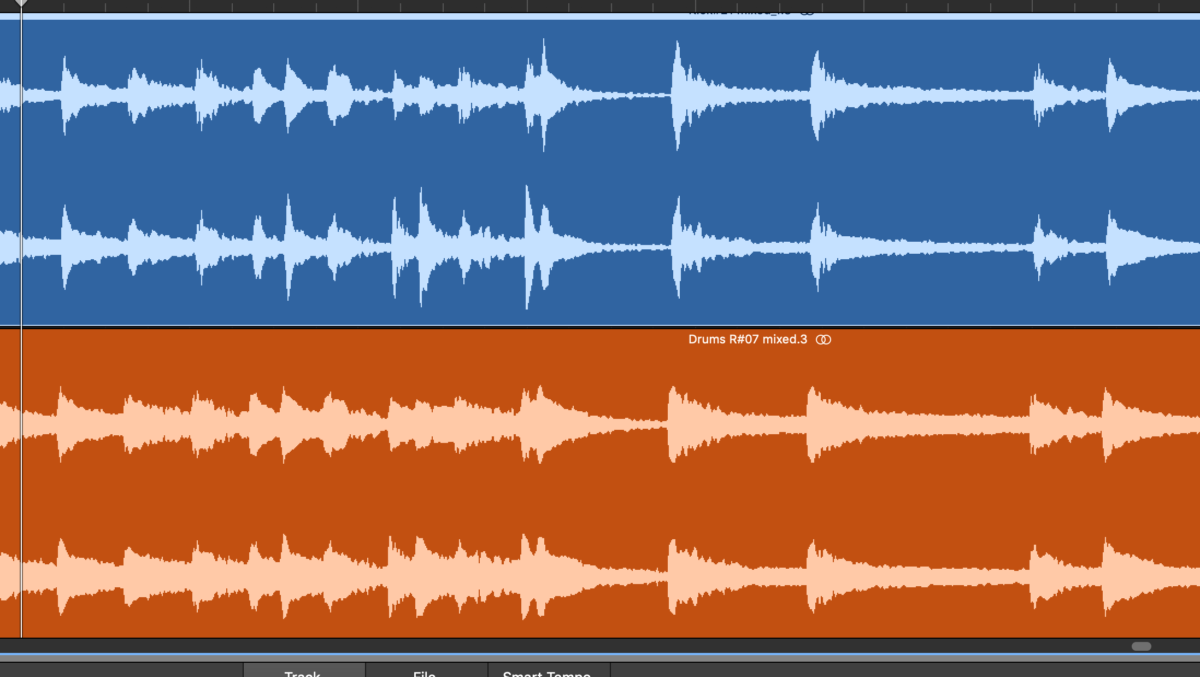 Check out the samples below to hear the Beetronics Royal Jelly on both sampled drums, real acoustic drums, and on a bass synth. I tried to demonstrate both musical clipping and all-out mayhem – pretty wild!!
Beetronics Royal Jelly:
The Pedals
I chose this selection of guitar effects to experiment with:
The Sounds
Be sure to check out my collection of recorded samples below! I've included the dry unprocessed audio clips for easy comparisons. Enjoy!
Universal Audio Astra:
EarthQuaker Devices Avalanche Run:
Boss CE-2W:
Boss SD-1:
TC Electronic Hall of Fame 2 X4:
TC Electronic Flashback X4: