Fuzz as a guitar effect has made its way into rock & roll history with greats like Jimi Hendrix, Jimmy Page and Jeff Beck. Its incredible power, long sustain and ability to elevate the average riff to a face-melting experience is well known and documented. But the fuzz pedal and effect in general can be more than that. An idea-creating, genre-defining presence in music, fuzz may as well be recognized as an instrument in itself. With the boundless options found within the fuzz pedal industry, you can select your own flavor, tone and components to craft your ideal tone. The ideas that spawn from fuzz are powerful, unwieldy and in a league of their own beyond traditional distortion or overdrive. Today we explore in words and sounds why the fuzz pedal can truly shine on its own.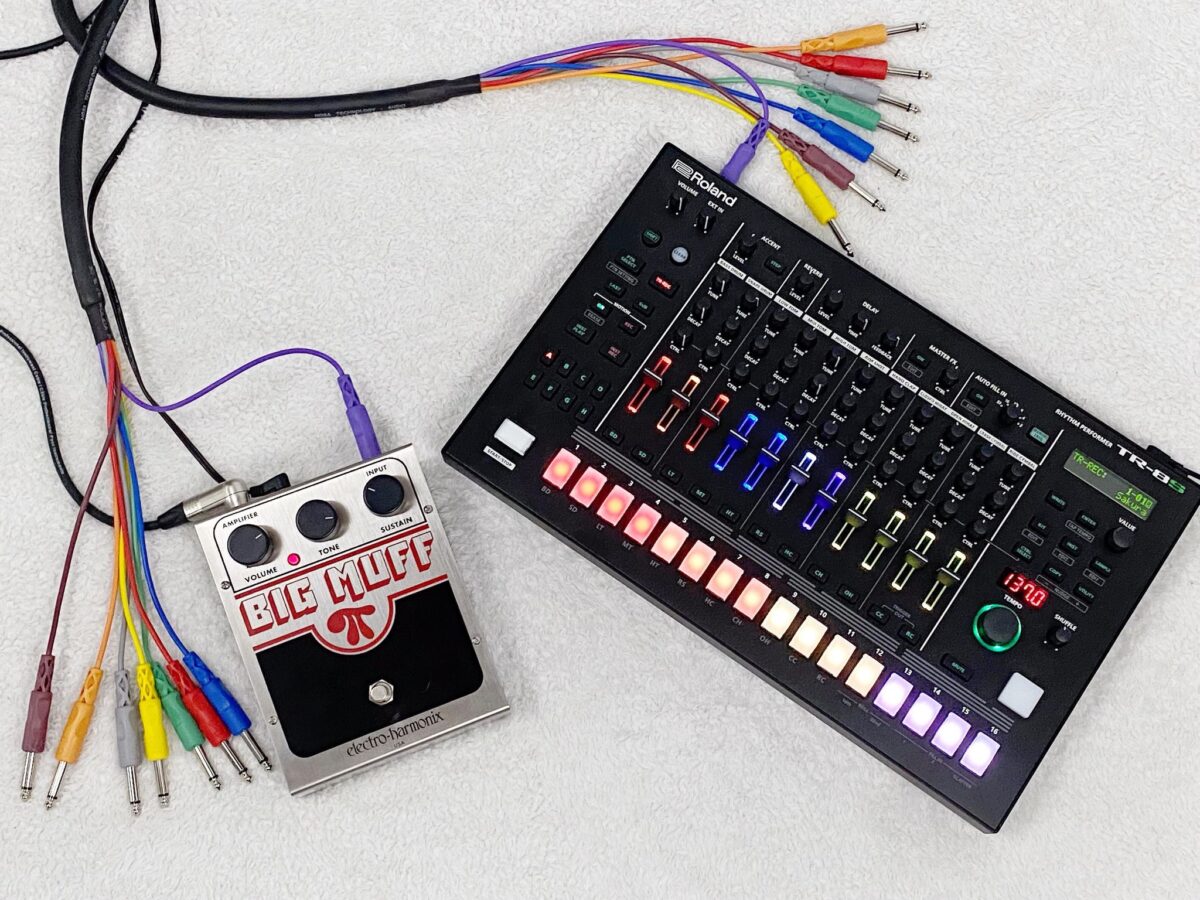 A Short History of Fuzz
The early years of fuzz begin the the 1960s. Tube amplifier breakup from models such as the Fender Champ, a small-speaker studio darling that was easy to push to breakup, crafted some of the first recorded fuzz tones in popular music. But it wasn't until the creation of the Maestro FZ-1 Fuzz Tone that we saw a standalone fuzz effect be introduced to the world of pop music. The most notable first track coming out of this fuzz-soaked era was "Satisfaction" by The Rolling Stones. This track rocketed up the charts and Rolling Stones guitarist Keith Richards began bringing the FZ-1 on tour, introducing more and more to the powerful, sustain-filled fuzz sound.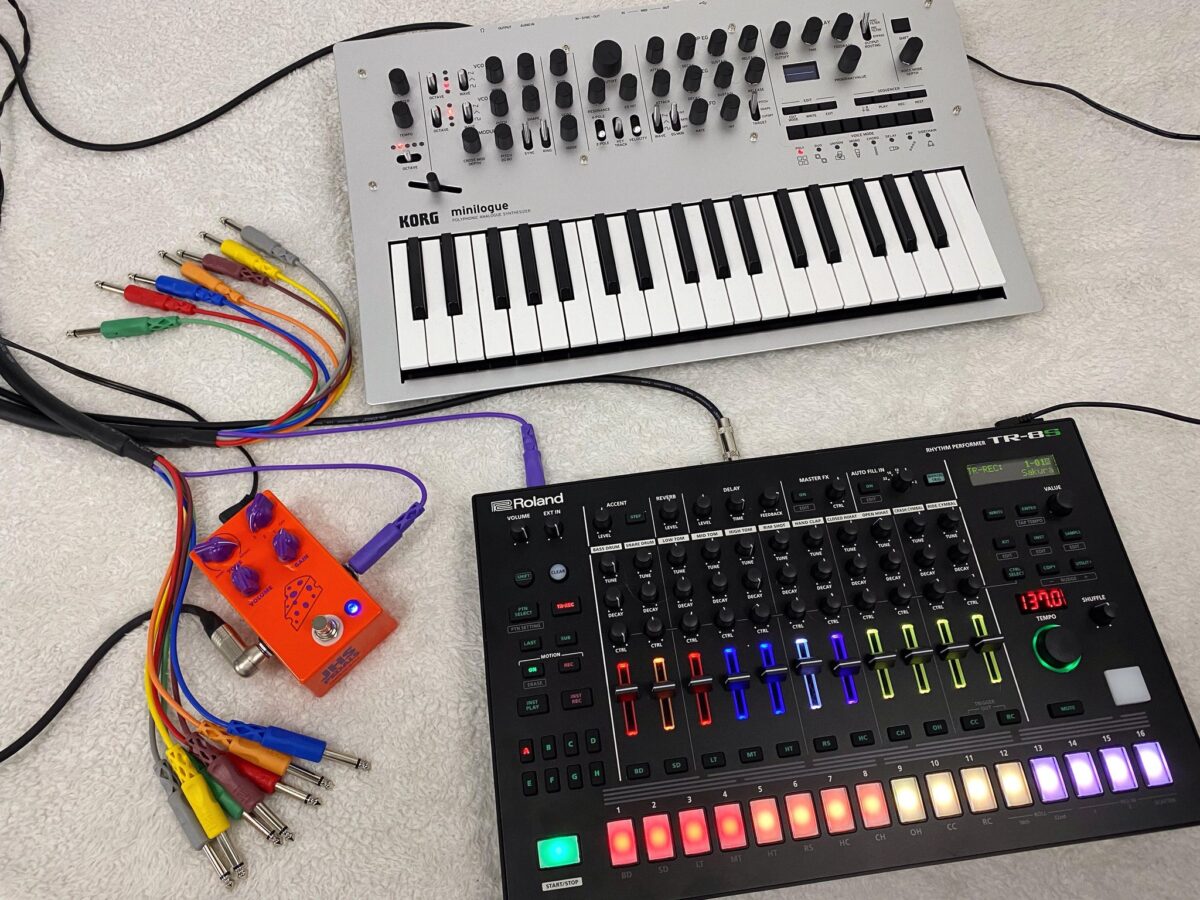 In the years that followed, more fuzz boxes began to pop up, like the Sola Sound Tone Bender in 1965 that was designed around three geranium transistors that really piled on the sustain. 1966 was the year the Fuzz Face came along, with its most notable user being the legendary Jimi Hendrix. Then into the early 1970s a New York based company put out one of the most widely recognized pedals of today in the Big Muff Pi. The Big Muff solved the raspy, cascading circuit sound that was prevalent in pedals of the day with the addition of capacitors by EHX founder Mike Matthews.
---
Arguably the most famous distortion pedal of all time is the Electro-Harmonix Big Muff Pi. But where did this world-changing pedal come from, and why is everyone using it? | Read »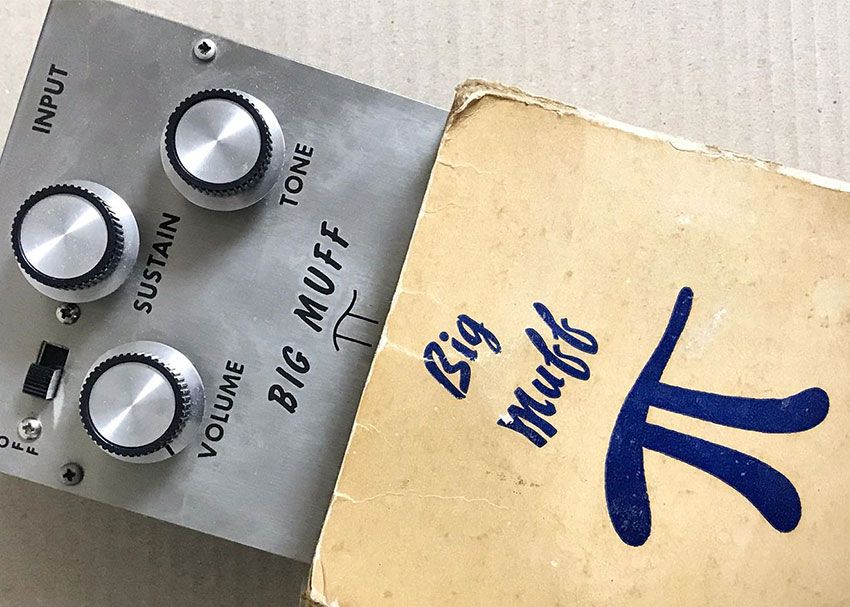 ---
Now the stage was set; the forefathers of fuzz were out in the world creating heaping piles of sustain through guitar, bass, keys, and more for the world to enjoy.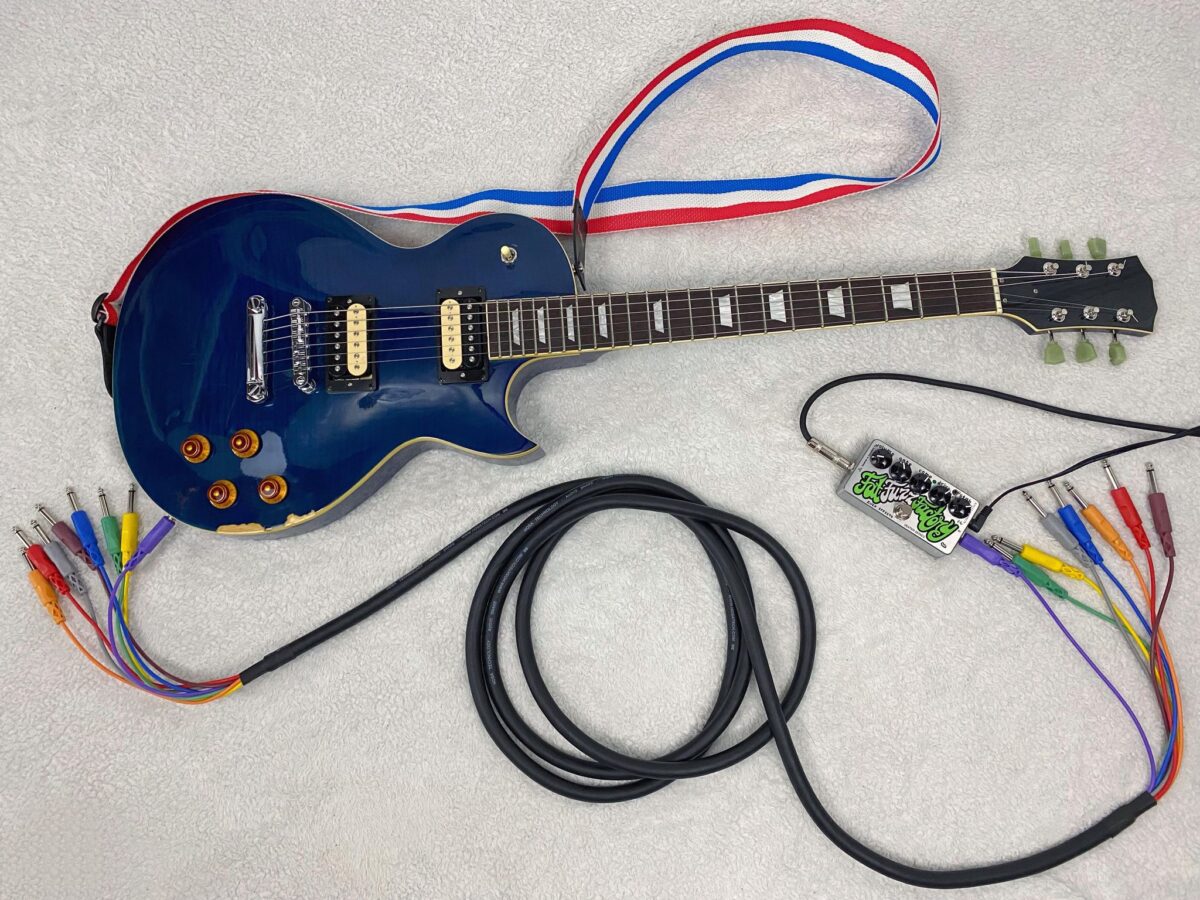 Paring a Fuzz with an Input
Just like a guitar or synthesizer, fuzz must also have human (or possibly machine) input to emit sound. You cannot stare at a Gibson Les Paul and expect it to play on its own, and the same is true for a fuzz pedal. So selecting the right input is important in the writing, idea or just plain noodling process. For example, pairing a bass guitar with an Electro-Harmonix Green Russian Big Muff makes sense because of the pedal's incredible amount of low end on tap and unique sludgy sizzle. But that's simply an effect option. Something more in-depth would be transforming an idea on guitar from dry, subtle, and somewhat boring into a powerful wall of sound that you can base an entire riff or track upon.
Beyond simply crafting an idea is crafting a unique tone. This is the process of experiencing something completely foreign from your selected input, such as a Korg Minilogue. Beginning with a standard synth tone and transforming it into a fully-fledged lead tone with unique dynamics and a ton more character is more than just adding an effect — it's crafting an idea.
This is an experience that has limits upon what input and fuzz you select. The same sound will not be broadcast from a speaker output if you're using a Fuzz Face, Big Muff or something way out there like the Way Huge Atreides. They are completely different experiences of sound and will vastly change how you write, perform and hear your instrument input.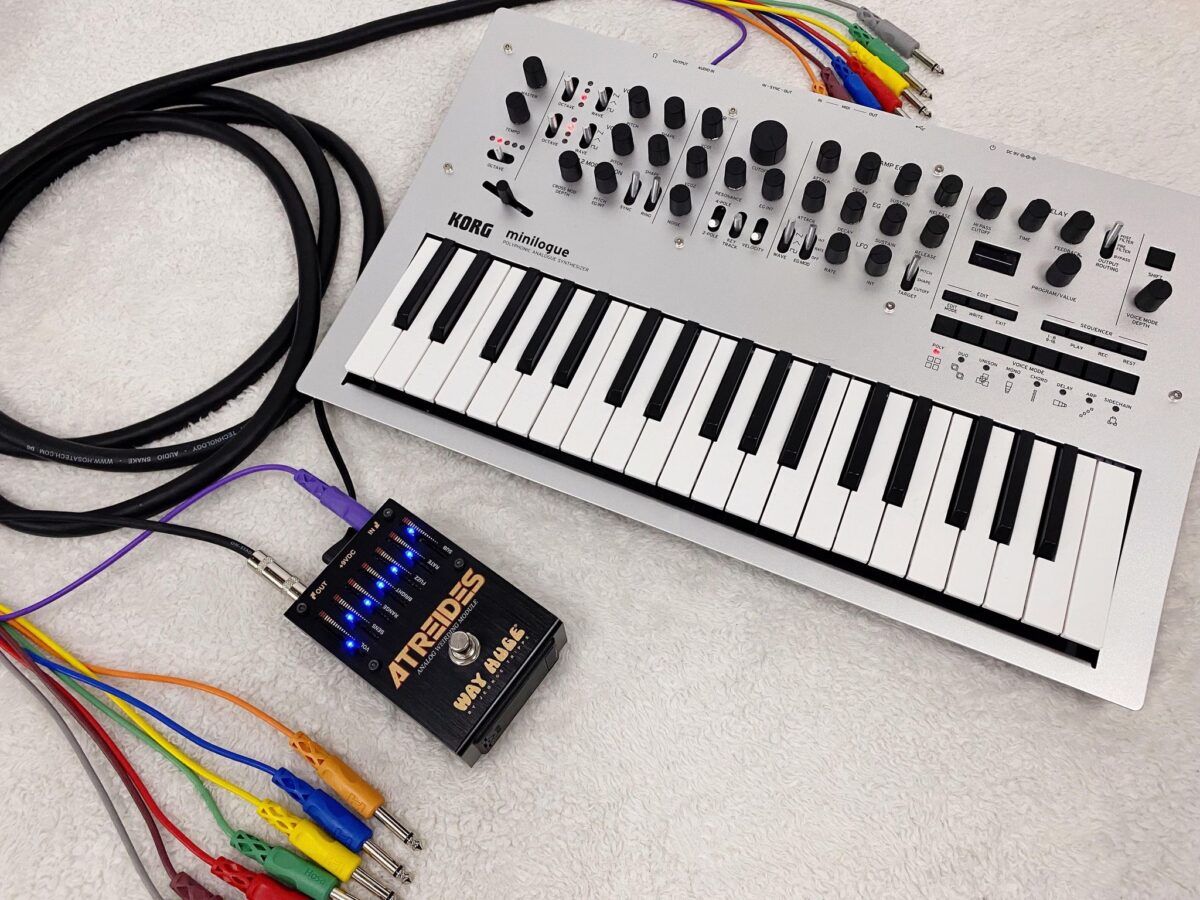 Just like we tend to collect different flavors of guitars, bases, drums, or synths, collecting fuzz pedals for specific instances where a certain tone or "mood" is needed is incredibly important when crafting a song or specific tone. This is why fuzz should be treated like the instrument that it is; you simply cannot expect the same human input to be broadcast the same way out of two different flavors of fuzz.
When It's More Than an Effect
An input like the Roland TR-8s is a fantastic illustration of why fuzz can be more or a production instrument than an effect. Starting with a simple drum pattern similar in style to the legendary Linn Drum sound of the 1980s, adding fuzz takes this new-wave, poppy drum sound to the edge of industrial rock, crunchy euro-techno or even certain varieties of noise.
With the click of a switch, fuzz has written you a new idea, or gotten you to a place more fitting of your desired music. If this is the first step in a track's creation you've just laid the groundwork and taken up an interesting section of sonic space that will completely define your track, with fuzz.
Is it wacky and unorthodox to consider fuzz an instrument? Sure. And it is certainly still an effect at the end of the day. Just like a guitar with single-coil pickups and one with humbuckers differ, an Op-Amp Big Muff and one using transistors will produce vastly different sounds with the same input. This idea of treating your fuzz pedals like instruments is a state of mind that will aid you in creation. Respecting this powerful fuzz sound from the get-go on writing sessions, production, or "noodling" will yield new and bold ideas within your portfolio of work that would not have arrived without the help from a fuzz.
Synthesizer and drum machine tracks composed and performed by Steven Harmer.