The Gibson P-90 pickup might be one of the most under-appreciated pickups made today. We asked some of Gibson's biggest nerds about the history of the P-90 and learned some insider information about this legendary pickup. Gibson Master Luthier Jim DeCola, and Gibson's Senior Director of Product Development, Mat Koehler, set the record straight on our most pressing questions.
zZounds: What's the origin story of the P-90? There has to be a road to the inception of a pickup that's been in Gibson's catalog for 75 years.
Jim DeCola: The P-90 debuted in 1946 as an upgraded replacement for the P-13 single coil which had a blade design, and then later adjustable polepieces in a blade design. Upon its debut, it was originally issued in two versions: One in its most familiar version with six adjustable pole screws and two bar magnets (under), and another version with six alnico rod magnets vertically in the coil.
Mat Koehler: The road to that production model P-90 in 1946 began over a decade earlier with a collaboration between Gibson's Alvino Rey and Lyon & Healy's John Kubilek, who were tasked with creating a unique new guitar pickup. It went nowhere so that's when Walt Fuller stepped in, and he vetted various attempts including the P-13 by sending pickups to Kubilek in Chicago, who paired them with various amplifiers. Walt had the P-90 conceived ahead of WWII but couldn't get it going until just after the war.
---
Learn more about the president of Gibson during its most accomplished era and his contributions to the guitars we know and love today | Read »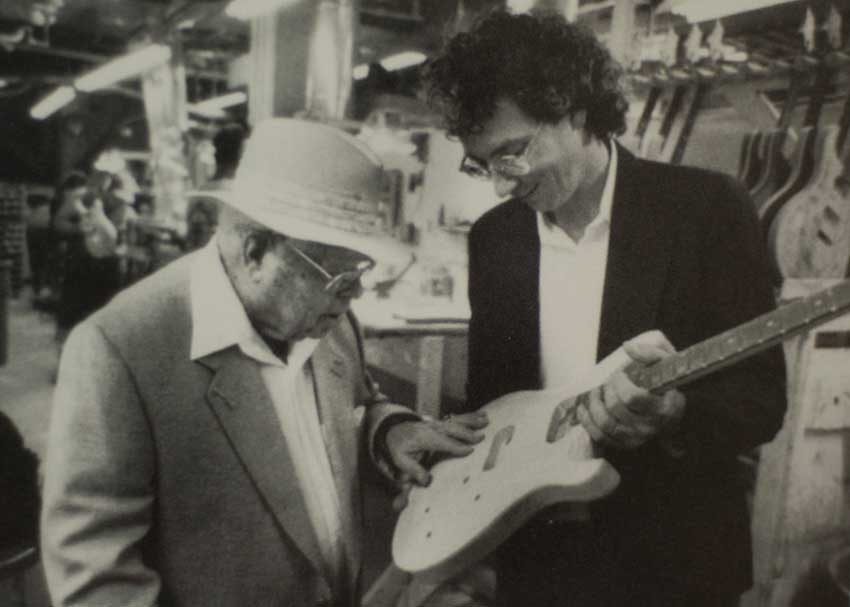 ---
zZ: Was there inspiration taken from somewhere else? Is there a specific person than take credit for the design?
JD: Walter Fuller is credited with inventing the P-90 pickup as well as the P-13 predecessors. These were also evolved from Gibson's first commercially successful pickup most known as the "Charlie Christian" pickup, which had a similar sized coil, a blade polepiece and two, long, internally mounted steel bar magnets. The invention of more efficient alnico magnet alloys allowed a more practical and compact pickup to be designed.
MK: In my opinion, Walt Fuller doesn't get enough credit for the many other projects he worked on at Gibson, including humbucking pickups. Seth Lover may have gotten his name on the patent, but that was just because he was the lead designer on the project…Walt worked alongside him all the way.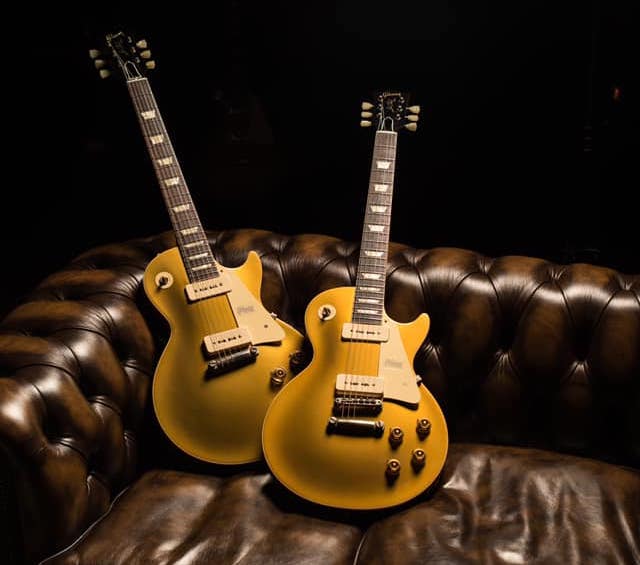 zZ: Are there different eras of the pickup like the PAF, T-Top, Shawbucker, etc.?
JD: Originally it would have used Alnico III magnets in the '40s and then later evolved to use Alnico II and later Alnico V as those stronger magnet allows became available. It was also available (depending on guitar model) in either a top-mounted "Dogear" version or "Soapbar" version which was mounted into the body.
MK: They adopted a clear bobbin and red wire in the late 1960s but that probably didn't have much impact on sound.
zZ: Why was it still available on the Les Paul Junior and Les Paul Special when the humbucker was introduced?
JD: The P-90 was still used on the LP Junior and Specials after the humbucker came out as it was then deemed a more affordable alternative to the humbucker.
zZ: Do you have a favorite song that showcases P-90s?
JD: For me, "Mississippi Queen" by Mountain and the guitar solo in "The Wall" by Pink Floyd are two stellar examples.
MK: I fell in love with the P-90s through the hands of my late friend Sean Costello. My favorite song of his is "We Can Get Together." Check it out!
zZ: Is there a certain way you set up a P-90 on your personal guitars?
JD: For the classic P-90, I prefer to adjust the bridge position pickup closer to the strings for more edge and output and adjust the neck position pickup a little farther from the strings for a cleaner tonality.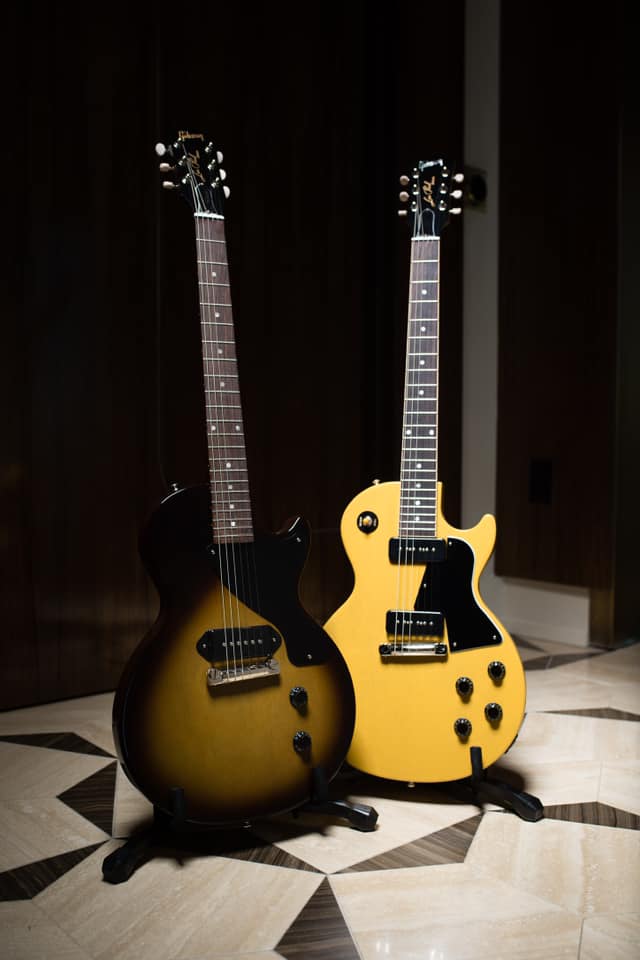 zZ: Do you believe in the "magic" of a single pickup guitar like the Les Paul Junior?
JD: I believe the magic of a single P-90 pickup in a Les Paul Junior is the combination of a gutsy, fat single coil pickup in the bridge position naturally requires a dynamic touch, which translates into an more emotional delivery.
MK: I think "simple" guitars like the Les Paul Junior or Epiphone Coronet are often some of the best sounding; you can't beat a great pickup on a simple platform.
zZ: What is your elevator pitch on why everyone should own a guitar equipped with P-90s?
JD: It's an incredibly versatile pickup which has been utilized by many players in virtually every musical genre to great effect. It offers an incredibly dynamic voice and is very touch sensitive. It offers everything from a smooth, clean voice to a heavy, driven snarl when overdriven.
MK: Couldn't have said it better. It's really the most emotive and responsive pickup option out there.
---
Thanks again to Jim DeCola and Mat Koehler at Gibson for taking some time out of their busy schedules for giving us some education on the history and some tips on the P-90. What are some of your favorite recordings that feature a P-90? Have a favorite P-90-loaded guitar? Tell us in the comments down below!