Grammy-winning engineer Chris Lord-Alge is known for crafting mixes that translate well on small speakers and FM radio. Dynamic range compression is arguably the most important tool in CLA's sonic toolbox. And for vocal tracks, his go-to hardware compressor is his modified Blue Stripe 1176 — a one-of-a-kind customized version of Bill Putnam's original 1968 design, affectionately nicknamed "Bluey."
When Lord-Alge wanted more channels of his prized Bluey compressor, he turned to the hardware-modification wizards at Black Lion Audio to recreate this unique unit. All "Blue Stripe" compressors are known as the "edgiest" version of the '76, with extra noise and grit that add unmistakable color to your signal. But it's Lord-Alge's one-of-a-kind unit that BLA engineers were tasked with recreating — with its own special "mojo" that shines on vocals.
With the Black Lion Audio Bluey FET limiting amplifier you can conjure up the magic of CLA's favorite compressor in your own studio. The BLA Bluey boasts the lightning-fast attack you'd expect from a '76, and adds a wet/dry mix knob.
Hear the Bluey compressor for yourself in our video demo!
---
Learn the techniques of a mixing master through our video interview. | Watch »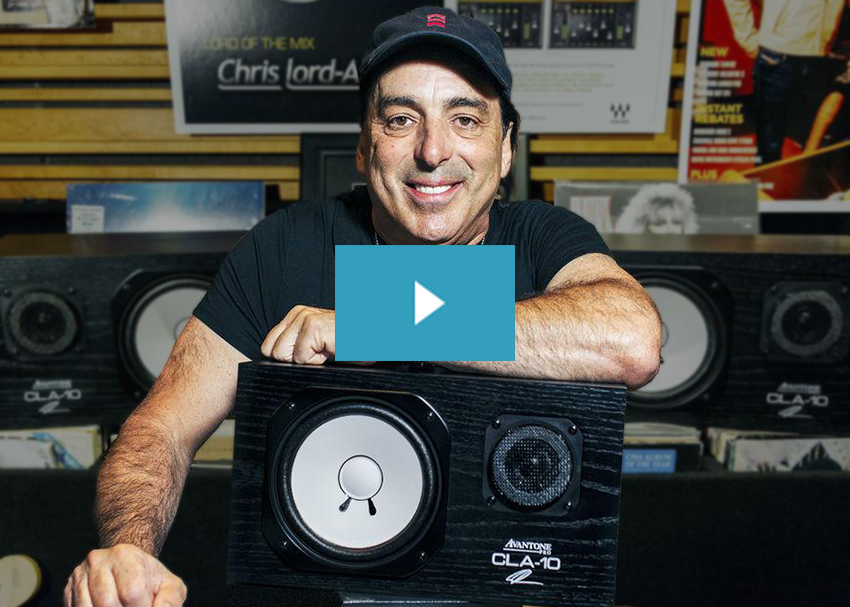 ---