After years of playing guitar, it can be hard to find new things to play. There's something great about learning the fretboard and constantly discovering new chord voicings and scales. After a while, many of us get stuck using the same chords, and struggle to find something new and exciting on the instrument. One really great way around this is to experiment with different tunings.
For today's post, I will be looking at a few of my favorite tunings for acoustic guitar. While many of these will sound great on electric as well, I think the acoustic guitar really makes these alternate tunings shine.
For all of today's examples. I will be using my Alvarez dreadnought acoustic guitar, recorded with an Avantone CV-12 mic into my UA Apollo Twin Duo Interface.
Eb
This is actually my preferred tuning for acoustic guitar. All you need to do is tune each string down by a half step. (Eb Ab Db Gb Bb Eb) To me, this tuning just seems to resonate a little better on my guitar, and gives it a richer and deeper tone. This can also work great by going down a full step, (D G C F A D) but as you tune the guitar lower, you may want to use a higher string gauge, or set up your guitar to compensate for the looser strings.
For the example below, I recorded a riff with the guitar tuned to both E standard and Eb standard, to highlight the differences.
Drop D
One of the first tunings most guitar players discover is Drop D. While it is a simple change, dropping just the 6th string a whole step to D opens up the guitar for some deeper chord voicings.
DADFAD
Open chord tunings always sound great on acoustic guitar. These tunings often get used for slide guitar, but I like to use them to find new chord voicings, and play lead lines and chords at the same time. For this tuning, the low E is dropped to D, the G is tuned down to F, the B is tuned down to A, and the high E is tuned down to D. This sets the guitar up as a D minor chord with all of the strings open. This tuning also sounds nice if the high E is left as-is, making it a minor 9 chord.
DADF#AD
This tuning is essentially the same as the last, but the third string is raised a half step to F#, making the guitar tuned to a D Major Chord.
DADDDD
I stumbled across this tuning a little over 10 years ago when learning some covers for a band I was in. For this tuning, the low E is dropped to D, the A and D strings remain the same, the G string is tuned down to the same D as the string below, the B is tuned up to a D, and the high E is tuned down to the same D as the string below.
With this tuning, the 4th and 6th strings are tuned to the exact same note. The 1st and 2nd strings are also tuned to the same note, but an octave above the previous strings. This achieves a sound very similar to a 12-string guitar. In a previous blog post, Pat wrote about Nashville tuning, which is a similar technique using two guitars.
---
Nashville has enough musical jargon to fill an entire dictionary. In this post, we explore the world of Nashville tuning, which is also called high-strung tuning. | Read »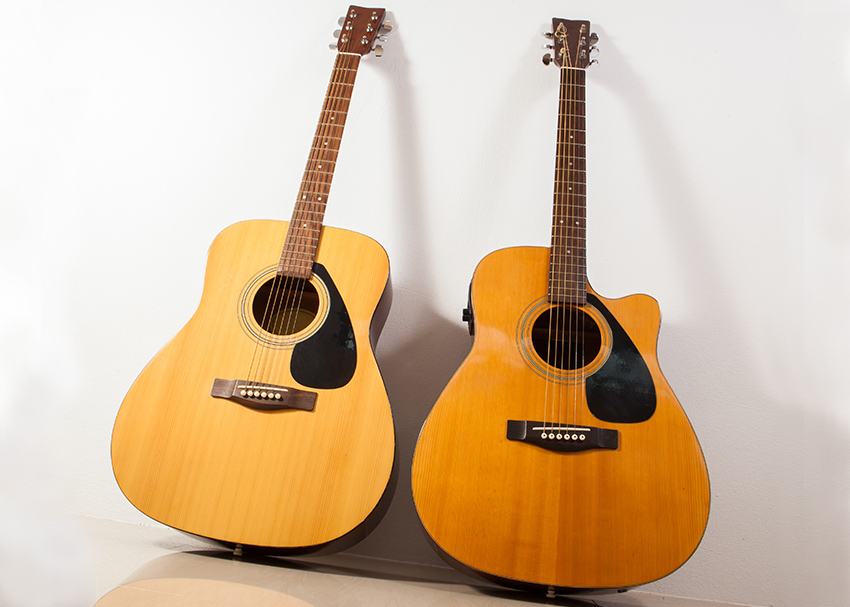 ---
The open strings sound great and it is really easy to add in lead lines over full chords. Just be careful going into this tuning. Dropping the G string all the way down to D, and the B up to a D can break old strings when going in and out of this tuning. I've definitely broken a few myself this way!
Well that's all I've got for today. Feel free to leave a comment and let us know what your favorite tunings are!
Top photo credit: Patrick Goc via Unsplash