While we've been stuck at home, I've been getting my live music fix by watching past concerts available on streaming services as well as YouTube. It's important that we try to support live music venues across the country through organizations like NIVA so musicians have a place to play when it's safe to do so. Some of these are a series of concerts and some are one-off shows that I just enjoy watching. It was very tough to pick just a few shows for the sake of rambling, so here are some of my favorite shows available online.
Austin City Limits
When I think of professional-shot concerts, I always think of the original show to do it, Austin City Limits. When I was growing up, I'd wait until 9 o'clock on a Sunday night to see who was playing on Austin City Limits from my local PBS station. Austin City Limits might be one of the most important ongoing cultural shows since the beginning of television. From Willie Nelson and John Prine, the program favored groups with more of a country background. As time crept along and Austin became one of the biggest live music hubs in the world, the program shifted toward a broader selection of artists. Perhaps the biggest crossover to the Austin City Limits we know today is when Wilco played in 1999. Their take on classic roots music brought younger people who would not have traditionally listened to Americana or alt-country or whatever you'd like to call it. Austin City Limits continues to be a great source to find up-and-coming bands as well as older bands that may have flown under your radar.
Watch any episode of Austin City Limits on acltv.com. While there are hundreds of episodes to choose from, here are some previews of what I consider to be standout appearances:
NPR Tiny Desk Concerts
To me, NPR's Tiny Desk series is like a stripped-down version of Austin City Limits. The series has been around for over 10 years and has featured everyone from Billie Eilish to Thundercat to The Tallest Man on Earth. This is one of my favorite concert series because it usually puts the artists in a position that they haven't been in for years. Seeing drummers using a small kit or the literal desk they're sitting behind and guitarists switching to acoustics is the point of these intimate shows. This is not the place to crank up an amplifier and rip a solo, but it's a showcase for the songs. In the end, the song and the story are what matter most, and that's what NPR emphasizes in this popular series.
Watch any NPR Tiny Desk concert on the NPR Music YouTube channel. Here are a couple of my favorites from the series:
Grateful Dead – Dead Ahead (New York City, 1980)
What's concert season without a little bit of the Dead? YouTube's fundraiser function has helped many of those impacted by the ongoing pandemic. This video hosted on the Dead's official channel is partnered with NIVA, which helps independent music venues across the country. Without venues, our landscape would be shaped much differently. This nearly three hour long trip with the Grateful Dead is filled with some of their biggest hits like "Ripple," "Fire on the Mountain," "Shakedown Street," and "Truckin'." If you want to feel like you're singing along to your favorite Dead tune, this is the show for you.
---
Sharpen your skills and knowledge with these book picks for guitarists and music lovers | Read »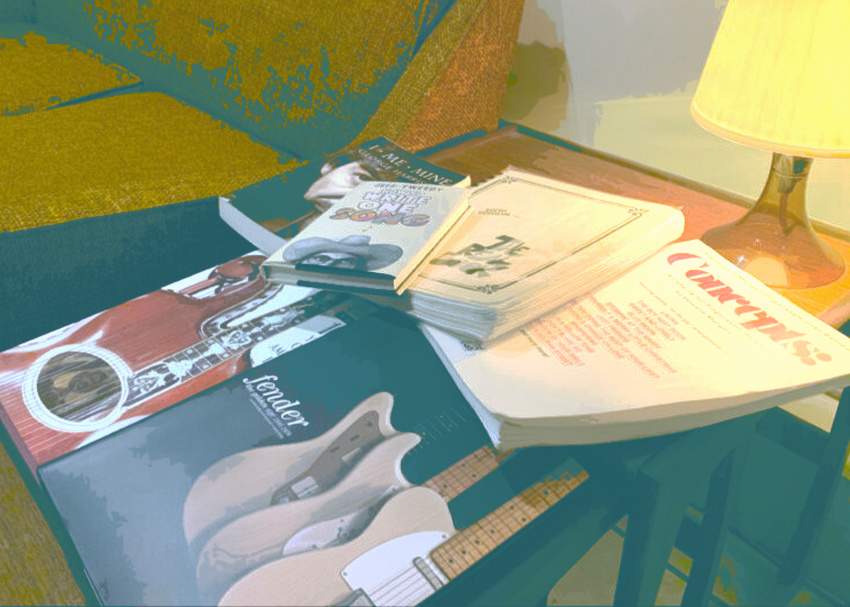 ---
Vulfpeck Live at Madison Square Garden
Maybe one of the most unique gigs at Madison Square Garden was when Vulfpeck brought all the furniture from a basement in Ann Arbor, Michigan, to feel more at home in front of about 20,000 people. Vulfpeck is one of the first bands without a manager or the help of a major record label to ever sell out the historic venue. This show spans the band's entire career with lots of special guests from the "Sultan of Smooth" himself, Dave Koz, and the band leader Jack Stratton's mom so everyone could take a meditation break in the middle of the show. Even if you've never heard of Vulfpeck, gives this a watch if you want to see an eclectic, pro-shot concert.
Tom Petty Live at Lockn' 2014
Tom Petty is still missed by many people these days, but his music lives on. Being one of the few people that can play a two-hour long gig in which everyone can sing along to every lyric is something that is hard to replicate. One of music's true rock stars, Tom Petty defined what it is to write a good song. Even the lesser-known tunes are hits with the crowd in this show from 2014. The flood gates really open with just the opening riff to "Free Fallin'," which shouldn't be any surprise.
It's fitting that this video supports MusiCares, an organization that helps musicians in financial a crises or who need help with an addiction, because Tom often said that he could have been in a bad spot many times in his career.
Oasis live at Main Road 1996
Taking place a mere six months after the release of (What's the Story) Morning Glory?, Oasis were the biggest band in the world. "Wait, isn't that the band that wrote 'Wonderwall?'" Yeah, they wrote "Wonderwall," but also an entire catalog's worth of bangers. With the fans losing their minds and the band on cloud nine, it made for an insane show. Noel Gallagher used his famous Epiphone signature Sheraton painted in the Union Jack, everyone was wearing jackets zipped all the way, and they looked like true rockstars. While Noel and Liam haven't talked to each other in years and there are constant rumors of an Oasis reunion, the band has already cemented their place in rock history.
What are some of your favorite concerts to watch over and over again? Leave it down in the comments!