For DJs, a solid transition between songs is just as important as song selection and set programing. Transitions add cohesion to a set that you can't achieve by just letting songs fade into each other.
They can add a finesse to the night and can be used to build tension and excitement on the dance floor while keeping people moving. I've talked about the importance of setting cue points in a previous post, but I want to expand a bit further into mixing songs together and creating a set.
Here are a few basic transitions to add some diversity to a mix. We will be taking a look at them on the Pioneer DDJ-1000, but these techniques will work on any gear.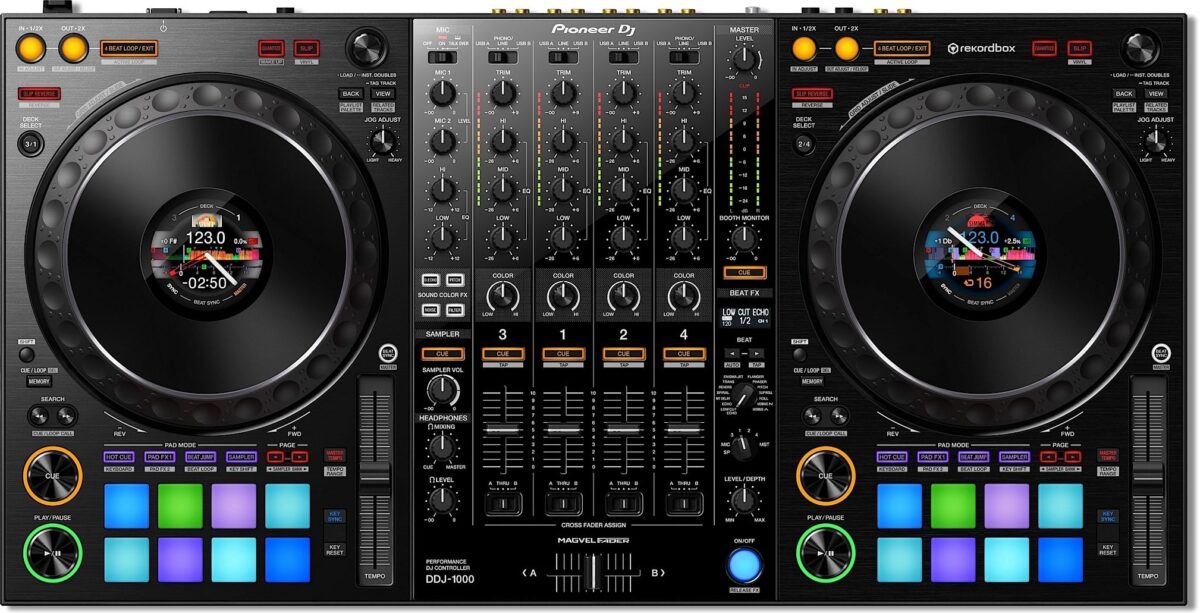 Transitions Through EQ
Transitioning using the EQ is one of the simpler ways to mix two songs. When going from song A to song B, start by slowly adding and removing frequencies from each song. One way I approach this is by bringing in song B with no low end. This allows me to match the drums together without clashing drum or bass elements. When I have both songs fully in the mix, I begin to slowly bring in the new bass of song B as I remove the bass of song A.
Now this works in most cases, but each song warrants its own individual EQ adjustment. An example would be songs with clashing hi-hats and kick drums/basses. In this case, I would take out some high end from track B that I'm bringing in and remove high end, as necessary, from track A. This method is really reliant on listening to what sounds best in the moment, but it is a very powerful tool for transitions.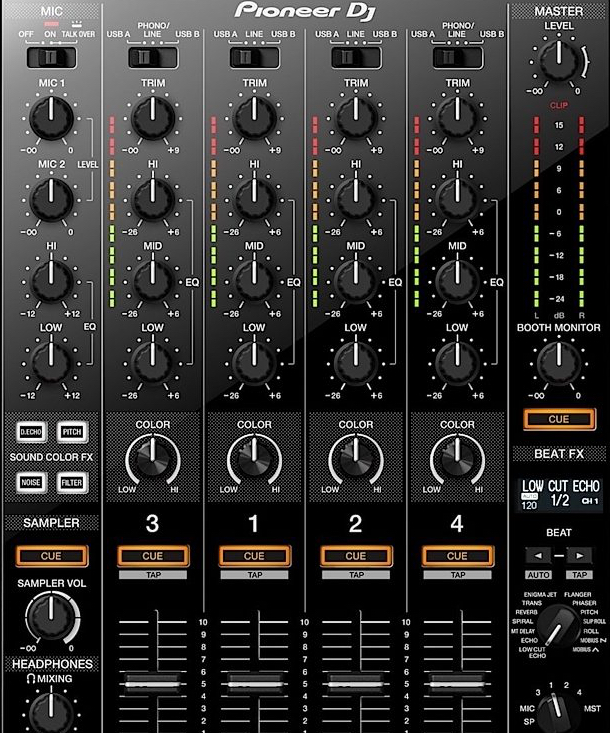 Transitions With Effects or Filters
Using a color effect/filter knob is really similar to using the EQ to bring in new songs, but without the surgical precision of having a full band EQ to tweak. The filter has purposes besides transitioning, but it is a very good tool for this job. Similarly, when transitioning from song A to song B, using the filter knob allows a full low/high pass of the song. This not only scoops out low end, but affects the entire frequency spectrum of the song.

Slam Transitions
The slam is one of my favorite transitions. A slam transition is as simple as it sounds. Instead of a gradual transition from song A to song B, it is an abrupt switch. These transitions or "slams" are generally done on the first beat of a bar. The best practice is to hit play on song B at the end of a phrase on song A that is being mixed out.
As you approach the point you want to "slam" out of, get ready to slide over the cross-fader to cut off the old song quickly and bring in the new song. This can be useful when trying to transition songs from different genres or in different BPMs. The slam is also very effective in building tension on a dance floor.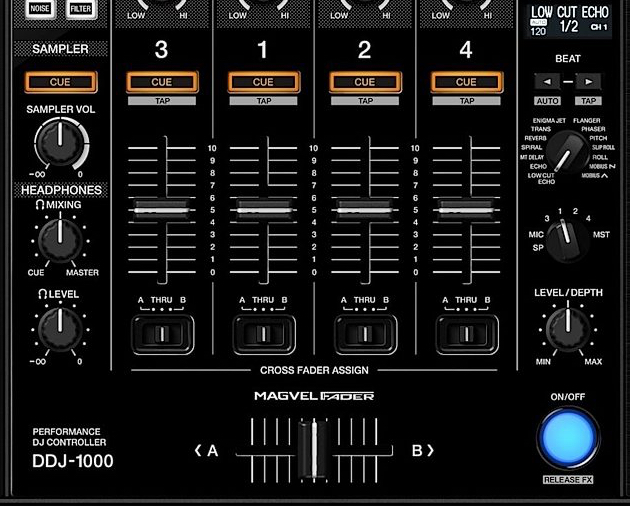 These aren't all of the transitions that can be used to switch between songs, and there are no rules on how to do it. These are just a few simple ones that will help up anyone's DJ game. Keeping transitions fresh and varied will ensure that any mix is fun and entertaining to the listener. Employing any of these transitions also ties together songs and helps better tell your story with the music in your set.