Recently, I got a chance to visit Etymotic Research headquarters in Elk Grove Village, IL to learn about their product development and testing processes, and a bit of company history. While there, I also got a sneak peek at their latest release, the ER3 earphones. Read on and find out why the company lives up to its name (which means "true to the ear," in case you were wondering.)
Although Etymotic Research is best known to musicians and audiophiles as makers of in-ear monitors and earphones, the company's scope is even wider, extending into medical testing and research. In fact, their earliest creations, like the ER-1 tubephones and ER-3A insert earphones were used by doctors to test hearing in their patients. For over 30 years, they've developed a wide range of technology, like hearing aids, low-noise microphones to test infant hearing, and more.
Learn more about the importance of hearing protection in this video from Etymotic's Hear For a Lifetime project:
The ER-15 musicians earplugs were the first Etymotic device developed for musicians, first released in 1988. Touting noise reduction that was flat across the frequency spectrum for an unfiltered sound, their legacy continues today in the ER-20XS earplugs and MP 9-15 MusicPRO electronic earplugs, which actively respond to the sound around you, only cancelling out the sound when it passes a set threshold. In 1991, Etymotic saw a breakthrough with the release of the ER-4 earphones, the world's first noise-isolating, hi-fidelity in-ear monitors. With precision-matched drivers and a response curve that mimicked that of the human ear, plus eartips that fit deep into the ear to block out as much outside noise as possible, these earphones were a game changer and set the template for Etymotic going forward.
Today you can find the original ER-4 earphones' influence in many Etymotic products, from the ER-4 microPros, which are most closely inspired by the originals, to the current flagship ER-4 earphones which come in Studio Reference and Extended Response versions (more on those later.) And today, though all ER-4 models are made in the US, Etymotic has also expanded to bring their technology to more budget-conscious listeners with earphones made overseas like the MC and HF lines.
At their headquarters, Etymotic engineers develop and test products extensively. During my walkthrough, I saw engineers precision matching pairs of earphones, an anechoic chamber and its polar opposite — a reverberation room, plus a few KEMAR binaural dummies around the office (or was it one dummy following me around?) Needless to say, it's a heady place filled with smart people (and yes at least one dummy) who gave me the inside scoop on Etymotic's philosophy.
Engineering First
Walking through the offices at Etymotic, seeing employees run various earphones and other devices through testing equipment, peeking inside audiologist booths, anechoic chambers and reverberation rooms, it was clear that the company puts research and technology first. Speaking with Dave Friesema, Lead Product Engineer, Consumer Products Division, on Etymotic's process for developing new products only solidified this. New products begin as a conceptual design. Mechanical prototyping can be done in house with a 4-axis CNC mill or using stereolithography (SLA) machines. These parts can often be used for acoustic testing, which usually starts with a desktop ear simulator or a KEMAR mannequin.
"It's a long development process to get it to the point where we're happy with the final product," Friesema said. "By that time, we've spent a lot of time testing, listening and tweaking and we're ready to put it into production and hand it off to Rick."
Rick Carlson is Etymotic's Supervisor of Customer Service and Product Training, meaning he has to know their products inside and out to better inform customers and sales reps. His latest mission has been digesting info on the new ER3 earphones to educate others.
The concept for the ER3s, which sit just under the flagship ER4s, was to fill out Etymotic's product ecosystem and offer more choice to consumers.
"[With the ER4] we have a user-changeable cable, we upgraded the cosmetics and I wanted to bring a lot of those features down to something that was a little bit more affordable," Friesema said. "We wanted something that kind of straddled the difference between the HF and the ER4 but had closer materials selection to the 4."
Following extensive testing and development, the ER3 earphones found their place in Etymotic's line and were ready for release.
The Single Driver
Since Etymotic Research began in 1983, the company has exclusively produced earphones with single drivers. Although the industry has embraced multi-driver systems in their in-ear designs, Etymotic has stayed true to their single-driver philosophy, even as they've created new earphone models.
"People have become very conditioned to [thinking multi-driver earphones] are better, but why?" Friesema said.
He explained that there is a difference between loudspeakers/monitors used and insert earphones. Loudspeakers often have to drive a large acoustic space. Insert earphones that seal in the ear canal have a much smaller acoustic space to deal with and it's possible to get a very accurate response from a single driver.
"We would maybe consider doing [a multi-driver earphone] if we felt it would be needed and it was worth the cost," Frisema said. "Not financial costs, the sonic costs involved."
Those sonic costs include phasing issues that must be accounted for with multiple drivers, and potentially losing the response curve that so tightly follows that of the human ear, which has become a hallmark of Etymotic products.
The Isolation Factor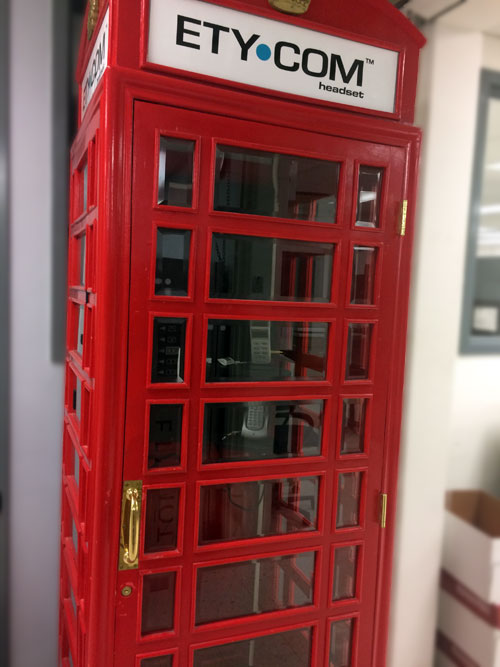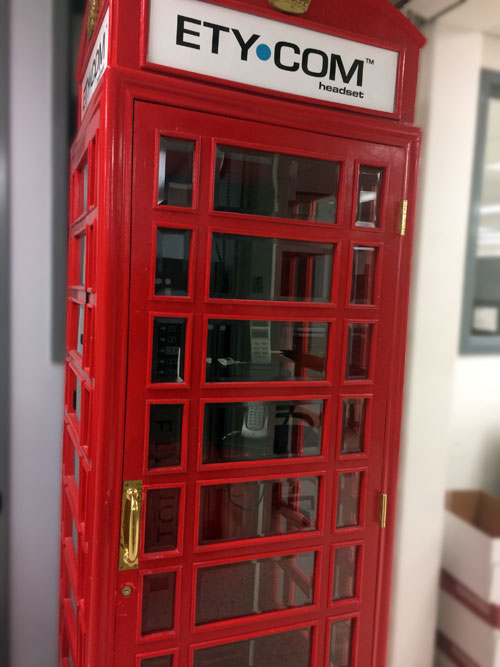 Another quality Etymotic earphones are known for is their noise isolation attributes, Carlson said.
"In the old days we could tell you what your earphones would block out in terms of noise, but they were an entertainment product; they weren't a hearing protection product so it didn't have a noise reduction rating like you'd find on a pair of earplugs," Carlson said. "But now we actually make earphones that are designated as safety earphones that do carry a noise reduction rating, but use the same eartips that we use on every earphone that we make."
That means that every pair of Etymotic earphones provide noticeable noise reduction through passive isolation, and you'll notice the sounds of fellow commuters or dogs barking in your neighborhood shrink away as you insert a pair of Etymotic earbuds. Carlson said the triple-flange eartips, when inserted properly can reduce noise by up to -35 dB and the foam ear tips, when rolled up and inserted into the ear, can reduce noise even more.
"I always say nobody really wears foam earplugs the way that they should. Like a pair of foam earplugs that you buy at the hardware store, if you really roll those things down and get them in you should just see the back corner coming out of your ear to get the maximum reduction out of it," Carlson explained. "The problem is people don't because then you can't hear anything, so people back them out of their ears and they don't put them in as deep."
Your clue that the foam eartips are properly inserted is a "sealing" feeling as they expand in your ear. Just be aware of your surroundings when that happens!
Studio Reference or Extended Response?
Etymotic's top earphones, like the ER4s and new ER3s, come in two varieties: SR (Studio Reference) and XR (Extended Response). SR earphones represent the pinnacle of accuracy for Etymotic, with a frequency response curve that follows, as closely as possible, that of the human ear. XR earphones have the same response curve as the SR, except for in the low end, where they have a slight boost. It really is just a subtle low-end boost, which gives the impression of a slightly "warmer" sound.
One of the questions Carlson most often fields from customers is which type of earphone is best for them: XR or SR? Of course, the answer is purely subjective and based on what you plan on using your earphones for.
"If I'm jumping around a lot of different genres of music I'd probably prefer an SR but I don't, I listen to rock pretty much exclusively," Carlson said.
"Some people think it sounds too warm other people will think it's great. People like what they like and as long as they're choosing between one of ours we're happy," Friesema said.
Whichever configuration a listener chooses, or for that matter, whichever Etymotic product they choose, they can rest assured they're getting a meticulously engineered and tested product designed to protect and stay true to their ears.