"Guitar-slinging superhero." That's how the venerable Nashville venue Acme Feed & Seed describes singer-songwriter Paul Childers – although you wouldn't guess it from listening to Childers' self-released 2017 debut, Naked Poetry.
Stacked with soulful R&B influences and horn-fueled arrangements, the album serves its hot guitar licks — like the solo on "My Love of The Rain" — as a seasoning on the side. The main dish, then, is Childers' velvety vocals, on romantic ballads like "Why Don't You Stay" and "Perfect Man" – and foot-tapping, roll-the-credits-now anthems like "Music Pulls You Through" and "No One Goes Dancing Anymore." While the strings-drenched, straight-ahead pop-rock of "Disclosure" and dreamlike, gently propulsive "Strangers" deliver a hint of the angst you might expect from a 23-year-old artist, Naked Poetry is overwhelmingly a way more mature album than it has any right to be. That might be because Childers is keeping a tight lid on his fretboard acrobatics. But every superhero needs a civilian identity, right?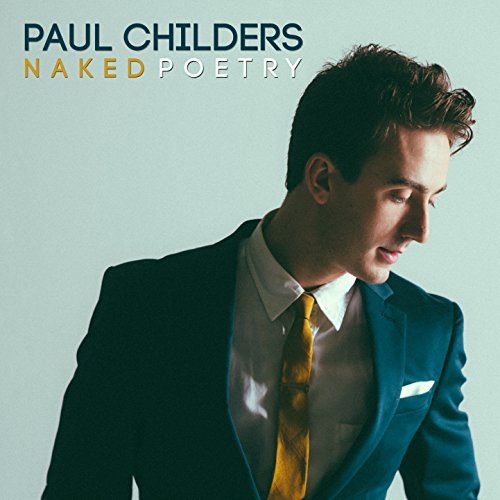 "I'm a songwriter and a singer as much as I am a guitar player, and I wanted to express that," says Childers of the album's aesthetic. "I grew up with Stevie Ray Vaughan, and Hendrix, and B.B. King — blues heroes, essentially. I wasn't sure that anyone needed another blues album. And I'd been influenced so much by people like D'Angelo, and Miles Davis, and Dave Matthews, and Sting, and Seal, that I thought, I'd much rather create an album that you could drive to, cook to, clean to, fall in love with — rather than an onslaught of playing."
But the live show is more guitar-driven, isn't it? "Yes. Hell, yes," enthuses Childers. "Live, when you're in the moment, and you can have a couple drinks, and I can make you forget about the world — that's the time you want to be smashed in the face with musicality."
Paul Childers' Live Rig
The tools of the trade for effective face-smashing include Childers' trusty '59 Stratocaster (with Dean Markley strings) and a Fender Blues Deluxe combo amp that's been on the road with him for years. "You can never go wrong with a Fender tweed amp, in my opinion. As long as it's got some Fender tubes and some Celestion speakers, you're probably going to be fine."
Childers prefers to keep his pedalboard simple: "I use a GoGo tuner into a Katana clean boost that I set to 4, every time. On 5 it starts to break up a little too much before it hits the Tube Screamer, so it's on 4, into the TS-808. I have a Vox ToneLab multieffects pedal, but it's generally on bypass all the time. The only time I really use it is if we break into something we don't normally play, where it would be great to have a shimmery delay or a Filtron or something, just in case. Otherwise, it just sits there and looks fancy."
This is the rig you'll hear on most of Paul Childers Live at Acme. Recorded in one night in late 2017 at Acme Feed & Seed, the live album is the first release from the Nashville club's new in-house label, Acmeville Records. The first track is a live rendition of "Music Pulls You Through" featuring Childers on acoustic guitar. "I like to start the show with acoustic. Once I'm on electric guitar, you can't pry it out of my hands…so I like to start with acoustic. I use the Taylor 812e, which I love."
"How It's Supposed to Sound"
Just as important as the instrument itself, Childers explains, is the gear you use to project its distinctive sound to the entire audience. "I love playing Taylor guitars. But why would you buy a $5,000 guitar, just for it to sound like garbage through a PA that can't handle it; that can't make you feel what that guitar feels like when it's not plugged in? You spend all this time practicing in your bedroom, so you know how it's supposed to sound. It's got to be as true as possible. If you can make people feel like you're listening to an acoustic guitar right in front of you, that's always the goal."
It's this lofty goal that led Childers to the latest addition to his rig – the Bose S1 Pro. The smallest member of Bose's family of portable PA systems, the S1 Pro is a 15-pound speaker that puts out a surprisingly big sound. Childers finds himself using the S1 Pro as a floor monitor for band shows, and as a personal PA for solo guitar-and-vocal gigs – like a more compact version of the Bose L1 systems that so many singer-songwriters use live.
"It's a lot like the Bose L1," Childers says of the S1 Pro. "I can put a microphone almost directly in front of it, since Bose has figured out a way to avoid those feedback issues. So you can keep the S1 Pro in its performance mode, when it's tilted back and upright, behind you as your monitor and your PA that the audience is going to hear. Being able to keep a PA speaker behind me is just revolutionary for me, because now I can experience it like the audience does. For me, as a singer, I'm always nervous about what the crowd's hearing…you always wonder, the whole show, what it sounds like out there. And now I'm hearing what they're hearing at the same time."
Taking advantage of this perfect day in Nashville. Thank you, Bose Professional for letting me play anywhere with the S1 PRO!

Posted by Paul Childers on Monday, February 19, 2018
Unlike the larger Bose L1 systems, the Bose S1 can run on battery power, thanks to the optional Bose S1 Pro battery that powers the speaker for 6 hours, no power outlet necessary. "It's actually kind of mystifying, if you look at the S1 Pro," says Childers. "You're like, 'That thing is not plugged in right now. And it's so powerful and the bass is so bumpin'…how does this work? It doesn't make any sense!'"
And while a Bose L1 column PA system would be overkill for bedroom rockers, Childers explains, the S1 Pro makes a practical practice amp: "I find it sits right at my desk, and I'm plugging in and playing a lot more often than I normally have been, because the reverb that's built in is fantastic, and it can sit anywhere. So I have this great little practice amp, as well as a floor monitor anytime I need it…It's pretty easy."
Getting "Naked" and Breaking Rules
The title track from Paul Childers' Naked Poetry sits at the album's midpoint and clocks in at just 1:52 long. "It wasn't really a conscious choice to make it short," Childers says of this hors d'oeuvres of a song. "We were just messing around on a pad with the beat and the Mellotron flutes playing an offbeat thing, and it just happened. The lyrics came immediately. I didn't fight it. And I just felt like that's the end of it. I had nothing more to say…and I kind of wanted to make it a song you replay: 'Whoa, where did that go? I need to hear that again!' I really do not care about standard song structure; there are no rules in my book."
Nonchalant as he sounds about his writing process, Childers says that the album's title conveys a double meaning that's quite deliberate: "I hadn't named the album yet, and I was stuck. I didn't know what to call the collection of songs. It was an arc – a story between me and a girl, essentially – and it didn't have its title. When you think about physical love, you can name it a lot of different things, so I thought 'naked poetry' was nice…
"But then it struck me: I'm making an album independently. We put that album out through PledgeMusic, and crowdsourced it, and it was a massive success. And I got to write all the songs, and I got to write all the arrangements, and be in control. When you get to create your story without anyone inhibiting it, there's a stark nakedness to that as well.
"When that thought occurred, I thought, that's what it's going to be called, Naked Poetry. There's a visceral aspect, and a cerebral nature to it. In the end, it named the album, and it named the era, for me. That'll always be the 'naked poetry' era."
Find Paul Childers on Facebook
Follow Paul Childers on Twitter
Listen now at PaulChildersMusic.com