With Summer NAMM 2017 drawing closer than ever — the show runs this Thursday through Saturday — we've been hearing about more and more awesome new gear being released. While many of these recent product launches are already out and available at zZounds, we're excited to get out and see them in person at the show!
We've compiled this list of new Summer NAMM gear in our exclusive Summer NAMM preview. Check it out for the roundup on all the latest gear, plus a few insider speculations on what we may or may not see at the show.
And don't forget to watch out on the zZounds Blog, as well as on our Instagram feed, starting this Thursday, July 14, for coverage straight from the show floor!
---
Boss
Boss has already announced a few intriguing products along with Roland as part of its Future Redefined event. We're looking forward to seeing those, but are still curious what else the pedal veterans may be saving for the show floor.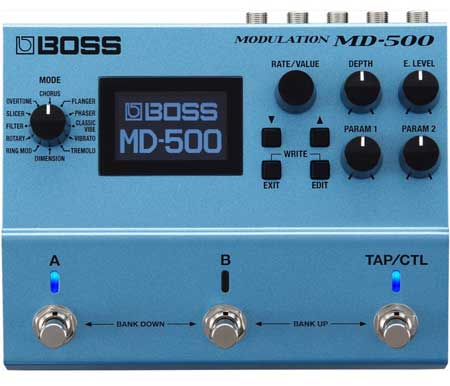 RV-500 and MOD-500
These pedals expand the 500 series to three, joining the DD-500 Delay, which has become a player favorite since its 2015 release. Both the RV-500 Reverb and MD-500 Modulation 500-series pedals were wished for by many players and soon, they will get the chance to craft and tinker with their own wild ambient and phased-out tones.
Katana Mini
Boss's Katana family of amps has earned many followers for providing authentic tube tones in solid-state amps at bedroom volumes. While 50 watts was once as small as Katana users could go, the 7-watt Katana Mini puts that same technology in a compact, battery-powered amp.
RUMOR: New Waza?
Ever since the first Waza pedals were released a couple of years ago, pedal enthusiasts seem to look toward each NAMM show and wonder what might be next in the Japan-made Waza series. This year is no exception, and among others, forum posters seem to really want to see a Slow Gear reissue, and a Waza edition of the SD-1. We'll have to wait and see.
---
Ernie Ball Music Man

40th Anniversary Volume Pedal
Hard to believe it, but this industry standard has been around for 40 years now! Ernie Ball is giving the anniversary treatment to its most iconic pedal with a special ruby red finish and limited-edition graphics, plus an improved Kevlar cord for enhanced sweep and durability.
---
Fender
RUMOR: New Ebony and Pau Ferro Models
With Fender making the announcement that they would be moving away from rosewood this year due to CITES regulations on all species of the wood, guitarists have been eager to see the new models featuring pau ferro and ebony. We'll have our eyes peeled for new models at the show!
---
Gibson
RUMOR: 2018  Model Lineup?
Each year, Gibson releases a fresh lineup of guitars and basses, often sporting new finishes, features and models. And each year, right around this time, guitarists start to speculate on what they might see from the upcoming year's roster. With new Custom Shop models already released, what will we see from the Standard lines? In 2017, Gibson forayed into lower-cost options like the Firebird Zero, SG Fusion and others. Will they expand that range?
---
KHDK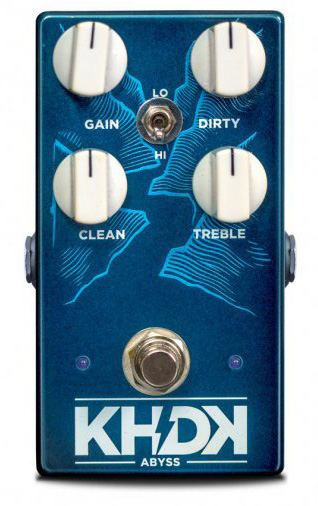 Abyss Bass Overdrive Pedal
Looks like Kirk Hammett, David Karon and Co. have decided to throw one out for the bassists out there. The Abyss is the first bass-focused pedal from the newly formed brand. This overdrive features nuanced blend controls so you can dial in your ideal mix of clean and dirty tones, plus a LO/HI switch meant to take you from rhythm to soloing tones.
---
Paul Reed Smith
RUMOR: Anything with John Mayer
The modern-day blues man's partnership with PRS has drawn a lot of attention for its signature model output, from the Super Eagle guitar to the J-MOD amp. There hasn't been too much noise lately, but we are still wondering what was up with that Stratocaster-esque PRS John was playing back in April…
---
Roland
SE-02 Analog Synthesizer
Roland's surprise partnership with Studio Electronics got synth heads everywhere excited and for good reason — the SE-02 looks to be an incredible synthesizer. And considering the small Boutique series form factor, we expect a lot of synth players will find room for this monophonic, three-oscillator synth.
RUMOR: More SE Synths?
Not a moment before the SE-02 started cooling off from being in the oven did synth heads start speculating on what Studio Electronics and Roland would release next. For now, we'll have to wait and see.
---
TC Electronic
Hall of Fame 2, Flashback 2, Pipeline Tap Tremolo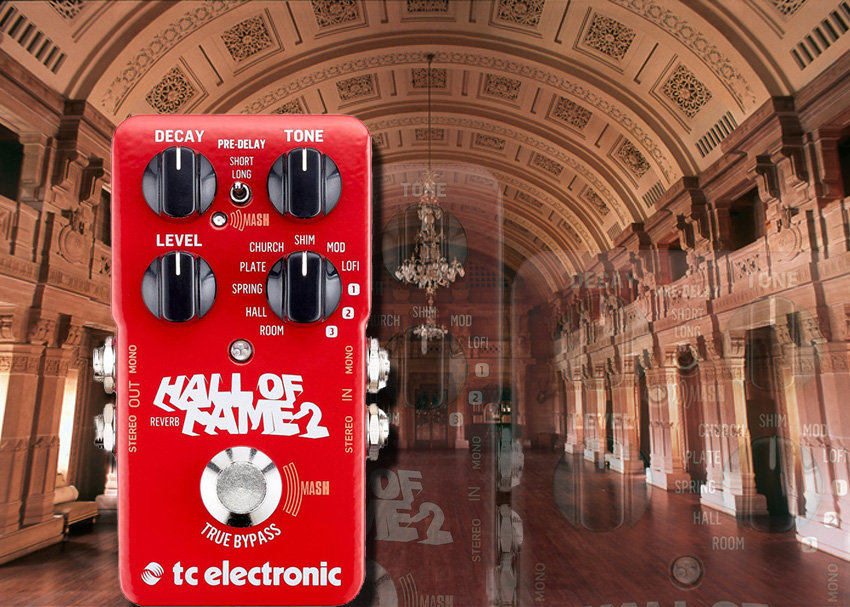 The big news from TC is their new MASH technology. Featured in their recently updated Hall of Fame 2 and Flashback 2 pedals, MASH adds expression control to a pedal's footswitch, letting players put a delay into self-oscillation, or add shimmering harmonics just by adding a bit of pressure.

Also released in the run-up to Summer NAMM was the Pipeline Tap Tremolo. As TC Electronic's first foray into a Toneprint-enabled tremolo pedal, it doesn't disappoint, offering players tap tempo (duh) plus control over waveform, speed, depth and just about every beat subdivision imaginable,
Mini Mimiq, Hypergravity and Sub 'N' Up
Also recently announced were mini-format versions of TC Electronic's Mimiq Doubler, Hypergravity compressor and Sub 'N' Up octave pedal — great news for those looking to add versatility to their board on a budget and without taking up too much space!
M100
TC is heading back to its roots on this one — the company built its name, at least in part, around studio-quality reverb effects. The M100 puts 16 effects into a single unit, with stereo I/O plus a footswitch input if you want to control it live.
RUMOR: More with MASH?
It's hard to imagine TC Electronic putting out much more new stuff at Summer NAMM after releasing so much in the past two months, but hey, it's possible right? There's been nothing teased yet, but we'd be interested to see if MASH makes it into future updates of some of the company's overdrive, chorus or looper pedals.

Mason