Most of us guitar enthusiasts here at zZounds HQ are purists when it comes to amps and pedals. We have our go-to tube amps and distortion pedals and would be hard-pressed to want to replace them with anything.
Then, we got a shipment of BIAS gear from Positive Grid. For this edition of Perfect Pairings, we thought we'd put the BIAS Head Preamp Processor and BIAS Distortion pedal to the test and see just how accurate their modeling capabilities really are. We were pleasantly surprised.
Learn More About Using Positive Grid Bias in the Studio

Three members of our team brought in their favorite amps to be sampled and matched by the BIAS Head Preamp. Our videographer, Pat, brought in his 1963 Silvertone 1482 combo, Social Media Coordinator, Corbin, brought in his 1978 Marshall JMP Super Lead and Guitar Merchandiser, Sergio, brought in his 1984 Marshall JCM 800.
We'd like to think all of these are pretty unique-sounding vintage amplifiers and would be fairly hard to replicate, but the Positive Grid technology did a great job of recreating the nuances of each tone. Check out our video to see just how close each sound is.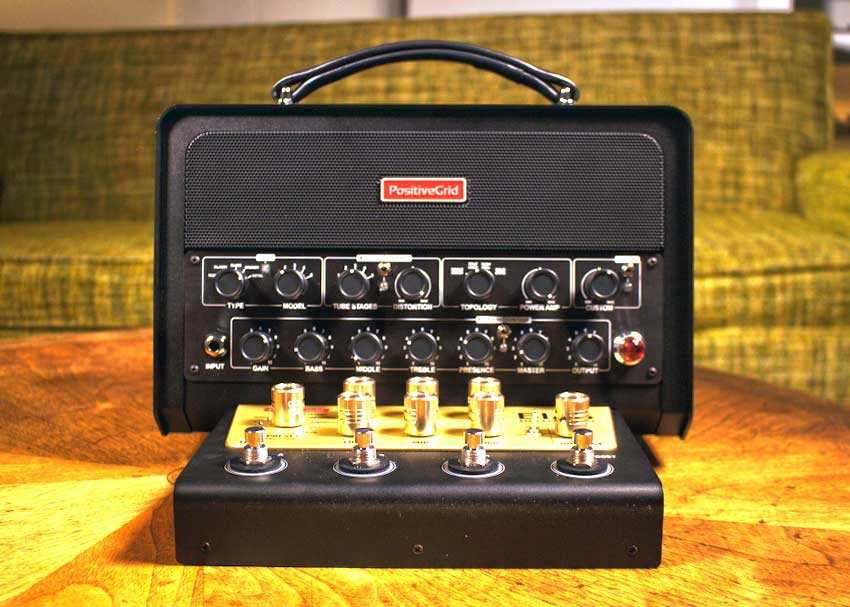 We then set our sights on the BIAS Distortion, modeling three of our favorite dirt pedals floating around the office, the MXR Distortion +, Walrus Audio Plainsman and KHDK Scuzz Box. Again, Positive Grid's modeling technology was very successful in replicating each tone. We're still purists at heart and probably won't be trading in our vintage tube amps for computers any time soon, but these pieces of Positive Grid gear definitely offer up a killer option for storing and accessing all your favorite amps and pedals in one place.