The Fishman AFX line was originally founded on preserving acoustic tone while offering a host of effects and utility to the players using them. Even today, they still carry a cult-like following among players looking to build out a pedalboard with limited options in the acoustic space.
Now, Fishman is bringing back their line of AFX pedals in a more compact, board-friendly enclosure with the AFX Mini line. Each of the AFX Mini pedals offers potent, high-fidelity effects and utility options for the modern player within mini-sized enclosures. So whether you're a singer songwriter playing coffee houses on the weekend, or a session musician getting ready for their next gig, the Fishman AFX Mini pedals have a place in your rig.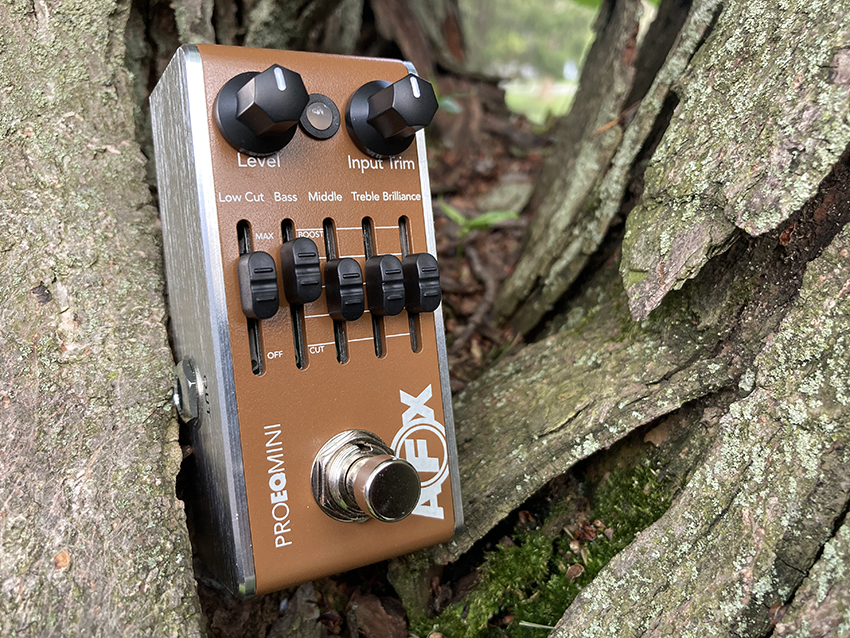 Pro EQ Mini Preamplifier and EQ Pedal
Fishman's popular Platinum Series of preamps paved the way for the Pro EQ Mini. With a preamplifier and equalization voiced specifically for acoustic instruments, the Pro EQ Mini works instantly with any high-impedance acoustic pickup signal. Available controllable bands include Low Cut, Bass, Middle, Treble, and Brilliance. Dual path routing is available as well as true bypass or buffered bypass options on the rear of the unit.
The Pro EQ Mini excels in situations where you'll be going direct in live or in-studio. Any frequencies lost when relying solely on an acoustic pickup can be brought back to life with a quick tweak of an EQ band on the Pro EQ Mini.
---
Learn what to look for in an acoustic amp and get the best tone possible on stage! | Read »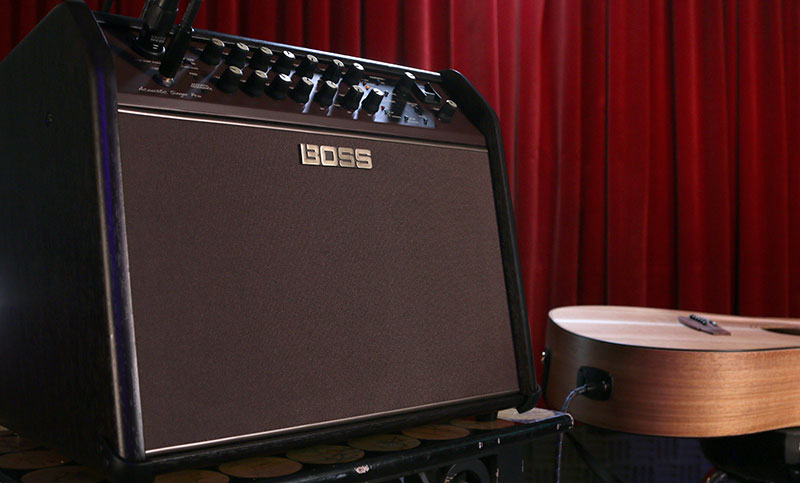 ---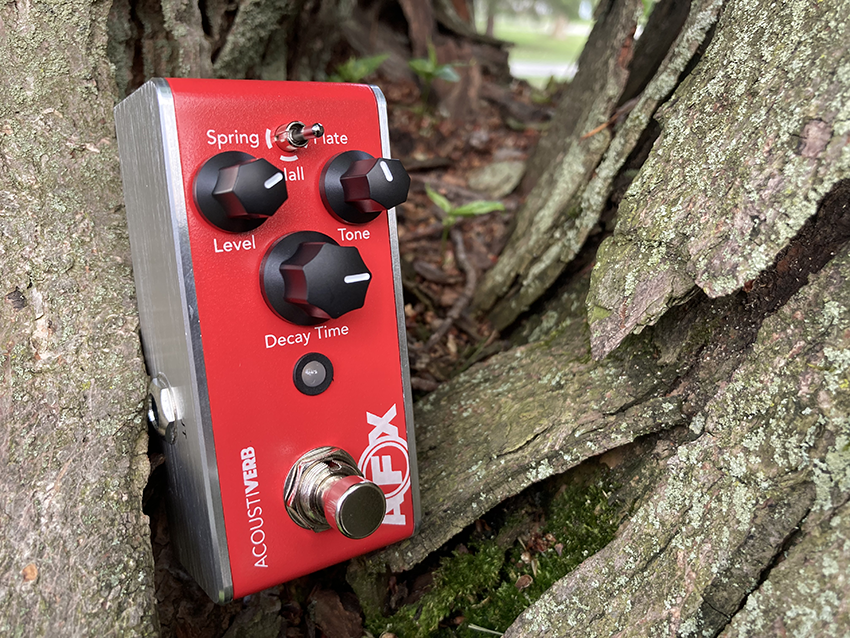 AcoustiVerb Reverb Pedal
What's better than hearing tasteful reverb on an acoustic guitar? The Fishman AFX AcoustiVerb offers three distinct reverb voicings: Hall, Plate, and Spring. Each has a Reverb Time control for amazing versatility.
The AcoustiVerb also features a tone control that only affects the reverb effect, not your direct acoustic instrument tone. This allows for bright, open room tones all the way to dark, deep pits, making the pedal a truly versatile and useful studio tool.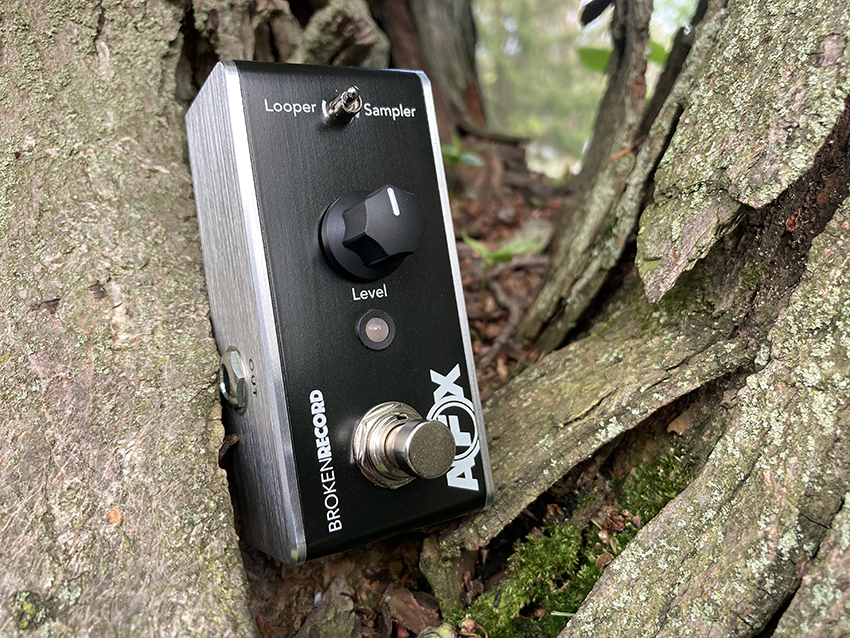 Broken Record Looper and Sampler Pedal
For solo artists or singer songwriters, looping has become a great way to bolster your sound without adding more members. The Fishman AFX Broken Record is an incredibly simple looper and sampler pedal that offers up to 6 minutes of 24-bit, 44.1kHz audio loop recording time as well as the ability to drag and drop WAV files for sampling via USB connection. Just like the other AFX pedals, the Broken Record offers true bypass or buffered bypass options.
After a set is done, or if the power cuts out, don't worry! The Broken Record retains what you've recorded, so your backing tracks will be available as soon as you plug back in. With only one button and one knob, the Broken Record is one of the most intuitive, yet simple pedals on the market.
---
Learn how to make your song's chorus stand out with well-layered tonal depth only an acoustic guitar can provide | Read »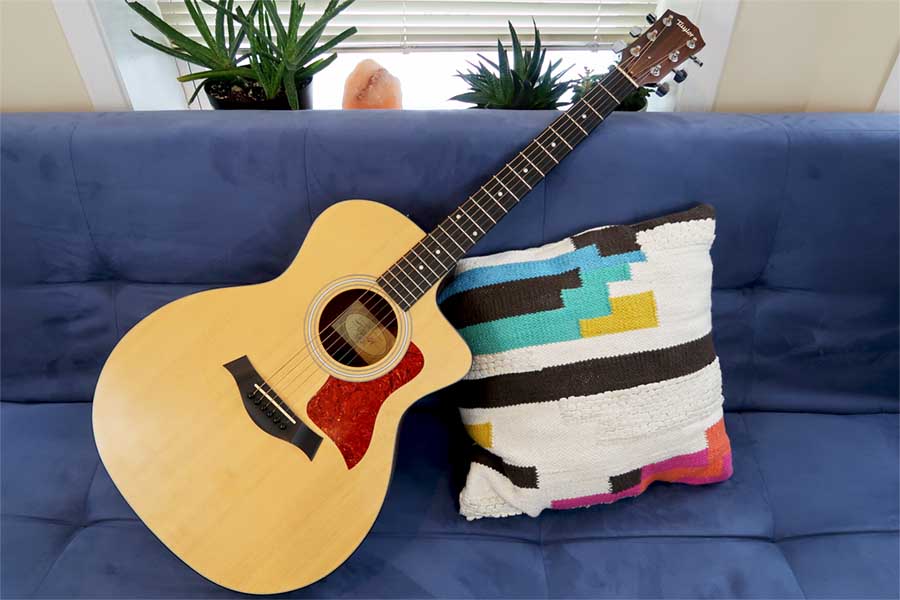 ---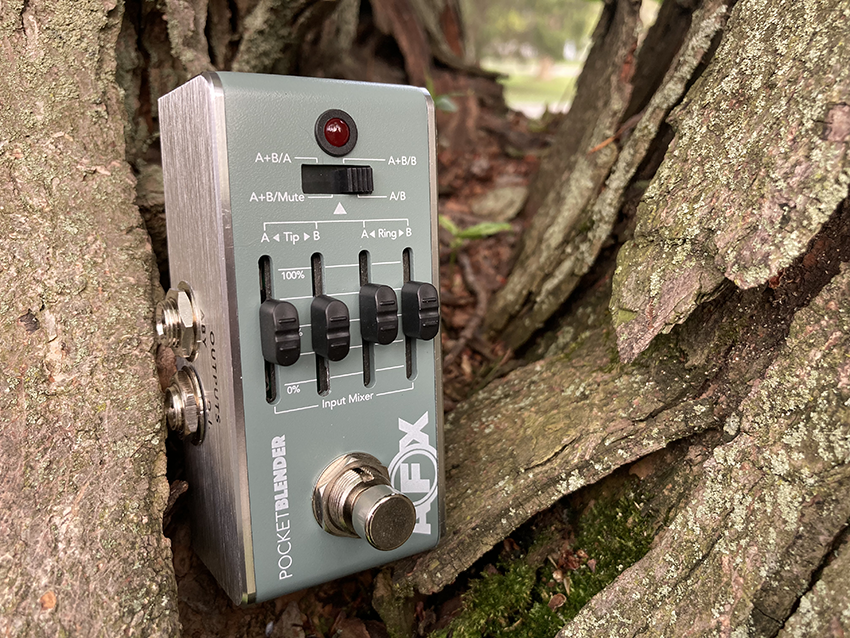 Pocket Blender A/B/Y Plus D.I. Direct Input Pedal
Maybe it's not as sexy as some other effects, but the AFX Pocket Blender will become your rig's secret weapon as soon as it's out of the box. From A/B/Y routing, to a DI with ground lift, and even a clean boost function, the Pocket Blender is the ultimate acoustic instrument utility pedal. Built on the classic Pocket Blender functionality, the AFX Pocket Blender offers a much smaller footprint, ideal for throwing in the front pocket of your gig bag. The Pocket Blender offers an input mixer so you're not only routing your entire rig through one pedal, but also mixing a live rig with dual path routing. Truly a workhorse, rig-supporting stompbox.
Throughout their history, Fishman has supplied acoustic instruments with the ability to have their true tones showcased from excellent preamplifiers and pickups. Now, with their AFX line, acoustic players can bolster their rigs just like electric artists. Fishman AFX pedals not only offer a compact footprint, but sound great, offer unmatched utility at their price point, and bring a modern workflow to acoustic players' rigs.