Congratulations, you just bought a brand-spanking new acoustic-electric guitar! You've got a gig lined up and can't wait to show off the amazing tone of this new axe. So you plug in your acoustic to your amplifier and…bleh. Awful, thin, nasally tone emanates from the speaker of your electric amp.
A common misconception is that your acoustic guitar will sound great through any amplifier. In fact, it will truly only sound its best through an amplifier that doesn't color the sound, add tonal artifacts or cut off the natural EQ of an acoustic. This is where the acoustic amplifier comes in. If you truly want your acoustic guitar to shine in a live environment, investing in an acoustic amplifier is crucial.

Early Amplifiers, Tonal Color, and Tubes
Starting in the 1920s, manufacturers began including magnetic pickups in their guitar designs. These early electric guitars often featured a "jazz box" style body, and the hope was that amplifying this magnetic signal would replicate the pristine sound of the guitar's acoustic tone, but at a greater volume.
This theory of an "exact copy tone" was quickly proven false. Instead, a midrange heavy tone was produced. Musicians began using tube amplifiers with solid body guitars of the 1950s, like the Fender Telecaster and Gibson Les Paul. An exciting new era of music ensued.
This all stemmed from the harmonic coloring provided by vacuum tubes of the day. Traditional guitar amps provide great tone for electric guitars, adding body and coloring the thin nature of the electric guitar's acoustic tone with warm and even overdriven characteristics when passed through a speaker. But while this was a boon for the electric guitar, it worked against acoustic guitars when attempting to replicate that natural, raw acoustic tone. A solution in the form of a true, acoustic amplifier was needed.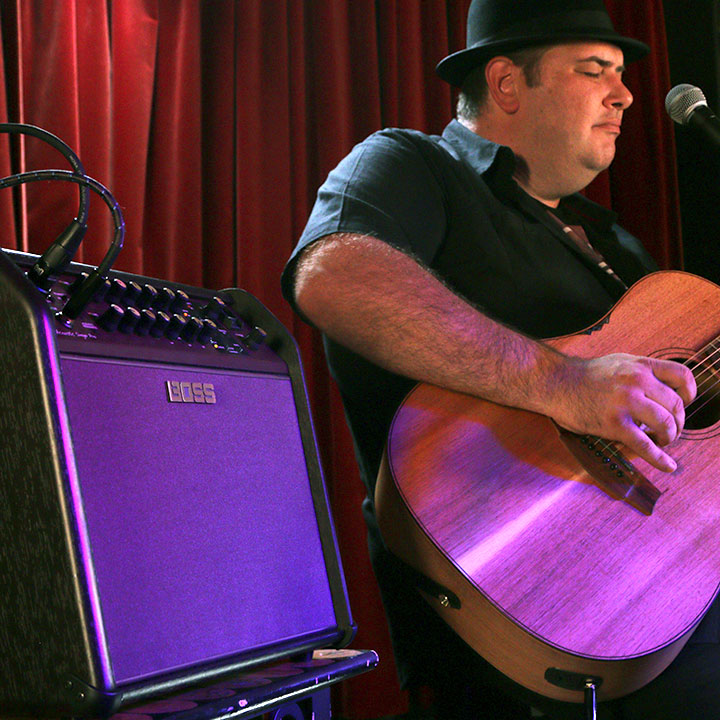 Finding Your True Voice
Many guitarists that come from the electric world have tried plugging an acoustic-electric guitar into a traditional guitar amplifier. This little experiment quickly shows how thin, boxy, and nasally your acoustic sounds through an electric amp. It also increases the likelihood of feedback. That's because traditional electric guitar amplifiers are meant for just that: electric guitar. Acoustic amplifiers are closer in design to a PA system than an electric guitar amp.
"Acoustic guitars, like most instruments, benefit from full-frequency reproduction and distortion-free sound," said Shane Nicholas, Fender's Director of Product Development – Amplifiers in Fender's article on "Why You Might Need An Acoustic Amp."

The goal of acoustic amplification is replicating the beautiful, full tone of the acoustic instrument, never coloring the sound. A truer, full-frequency tone comes through the acoustic amplifier that sounds as close as possible to you simply playing the guitar acoustically.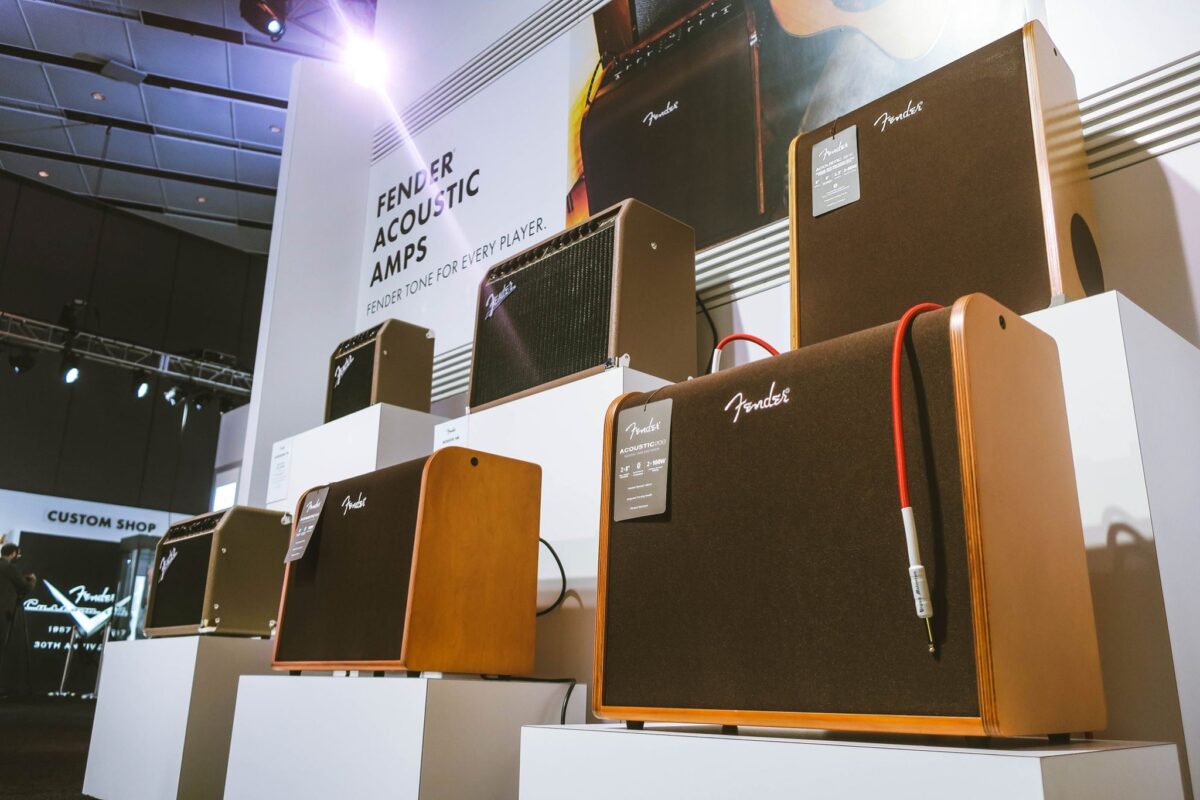 Modern Problems Require Modern Solutions
In today's world, musicians are required to be quite self-reliant, from putting out their own music without label help, putting together a "grass-roots" tour, and providing their own PA at gigs. Singer-songwriters especially rely solely on themselves because they're the entire band in one person. Modern acoustic amplifiers are designed around key features that solve multiple performance needs.
Many acoustic amplifiers from companies like Roland and Fender feature a custom-tailored EQ that takes the "boxiness" out. Anti-feedback systems in modern acoustic amps control phase and add filters to counter feedback with the press of a button.

These amps also features special acoustic-tailored effects that highlight the beauty of acoustic guitar tone, rather than overshadow it. This includes pre-delay, diffusion, reverb and chorus effects that broaden your acoustic stereo image.

And finally, many modern acoustic amplifiers feature microphone inputs. Much like a PA speaker, acoustic amplifiers feature a flat frequency that's ideal for vocals. Many acoustic amps feature standard XLR inputs, so you can bring one amp to the gig and get by just fine. This is especially useful for busking musicians that have limited power outlets or space when performing live.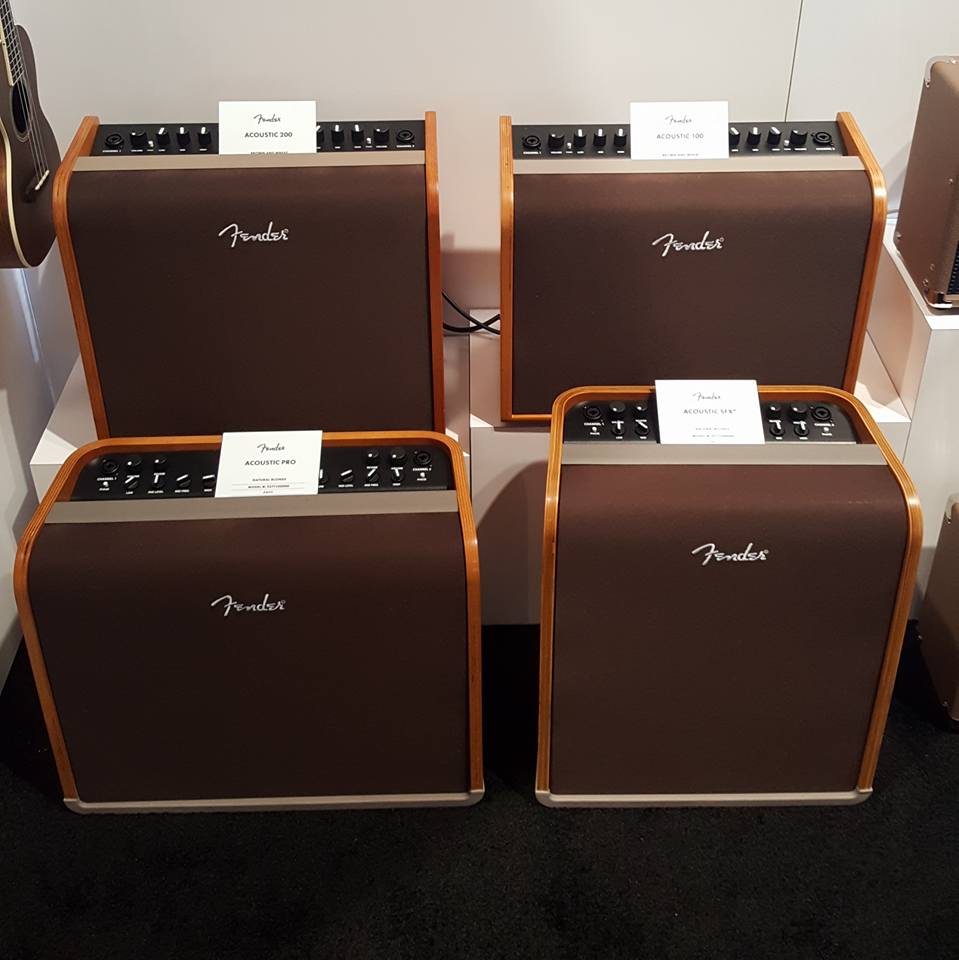 So instead of asking if you truly need an acoustic amplifier, ask "do I really want my acoustic guitar to sound as good as possible?" Because if you answer "yes," you definitely need a proper acoustic amplifier.