Boutique microphone maker Lauten Audio had a hit on their hands with their original "Series Black" family of mics. Embraced by artists seeking versatile workhorse condensers at more modest prices than Lauten's flagship Atlantis and Eden models, the LA-120 small-diaphragm condenser, LA-220 large-diaphragm FET condenser, and LA-320 large-diaphragm tube condenser have all earned excellent reviews over the years. Now, Lauten Audio Series Black V2 microphones are poised to deliver even more bang for your buck.
---
The Lauten Audio LA-220 occupies the "Goldilocks zone" between budget and boutique. Learn more about it in this review post! | Read »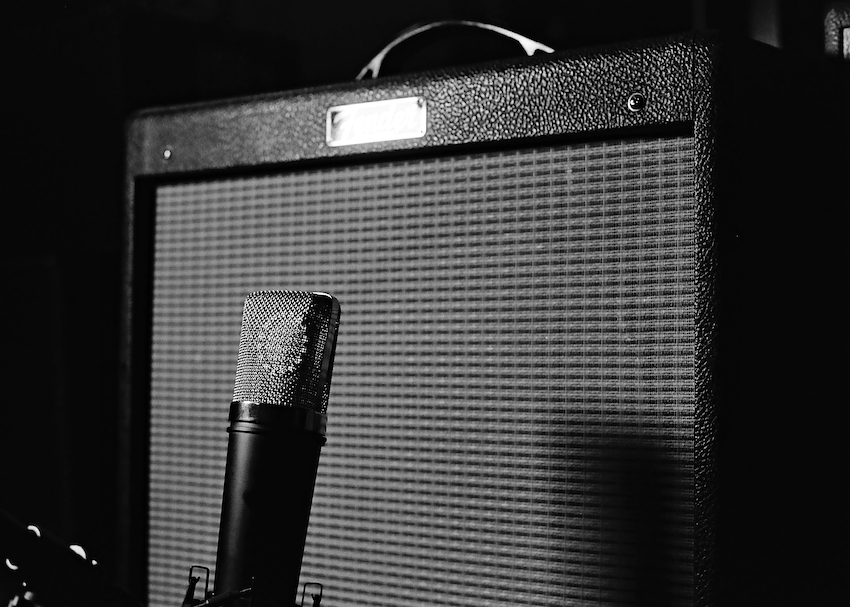 ---
In fall 2022, Lauten Audio announced new V2 versions of their LA-120, LA-220, and LA-320, touting an upgraded look, new shock mounts, and new packaging. At launch time, Lauten didn't mention any specific updates to the sound of the Series Black V2 mics. But Lauten Audio president Trent Thompson gave zZounds the lowdown: "We quietly tweaked the capsules in the 220 and 320 and changed the tube. We didn't think it was going to be as big of a deal as it turned out to be, but people are hearing it, and the feedback is that it is a pretty noticeable upgrade from the originals."
So, why did Lauten keep these sonic upgrades under wraps? "Sometimes, when you change a good thing, the sentiment towards it is, 'Oh, the old ones are better,' and so we decided to just keep it quiet. But then people started saying, 'Whoa, there is a noticeable difference here!', particularly with the LA-220 and the LA-320," says Thompson.
What exactly did Lauten tweak to make their hit mics even better? Read on for a closer look at what's new, inside and out, with Lauten Audio Series Black V2 microphones.
"Let's give these microphones the aesthetic that the sound demands"
After such positive feedback on the original LA-120, LA-220, and LA-320, what prompted Lauten Audio to create V2 versions? An aesthetic upgrade was warranted, says Thompson: "With the Series Black mics, we said, 'These mics sound incredible; they've been used on Grammy award-winning records, but they don't look like they sound, and they should. Let's give these microphones the aesthetic that the sound demands.' So we made the decision to make them look as good as they sound, and along the way, we said, 'What else can we do?'"
Customer feedback was key to the upgrade process. "We talk directly to our customers a lot," stresses Thompson. "We read every single comment, every single survey, every email…we pay attention because our family of users has to come first, and no matter how good something is, it can always be better."
On the LA-220 microphone, responding to customer feedback led to an aesthetic change which resulted in a 'happy accident' sonic upgrade, explains Thompson: "One of the comments we saw was, 'I wish it felt more substantial.' So we upgraded the body material to improve that. When we did, the 220 went from sounding fantastic to having this extra punch and weight that it didn't have before, more akin to the original LA-320, which was not intentional. But microphone capsules are thinner than a human hair, and little things can make a really big difference."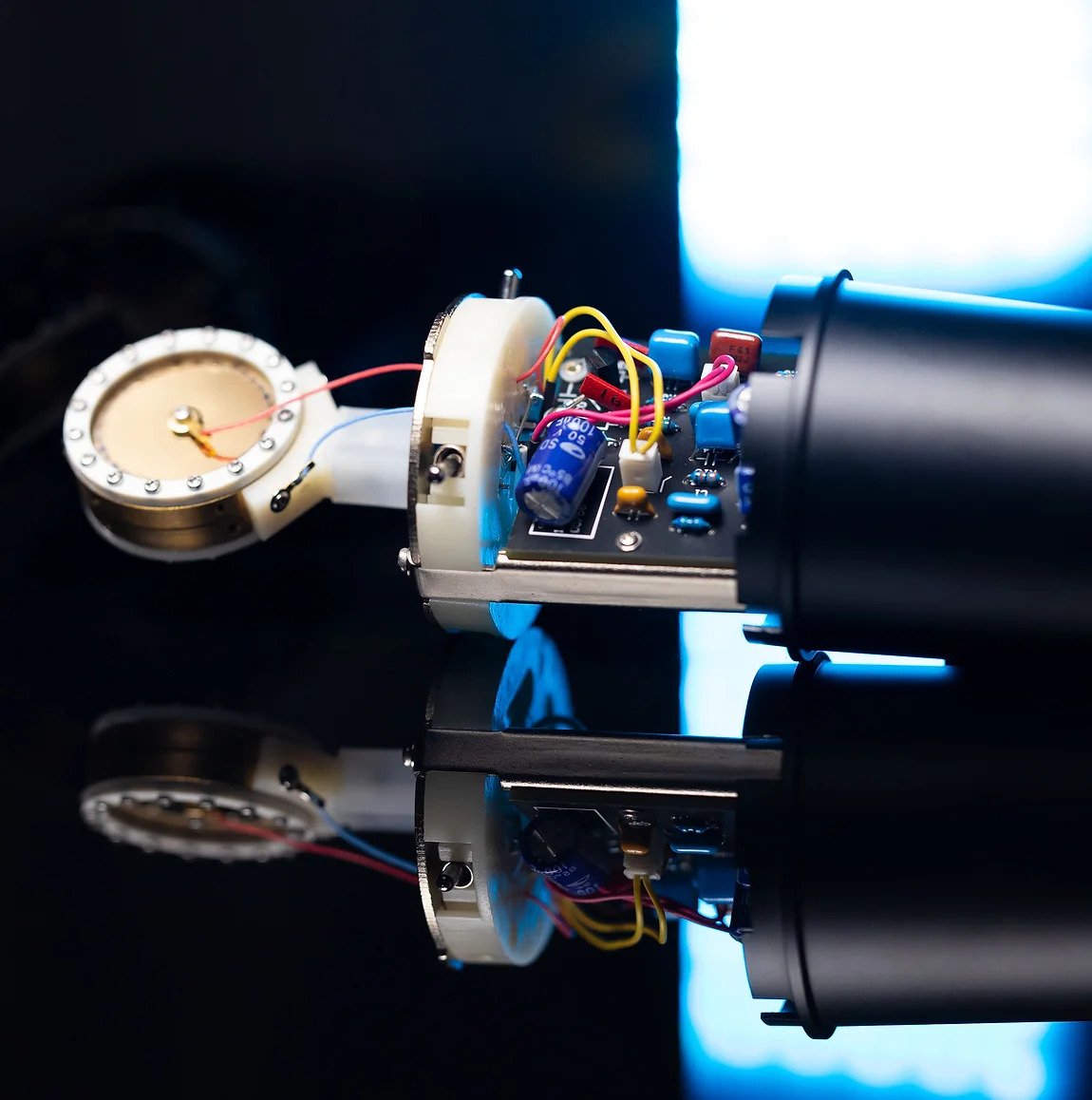 Capsule Tweaks: Improving Consistency, Addressing Sibilance
Improving the accuracy of the capsule tuning was also a goal for the LA-220 and LA-320 microphones, which share the same fixed-cardioid capsule.
"If somebody buys an LA-220 V2 now, and they buy another one in six months, the likelihood that they're going to have a close pair is now higher," says Thompson. "We're big on trying to keep microphones as musically consistent from one to the next as humanly possible without making them sound sterile. So we made some tweaks to improve that consistency, and one of the results was a slight smoothing in the sibilant frequencies of the microphone. What you wind up with is something that sounds a bit more full-bodied, and a hair smoother in the top end where you really want it… the feedback has been that it just makes the microphone sound more expensive."
The LA-320 V2's Redesigned Head and New Tube
Lauten also listened closely to customer feedback when it came to making improvements to their top-of-the-line Series Black mic. For the LA-320 tube condenser, says Thompson, "We frequently heard people say, 'It sounds so much more expensive than it is.' We have a user with a Sony C-800 at work and an LA-320 at home who told us, 'It's not the same mic, but I get the same quality out of these two microphones, and my 320 has won in blind shootouts on more than one occasion,' which is just wild to me."
Once again, aesthetic upgrades led to sonic improvements, says Thompson: "We decided to completely change the head basket design of the LA-320 as a nod to our flagship Eden microphone. That redesigned head, interestingly enough, seems to have opened up the top end so that the microphone sounds more open — not brighter, but more open. And then the same characteristics that changed on the LA-220 capsule also applied to the 320 as well, adding a light smoothing to those sibilant frequencies."
Lauten also made a change to the tube used to power the LA-320, swapping the Chinese-made Sino 12AX7 out for the Slovakia-made JJ Electronic ECC83.
"The tube in the V1 design had a modern edge to it that we liked because it jumped out in a mix," describes Thompson. "The new tube improves on that clarity and also gives you more of a sense of body as well — overall it just makes it sound a little bit bigger; a little bit more substantial. It still maintains all those lovable characteristics about the original microphone — it just sounds like a more expensive sibling to the original."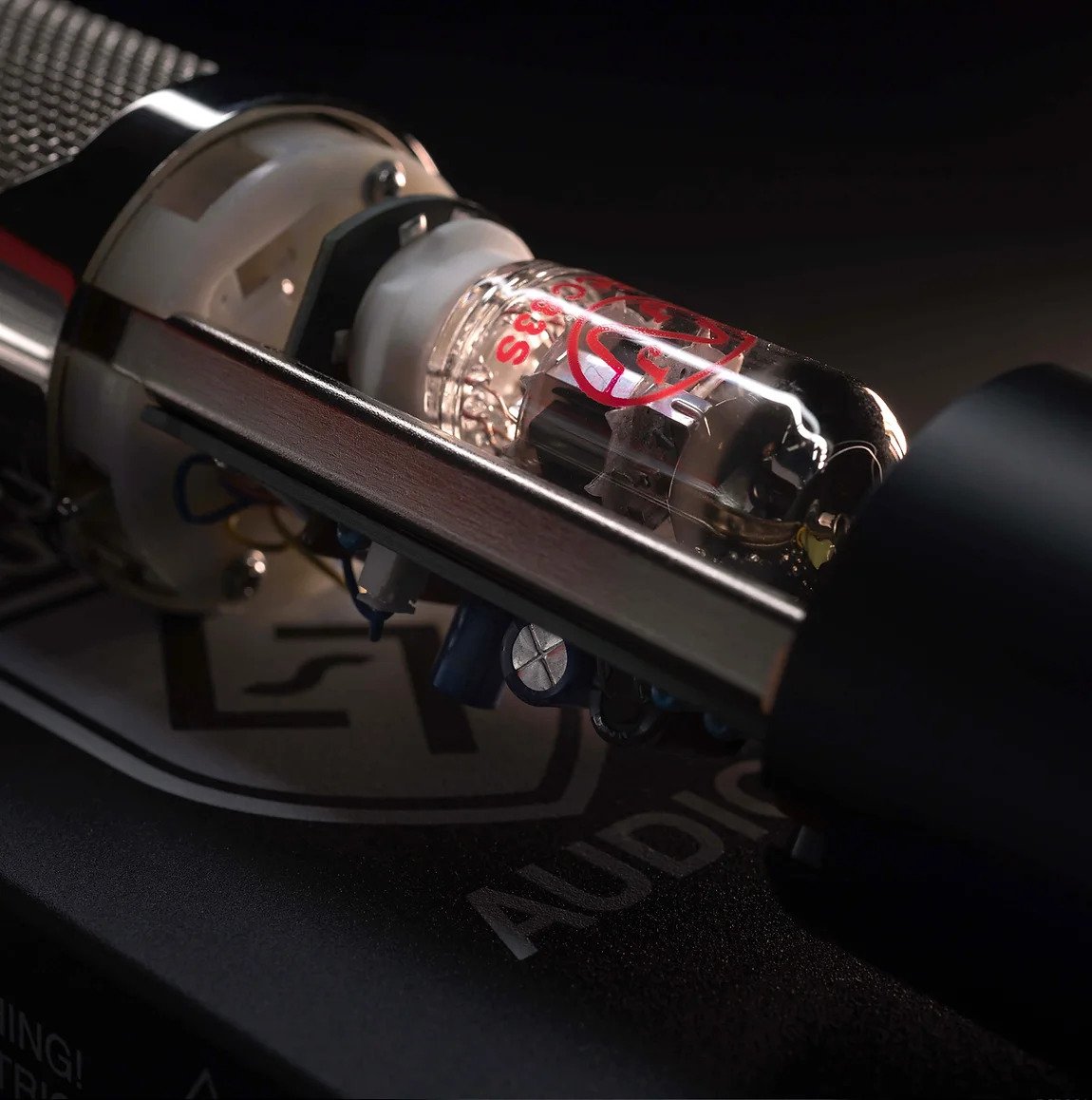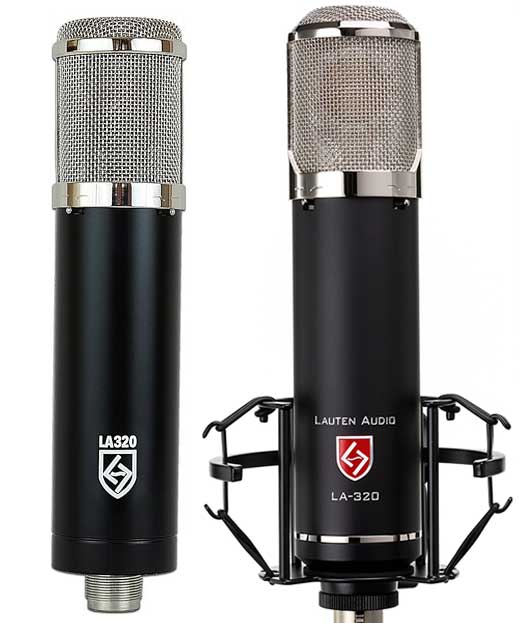 Upgraded Shock Mounts and Packaging
One immediately obvious upgrade for Lauten Audio Series Black V2 is new shock mounts for the LA-220 and LA-320 microphones. Says Thompson, "They share an open-face shock mount, and it just seems to give people a better overall experience. The isolation is much better, and the new design frees up more positioning opportunities because there is now a clearer path to the microphone."
Another noticeable upgrade was in the microphones' packaging. Who doesn't love a cool box to admire? "We want you to have packaging that you can put on a shelf and love and look at," says Thompson. "That was the thinking around that upgraded packaging: the end goal isn't to just give you a box that your microphone comes in. So we built this display-quality packaging that is beautiful and protective and reusable — you can put it on a bookshelf and go 'that looks freaking great.' We don't want to create more waste — we want something that you can look at, enjoy, and also store your favorite microphones in."
The LA-120 small-diaphragm condensers also got a cosmetic upgrade for their V2 release. "We couldn't leave out the 120s in this update. We wanted to make sure they had the same polished nickel head, hand-filled lettering, and inset badge as the rest of the Series Black family… we wanted everything to be cohesive," says Thompson.
Lauten Audio Series Black V2: "It just sounds more expensive"
Now that the Series Black V2 mics have been on the market for a few months, what is Lauten Audio hearing from customers?
Thompson says, "For the people who have V1 and V2, there's been some posts with videos comparing the two, and saying, 'It just sounds more expensive. It's not a completely different microphone, but it sounds better, bigger, more open, smoother, meatier.' All the commentary, both publicly and in our registration surveys, has been ultra-positive. In unboxing videos, we're also seeing a lot of comments on the packaging that you would typically associate with luxury goods, so it's nice to see such a positive sentiment about all the changes."
Lauten Audio Series Black V2 microphones at a glance:
Matched pair of small-diaphragm condensers
Switchable screw-on cardioid and omni capsules
Low-cut filter at 50 or 150 Hz
High-cut filter at 10 kHz or 15 kHz
FET condenser
1.25″ fixed-cardioid diaphragm
120 Hz low-cut and 12 kHz high-cut filters
Tube condenser
1.25″ fixed-cardioid diaphragm
120 Hz low-cut and 12 kHz high-cut filters