When I first caught wind that there was going to be a collaboration between Breedlove and Jeff Bridges, it just made complete sense. With Bridges' advocacy for sustainability and Breedlove's push toward becoming one of the greenest guitar companies on the planet, it was a marriage made in heaven.
Adorning a solid torrefied European spruce top with solid African mahogany back and sides, the Breedlove Jeff Bridges Organic Concert is extraordinary value for money when it comes to an all-solid wood acoustic-electric guitar. All of the wood that goes into the guitar is 100% sustainable, which is a pretty big stepping stone in the guitar industry. Of course it's hard to miss the "All in this Together" fretboard inlay, which is a mantra that has been resonating with Jeff in light of pushing the good word that a sustainable future is the only future.
The Look
The finish on this guitar has a lovely fade from golden center to a caramel ring around the outside. Some of my favorite touches on the guitar are actually the ebony buttons on the tuning machines. This is not a feature that is overtly popular across the guitar industry, but I think it's a very welcome one. The wood grain is nice and tidy throughout the top, back, and sides with nothing to hide from its translucent finish. You could say the fretboard inlay could be a bit dividing, but the message that it sends is a good one. There's also a nice inlaid signature from Jeff Bridges on the back of the headstock, which I think is a lovely touch.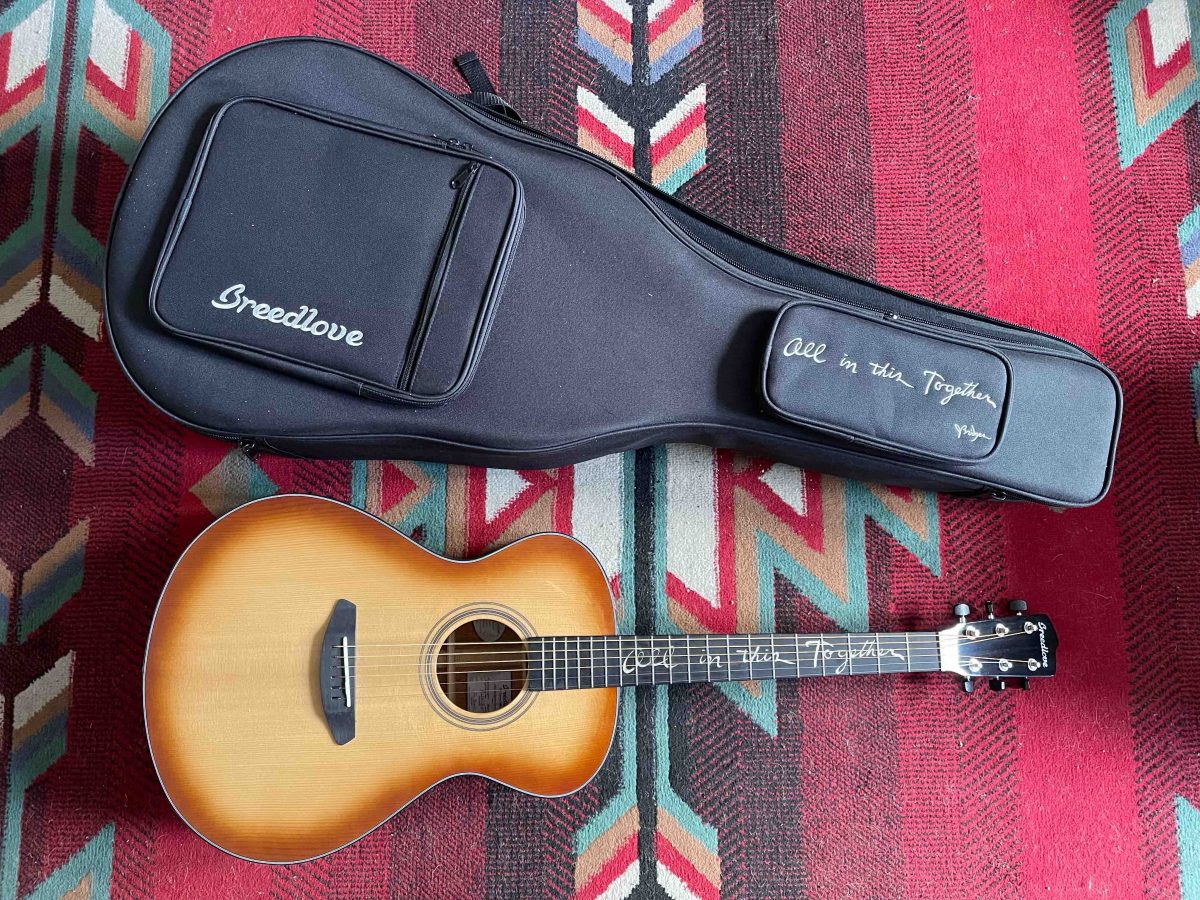 The Feel
While most of the body has a gloss finish, the neck is satin. I'm a big advocate for satin-finished necks because I think they feel the nicest. Play this guitar in a little bit, and the finish will get a natural sheen from the oils in your hand. Speaking of the neck, the neck carve is very comfortable, and I had no issues with adapting to it. I'd probably call it a medium-thickness modern C-shape. The fret job is spot on and gives some confidence-inducing playing from cowboy chords to bluegrass flat-picking. What isn't talked about enough is Breedlove's patented bridge design, which not only positively affects the sound, but also makes it much easier to place your palm in a comfortable spot whether you want to palm mute, pick close to the bridge, or fingerpick.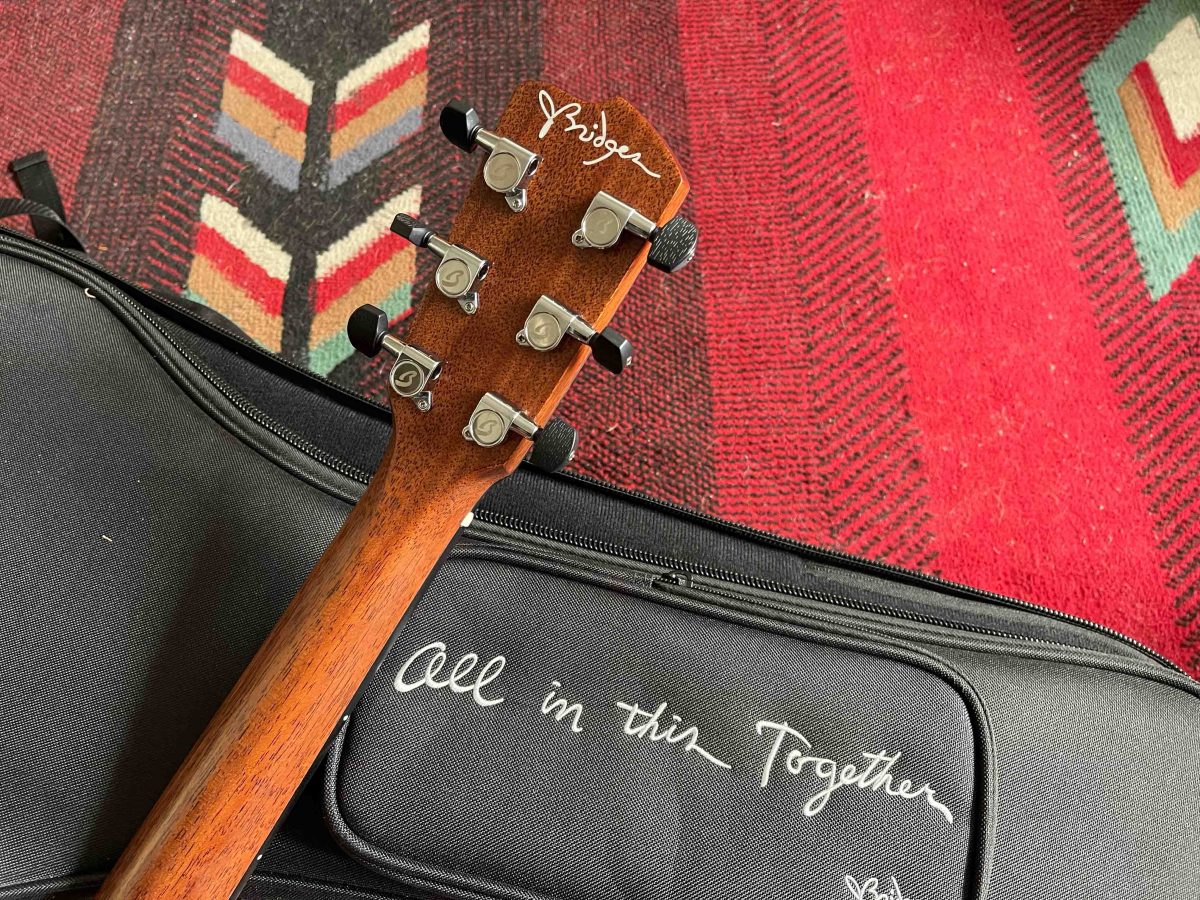 The Sound
With its solid spruce top and solid mahogany back and sides, I already knew before I opened the box that this guitar would sound great. The torrefied spruce top rings freely and makes this brand new guitar sound like it's already been broken in. If there was a scale from traditional to modern sounding guitars, I'd place this one more on the modern side, but it still has some characteristics of some traditional acoustic guitars. The body is a little smaller than a traditional dreadnought, so that will give you an idea of how much low end this guitar produces. There's plenty of it on tap, but the midrange and high end fit nicely into a balanced package. I've included a few playing examples so you can hear this guitar in action. There is a mixture of fingerpicking, flat-picking, and even some slide included in the clips below.
---
Read our exclusive interview with Academy Award-winning actor, musician and environmentalist Jeff Bridges! | Read »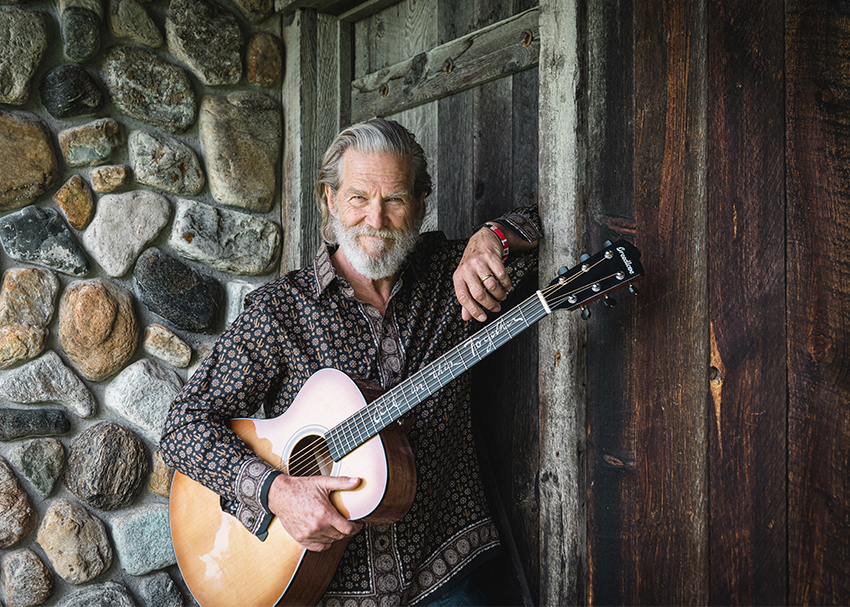 ---
The Verdict
This guitar is some serious bang for the buck. All solid wood constructed acoustic guitars are rarely ever found at this price point. Included with the Breedlove Jeff Bridges Organic Concert is a padded gig bag with plenty of storage space and a comforting neck brace so the headstock stays intact. On top of the great feeling neck, torrefied spruce top, and its all solid wood construction, this guitar is made from completely sustainable woods. The guitar industry has gotten a bad rap over the years over sustainability, but this is a great example that sustainable woods are also great tonewoods.