A lot of guitarists tend to look down on the capo. It is often viewed as some sort of cheat for singer-songwriters to not have to learn the fretboard and easily change keys. But the capo is actually a really useful tool, even outside of open mic night.
The capo is used on acoustic and electric guitars, across different genres, and even difacross different genres, and even in different tunings. Let's take a look at some of the different applications for the capo, both live and in the studio.
For all of my acoustic guitar samples, I will be using my Alvarez AD62SC, recorded with an Avantone CV12 mic into a Universal Audio Apollo Twin Duo. The electric guitar samples, I'll be using my G&L Tribute S-500 recorded straight into the interface, using UAD amp simulations.
Traditional Use of the Capo
The most common use of the capo is to quickly transpose on the guitar. This can really come in handy when a singer needs to change the key of a song. They can simply add a capo and use all of the same chord voicings without having to relearn the song.
Below I recorded a simple chord progression in G without a capo, and then again with the capo on the 3rd fret. I was able to use the same 3 chord voicings, (Open G, C, and D) but the capo transposed them to the Key of Bb.
The capo isn't always necessary to change the key of a song with simple chords. The example above could have easily been played without a capo by using barre chords. A capo is most useful when you are using more intricate chords with open strings.
These are a few chord voicings that I really enjoy using, and they would be virtually impossible to play in other keys without a capo. Take a listen to the sample below as an example: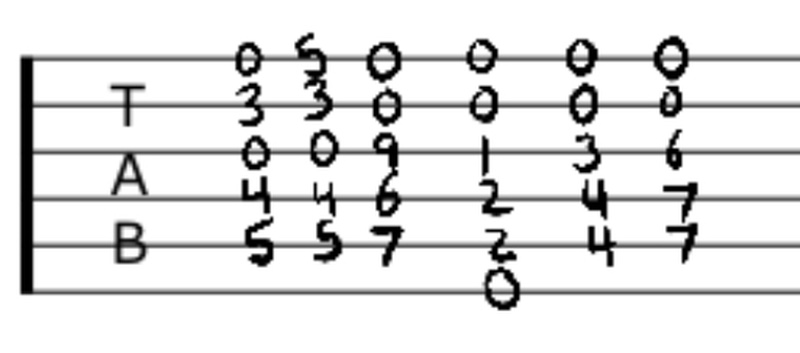 Double Tracking With a Capo
While the capo has its place on the stage, it can also be an extremely useful tool in the studio. Whether it is a band with two guitarists, or one guitarist overdubbed, a capo can be a great tool to fatten rhythm guitar parts.
Below is a sample of using this technique for two acoustic guitar tracks. The chord progression is the same (E A B E C#m A E C#m A E ) for both parts, but for the second track I used a capo on the 4th fret and used the following chord voicings to get the same chords: C F G C Am F C Am F C
I've included both guitar tracks separate and mixed together as audio samples below:
This technique also works great with electric guitars! Below I recorded two rhythm guitar parts going from A to D. One with no capo and using the open A and D voicings, and the second with a capo on the 2nd fret using G and C voicings. This is an easy way to double up rhythm guitar parts and add a little more color to a song.
Alternate Tunings
For anyone who read my last blog post, you know I love to try out alternate tunings. It's one easy way to make the guitar feel like a brand new instrument again and find some new chords. Throw a capo into the mix, and the possibilities are endless!
---
We chat with Yvette Young, guitarist for Covet, about her unique approach to guitar, and working with Ibanez to develop a signature model! | Watch »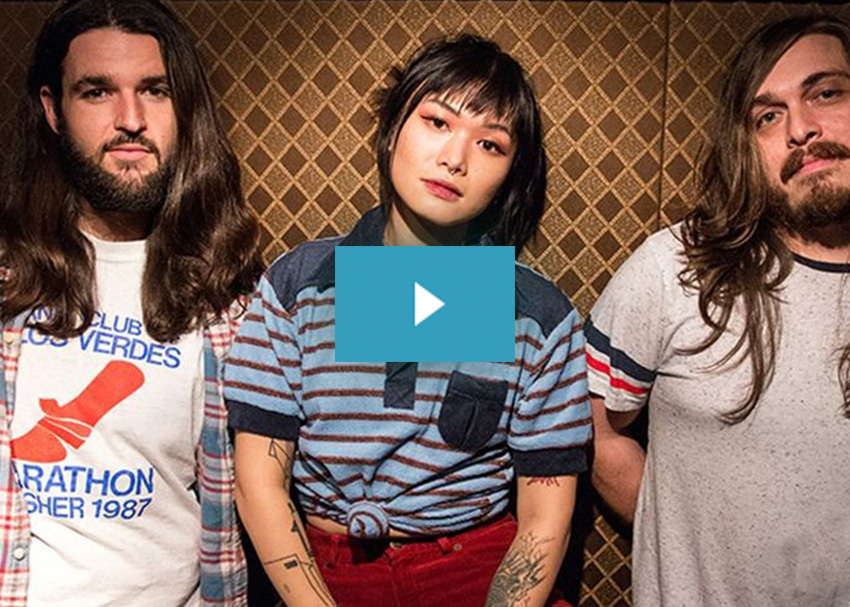 ---
Below is a pretty simple use of this concept, with the guitar tuned to drop D (low E string lowered to D) and then a Capo added on the 1st fret. This sets the guitar up perfect for this progression in Eb Major. This brings the top two strings up to a C and F, which would be the 6th and 9th of the Eb Major chord at the beginning.
This also works great on electric guitar. This next tuning is F, A, C, G, B, E which is essentially tuning the guitar to a FMaj9#11 chord. I found out about this tuning from guitarist Yvette Young, who zZounds had the pleasure of interviewing a few months back. She compares the alternate tunings she uses to painting. Standard tuning is like painting on a blank white canvas, but she sees alternate tunings as a canvas with some color already there. You can strum the open strings and you already have a chord (or pallete) to work with.
Like many of her own songs, I used this FACGBE tuning, and then added a capo to the second fret. This sets up the guitar as a GMaj9#11 chord with all the strings open. It is a great starting point to come up with some new riffs and ideas.
The Spider Capo
Like the rest of the gear world, capos have come a long way. For all of the previous examples, I was using a Kyser capo. This is probably the type of capo most people are familiar with, although there are several different brands and design variations.
One of the cooler variations to come out in recent years is the Spider Capo, which allows you to choose individual strings to raise, instead of just one bar across the fretboard. This can be a great way to essentially "tune" your guitar to an open chord or find other tunings that may not be practical otherwise.
Years ago I wrote this song where I would carefully place the capo on the 4th fret, but only on the top 5 strings to let the low E ring out. With the Spider Capo, it's much easier to get the placement right for this and simply just leave the low E open, instead of trying to carefully place the .
The Spider Capo has several suggestions right on the box for some different fun voicings to use. It also works great as a traditional capo, and you have a little more control over the intonation of each string.
In the example below, I have the guitar tuned to drop D, with the capo on the 2nd fret of the G and B strings. This sets the guitar up as a DMaj9th chord (D A D A C# E)
Well that's all I have for today! I'd love to hear about your favorite uses for the capo! Feel free to leave a comment!