The 1960s were a time of musical discovery. Think about the incredible acts that came out of that decade and then imagine all the young drummers that were influenced and grew up with that great '60s music. If one thing binds nearly all 1960s recorded music together, it's Ludwig snares. The Ludwig Supraphonic snare drum is known as arguably the "most recorded snare drum of all time," but its little brother the Acrolite that most modern drummers mention when reminiscing about their upbringings into the percussion world. The Ludwig Acrolite is an all-aluminum cherry bomb on the drum kit that has grown up past its humble beginnings as a school band staple. This is the story and sound of the little snare that could, the Ludwig Acrolite.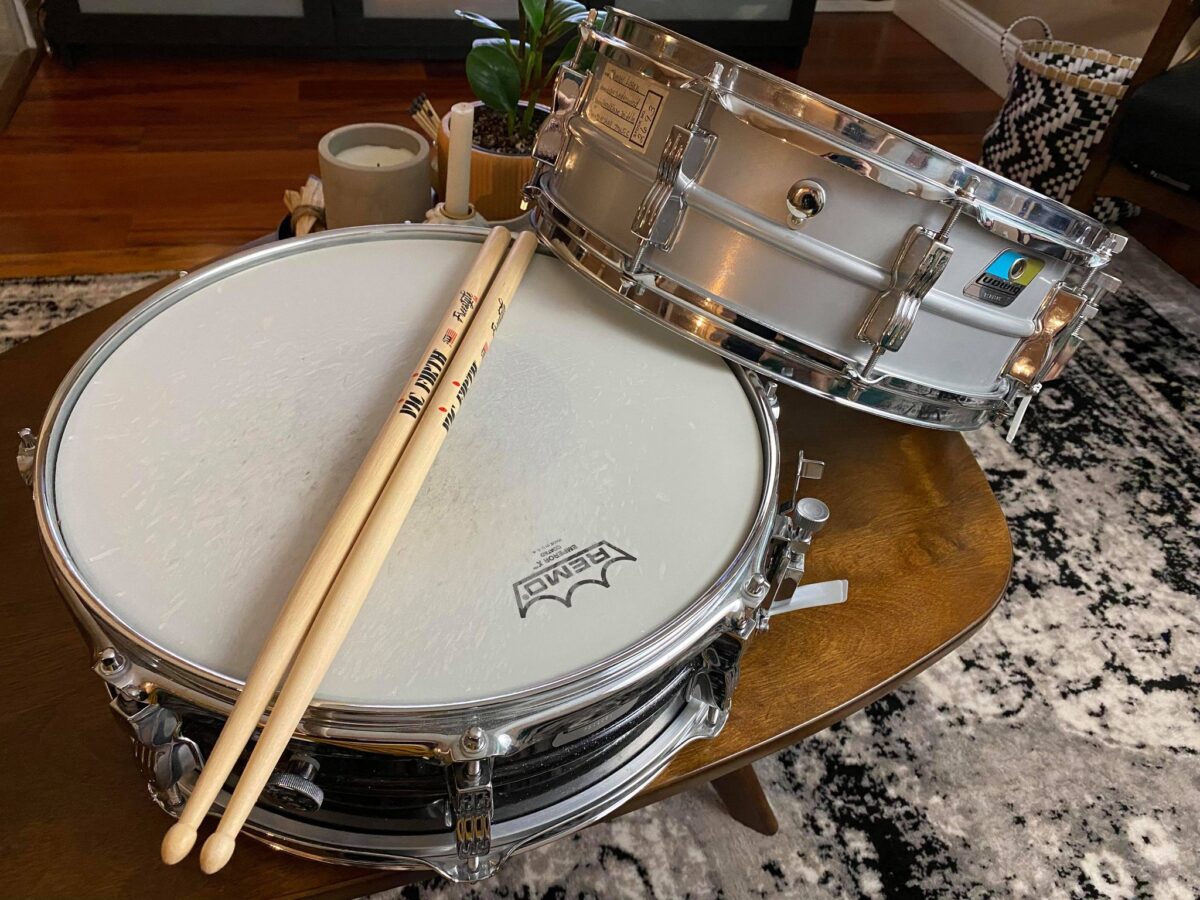 The Early Years of Acrolite
By the time the Acrolite was ready to be introduced in 1963, Ludwig was already the major player in drum manufacturing. With huge artists like Buddy Rich gracing the cover of the Ludwig product catalog just years prior, Ludwig was as close to a household name that a drum manufacturer could get. And in the years that followed, they would become just that after a single notable performance by Ringo Starr and The Beatles on The Ed Sullivan Show.
Originally introduced as a student snare drum, the Acrolite was built with a seamless aluminum shell, triple flanged aluminum hoops (on early keystone badge models) and the starting price of a cool $65 USD.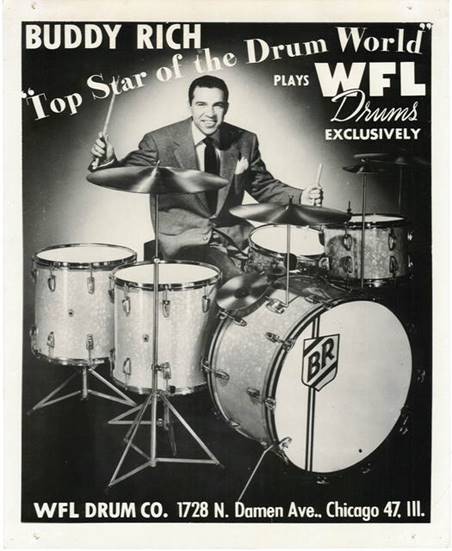 These features were state-of-the-art at the time and aluminum was pegged "Acrolite beaded metal" in advertisements and catalogs that Ludwig put out. A new "space-age" alloy material that not only sounded great, but saved a ton of money in manufacturing was used and those savings could be passed on to the consumer. The snare launched in only a single, popular size: 5″x14″ with a soft, satin finish and mylar heads. Also available was an "Acrolite Student Kit" which outfitted the player with an Acrolite snare, Ludwig snare stand, a pair of 3A-sized sticks, a Ludwig Drum Method book and Ludwig case, all for $85. Not a bad deal.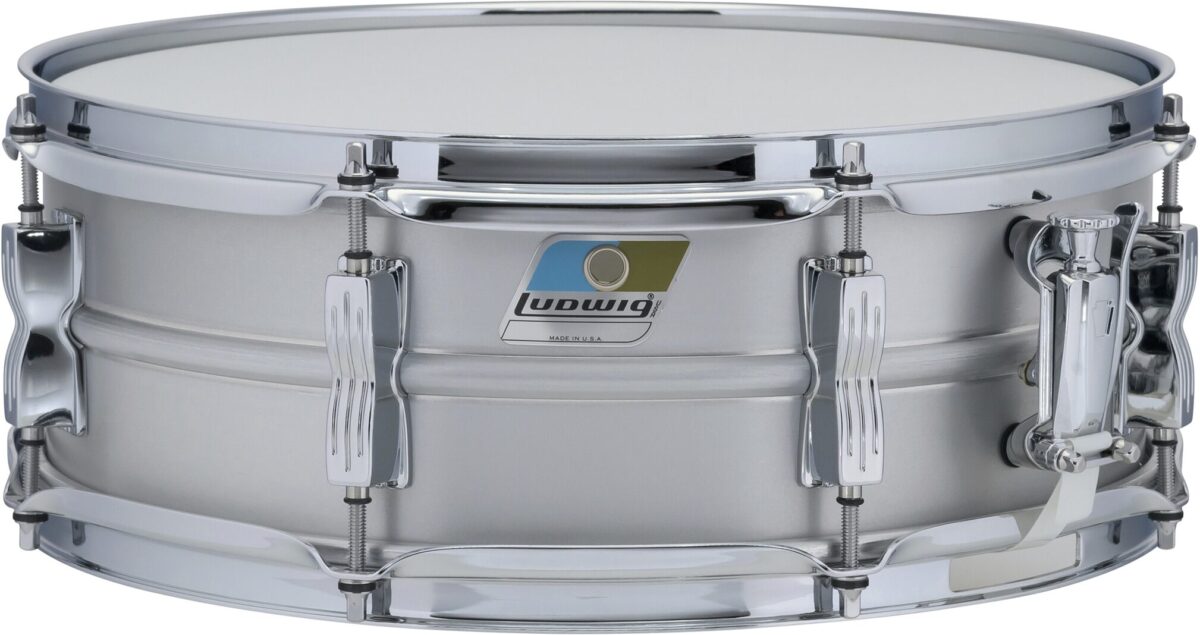 That Seamless Sound
Originally intended as a cost-saving method of production, the Acrolite's lightweight, seamless aluminum shell became its secret weapon. The seamless shell design allows for maximum projection of sound when struck. The lightweight hoops and shell give it a distinct brightness that many boutique builders attempt to replicate to this day. An Acrolite's tone is snappy, sometimes overtoned, sings with or without dampening and fits right in with a kit around it that's tuned low, or even one that's just as snappy, such as a jazz or swing-tuned set.
The Acrolite is a blank canvas for customization as well. Originally shipped in the 1960s with Ludwig mylar heads, the snare takes on new characteristics of tone with the swapping of heads, or the addition of MoonGel or snare weight dampening or different snares. This makes it an incredible, affordable studio weapon that you can change on-the-fly depending on the track you're recording. Truly, a drummers best friend.
Ludwig Legacy and Beyond
Today, Ludwig snares rule the recording landscape and the Acrolite has become a favored studio tool among drummers and studio recording professionals alike. Not only for its incredible value, but its distinct, crisp tone that cuts right through nearly any mix. Unlike its bigger sibling, the Supraphonic, the Acrolite excels at bright snare tone that can be used to an incredible advantage when it comes to genres like rock, R&B, soul and even hip-hop.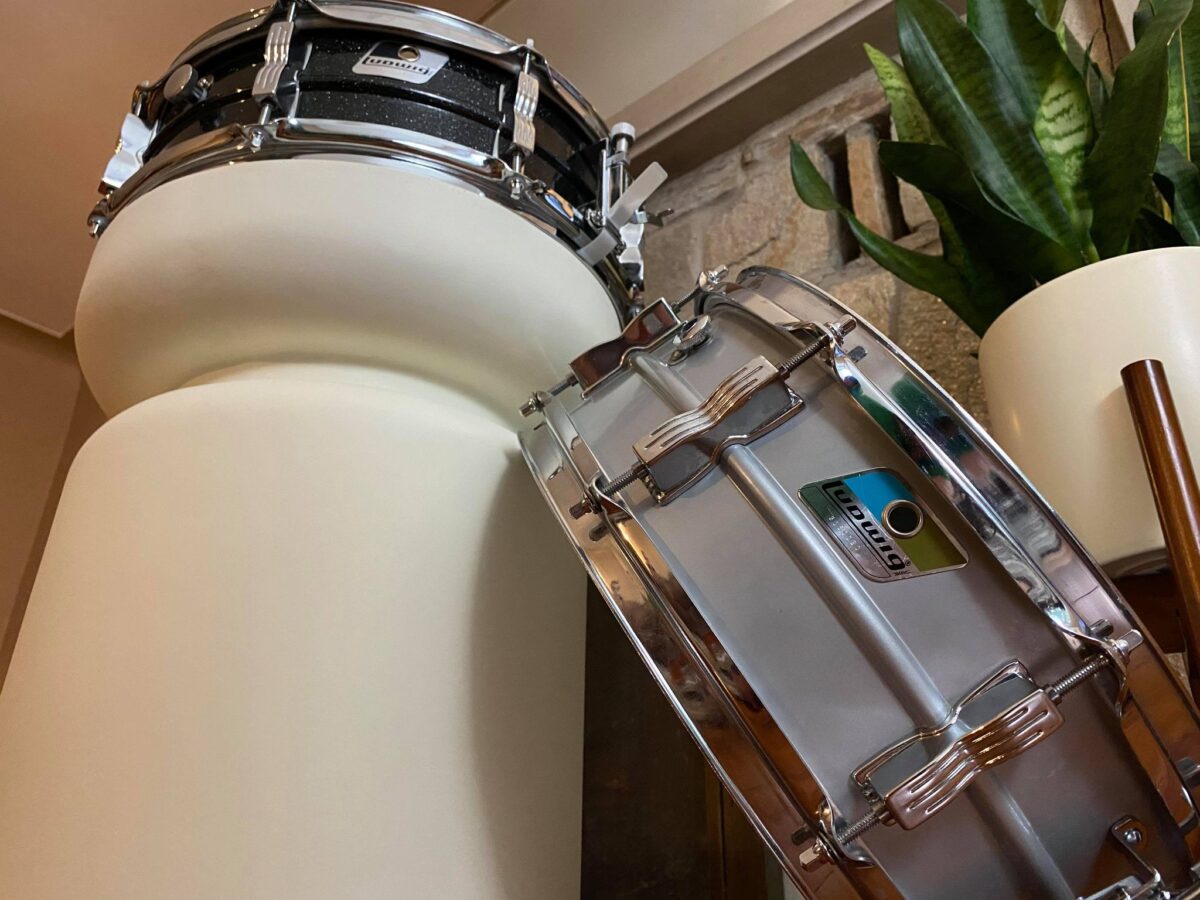 Today, the cult-like following of Acrolite snares has created renewed interest from a wider market. This allowed Ludwig to re-release the legendary snare drum in 2021 in both 5.5×14″ and 6.5×14″ sizes. So whether you're an original user, a second-hand scavenger, or new to the Acrolite family there's never been a better time to get to know the Ludwig Acrolite.