Lose yourself to the music (and not your bank account to the moment) with Novation's Circuit Tracks, a music production workstation designed for hands-on producers. Kitted out with two polyphonic synths and two MIDI tracks, plus four drum tracks, Circuit Tracks takes everything that made their infamous original Circuit groovebox a legit studio mainstay — the hands-on sequencer and Components software compatibility — and adds new ideas like off-grid microtiming and generative randomization, to refine a redefining instrument.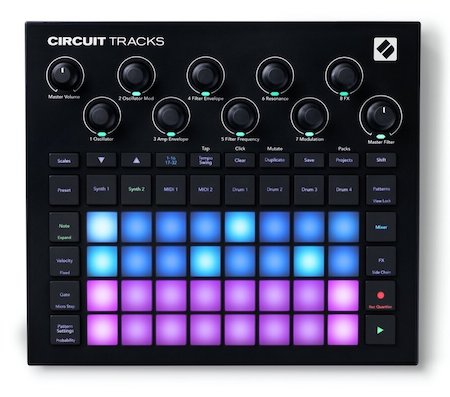 In our video, we put the Circuit Tracks through its paces, highlighting all of Novation's interesting developments. Load your own samples from microSD cards. Perfect your mix through the Circuit Tracks advanced FX engine. Power it via USB connection. These are a few of the many features you'll find with Circuit Tracks.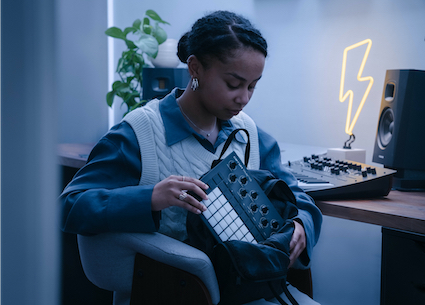 For those ready to truly take their music production rig anywhere, get on board with Novation's Circuit Tracks for a new direction!