Yamaha's YC61 stage keyboard uses VCM (Virtual Circuitry Modeling) technology to recreate the subtleties in tone and control of classic organs and electric pianos by recreating — virtually and physically — connections between transistors and resistors that drive certain sonic qualities other digital keyboards simply can't match. And in our exclusive video, we take the YC61 through its paces, revealing a deeper musicality.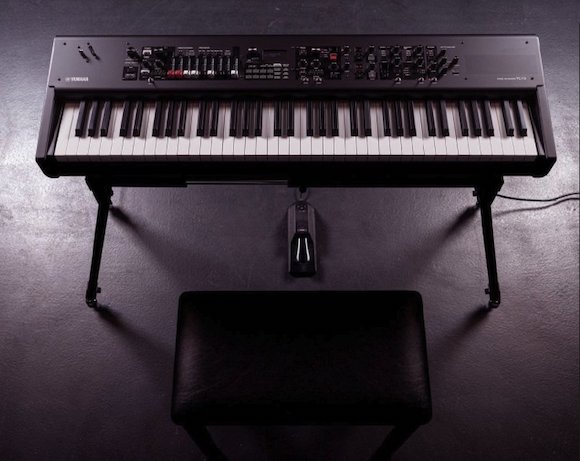 VCM is the sonic architecture Yamaha uses to reproduce the warmth and tone of premium acoustic grand pianos like their own CFX and S700 through meticulous recording and voicing. It's how a specially designed waterfall keyboard feels exactly like an authentic organ is supposed to feel. VCM effects even recreate the whirl of classic rotary speakers. It's how all of this comes in a design made for the gigging keyboardist, clocking in at under 16 pounds. If you really want to get wild, drawbars bring tactile operator control to the YC61's built-in FM organ, introducing FM synthesis to a new generation.
From the sleek design to its optional YC61 soft case, the Yamaha YC61 is all the sound you need, available for less than you think, at zZounds!