It's easy to "go live" with your iPhone or iPad. But to deliver pro-level audio on your livestream, you'll need an audio interface that lets you connect microphones, instruments, or the stereo output from your mixer. IK Multimedia makes a variety of iRig audio interfaces that connect directly to the Lightning port on your iOS device — including the iRig Pro Duo I/O, iRig Pro I/O, iRig Stream, iRig Pre HD, and iRig HD 2.
IK's first-generation iRigs were made for guitar. However, the current iRig family includes all sorts of versatile options for connecting mics or line-level audio sources to your iOS device.
Many mini audio interfaces, such as the Zoom U-22 or Roland Go:Mixer PRO, have a USB output. But they require a Lightning-to-USB adapter to connect to your iPhone or iPad. In short, the beauty of IK's iRig audio interfaces is that they come with the Lightning cable in the box.

Which iRig interface do you need? That depends on what kind of audio sources you want to plug in, and if you're streaming in mono or stereo. Below, compare IK Multimedia's top iRig audio interfaces to find one that will fit your streaming needs. In addition, we'll recommend a few alternatives outside the iRig family.
---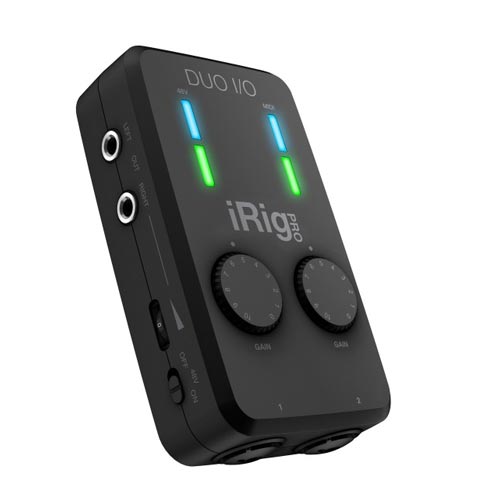 With a pair of XLR-1/4″ inputs for mic/line/instrument sources, plus MIDI I/O, the iRig Pro Duo I/O is the most versatile iRig interface. That is to say, it can accommodate two XLR microphones, or one XLR microphone and 1/4″ direct guitar, or a stereo feed from your mixer on 1/4″ TRS cables. So if you want to be prepared to livestream with different mics, instruments, and gear, this iRig is a flexible solution.
Audio inputs: Two XLR-1/4″ combi Mic/Line/Hi-Z instrument

Alternatives: TC-Helicon Go Twin
---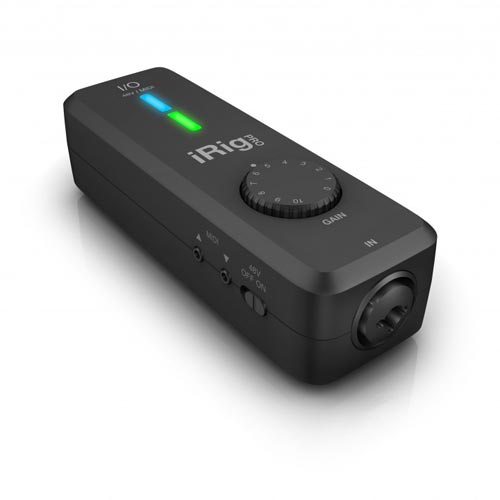 If you want to feed your stream just a single mono audio input — not a stereo pair — the iRig Pro I/O is a solid choice. It'll accommodate your XLR microphone, 1/4″ guitar, or 1/4″ line-level source. In addition, it's got MIDI I/O.
Audio input: One XLR-1/4″ combi Mic/Line/Hi-Z instrument
Alternatives: Shure MOTIV MVi, TC-Helicon Go Solo
---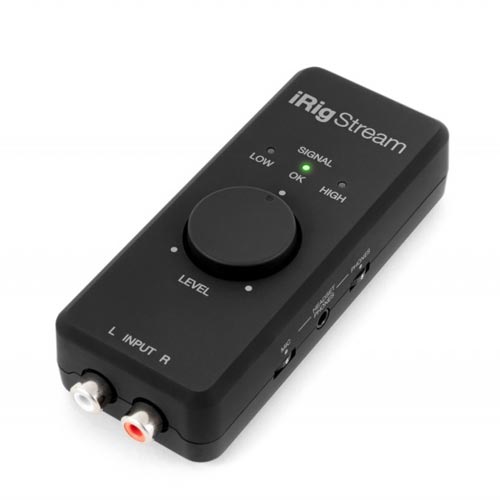 With 2 line inputs on RCA connectors, the iRig Stream is likely the simplest way to get a stereo feed from your mixer or DJ rig into your smartphone. Furthermore, it's the only iRig interface with a dedicated 1/8″ headset input. Consequently, it's hugely popular with streamers. Choose the iRig Stream if you want to send a stereo mix from the board to your iOS device.
Audio inputs: Two RCA Line Ins, one 1/8″ headset input

Alternatives: None. zZounds currently carries no other device that does exactly what the iRig Stream does, no more and no less, with a Lightning cable included in the box. As a result, the iRig Stream has been in high demand since its release in early 2020.
---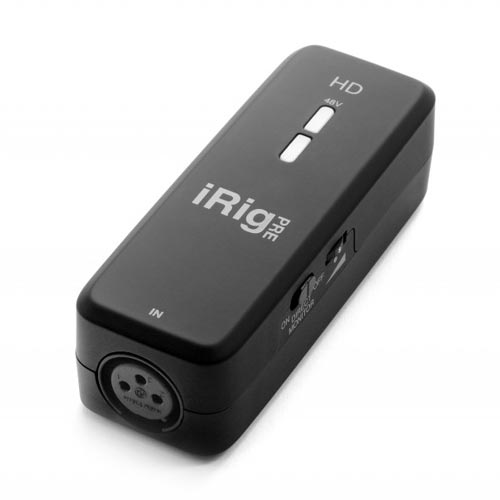 This simple interface lets you connect one mono XLR microphone to your iOS device. Add a pair of AA batteries to provide +48V phantom power to a condenser microphone. This interface is a great choice if you've got a single high-quality mic that you want to use to gather the audio for your stream. It'll be a solid upgrade to using the built-in microphone on your iPhone or iPad.
Audio input: One XLR Mic

Alternatives: Rode i-XLR
---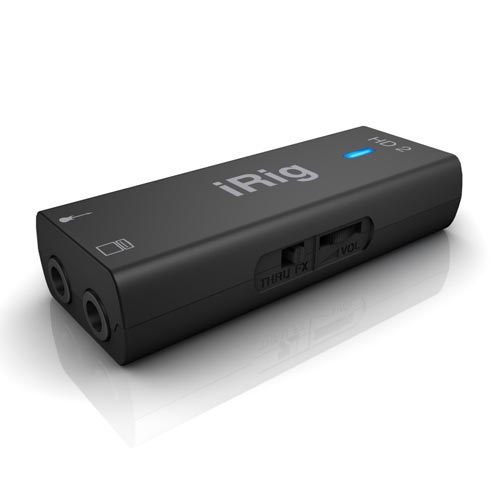 With one guitar input, IK Multimedia's iRig HD 2 is a solid choice if you want your stream audio to consist of simply your straight guitar signal. Since it's a mono device that's expecting a high-impedance instrument signal, the iRig HD 2 isn't designed to accept a mic-level signal, or the line-level output from a mixer.
Audio input: One 1/4″ Hi-Z instrument input

Alternatives: TC-Helicon Go Guitar Pro
---
No crowd? No problem. Learn how to take your live DJ set online for the world to see | Read »
---