Like everyone else, I have been going a bit stir crazy at home, and I always enjoy a fun project. I wanted to find the best way to stream my DJ sets using various setups, and needed a solution to use outside my home studio space.
So I improvised and I found a setup that I am pleased with. I'll walk you through some simple steps I used to get my stream looking and sounding good. It is simple to set up using the gear you already own and a PC or Mac.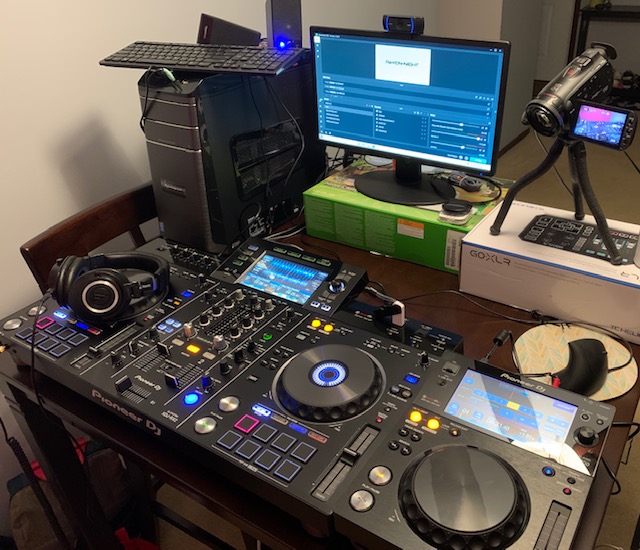 As a weekly gigging DJ, I find it a fun release to work on my craft and share it with others online. Like with all of my blog posts, there are hundreds of different ways to make this work, but this is the one that has the best results for me. I will put out one quick warning about a one-computer setup though. If you are using a controller with DJ software on the same computer as the broadcast software, be ready for some bumps in the road. The load that DJ software puts on a computer's CPU is pretty heavy. If you have two computers to use, I would recommend that. It's not impossible to do this on one computer, but you may have to make some concessions on the quality of your video stream.
Streaming Software I Use
My current setup allows me to input audio from the Pioneer XDJ RX 2 and one XDJ 700 media player. Both of these are standalone players that require no computing power to run DJ software. I can leave my CPU power for just rendering video for the stream. Let's take a look at what software I use to render the video and send it to a stream hosting service.
OBS, short for Open Broadcaster Software, allows anyone to stream to websites like Twitch, Facebook, YouTube, etc. The program is very versatile for customization. I used a simpler version of it called Stream Labs OBS. You can add your graphics and song information, and depending on the streaming service, you can even accept donations. The learning curve for the software can be kinda steep, but there are a whole bunch of tutorials on the internet that really lay out the software's full potential.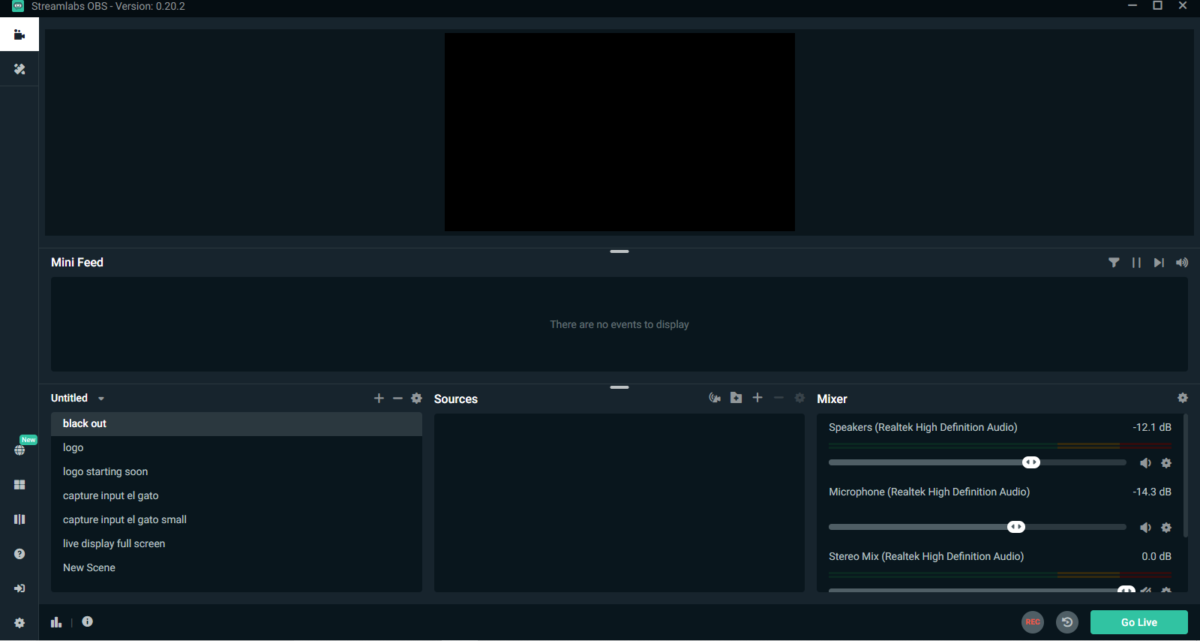 There is a process of setting up a stream key and authorizing the software to stream to your personal account that can get a bit tricky, but that's really the hardest part. Depending on where you are streaming, there are different steps outlined on how to obtain your stream key. I personally stream to Twitch and YouTube and I found them both easily by digging around in the settings.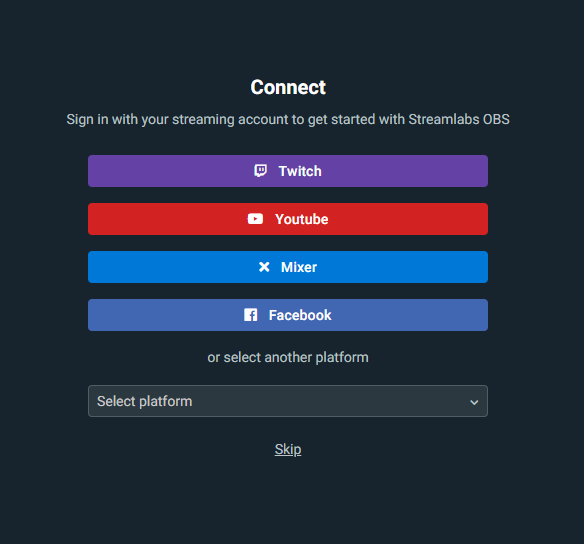 OBS also has an option to let the software automatically pick settings based on your internet connection and relative location to a stream hosting server. I would recommend just following those settings unless you are well-versed in online video hosting. Using those recommended settings, I haven't had any issues at all.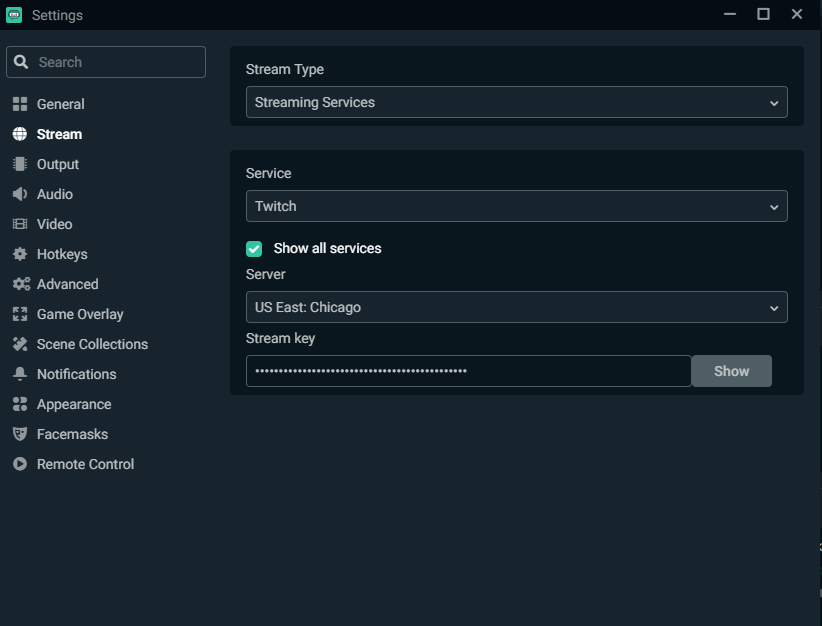 OBS gives you the ability to build multiple scenes with different assets. It also allows for multiple audio routing, which can include capturing desktop audio. This is good news for a DJ without a multi-channel interface or the ability to use external PA speakers.
Other Key Gear for Streaming DJs
There are a couple of ways to do this and it all depends on your setup. In my case, I can't make excessive noise after 10 PM. Some of the streams I have done have lasted longer than that. In my case I use the TC-Helicon GoXLR 4-Channel USB Broadcast Mixer as an interface for all my audio. This allows me to have an operational microphone and control the level of the DJ equipment heading out to the stream. If you don't have an interface, a simple 1/8″ to RCA or XLR adapter will work. Take the output from your computer and hook it into the mic input.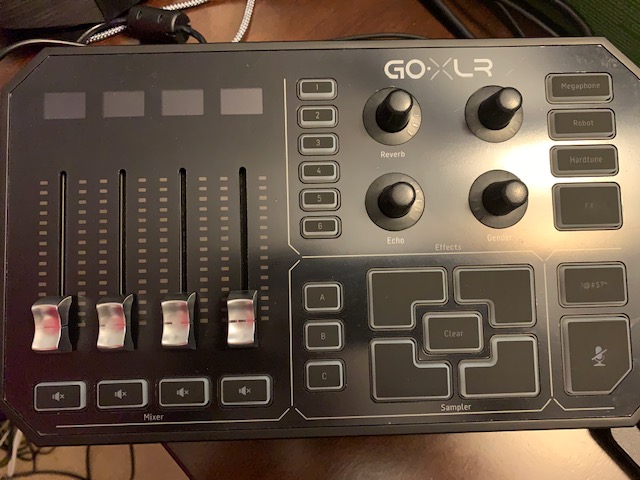 My camera setup is very simple. I use a Logitech C920 and a Canon Vixia G20 for my main video capture. With the Canon G20, I need to make use of an HDMI capture card. I purchased one from Elgato, but that's not entirely necessary to make your stream look good. The C920 has the ability to shoot in 1080p and one or two of those (or any HD webcam) would be perfect for your setup. They are also connected via USB, so no capture card is required at all.
Connecting with your audience has never been easier. I have gotten great results from my streams and a ton of comments on how professional it sounded and looked. Once you are done with a basic setup, you can always continue to customize and make your stream layout reflect your performance.