If you, like myself, are a huge fan of the recording powerhouse Universal Audio, you've probably noticed a ton of hype around Luna, a new product they unveiled at the 2020 NAMM Show.
So, What is Luna?
It's a DAW! Or is it? Ask Universal Audio and they'll definitely tell you it's anything but a digital audio workstation. Let's dive in and see exactly what we have going on with Luna.
If you're reading this, chances are you probably own either a UA DSP Accelerator or a UA audio interface of some sort. Now, if you're familiar with UA interfaces, you'll know that all of them (with the exception of the Apollo 16 and X16) offer Unison preamps and channels.
How Unison Works
The Unison technology that Universal Audio pioneered allows you to open their Console virtual mixer application, and drop specific UAD plug-ins directly on your tracks. When you add a UAD plug-in that's built to emulate a specific hardware preamp channel, the software actually changes the behavior of the UA preamps that come built into your interface, and makes them react like the hardware being modeled — even so far as changing the preamp's input impedance, which is part of what makes the emulation so realistic.
So, let's say that you have an obsession with Joe Chiccarelli records and you want to snag that amazing Neve sound — the Neve "sweet spot," if you will — that he so perfectly captures time and again. You have your guitar all plugged in and ready to roll, you open your virtual console and insert the Neve 1073 preamp on the channel for your guitar, and BOOM — Unison technology comes into full effect. Now, the clean UA preamp in your interface is actually behaving like a Neve 1073 would! You notch up that input gain and lower the output of the track and there it is in all of its legendary glory — that sweet, sweet Neve punch and grit that we've all come to know and love!
But if you aren't utilizing Console and Unison preamps and you're going straight into your DAW of choice with the built-in UA pres, then you're missing out! So why wouldn't someone be using this "virtual" Console?
Well, quite simply, if you need to have Console open while also running Pro Tools, Reaper, Studio One, Logic, etc., you'll have have to jump back and forth between the two just to get your signal chain correct. I mean, don't get me wrong, Console is fantastic — but so is my DAW (after all, that's why I use it). It's kind of a hassle — a hassle that some folks are willing to put up with to get amazing results, but others are not.
Enter: Luna
Here's where Luna really comes fully into focus. Forget Console and your DAW — Universal Audio wants you to embrace Luna and throw out everything else. Don't want to run your DAW and Console and have to Command+Tab back and forth between the programs? No worries: just get Luna, which is free to all owners of a UA Thunderbolt audio interface!
The genius of what Universal Audio has done here is to combine the Console app with software that can capture multi-track audio. This new program is now acting as both Console and your DAW at the same time. Record directly to Luna. Set up your monitor mixes directly from Luna. Hell, mix directly from Luna. The bottom line here is that Luna — like Universal Audio states — is unlike any traditional DAW software, but it's definitely a DAW. You can record, edit, and mix on this software — it's designed to take the place of whatever program you're currently utilizing.
Luna's Practical Benefits
Not only does the Luna Recording System stand to replace your existing DAW, it's designed to surpass its capabilities and deliver a faster and smoother workflow, thanks to the potential for deep integration between the Luna software and your Apollo hardware. Universal Audio is introducing a new feature called Accelerated Realtime Monitoring that's designed to harness the DSP chips built into your Apollow interface, which allows users to monitor and record through UAD plug-ins with "no discernable latency" — a workflow which really isn't possibility within a traditional DAW, unless you happen to have a fat Pro Tools HDX rig.
If you've tried Unison's Neve preamp models, you know Universal Audio is no slouch when it comes to emulating classic consoles. So it may come as no surprise that Luna's built-in Neve Summing feature is designed to model the sound of the Neve 1272 summing amplifier found on Neve 80-series mixing consoles. That's right — with Luna, you'll be able to soak your tracks in that sweet, harmonically rich Neve goodness on the way in and the way out.
Let's skip forward to Luna being released. You're recording an artist. You still love Joe Chiccarelli as much as I do, right? Right. So, skip Console and open Luna. You still have that guitar plugged in up. It sounds sick and you can't wait to get it on "tape," so to speak. Drop that Neve 1073 onto the guitar channel in Luna, and the Unison witchcraft starts to work, automatically changing that UA preamp to behave exactly like the 1073 — but without UA's Console app. It sounds great, but you want it to sound like a ruckus beastly guitar from 1975. No problem: drop UA's Oxide emulator onto the track, too! Oxide, a multitrack tape emulation plug-in, is one of the freebie Luna Extensions that comes included with your software — and Luna users who want more bells and whistles can upgrade to the optional, sold-separately Studer A-800 tape emulator plug-in.

This allows you to track that guitar (or whatever else you'd like to record) directly into Luna with those particular sounds/vibes/tones onto the track. The upside (which is the same with Console and Unison technology) is that you get those tones built right into the track that you just recorded. The downside is that you've basically printed this track into Luna and now cannot change those particular plug-ins. So, once you've recorded with the Unison pres, it's like you actually went through that hardware and it's set in stone for the recording.
While the Unison preamp emulation plug-ins are part of your recording, you can also insert other UAD effects plug-ins in the monitor path, so you don't need to commit. For example, the Oxide plug-in wouldn't be printed (unless you opted to set up your recording that way.)
Unison preamp modeling plug-ins let you tap into some seriously powerful hardware modeling. If you have enough DSP processing power at your disposal, you could mic up an entire drum kit and have it sound like it's been pumped through Neve, API, or SSL consoles. If you can't afford the Avalon 737 for your vocals, then just drop that channel strip right into Luna and track that singer or rapper as if you had the hardware in your rack right next to you.

Let's talk about track stacking. Let's say you've tracked a full band. So you have drums, guitars, bass, synths, and vocals in your session. That's a lot of tracks to scroll through on your edit screen to get to the one you want. So stack those bad boys! Instead of eight tracks of drums; four of guitar, six synth tracks, and five vocal tracks, you combine the like ones into one heading. Now your session is cleaned up and you have one collapsible or expandable track for each heading: DRUMS, GTRS, SYNTH, VOX.
You'll see one track for each with an arrow/drop down menu. When you click that arrow, the track expands and shows all the individual elements contained within. Click it again and it collapses down to a single track with the one title. You can still apply different plug-ins after recording and mix them all individually to taste; it's merely an organizational tool to help maximize workflow.
Let's talk about another perk to Luna: pricing. How much is it? Well, let me tell you friends — it's a free download, as long as you own a Universal Audio Apollo or Arrow Thunderbolt interface!
Imagine being a novice engineer: you're excited, you've just entered this new realm and you can't wait to get your feet wet. First off, you need an interface and a DAW. You've heard amazing things about the Apollo Twin, so you get one. Now you're looking at DAWs and you realize that you have to spend a fairly significant amount of money on that.
"Bogus!" you, the budding engineer, shout. "I just spent all my hard-earned money on a killer interface and now I have to bum some coin from mom and dad for this?!"
That might not be how the conversation goes for you, but I guarantee it'll go that way for some folks.
Well, fret not, blossoming engineer — now that you own that Apollo Twin, you can go to uaudio.com and snag Luna for free! That's a pretty big deal. Sure, you can find some free DAWs out there, but if it's coming from UA, you can expect it to be top-notch. (I think it's worth noting that some unconfirmed scuttlebutt at NAMM was that UA snagged some former Avid Pro Tools designers and brought them over to the company to make this beauty, so I think it's safe to say it'll be a quality investment.)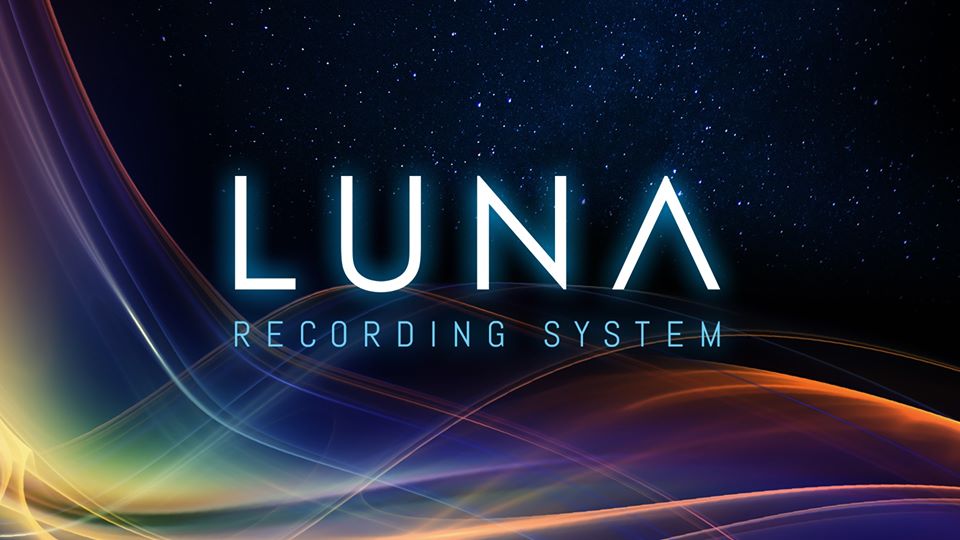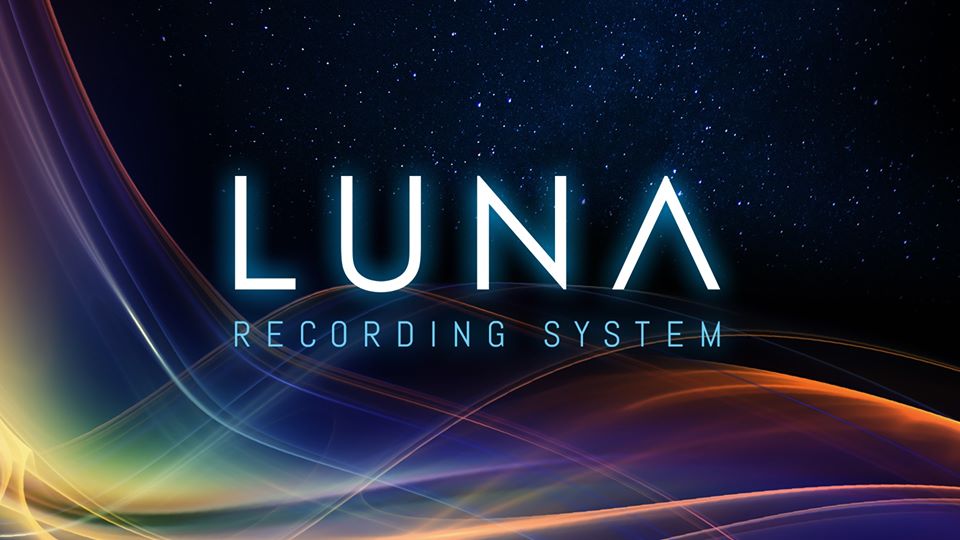 Is that it?
What do you mean is that it? What more could you want? UA has finally stepped into the DAW realm and created something that everybody who owns one of their interfaces can utilize!
Oh, wait…there is more! How about a whole slew of virtual instruments that won't be available outside of Luna? Yeah, that's kind of a big deal, too. Universal Audio hasn't released exactly what every single Luna Instrument is, but they've let us hear a few.
First off, I'd be remiss if I didn't jump right out and say how excited I am for the Moog Minimoog (which, of course, was developed in conjunction with Moog Music). This synth is an incredibly believable reproduction of the Moog synth of the same name from the early '70s. Synth music is really popping off these days and everybody in music production should be super pumped to get their mitts on this plug-in.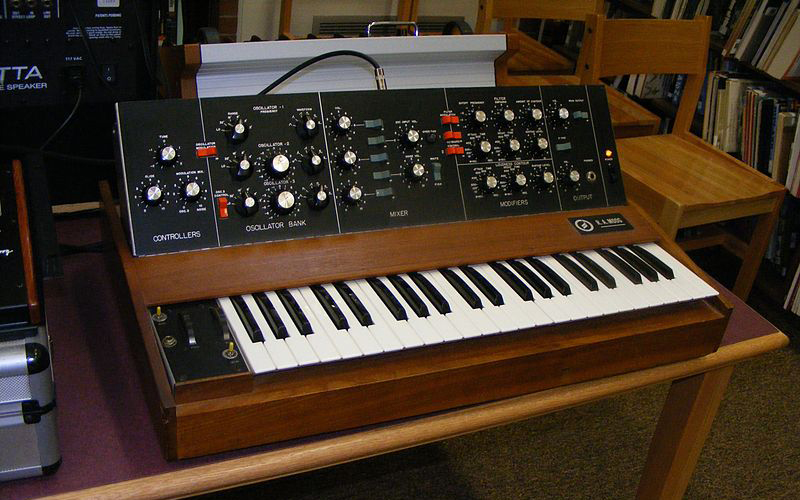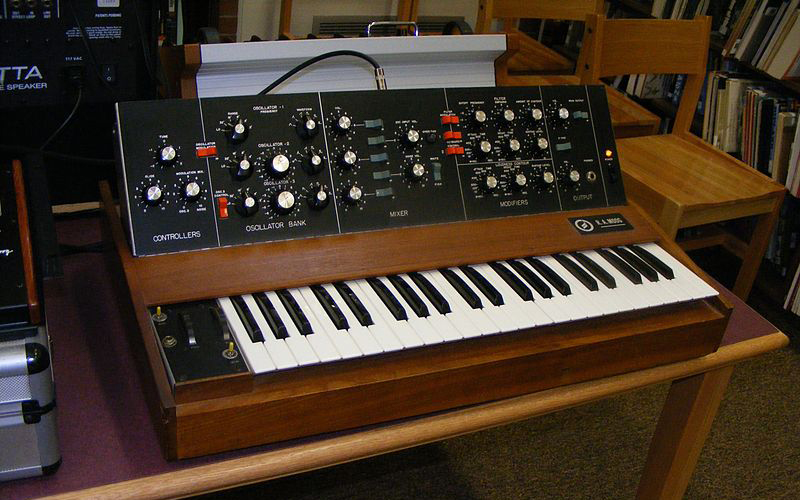 If you've ever used the UA Ocean Way Studio reverb plug-in, then you know it's a killer tool to turn your home setup into a legendary Los Angeles studio. However, Ocean Way is also home to a beautiful Steinway Model B grand piano — which UA has faithfully recreated for their Ravel virtual instrument that comes with Luna. In my mind, this is the best virtual piano I've ever heard, hands down.
A Universal Audio rep told me they have a selection of keys and percussion instruments, as well as full drum kits, orchestral instruments, and much, much more. Plus, the sky is the limit, and the kind of black magick that these folks harness to bring us incredible plug-ins and tools is unrivaled — who knows what kind of Luna Instruments they'll be releasing in the near future?
Overall Impressions
With all the hype online for Luna leading up to NAMM, I wasn't sure what to expect. There were all these little teasers for the product, but not much information. Like, at all. I had no idea what the product even was. I saw an image that had some knobs that looked vaguely like they belonged on a synth, but I was truly clueless to what they were going to be presenting.
I think that this is a good step overall, for reasons that I've mentioned in various spots throughout this post. Personally, I'm a die-hard Pro Tools user. I can't say that Luna is going to make me give that up, but you can be certain that I'm going to get my hands on this product and put it through the ringer. Who knows, after this spring release, maybe I'll go all in and start swearing by Luna!
However, PC users be warned: Luna is only for Mac. I do apologize that you had to read this far before I blew your lid off with that tidbit. I know, I know — I've had an earful from a couple of friends already. To quote Lando Calrissian in The Empire Strikes Back, "It's not my fault!" Instead of being salty about it, maybe you should consider trying a different brand of computers! Or not, but don't @ me when all your Mac-user friends are ranting and raving about all the crazy stuff they can do with Luna.