It's that time again — the NAMM show is starting January 16 and the buzz is building every day. We're compiling a list of gear announcements and rumors to help you keep track of it all.
Check out our list sorted alphabetically by brand below, and be sure to keep up with our coverage live from the show floor, starting January 16!
Earthquaker Devices
The once extremely limited Life Pedal has been resurrected as the production model Life Pedal V2. But hurry, this Sunn O)))/EQD joint is selling at the speed of unholy light!
Epiphone
Could we expect some updates regarding an updated headstock shape? The possibility was casually teased by Gibson executive Cesar Gueikian back in September. His response when a commenter suggested the brand bring back a classic headstock shape? "It's coming."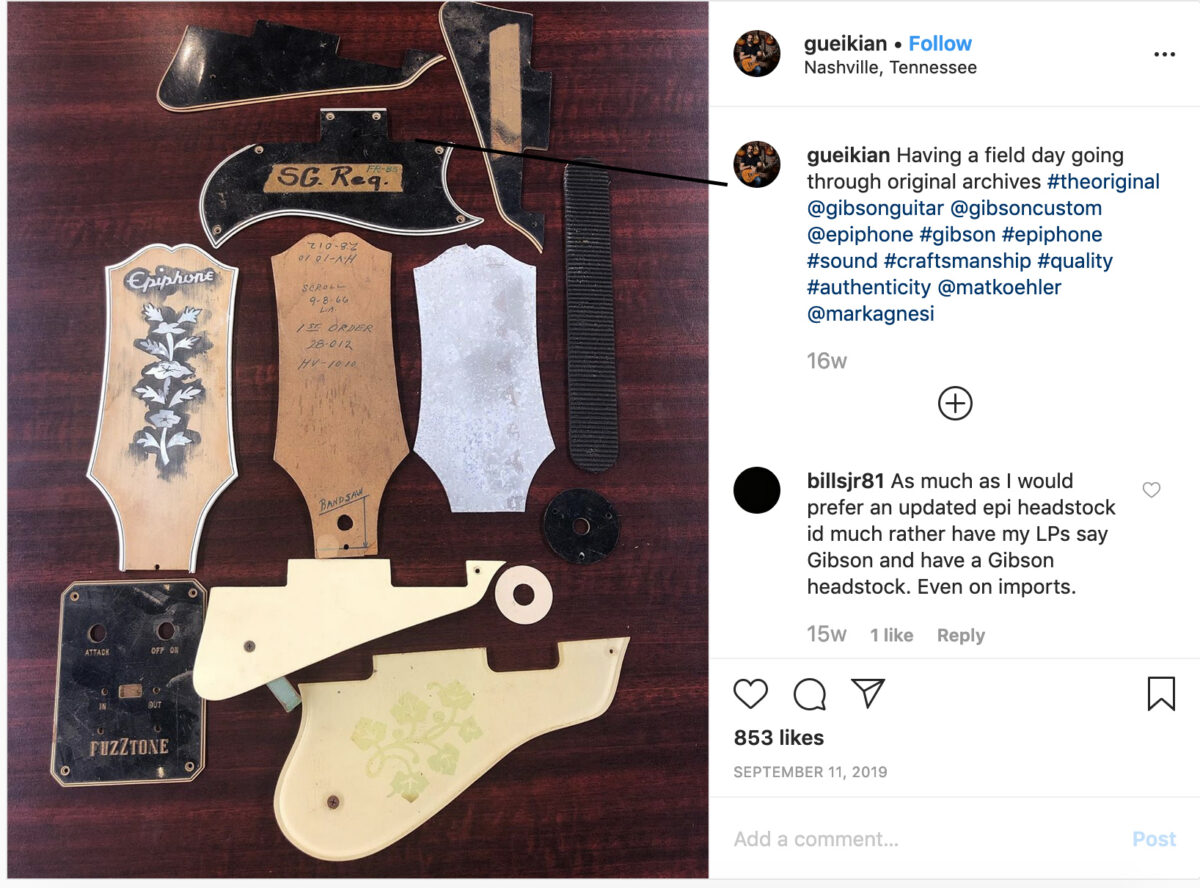 Fender
American Acoustasonic Stratocaster
After the runaway success of the American Acoustasonic Telecaster, is it any surprise Fender is bringing their groundbreaking tech to the Stratocaster body shape? It sounds excellent in this video!
We can't confirm whether this is true, half-true, or a total joke, but either way, we'll be listening closely for any Whammy pedal excess coming from the Fender booth.
Gibson
Gibson and Epiphone have quite a bit of buzz heading into NAMM 2020. Topping the list for Gibson are a couple of now-confirmed Custom Shop models, though, neither will be ready by the time the show opens unfortunately.
Adam Jones
First up is a recreation of Adam Jones of Tool's incredible 1979 Les Paul Custom in Silverburst.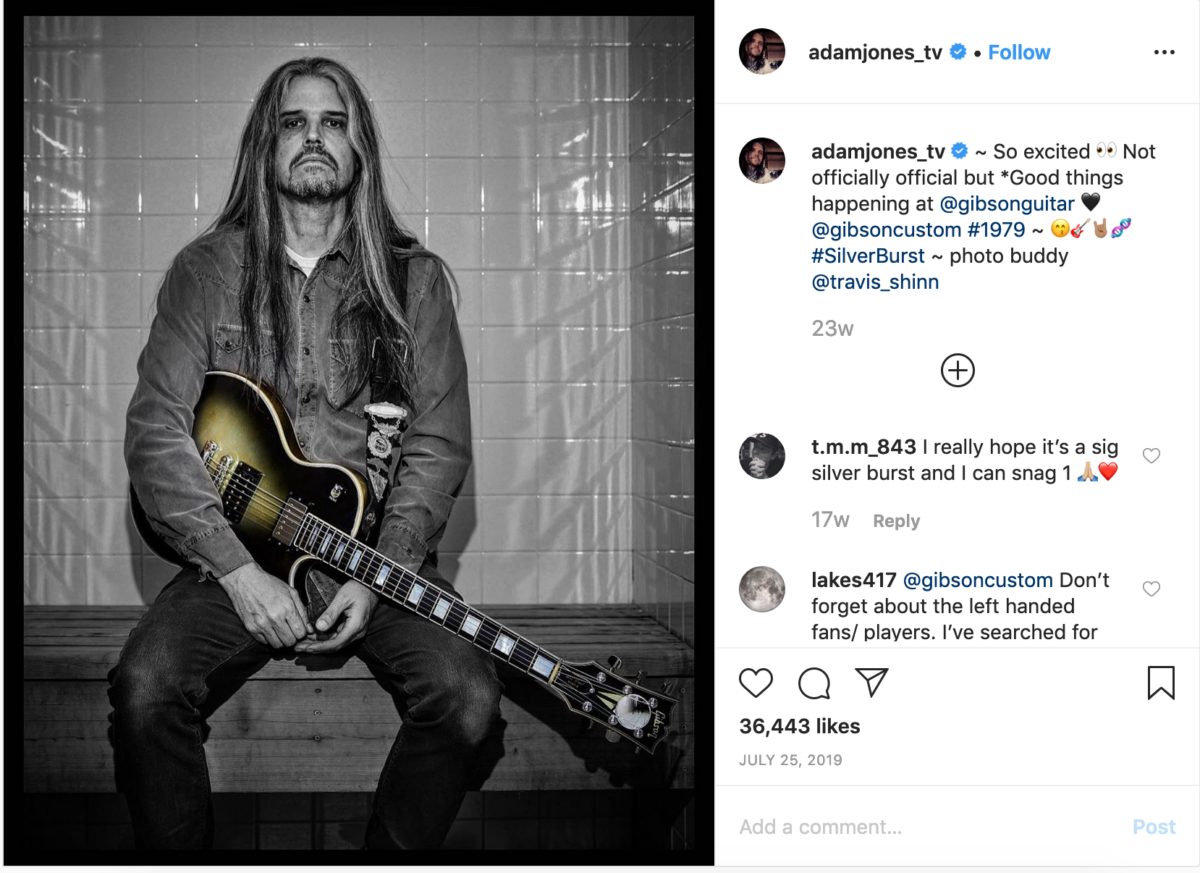 Tony Iommi
And, following this teaser post on Instagram, it's been confirmed that the Gibson Custom Shop will recreate Tony Iommi's famed "Monkey SG," left-handed orientation and all!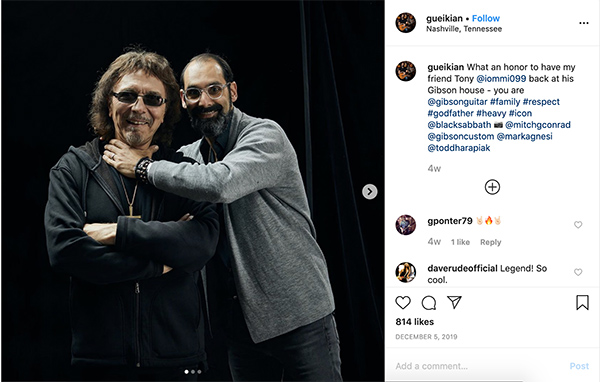 Murphy Guitar Lab
Gibson recently announced a new division of their Custom Shop headed by master relic specialist Tom Murphy. The Murphy Lab will focus exclusively on revitalizing the process of building true-to-spec reissues of vintage Gibson guitars. Whether or not some of these new creations will be on-hand at the show remains to be seen, but we expect the usual jaw-dropping Custom Shop models.
Ibanez
Ibanez has already released its annual roster of new models, and this year's crop of guitars, basses and effects definitely doesn't disappoint. Highlights include wild new basses, like this 6-string headless EHB1506MS, a more affordable Joe Satriani model, and the impressive new Fingerstyle acoustic series.
New Steve Vai Model?
One bit of news from Ibanez that remains unconfirmed is a potential new model called "Pia." Leaks have appeared online of a guitar that looks similar to an Ibanez Jem, Steve Vai's signature model. Adding credibility to the rumors is the fact that "Pia" is Steve's wife's name. YouTuber Levi Clay has a solid summary of the news, along with leaked catalog pics.
Korg
Korg is taking their classic Wavestation into the next decade with the Wavestate, a compact, super-powerful digital synth. It's available now at zZounds — just don't call it a reissue!
This is big (in more ways than one)
Korg just dropped a massive new re-release of the classic ARP2600! This hype video for the new Model 2600 FS teases some of the iconic sounds the original is responsible for, in case you're unfamiliar.
Orange
Orange has already released their two newest products: the Bass Butler and Little Bass Thing — both now available on zZounds!
TC Electronic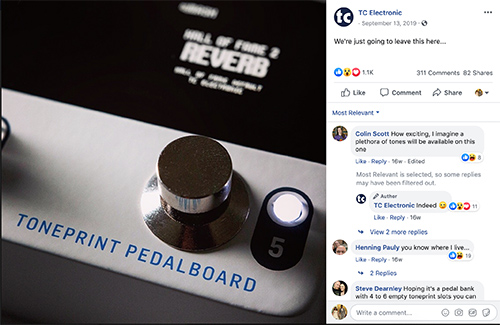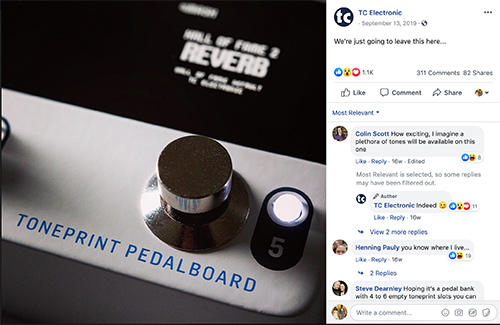 TC Electronic is long-overdue for an all-encompassing multi-effects pedal, and it looks like we won't have to wait much longer. It's been a few months since they teased a picture of a "TonePrint Pedalboard" on Facebook, so we are really hoping to see it at NAMM.
Vox
The Cambridge50 is Vox's latest solid-state modeling amplifier. Powered by NuTube tecnology and boasting 11 amp and 8 effects models, could it be the last amp you ever need?