There are not many companies that have been open since the 1830s. For their first six years, all Martin guitars were made on Hudson Street in New York City before moving to Nazareth, Pennsylvania. In 1839, C.F. Martin and his family moved to rural Pennsylvania because it reminded them of where they grew up in rural Germany. The rolling hills and old, narrow streets are classic examples of why people love living in the countryside.
The original factory is registered as a national landmark, and is an absolute time capsule. There's handwriting on the walls from luthiers, original work benches, and chisels all around the place. Seeing the original factory during the heart of autumn was really special. Rich, natural light shining in through the original windows casting shadows across the room just reminded me that all of these holy grail 000-18s, D-28s, and D-45s were made in that very building.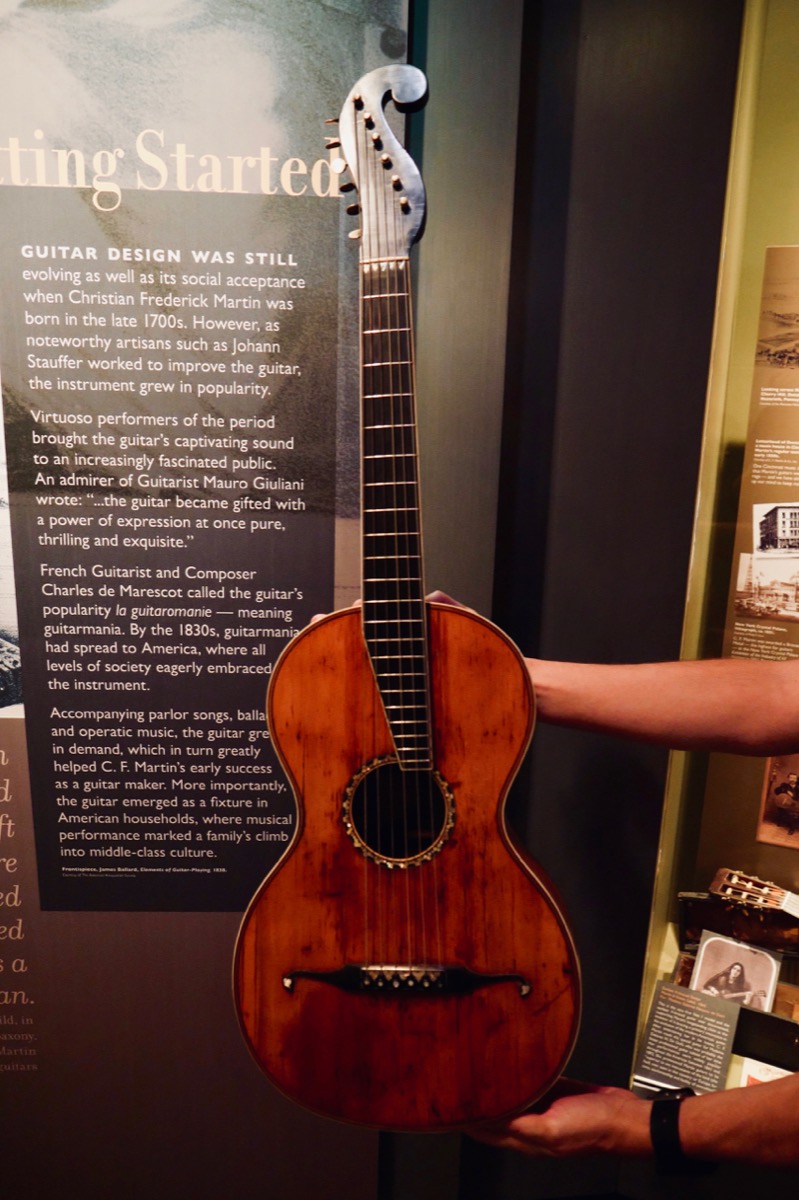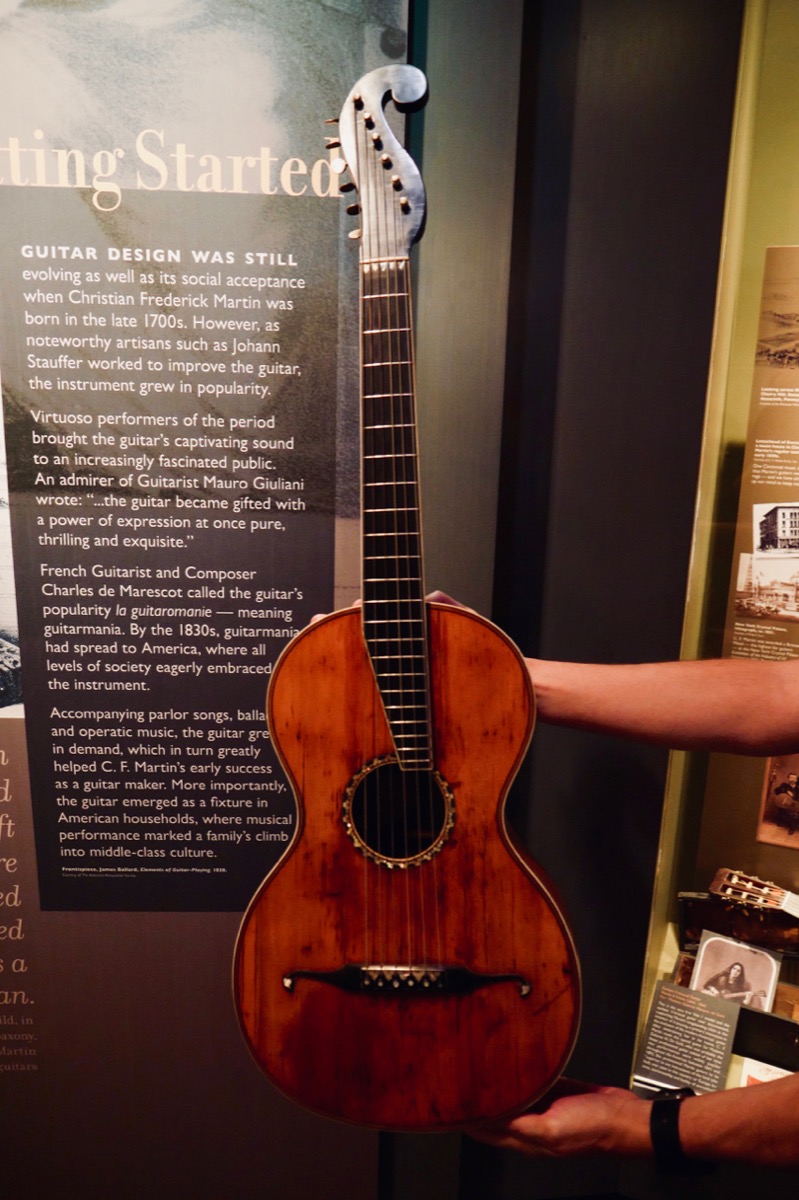 Martin has such a rich history that extends out to countless genres of music. Whether you're searching for the perfect bluegrass picker or a mellow, couch guitar, Martin has you covered. Made from carefully selected woods, each and every Martin has a soul of its own. Martin is the benchmark of acoustic steel-string guitar building.
The Factory Tour
Finely crafted instruments made today require a blend of modern technology and the human touch that machines can't replicate. The Martin factory is filled with extremely talented folks that dedicate years to honing their craft. As a manufacturer that uses a lot of wood and raw materials, Martin is very conscious of being efficient and recycling.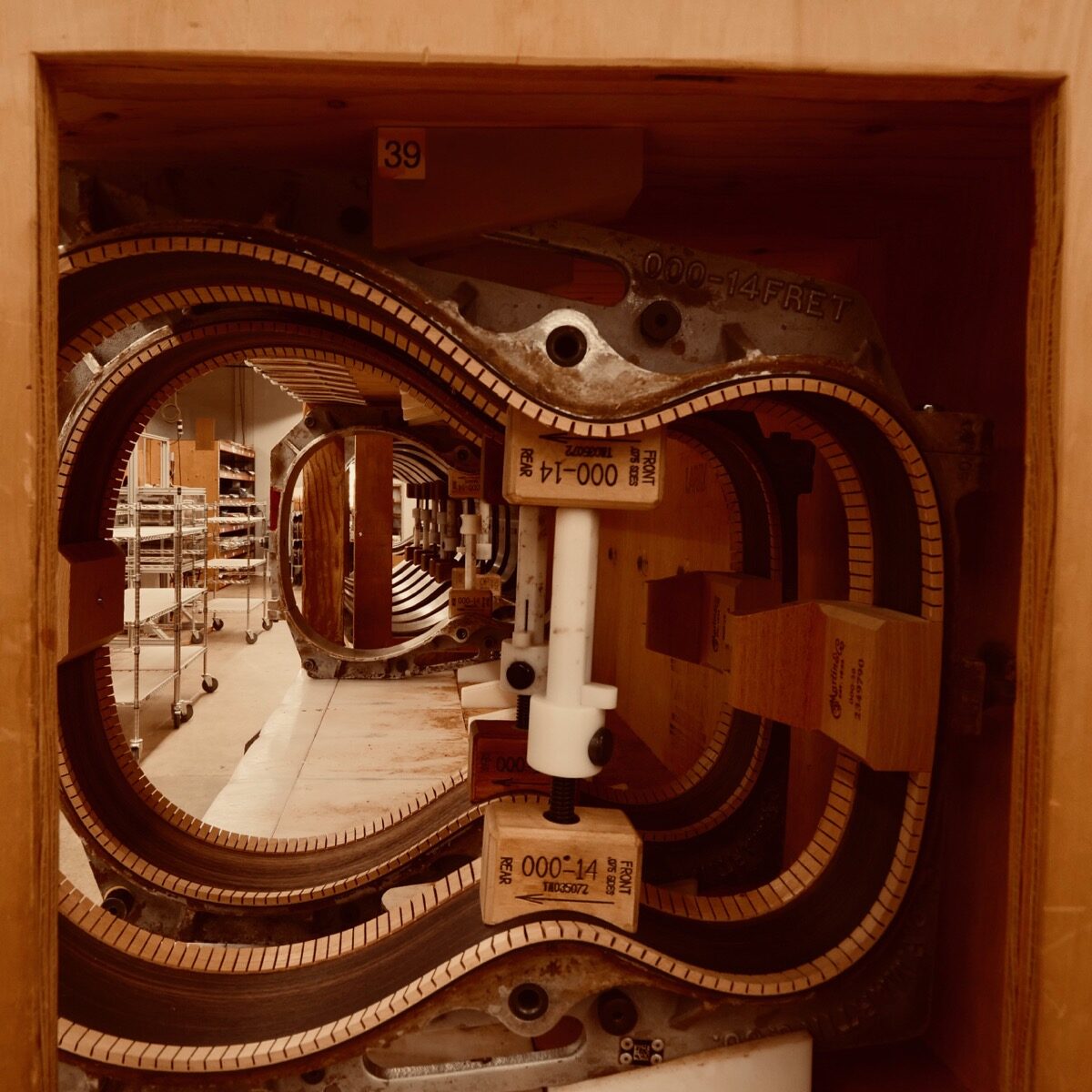 Selecting tops, scalloping bracing, and inserting inlays are all still done by hand. Factory workers use technology to see through the tops, but still grade them by hand. Carving down the braces so the guitar is stable, but the top can move freely gives the player that massive sound that only a scalloped-brace guitar can give. The extremely high level of detail it takes to inlay a rosette around the sound hole of even a D-18 is incredible. Learning to work with herringbone for inlays on a style 28 guitar can take years of practice.
The Museum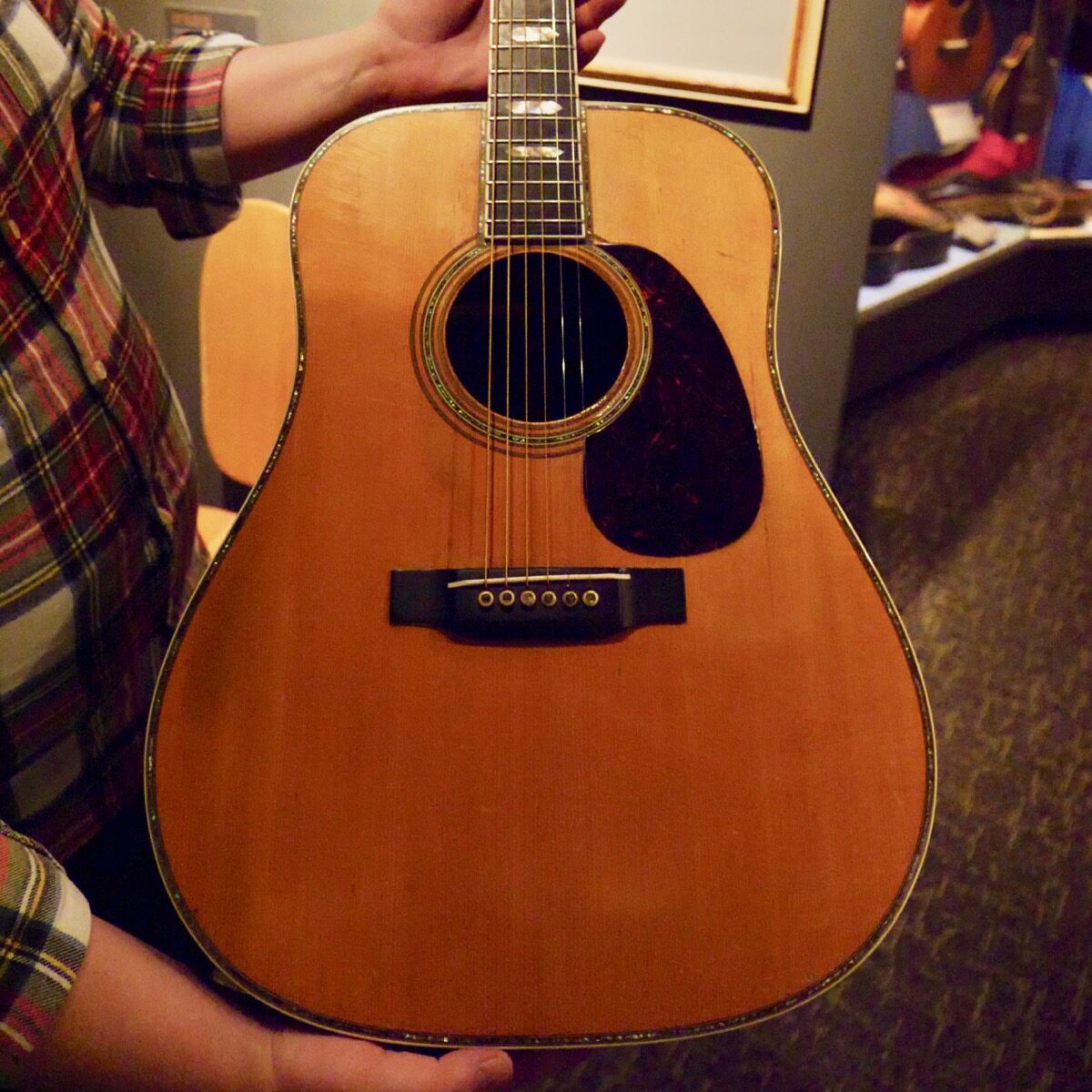 First off, the museum is in the same building as the current factory. These historic guitars influence what guitars are built today. Just because it is old does not mean that it has a big, fat neck. From the first guitar C.F. Martin ever made to a guitar that was signed by Babe Ruth and Lou Gehrig, this museum truly has it all.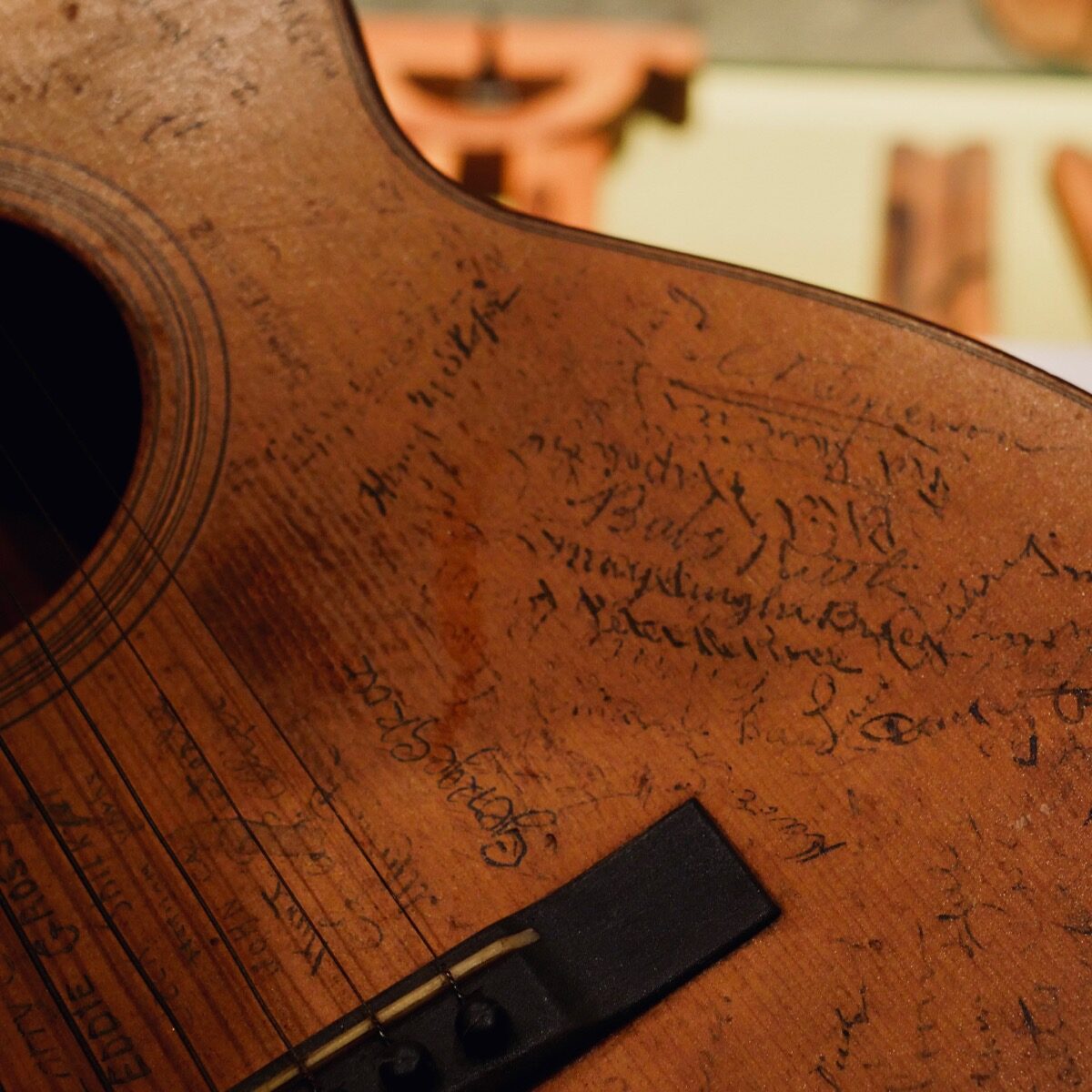 Where do I start? A Pre-War D-45? Or just a run of the mill 1937 D-28? Okay, how about a 1930 OM-45 Deluxe? 1930 was the first year of production of the OM models. If pearl binding on every single joint isn't enough for you, this Deluxe certainly has enough flair. With a decked out pickguard, banjo-style tuners, and a downright intoxicating sound, this is certainly a dream guitar for any acoustic guitar enthusiast. Of course, these come at a price that us mere mortals can only dream of owning. Each and every guitar in the Martin Guitar Museum has a story and a history, which to me, is the most fun in learning about old instruments.
I would like to personally thank our Martin Guitar family for having the zZounds crew in gorgeous Nazareth, Pennsylvania for a quick visit. If you're in the area, I highly suggest you check out the factory tour and the museum.