Multi-instrumentalist Neon Vines climbed into the electronic music production scene in early 2018, poised to outgrow her singer-songwriter roots. In just a few short months, she began to amass a dedicated fanbase on YouTube and Instagram — and an ever-expanding collection of high-tech music-making tools like the ROLI Seaboard, Ableton Push, and Akai MPC X.
Neon Vines' videos — which feature both original songs, and creative covers of pop/dance hits — showcase her vocal talents, fierce instrumental chops, mad live-looping skills, and uncanny ability to wrangle a massive rig of electronic instruments with just her own two hands and feet.
After catching her live performance on the Akai Force at NAMM 2019, we sat down with Neon Vines to chat about her go-to gear for songwriting and production — from looper pedals to compressor plug-ins.
From Portastudio to Pro Tools…And Beyond
zZounds: What was the piece of gear that first got you started with electronic music production?

Neon Vines: All I used to do as a kid, literally all day long, was record myself on cassette tape using the tape recorder on my karaoke machine. I would just record random song ideas by singing into the mic, and sit in my basement all day having a blast filling up tape after tape. My parents bought me a Tascam DP-01 when I was maybe 8 or so, which is a multitrack hard disk recorder — unbelievably retro piece of gear right there. I thought it was incredible that I could record instrument parts separately and then layer them on top of each other and adjust their levels independently — revolutionary technology when compared to cassette tape.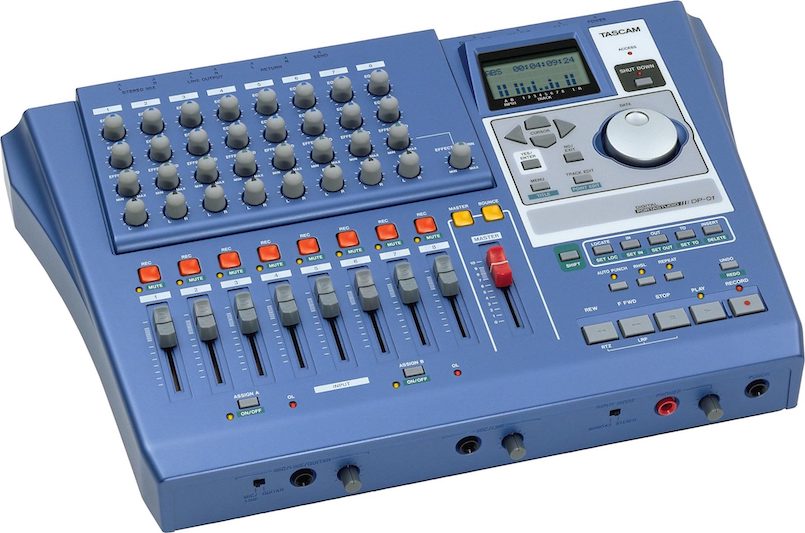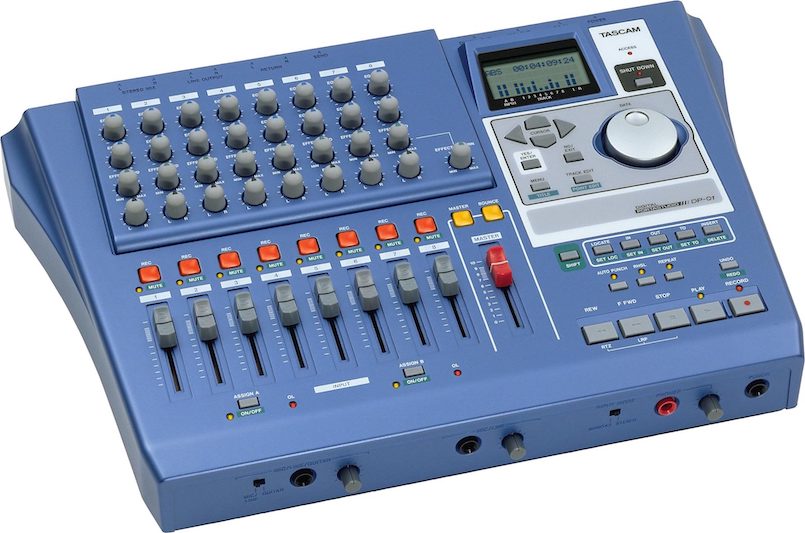 When I was about a freshman in high school, I got a Korg M3 piano keyboard, which I still occasionally turn to for inspiration. That thing is full of some amazing sounds, and when I began to explore them all and venture into ways of manipulating and modulating sound parameters, this inspired me to experiment with looping unique combinations of sounds within 4- and 8-bar loop sequences.


The first looper I bought was the Boss RC-505, and I absolutely fell in love with it. About 6 years later, I still use it on a fairly regular basis to this day. I couldn't stop writing songs when I first got it, and quickly filled up the 100 slots of internal song memory.
I started learning Pro Tools when I was about a junior in high school, and as my style of music continued to evolve from a largely acoustic foundation to more and more electronic, I eventually transitioned to Ableton Live several years later. The next significant piece of gear I bought was the Akai MPC X. This took me to a whole new world and truly changed my life. I was lost in inspiration. I then bought the ROLI Seaboard and adopted the name Neon Vines, which both happened about a year and a half ago.
Neon Vines' Top Gear for Live Looping
zZounds: To someone that's new to live looping, what hardware/software would you recommend starting out with?
Neon Vines: It honestly depends on the type and extent of flexibility they require, and what sort of music they will be making. If they don't want to use a computer on stage, I often recommend the Boss RC-505 looper. However, it's not the right choice if you'll be playing an instrument like guitar — you'll want a foot-operated looper instead. The Boss RC-300 would be a better choice for guitarists or other instrumentalists that require two hands at all times.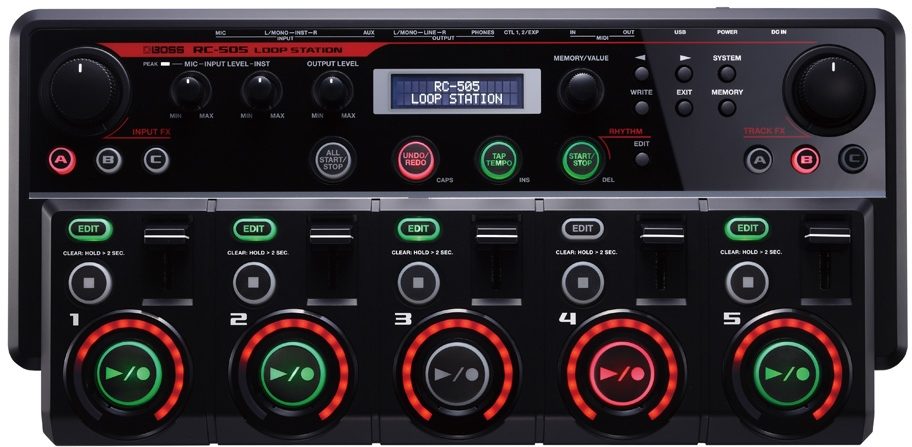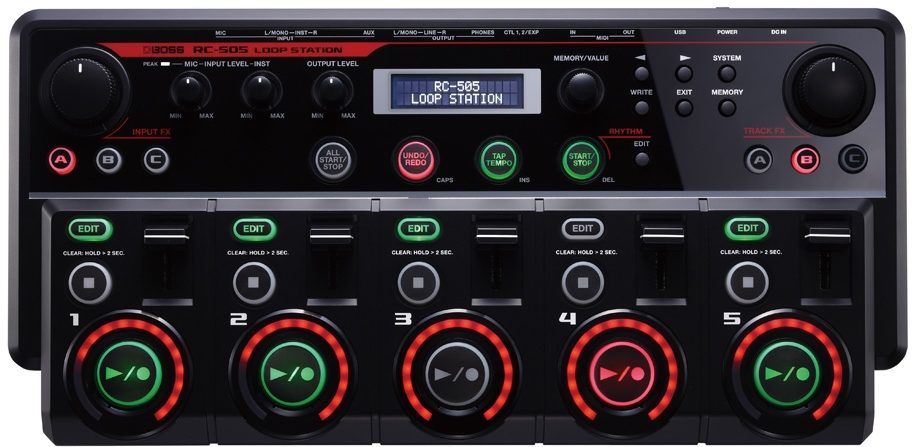 The Boss RC-505 is a very user-friendly device, which is well-designed and offers just the right amount of flexibility to create dynamic performances and play around with simple, yet powerful effects. It is also very forgiving when it comes to how loops align, so it's easy to have loops repeat seamlessly so that a listener cannot identify where the loop starts/stops. There are 5 loop tracks available for each song, which can each have additional layers layered on top of them.
These days I usually need to manage more tracks than that, so my preferred method of looping is using Push 2 with Ableton. Limitless possibilities. My next choice would be looping with the Akai Force. If an artist is not opposed to using a computer as part of their looping performance, I'd recommend using the APC 40 or Push 2, if they use Ableton. It's extremely important to learn your way around your DAW first, though — I wouldn't recommend anyone take on the simultaneous tasks of learning hardware-focused looping and learning software navigation at the same time. Learn the software first before incorporating external gear. Frustration is the number one reason people don't stick with music production, so it's important to take things one step at a time and not take on too much all at once.
Neon Vines' Vocal Chain
zZounds: What's your go-to chain for recording vocals — a favorite microphone, compressor, EQ, reverbs, delays, other effects?
Neon Vines: I stay fairly consistent with what I load my vocal chain with. To save time, and retain flow and creative momentum, I've created and saved what I refer to as "placeholder presets," which are user presets I load on the vocal track to quickly get the vocal at a solid starting place before tracking. I worry about specific tweaks and adjustments later.
I start by pulling up an instance of iZotope's VocalSynth 2, which applies a bit of pitch correction, subtle harmony undertones/doubling to fatten up the vocal, and an almost undetectable amount of distortion and compuvox [glitchy, "computerized" sounds] to help the vocal cut through the mix. VocalSynth 2 might be my favorite plug-in of all time.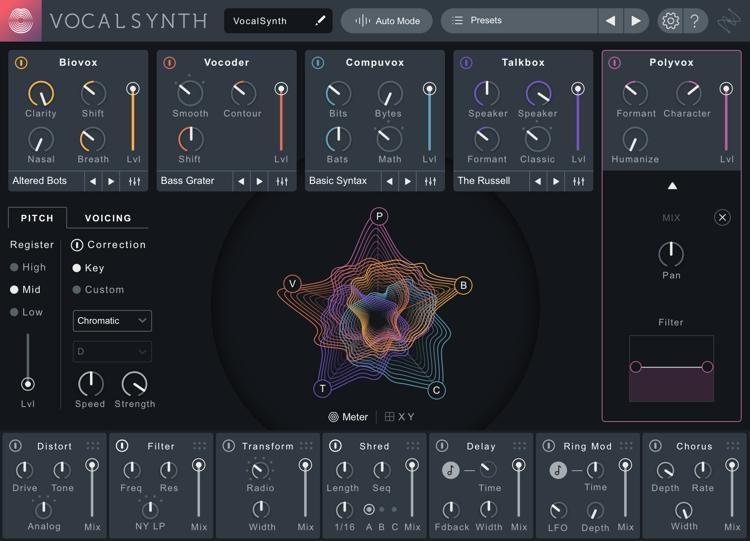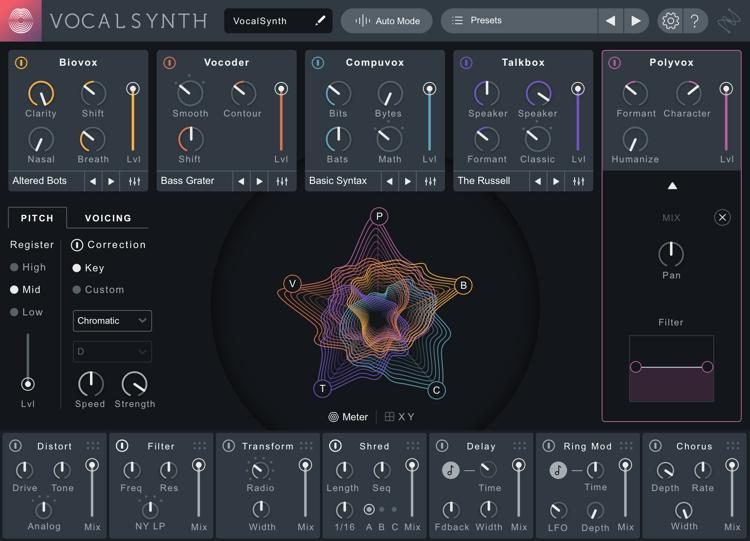 The order that I arrange the next series of plug-ins really depends on the song. I add Vari Comp by Native Instruments — one of my favorite compressors, very simple to use and great sound; iZotope's Neutron for EQing and subtle compression — mostly cut the low-end frequencies and slightly lift the high end; Waves Renaissance DeEsser to tame harsh high-frequency transients; Waves H-Reverb, my favorite reverb plug-in; Waves Vocal Rider to balance the dynamics of the vocal a bit — I don't usually add this until after writing in custom volume automation, though; and AIR Dynamic Delay for a subtle amount of delay, which I typically set to be in sync with the song. Every now and then, I'll add Waves Butch Vig Vocals if the vocal needs a bit more of a boost in air; I love the breathiness this plug-in can give a vocal.
When it comes to the final stages of mixing, I'll often add a couple other compressors, like Waves CLA-2A or CLA-76, with the threshold set very high to only target and tame outlier moments where the vocal might spike a bit too much, and ensure an even more consistent vocal performance.
I find that using a series of compressor plug-ins that each slightly process the vocal, brings better results than using only one compressor and setting the threshold very low so that it's doing all the compression itself. Every compressor has a signature sound, and I find that applying a variety of lightly tasked compressors in series makes the vocal sound "healthier" rather than slamming all the workload on one.
Of course, my vocal chain looks different depending on the needs of the song, but these are some of my go-to plug-ins. I always go through and do volume automation by hand after tracking, which I actually spend a tremendous amount of time on.
My preferred microphone to track vocals with is my Neumann U 87 Ai. Absolutely obsessed with it.
Starting the Songwriting Process
zZounds: In your writing process, do you usually start with a beat, a melody, a lyric idea, a riff? What tends to emerge first?
Neon Vines: It is honestly a totally different experience every single time. My songwriting process is completely song-specific, and my methods vary pretty drastically. Sometimes it starts with me frantically trying to record myself singing a rough melody idea into Voice Memos on my iPhone while driving, and sometimes one tiny sample I stumble across ends up inspiring the whole track.
If I simply decide I "want" to write a song, and don't necessary have any initial creative ideas/direction to go on, I typically start with drums or some kind of rhythmic/arpeggiated instrument preset. Rhythm is at the root of everything I do, and I find that starting here feels very natural. I know I have an idea worth pursuing and developing when I can't stop listening to it on repeat, even if it's just a really simple drum pattern. I usually don't feel like I have a song until I think of at least one interesting lyrical phrase and melody to base everything around.
Capturing the Creative Flow
zZounds: Imagine you just got a musical idea that you need to capture fast. Which instrument do you grab, and why?
Neon Vines: If it's any sort of melodic idea, versus it being drum/beat-related, I usually pull up SynthMaster One first. This virtual instrument plug-in is really dope because its CPU usage is so low, yet the instrument sounds are fantastic, and I've found a lot of inspiration from the complex sounds I'm able to make. It's also compatible with the Seaboard, which is dope. I've had sessions where I had like 20 instances of SynthMaster open, with no CPU problems at all.
While I absolutely love the sounds in Omnisphere, Serum, and Kontakt and use them all the time, I usually don't go to these plug-ins as my very first choice, because I want to be sure that I don't get bogged down by CPU issues at the preliminary stages of songwriting. Nothing is worse than creative flow being obstructed by technical/tech-related issues. I want to be sure that I can get all essential tracking done without running into distracting issues like latency or pops and cracks from processing overload. Running into CPU issues during the mixing phase is less problematic than when it happens during songwriting.
If the initial inspiration that strikes me is drum/rhythm related, I usually fire up my MPC X or an instance of XO by XLN Audio. Once my song has "legs," so to speak, and is starting to come together with more defined instrument parts and structure, I will then explore sound design within more CPU-demanding plug-ins, and substitute those sounds for what I had initially tracked with.