Got too much reverb on your drum track? In years past, there used to be nothing you could do about that, other than go back and re-record with closer mics or in a deader room. But sometimes, this isn't an option. Luckily, with iZotope RX 7 you can actually de-reverb sounds, for a cleaner recording.
Read more of what we've used RX 7 tools to accomplish in these blog posts
For this post, we're providing a couple examples of de-reverbing full drum tracks — that is, the full kit, not the individual mics. You can of course use the RX 7 De-Reverb plugin to process individual tracks like kick or snare only, and using it like this, even if you're trying to de-reverb the whole kit, will result in a more natural and subtle tightening of the sound.
We wanted to see how well RX 7 would be able to take reverb off an entire drum kit, which is a pretty complicated audio signal. Turns out that even if you're trying to de-reverb such a complex sound, RX 7 is surprisingly effective and natural sounding. But don't take our word for it — have a listen!
Audio Samples
For the first set of clips we have an electronic beat with a very loud, long reverb added. Here's the original:
And here's the same clip processed with RX 7 De-Reverb:
A cool feature of De-Reverb is the ability to hear only the audio that is being detected as reverb (the reverb only). Here's what that sounds like: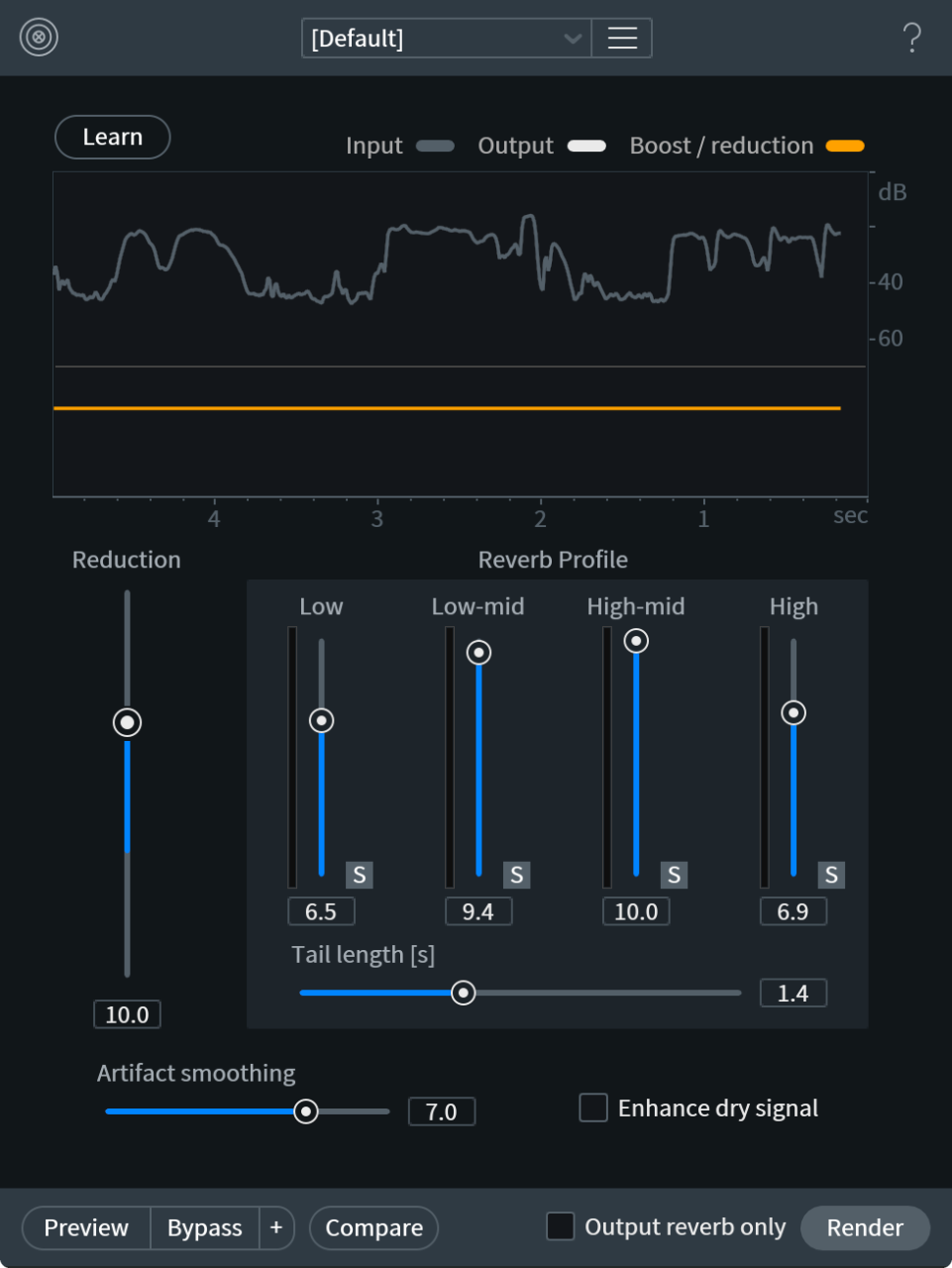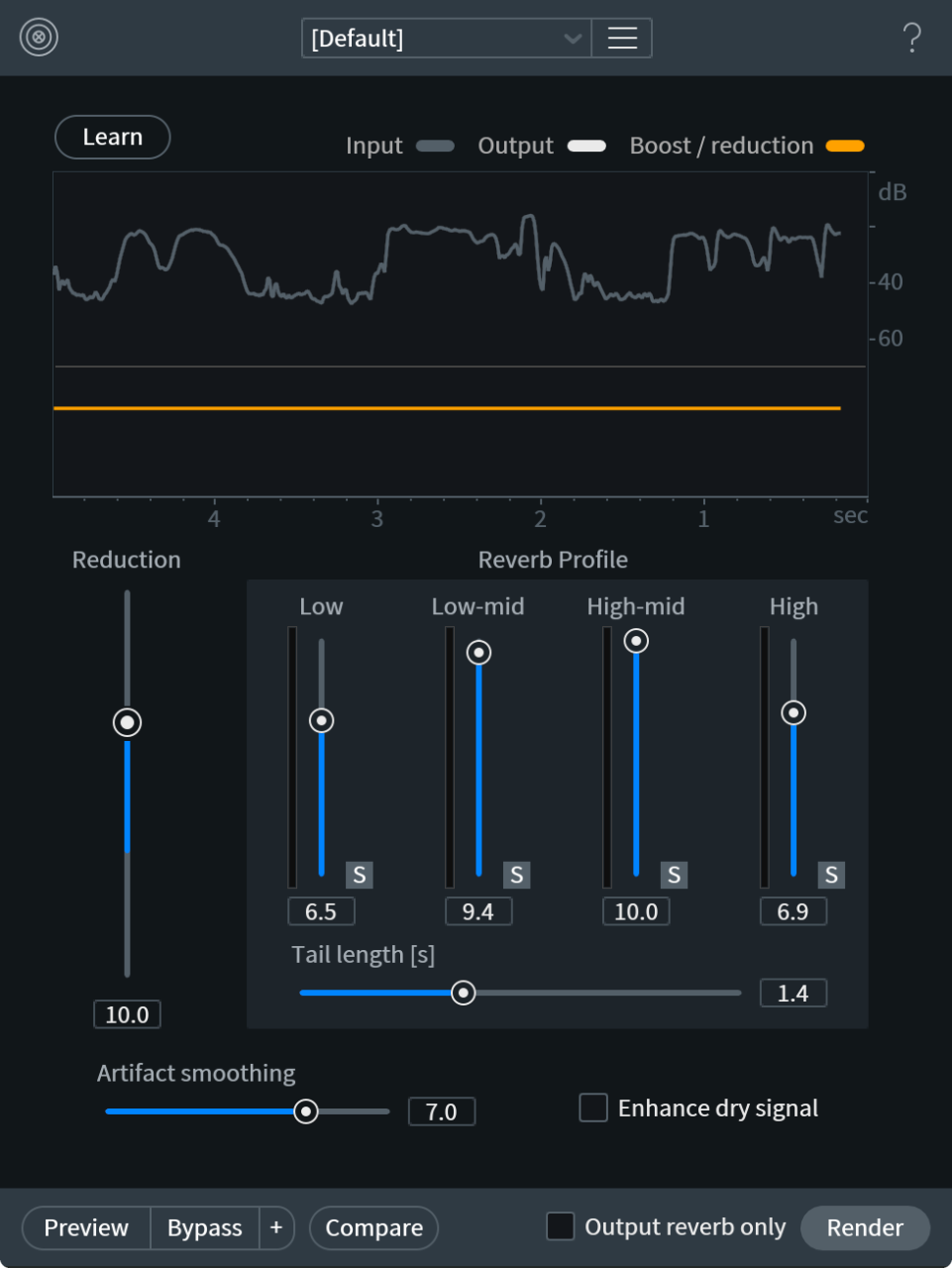 If you wanted to clean this track up a bit more, you could use an expander to lessen the reverb a bit. (An expander is the opposite of a compressor, see our Guide to Compressors.) Here's the track processed with RX 7, with a little expansion added:
And now for some real, acoustic drums. Here's the original (with only natural room reverb, nothing added):
Here's the same track, de-reverb'd with RX 7. Note that processing was not applied to individual drums, only the full stereo track:
And here's the reverb only from the same track:
If you listen closely to the processed tracks you can hear some artifacts, but depending on the song, this might not be a problem in the context of the whole mix. Also, these settings are intended to make the de-reverb process audible, whereas for more subtle work, De-Reverb is a lot more natural.
As you might be able to imagine, iZotope RX 7 De-Reverb could be a very useful tool for those recording in home studios, when tracks like the bedroom-recorded acoustic drums above need a little less room sound. And for those working on video post-production and field recordings, De-Reverb can be a real life saver.