Boss has just announced an entirely new series of pedals: the 200 Series! Fitting in perfectly between their standard series of stompboxes and the top-shelf 500 Series, these pedals suit players looking for expanded options of their favorite effects and tones, all in one pedal.
The 200 Series is available in four flavors: the OD-200 Hybrid Drive, DD-200 Digital Delay, MD-200 Modulation, and EQ-200 Graphic.These pedals are all available for pre-order on zZounds!
From the faintest overdrive to the squishiest fuzz tones, the OD-200 features 12 different distortion modes that will satisfy saturation seekers everywhere.
The DD-200 packs 12 distinct delay modes into a single box to give you a variety of time-based effects. Use the tap tempo to always make sure you're on beat.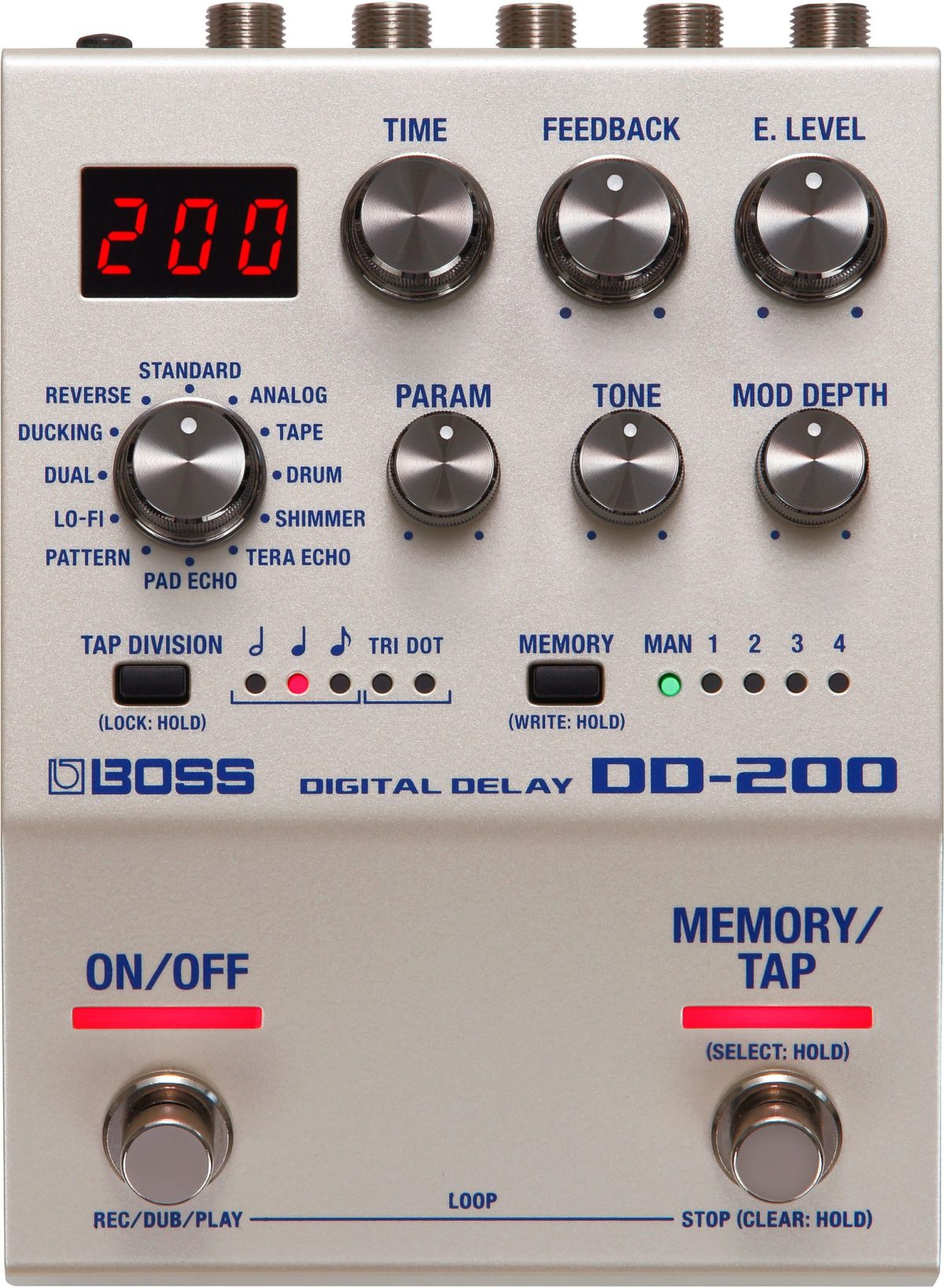 Add lush motion to your riffs and licks with the MD-200. 12 popular and powerful modulation effects are included, from classic chorus to the modern slicer.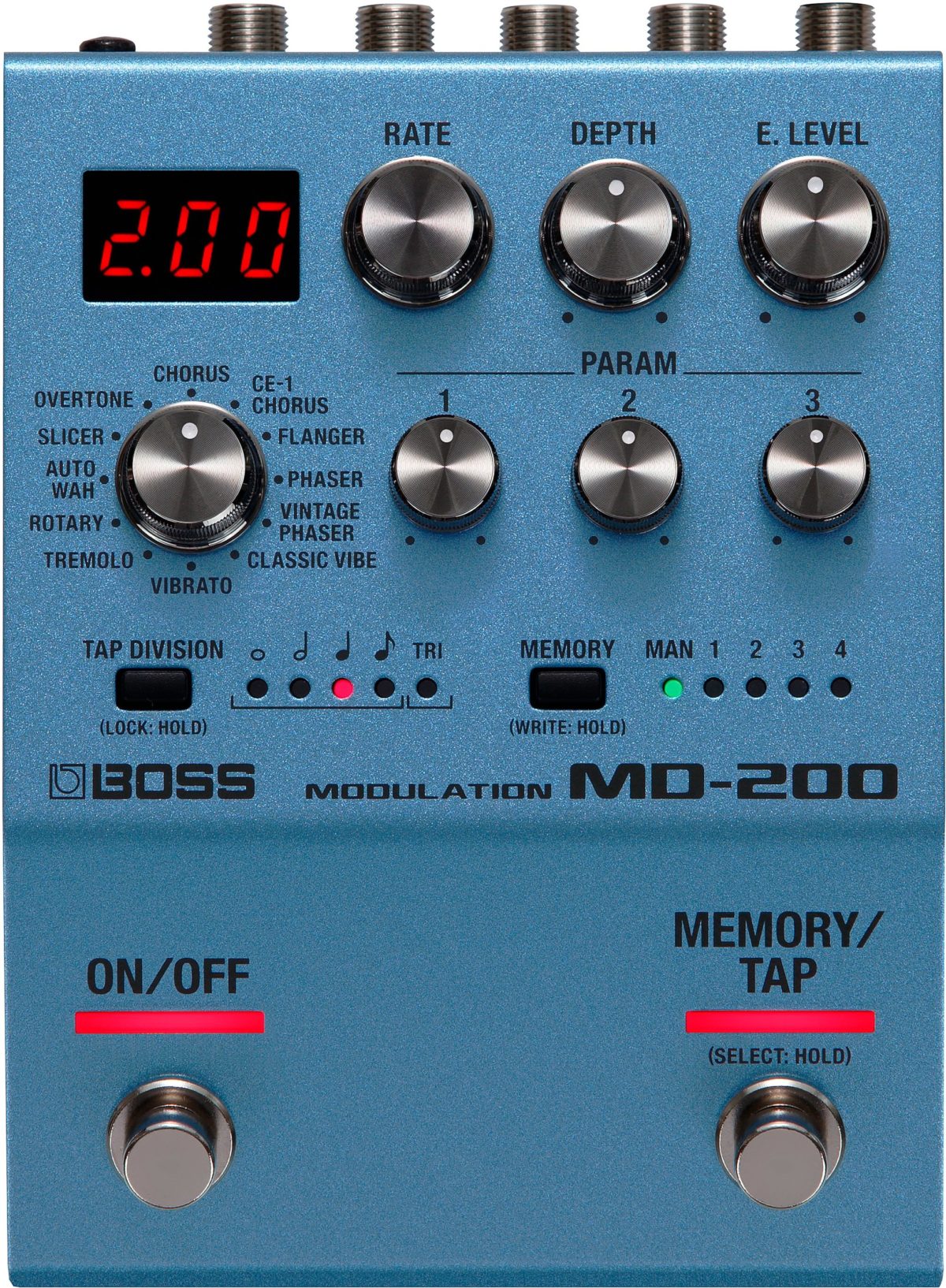 Surgically sculpt the perfect bass or guitar sound with the EQ-200. This dual 10-band EQ can also conveniently store up to four EQ settings for easy recall.