Using the MWM Phase Wireless DVS System replaces a traditional turntable cartridge/stylus and timecode pressed vinyl records for use with DJ software. This is very exciting technology for the DJ world and eliminates a lot of headaches that are often encountered when using a traditional setup. Issues with poor tonearm pins, bad cables on the turntable, ground hum issues, stylus skipping or poor tracking in old, beat-up vinyl grooves can result in poor performance with the accompanying DJ software.
What is Phase?
In comes Phase: no stylus or special records needed, no more ground hum, no more worrying about aging club turntables in poor condition. Phase slips on the spindle and is attached to any record (bring back those Mitch Sings Polka records!) With a small adhesive metal strip, the Phase Remotes themselves are magnetic and stick to your platters with great stability. The receiver intercepts the rotational data and sends the timecode signal to the mixer or interface. The system is extremely responsive, with what feels like less latency than a traditional DVS setup. From the wildest scratch techniques to the simplest blends, its accuracy is uncanny — and it's made a huge impression on DJs across the globe.
Phase consist of two parts: a receiver and two remotes. The remotes sit on the records of a turntable. They track rotational data and transmit time code signal to a receiver which a user either has connected to a traditional DVS (Digital Vinyl System) box such as a Denon DJ DS1, Traktor Scratch A6 interface, or other older models by Rane such as SL1, SL2, SL3, SL4 boxes. Aside from these external interfaces, Phase may also be used with any DJ mixer that has an integrated sound card built in (Pioneer S9, Rane Seventy Two, Traktor Z2, etc). This time code is used to manipulate music files within popular DJ software such as Serato, Traktor, Rekordbox, Virtual DJ and more.
Troubleshooting Common Issues with Phase
Phase is pretty new technology to the DJ world. I've personally been following it very closely and own it. I've noticed a lot of people who have gotten theirs are experiencing some issues. Let's look at a few common problems and solutions.
"My remotes won't light up or turned off after a little while of use"
Please make sure you charge the units for at least 4-8 hours before first use (this varies depending on what they are connected into for charging — a laptop USB port will provide less power than a dedicated USB wall wart, thus longer charge time). Note that batteries for Phase systems, like most devices with rechargeable batteries, don't typically arrive fully charged.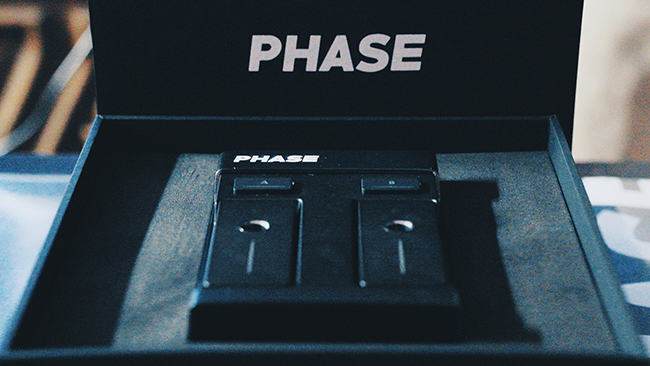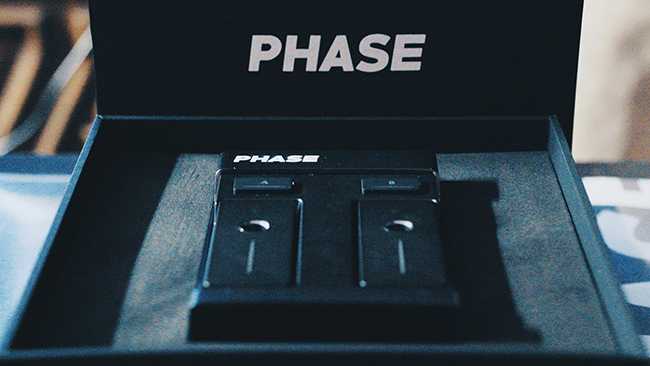 "My remotes won't turn on even after charging"

If the remotes don't light up after charging and being removed from the receiver, it's suggested you leave the receiver on, and let the units freely spin on your turntable for a few hours to deplete the battery, as some users may have a remote "Stuck" in a sleep mode. After depleting the battery, charge up again and you should be good to go.
"How do I reset the Phase System?"
Users can perform "soft" or "hard" resets via the MWM Connect software that is available at https://mwm-store.com/configuration. They can use this software to configure other parameters for the remotes, such as LED color, and sleep and inactivity shut-off times as well. Right out the box the Phase units are set to be used with Serato; if you want to use Phase with Traktor, rekordbox or any other DVS-enabled software, you'll need to download this configuration software and change the time code setting to the appropriate software.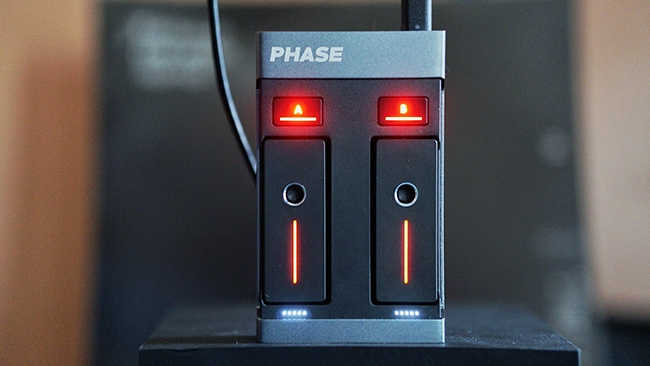 "How do I pair the remotes to the receiver?"
To pair the remotes, you can insert them into the receiver and hold the A or B button down for 3-4 seconds. After that, they should be paired and ready.
Any further questions? Call a zZounds Gear Expert at 800-ZZOUNDS (800-996-8637) or click "Chat With Us" on the bottom-right of your screen on zZounds.com!
This post was written by zZounds Gear Expert Juan