There are countless guitar-based covers of the Game of Thrones theme on YouTube, but only one that's played by show runner D.B. Weiss and theme composer Ramin Djawadi…and guitarists Tom Morello, Nuno Bettencourt and Scott Ian, plus Fender Principal Master Builder Ron Thorn.
While that's enough star power to melt The Wall, the show is really stolen by the three incredible Custom Shop models Fender created for the occasion.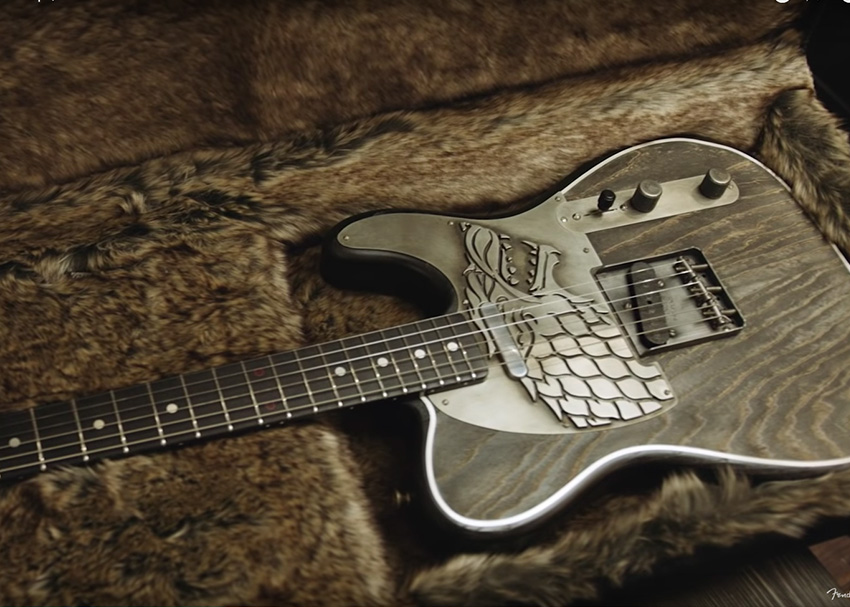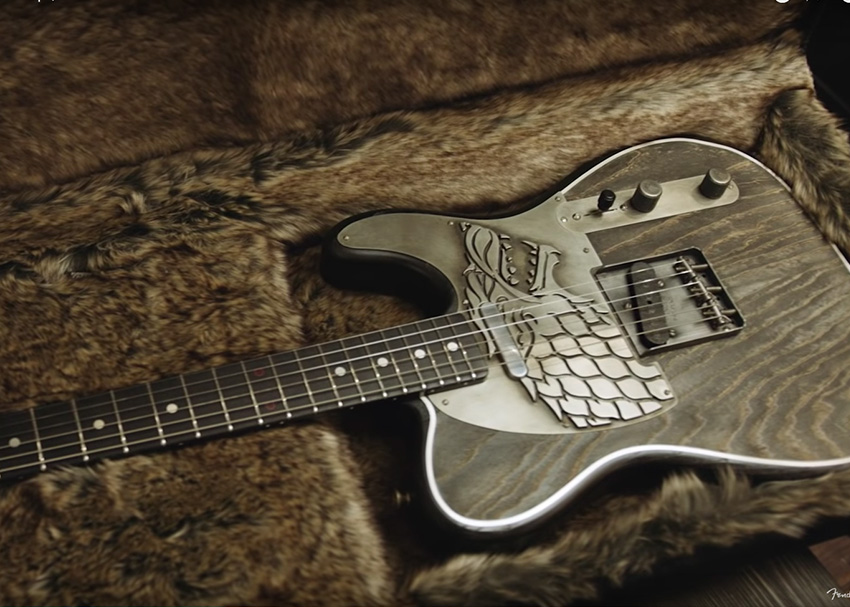 Each model is based on one of the major houses from the series. The House Stark Telecaster features a lightweight swamp ash body that definitely evokes the weirwood trees so important to the family. The house sigil direwolf is engraved on the pickguard and is an inlay on the first fret.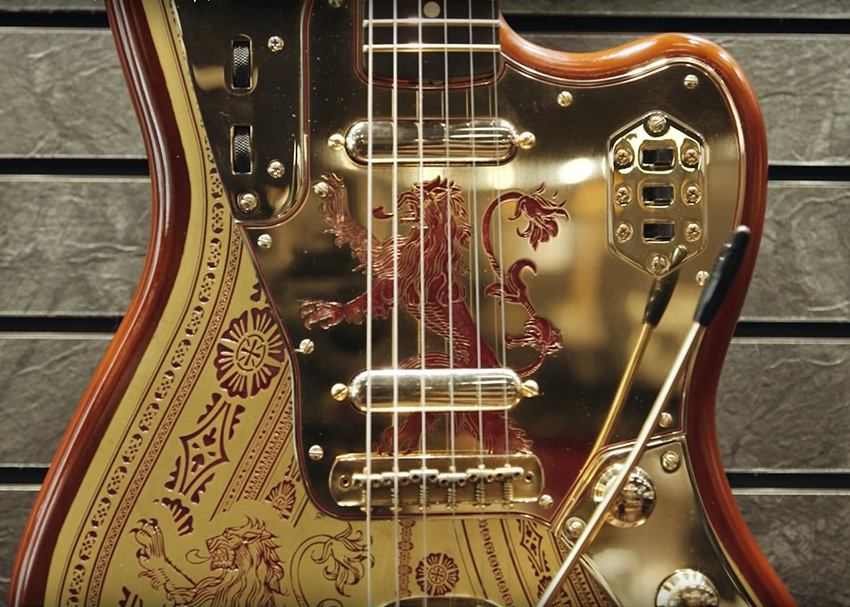 If you're the type who thinks flame maple tops are too showy, look away from the House Lannister Jaguar. All decked out in crimson and gold leaf/gold plate, this guitar features twin lipstick pickups for a tone that's as rich as Tywin Lannister himself.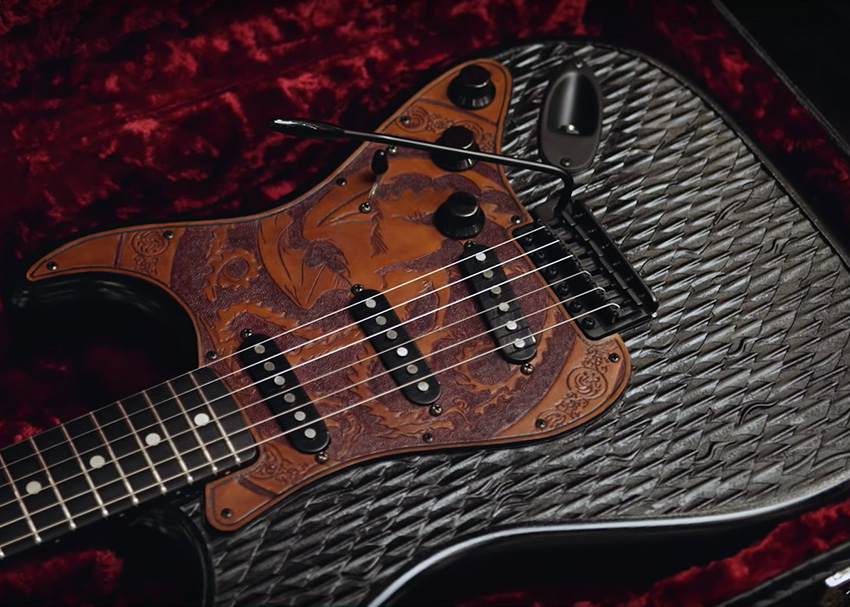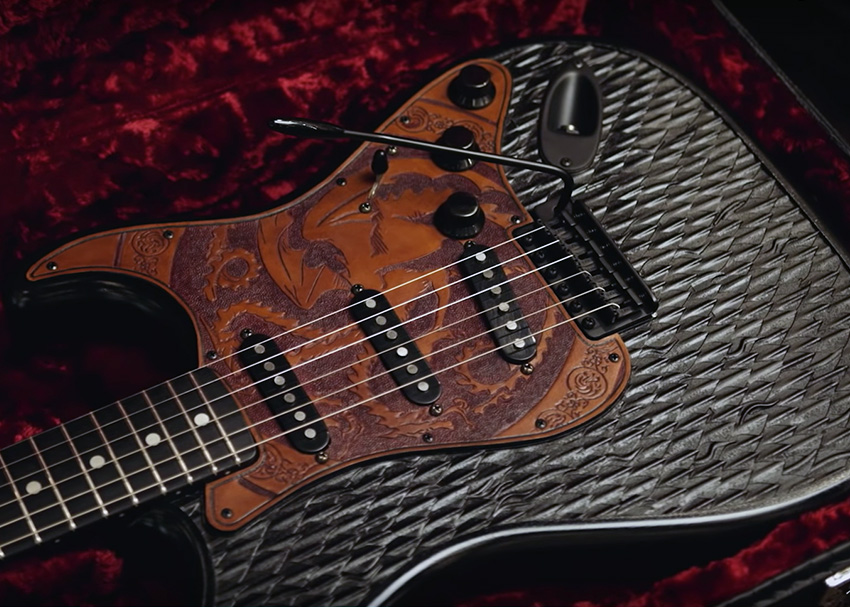 And finally, there's the House Targaryen Stratocaster. The most labor-intensive of the three, Fender maester builder Thorn called it the most difficult guitar he's ever worked on. The intricate scale carvings on the alder body alone took about 19 hours. As with the other models, the Strat has the Targaryen dragon sigil on the first fret and on its tooled leather pickguard.
At prices from $25,000 for the Stark Tele to $35,000 for the Targaryen Strat, you may have to sell a dragon egg or get a loan from the Iron Bank to afford one of these axes. Each one is truly a masterpiece, but we'll hold out for one with Valyrian steel frets or a dragonglass pickguard.