Build Your Tour Studio
As much as you'd like it to be, sometimes a recording studio isn't always conventional. When you're on the road for weeks on end and still need to keep track of your ideas, a recording studio can often be a hotel room, green room, laundromat, or the bench seat of a 15-passenger van.
Thankfully, there's a ton of road-friendly recording gear that's perfect for stuffing into a backpack or duffel bag until inspiration strikes on that 8-hour drive, or that sacred day off rolls around.
Here are my top picks for tracking demos from the road: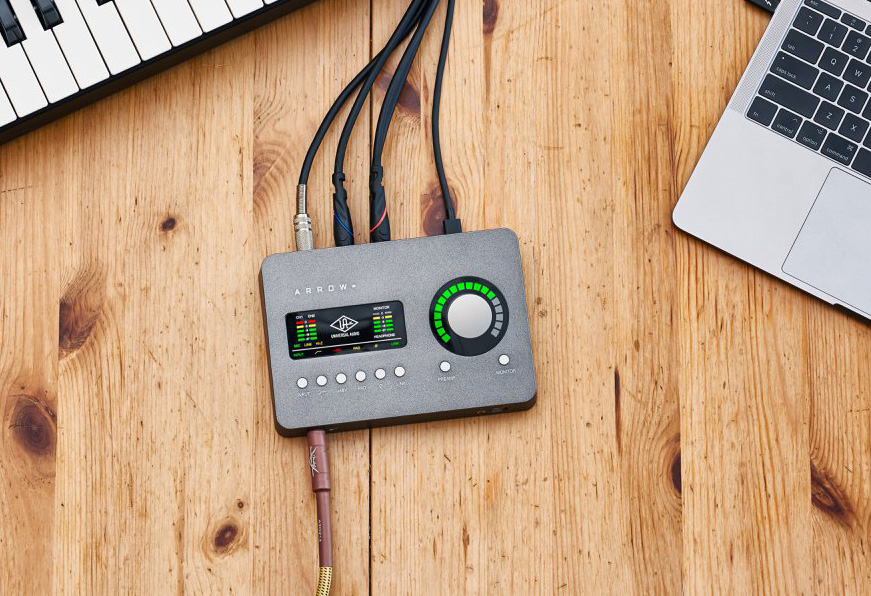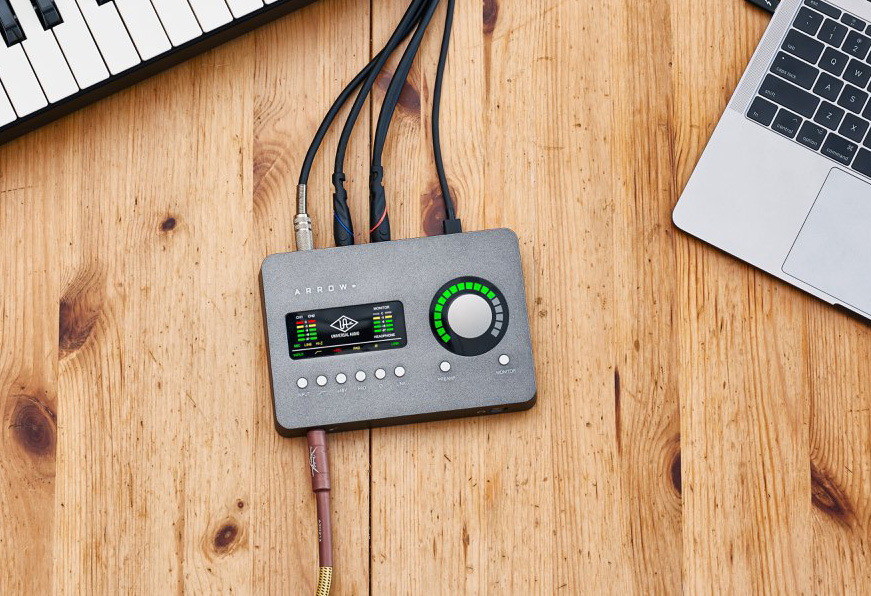 This is the interface I personally use for recording while on tour (and at home if I'm being honest). Its compact size is perfect for slipping into my backpack when I'm not using it, and sitting on the van seat next to me when I am. Aside from its travel-friendly size, this interface packs a serious punch with its Unison technology and built-in UAD-2 SOLO Core processor. Once I plug it in to my MacBook Pro via Thunderbolt 3, I have access to some pretty dead-on emulations of amps like the Fender '55 Tweed Deluxe and Marshall Plexi — all with near-zero latency.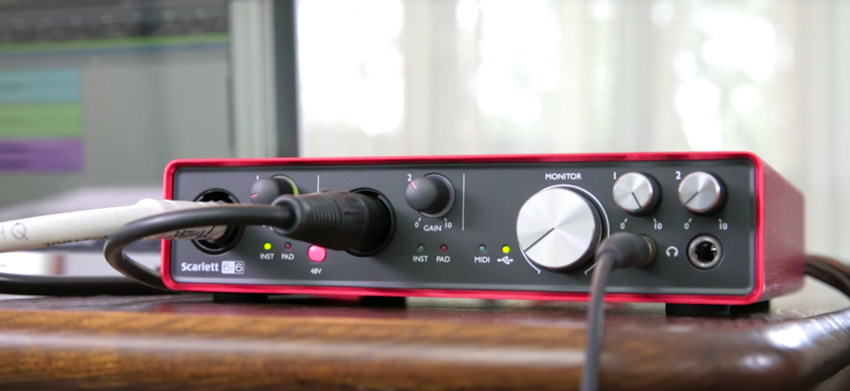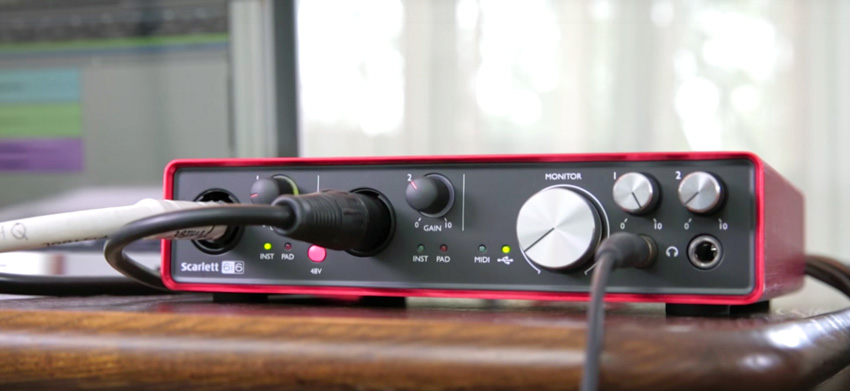 Weighing in at under 2 lbs, the Scarlett 2i2 is light as a feather and will take up about as much space in your bag as a rolled-up pair of socks. Two combination inputs with natural-sounding Scarlett mic preamps, line level inputs and instrument inputs will allow you to record pretty much anything you can get your hands on, and its super low latency and included Eleven Lite guitar amp emulations will provide realistic tone.

If size is a concern, it doesn't get much smaller than the Orange OMEC Teleport audio interface. Housed in a lightweight, rugged pedal enclosure, the OMEC Teleport can live on your pedalboard, or can be easily tucked into your bag with your laptop. Additionally, the included Amplitube CS software provides a full-featured guitar/bass amps and effects rig that can easily integrate with your iPhone, iPad or Android.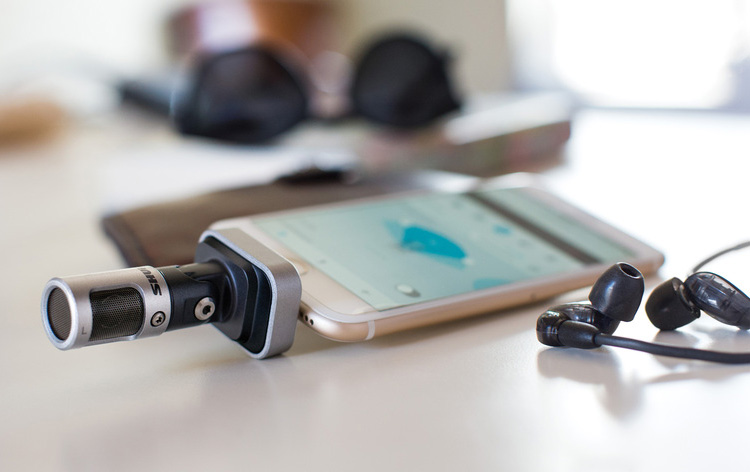 I personally use the Shure MOTIV MV88 for on-the-fly situations where I don't want to pull out a more full-on setup. If you have an iPhone or Lightning connector-equipped device, using the MOTIV MV88 is as easy as plugging it in and pointing the swivel microphone toward what you're trying to record. The MV88's mic is able to record in cardioid, bi-directional or mid-side stereo and comes with a free ShurePlus MOTIV Recording iOS app, but also integrates easily with other iOS recording apps like GarageBand.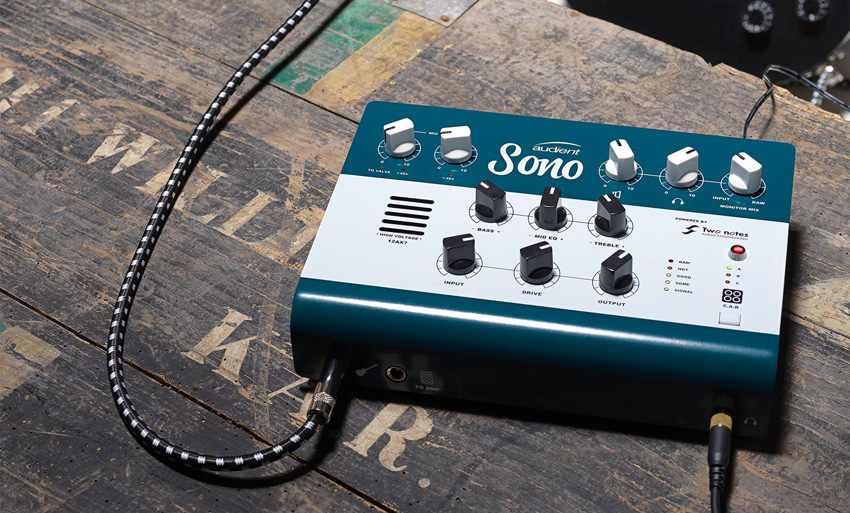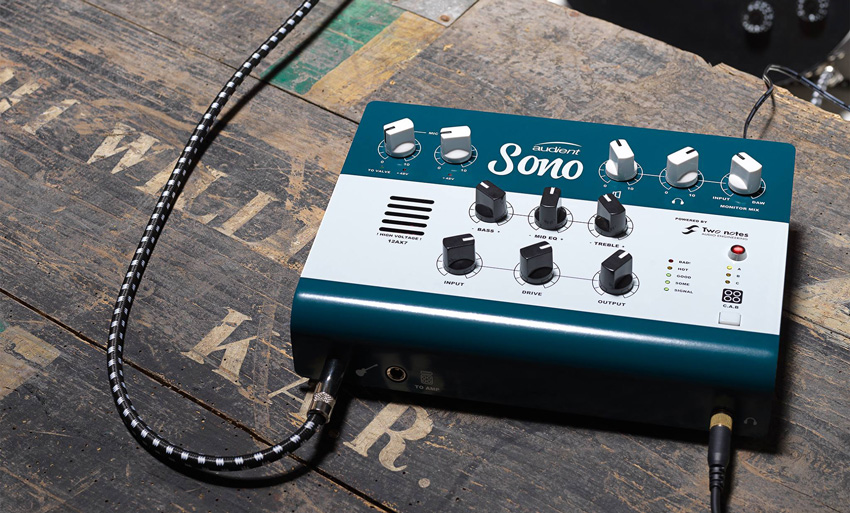 By combining award winning analog recording technology with top-notch cabinet simulation, the Audient Sono provides a go-anywhere solution for recording extremely realistic guitar and bass tracks. With an on-board 12AX7 preamp tube, two mic preamps and a 3-band tone control, having the Audient Sono is basically like traveling with a studio's worth of tube amps in your suitcase. Throw-in its Two Notes Arcade Mode feature and you can customize everything from the room type, to the microphone model and placement, to harmonic distortion and more. Just plug the Audient Sono into your laptop via USB 2.0 or USB-C and you're off to the races.