Sometimes, you play a great show. Other times…things go wrong. From smashed gear to horrific venues to audiences looking to really rage, these are tales from the shows we wish we could forget.
Read these terrifying short stories if you dare, and share yours in the comments below!
Mellow Against the Machine Shop
One of my worst gigs ever was at the Machine Shop in Flint, MI. I was playing guitar in an indie-pop trio at the time, and we had been invited to play at a battle of the bands. We packed ourselves in the van and drove several hours from Ann Arbor in the middle of a snow storm. Still, we made good time and got to the venue early. When we arrived, we started loading in our gear and noticed the venue was decked out in stamped metal, animal skulls and various biker and metal-themed paraphernalia all over the walls. We paused for a moment, but didn't think too much of it. Bars and venues often have this sort of decor, and it didn't seem suspicious at the time.
Since we arrived first, guess what? We got to play first. So we set up our gear by the side of the stage and waited for the rest of the bands to show up. As they arrived, it dawned on us…this was not our scene. Each band started rolling up with progressively pointier guitars, larger amps, and longer beards than the one before. We started recognizing the telltale signs of metal – Jackson and B.C. Rich guitars, Randall and Mesa Boogie full stacks, double bass pedals. As more bands filtered in, the line between bassist and guitarist started to blur. All around us were 7 and 8 string guitars that looked like bizarre pieces of reclaimed driftwood. As the bands filled the venue, our gear started to make us the odd ones out – my Deluxe Reverb and hollow body Hagstrom Viking, our singer's Nord keyboard, the baby-blue sparkle drums. We felt the presence of evil eyes from every direction. We were clearly not welcome here. This event was for metal bands only.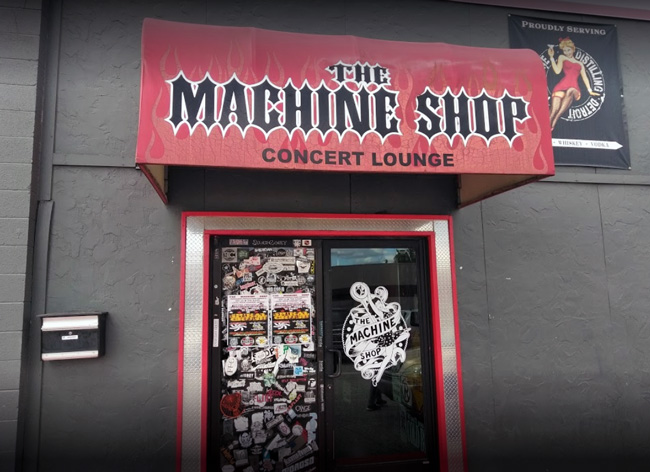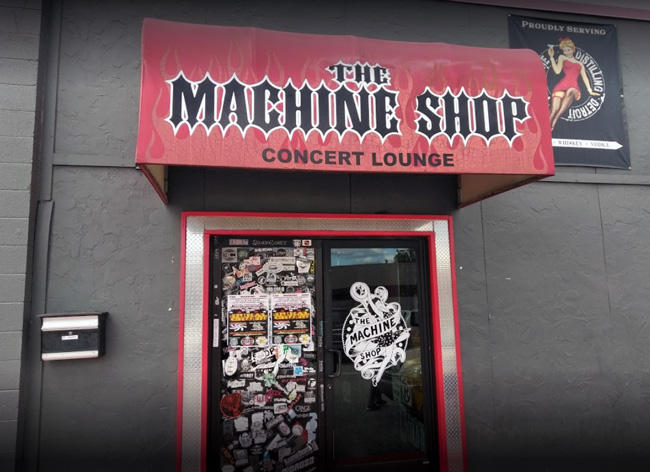 Since we had been chosen to go first, we set up our drums and amps on stage and began sound checking. My band had a sort of '60s sunshine pop lean to it, and at that time we would typically line our drum set and the edges of our amps with garlands of fake flowers. We skipped the flowers this time. The sound guy went through our amps and started checking the drums, all the while berating our female drummer for "hitting the drums like a girl." We all told him to screw off, and found ourselves in an argument with the sound guy, yelling back and forth across the venue. Tensions were high, but eventually we were given the go-ahead to play.
We played three songs and got absolutely no reaction from the crowd. No applause, no booing, no sort of acknowledgement whatsoever, just dead stares and silence. I've played gigs with three people in the audience, but I've never had a venue filled with people just stare me down. The situation was beyond awkward into some new uncharted territory of embarrassment that I had not realized even existed. It was one of those experiences that was so uncomfortable, eventually it just crossed over into being funny as we realized the absurdity of what was happening. Or maybe that was just a coping mechanism to help us make it through the set. After we played, we packed up our gear, broke down the drums, and loaded out the side stage. Still, no one said a word.
As we were loading out our gear, the singer turned to me and said "Man…that was really…"
Halfway through his sentence, an explosion of sound blasted through the open stage door. A demonic, phlegm-filled howl erupted from the next band's singer. They were sound checking.
"What???" I responded, inaudibly.
We all shrugged, closed the door to the van and got the hell out of there. As we pulled out of the parking lot, the next band launched into their first song. The crowd exploded into a mosh pit and the singer began screaming in some sort of indistinguishable Nordic language, followed by a machine gun barrage of down tuned guitars and double bass hits. We looked at each other for a moment and had a good laugh. We probably should have bailed on that one after the first B.C. Rich Warlock.
Pat, zZounds Videographer
An Audience of One
My old band was offered a tour set to start out east on pretty quick notice. I think the first date was somewhere in New York, possibly Buffalo. We were just coming off a tour on the west coast, but we couldn't really say no to the new offer since it was a good opportunity. The new tour started in a few days, so to help out with gas money, a string of one-off shows were booked.
Now, these one-off shows could always go either way. We had done some that totally surprised us and were awesome. You just gotta love when promoters would work their butts off to put together a good show for the bands. Then, of course, there's always the flip side. This show was one of those. I don't remember much about the other shows we played on this tour at all, but I do remember this particular Salt Lake City show being one of the worst I've ever played in my life. In all honesty, I've likely played worse, but this one came to mind immediately.
We arrive at the venue early, but nobody's there. We end up sitting around the parking lot for a bit, and the bartender arrives to open the place up. Little did we know that she was the only other face we were going to see at the venue that night. Setting up on a little stage, we ask about when the sound person was going to get there. Well, it turns out there isn't one, so we get the crappy bar PA up and running ourselves to handle just vocals. By this time its pretty clear that nobody is coming. No local opener, no local headliner, no promoter, and definitely no audience. Well, we've gotten this far, we thought, so we went ahead and played.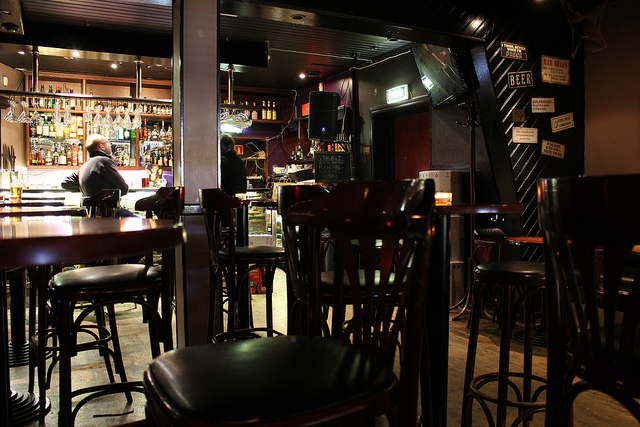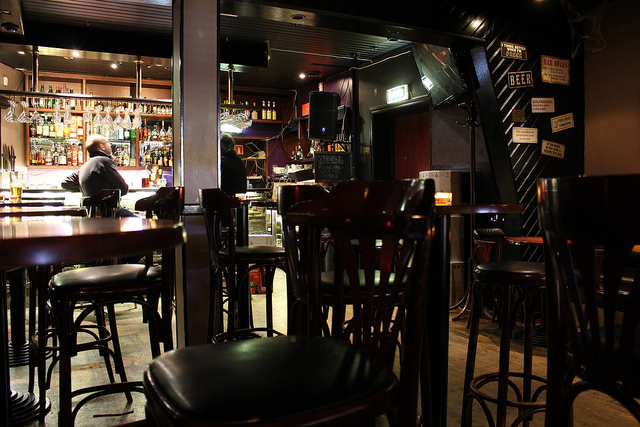 As we played on, the show quickly transformed into more of a public rehearsal than a tight, seasoned performance. I think at one point, the bartender even stepped outside for a smoke so there were a few moments there when we were playing to an empty room. We did get fed at the show, though, so at least there's that.
Sergio, Guitar Merchandiser
Escape From The Cage
Many moons ago when I was a fresh-faced guitarist I was in a number of moderately terrible and generic punk/metal/post-hardcore bands. We would pretty much play any show anywhere thinking it gave us a Fugazi-esque DIY badge of honor. After the show in question, we quickly learned that sometimes you just should say no.
We got an offer from a friend of ours who was in a punk band with some local notoriety to play a show with them a few hours north in Jacksonville Beach. If we shared gear and drove up together we could actually walk away with a profit and not just a few drink tickets, so we went for it without asking too many questions.
The MapQuest directions led us to a small strip mall on the outskirts of town, near about nothing else. As we pulled up, a man with a skull tattoo over his face greeted us and excitedly told us how we're playing in the newly finished "cage." The venue was a converted gas station, and in the gutted drink cooler, they put up a chain link fence to make it the "stage."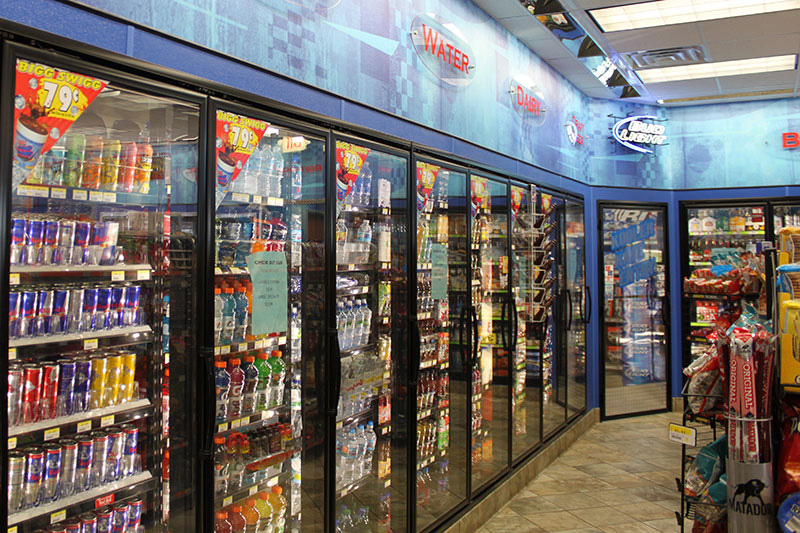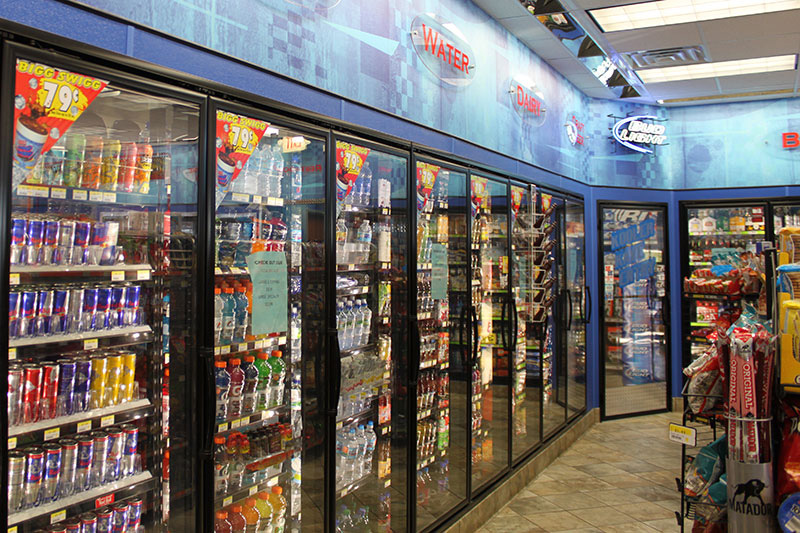 Our band opened, and as we weren't playing the type of punk that men with face tattoos enjoy, we didn't get much of a reception, aside from a few drunk college guys who'd wandered in from the dive bar next door. After mocking us for a while, I got annoyed and made the stupid move of leaning out of the side of the cage and kicking one of the guys in the side, spilling his pitcher of beer on him. I quickly retreated behind our much bigger and rather muscular bass player, who, while still playing bass and not missing a beat, flexed on them and managed to intimidate them back into their dive bar next door, muttering insults at us.
Our friend's band played next without much incident and then the "headliners" got on stage. A pretty terrible punk band that featured two guitarists in luchador masks and a singer who saved up for an extra long mic cable and paced the venue outside the cage. After a few songs, he decided that the other bands standing outside smoking and not listening to them were being pretty disrespectful, so with mic in hand he walked outside, and via the PA threatened us. He eventually worked himself up enough to pick up a concrete trash can over his head to throw it at us. We had the guy pretty outnumbered so after we all circled around him he gave up on the idea and threw some more unrepeatable and ignorant slurs at us before sulking back inside.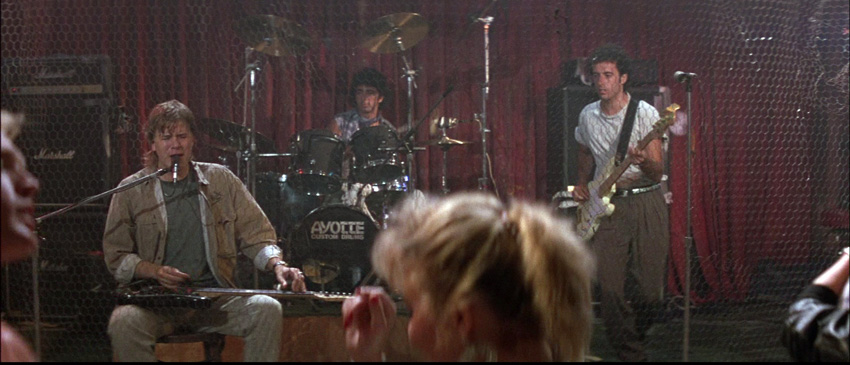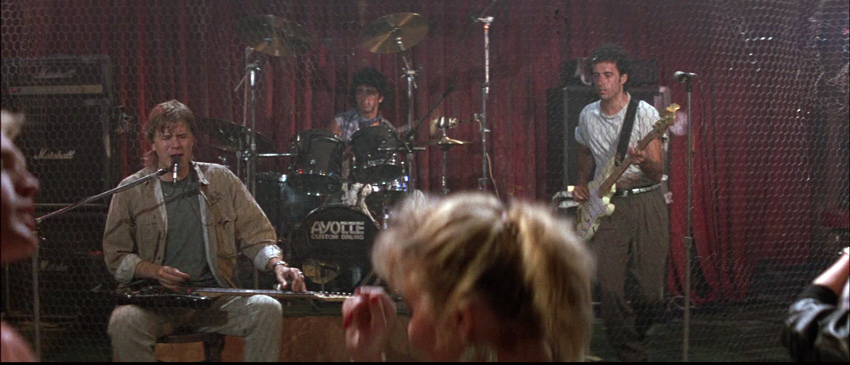 Once inside, the band decided to break into their "hit" song about hunting Juggalos. He wanted to really build the energy, so he started swinging the mic around wildly, shattering a number of giant black light fluorescent bulbs and showering glass on the few people still left in the "venue." This caused the skull-faced man running the show to crawl out of the hole he had been hiding in and start raising hell along with the rest of the glass covered patrons.
After a few threatened fights that didn't go off, a lot of yelling, even more idiotic slurs, etc., it was decided that no one was getting paid at all due to the damages, and that if we didn't get the hell out of there now, a few different people were getting their heads caved in. We loaded up the rest of our terrible gear and got out as fast as we could, having to drive home 5 hours in the middle of the night, unpaid.
TL;DR – we drove 5 hours to the middle of nowhere in Florida to play in a gas station (that was possibly being squatted in) to play in a cage to a guy with a skull face tattoo. After a luchador-themed band with songs about Juggalos threatened us and smashed out all the lights we had to drive home broke in the middle of the night.
Corbin, Social Media Manager
Columbus, Ohio, Halloween Night.
My band is on tour out of Michigan and booked a house show as trade for hooking up a friend's band previously in Detroit. We are packed into our 2000 GMC Savana 1500 passenger van, headed southwest from Cleveland where we had played a show and slept on a cushion-less loveseat the night before. We have high hopes for this show as our friend (who I will call Faith for the remainder of this story) just sent us a photo of a fridge fully stocked with our favorite tour fuel: beer.
This tour was so important to us as a band, as we had just quit our "real" jobs and started touring full-time a few months prior. This meant every show, merch sale and payout was essential to financial survival.
We finally arrive at our venue: an old, white house, probably built in the '50s with a back door that opens up right into the kitchen with a staircase down to the "main stage" in the basement. After setting up our merch table, grabbing a beer and talking to some early arrivals, we discover this is not your typical house show — this is a full blown, Ohio State Buckeyes Halloween house party.
"No big deal" I think: the most annoying thing I'll experience is costumed frat dudes asking me my major and them getting confused when I say I live in a van 200+ days a year. While this is all happening, Faith, the opening band, and some of my bandmates are all taking turns walking around with the "donations" jar, asking for a few bucks to pay out the touring band (us) at the end of the night.
The show begins and surprisingly the place really fills out (I find out later that the original "beer fridge" photo had been sent to hundreds of people to entice them into coming to the show.) Once the first band finishes, we're up (as it is only a two-band bill.) We start our set and by this point in the night the crowd has gotten a bit too "loose." People are stumbling into our gear, knocking mic stands into our teeth, spilling beer on our amps and accidentally unplugging the PA more than once. Near the end of the set I get a little too fed up and do my best Paul Simonon "London Calling" impersonation and throw my Fender Telecaster to the floor. The crowd actually really dug it and the act turned into a point of conversation at the merch table in the following hours.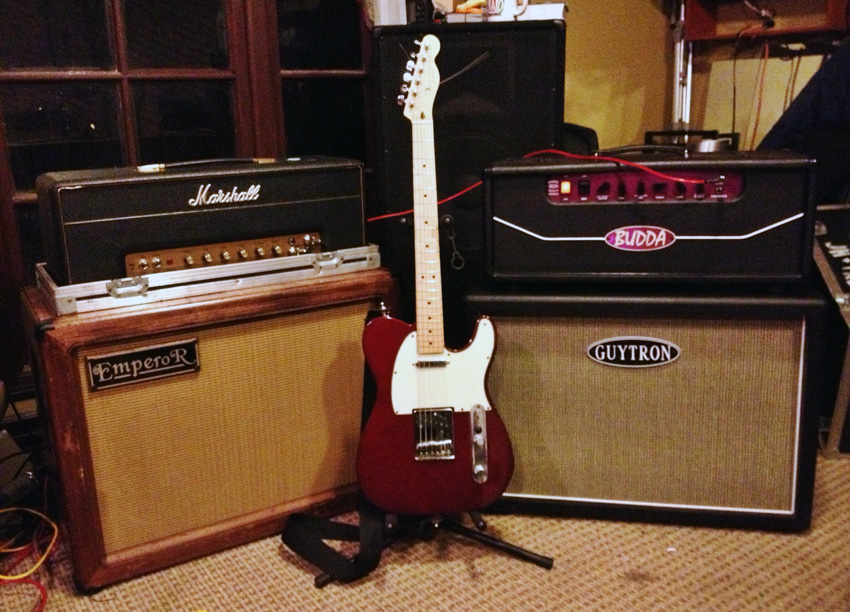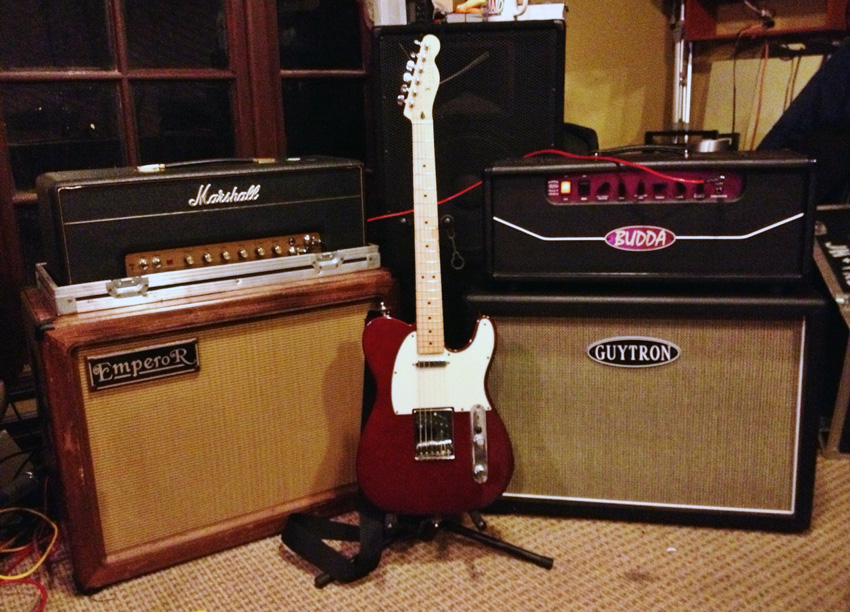 After our set, the show turns into more of a "traditional" party, with the PA downstairs now playing hip-hop and dance music. So, I decide to clean up the Telecaster I just smashed and head upstairs. I open my case and everything looks fine, a little blood on the pickguard, and noticeable sweat, but fine. Then I see it and it makes my heart sink.
A long crack, all the way up the back of my tele's maple neck. I was crushed — there's no way I can fix this while on the road and I let a stupid, split-second change in my mood wreck a tool that I needed for my now full-time job. It's too late now, nearly 3 a.m. so I put the guitar back in its case, I'll face it in the morning.
Just then, Faith runs up to us and asks if we have seen the donations jar. I say that we haven't and were actually going to ask about payout. "Let me check downstairs real quick," she says as she trots off. After about ten minutes she comes back up the stairs with the jar in hand, completely empty.
"Someone stole everything" she says, white in the face. During the frenzy of our set, the jar was set down on the PA (most likely while it became unplugged or another problem was getting fixed) when someone grabbed it and pocketed the cash.
I was defeated, with already screwing up my own instrument during a moment of irrational rage, and then not getting paid for the night that seemed more about partying than the show.
Luckily, Faith is cool and understands the struggle of being in a D.I.Y. band, and handed us a $20 bill for gas. Thankful for the gesture but still upset with the night overall, we thanked her and went to bed, deciding to face it in the morning.
Nick, zZounds Drums Merchandiser
Two Drummers Are Worse Than One
Nightmarish show situations? Buckle up, because I've got a tale for you! This would've happened around 2009 or 2010 toward the end of a lengthy tour I was on. We were closing out our last few dates and the tour we were on ended up getting combined with another tour package for the last two gigs. The original venue had either double-booked a gig or perhaps shut down — that part is a bit foggy at this point. However, the promoter was awesome and worked his butt off to get us into another spot for the show. It was a huge, single room that wasn't much for acoustics — but, surprisingly, that has nothing to do with this story.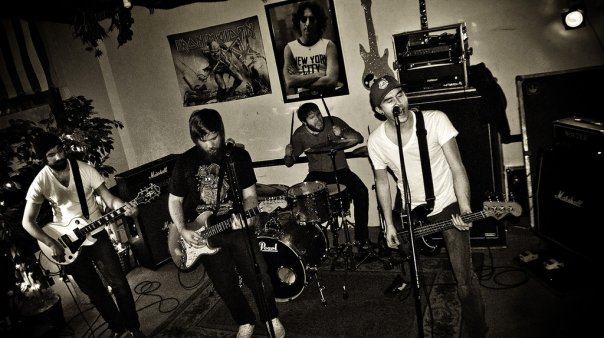 We were popped in as support for a fairly large act (who will remain unnamed, but later became much, much larger and a lot of folks out there are probably fans of the band) so we were playing second-to-last. During our set, out of nowhere, I can no longer hear the guitars or vocals as we're playing. All I can hear are my drums…and another set of drums playing something completely different than I'm playing at an almost equal volume to me.
I look over to my right and there's the drummer for this other band. He'd set his entire kit up about ten feet away from me and sat down and just started playing at full volume. I was absolutely livid. After that song finished I yelled at the guy to stop, but he didn't care. He stopped very briefly and then as soon as our next song began, he started playing as loud as he could. This went on for a couple of songs and then, on the very last song of our set, I turned to him and threw a stick at his face as hard as I could — and I didn't miss.
Needless to say, after the show my band and their band has some very, very choice words for one another. After their set, they packed their gear up and slid out a side door and mysteriously cancelled the next show.
Sean, zZounds Gear Expert