Lately, Akai has been releasing some incredible updates for the MPC Live and MPC X. There's been little talk of these updates, but they are truly game changing and I would like to discuss their importance in case you haven't hit that update button yet.

Update 2.3

When I purchased the MPC Live, I was drawn to its ability to function as a complete workstation without a computer or a power supply. After the honeymoon phase with my new MPC came to an end, I noticed that using it in standalone mode limited me to just a handful of synth sounds.
While I liked the synth sounds, they were sampled instruments and I couldn't change their parameters. Akai's 2.3 update added three plug-in instruments that allow you to adjust all of the parameters affecting their timbre.

Now I cannot deny that virtual instruments like these have existed in the world of DAWs for a while, but it's important to realize what this update means for the MPC's standalone mode. With this update, there are far fewer limitations to making beats in standalone mode because you can create your own synth sounds without ever plugging into a computer. The standalone mode is arguably one of the MPC's best features, so lets dive into the new possibilities of this update.

Bassline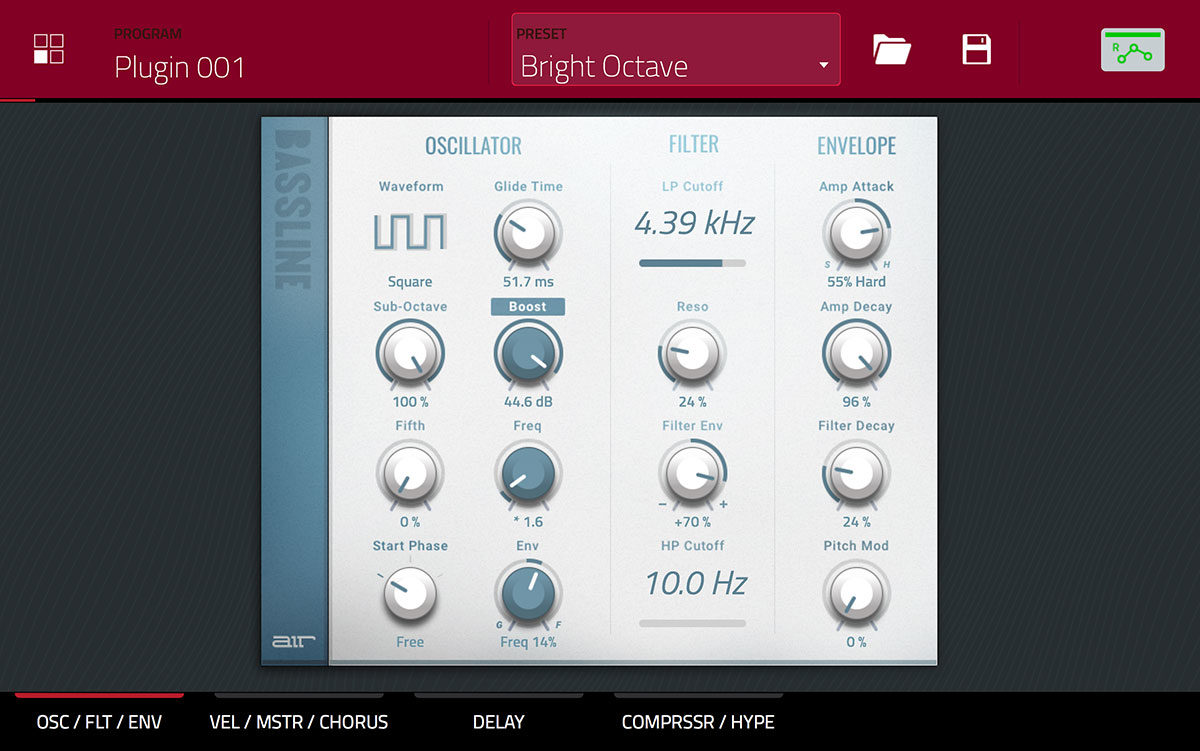 If the name of this synth didn't spell it out, you should know that this instrument will be your go-to program for bass. It's a mono synth and the possibilities range from super fat subs to the grittiest of house-shaking bass, and it is the perfect prescription for the craziest of bass heads. Below I've provided some bass parts that I wrote using this synth.
TubeSynth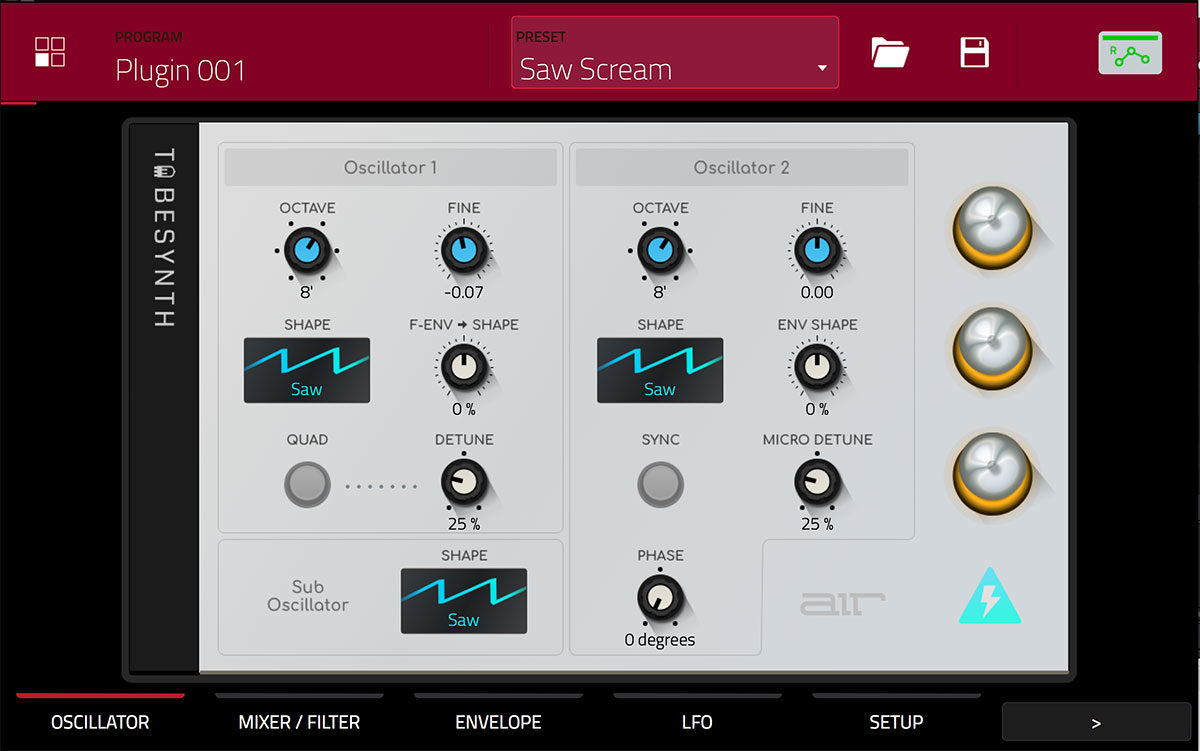 This versatile beast emulates the sound of classic analog polyphonic synthesizers. This my favorite of the three, because it is incredibly versatile. The pad sounds are gorgeous, the leads could cut through glass, and you can even create some bass sounds if you want! Check out the sounds that I found for the short beat that I made. And scroll to the bottom of the page to hear the full beat.
Electric
Electric pianos are some of the most versatile instruments in the world of production. They are wonderful instruments for carrying the melody, but they can also lay down the chordal groundwork for a very moody slow song. With the addition of Electric, you can dial in the exact electric piano tone that you're looking for.
Update 2.4
Honestly, I didn't even know that I needed this update until it happened. Based on the requests of their users, Akai has added a handful of insert effects. First is the Mother Ducker, which was made to create the side-chain ducking effect that artists like Flume are known for. It's fun to use as an intense effect, or you can use it for simply side-chaining your bass to your kick.
Update 2.4 also allows you to use the MPC AIR FX Bundle from your MPC Live or MPC X. If you're a ProTools user, you have probably used some of these AIR effects before. The classic AIR plugins from ProTools have actually been ported over to the MPC for our use, as well as the addition of 12 new Plugins. I've provided a list of these new AIR effects below.
* = My personal favorites

16 Classic FX from ProTools:
AIR Distortion
AIR Enhancer
AIR Ensemble
AIR Filter Gate
AIR Flanger
AIR Freq Shift
AIR Fuzz-Wah
AIR Kill EQ
AIR Lo-Fi
AIR Multi-Chorus
AIR Non-Linear Reverb

AIR Phaser

AIR Reverb*
AIR Freq Shift
AIR Fuzz-Wah
AIR Kill EQ
AIR Lo-Fi
AIR Multi-Chorus
AIR Non-Linear Reverb
AIR Phaser
AIR Reverb*
AIR Spring Reverb

AIR Stereo Width*

AIR Talkbox
AIR Spring Reverb
AIR Stereo Width*
AIR Talkbox
12 All-New Plugins:
AIR Channel Strip
AIR Compressor
AIR Delay
AIR Diff Delay
AIR Filter
AIR Maximizer
AIR Noise Gate
AIR Para EQ
AIR Pitch Shifter
AIR Pumper
AIR Transient
AIR Tube Driver *
What do these updates mean for MPC users?
These updates are a good sign for the modern MPC user. The MPC Live menu that is used to select your synth plugin allows you to sort by "manufacturer," implying the possibility of third party synthesizers. Third party synths are already available on the computer, but I would love to see some available in standalone mode. Obviously, some of these companies are Akai's competitors, but collaborations between companies like Universal Audio and Softube have shown us that it's possible for music-tech companies to work towards a shared goal.