Marshall's new Studio series of amps recreates some of their most storied models into smaller heads, 2×12 cabs and combo amps. We got a closer look at these amps at the NAMM show. Check out our demo video at the top of this post!

They're ideal for smaller gigs, and as their name might suggest, the studio! With power output from 20 watts down to 5 watts and on-board DI outputs, these amps can even track silently while retaining that glorious all-tube tone.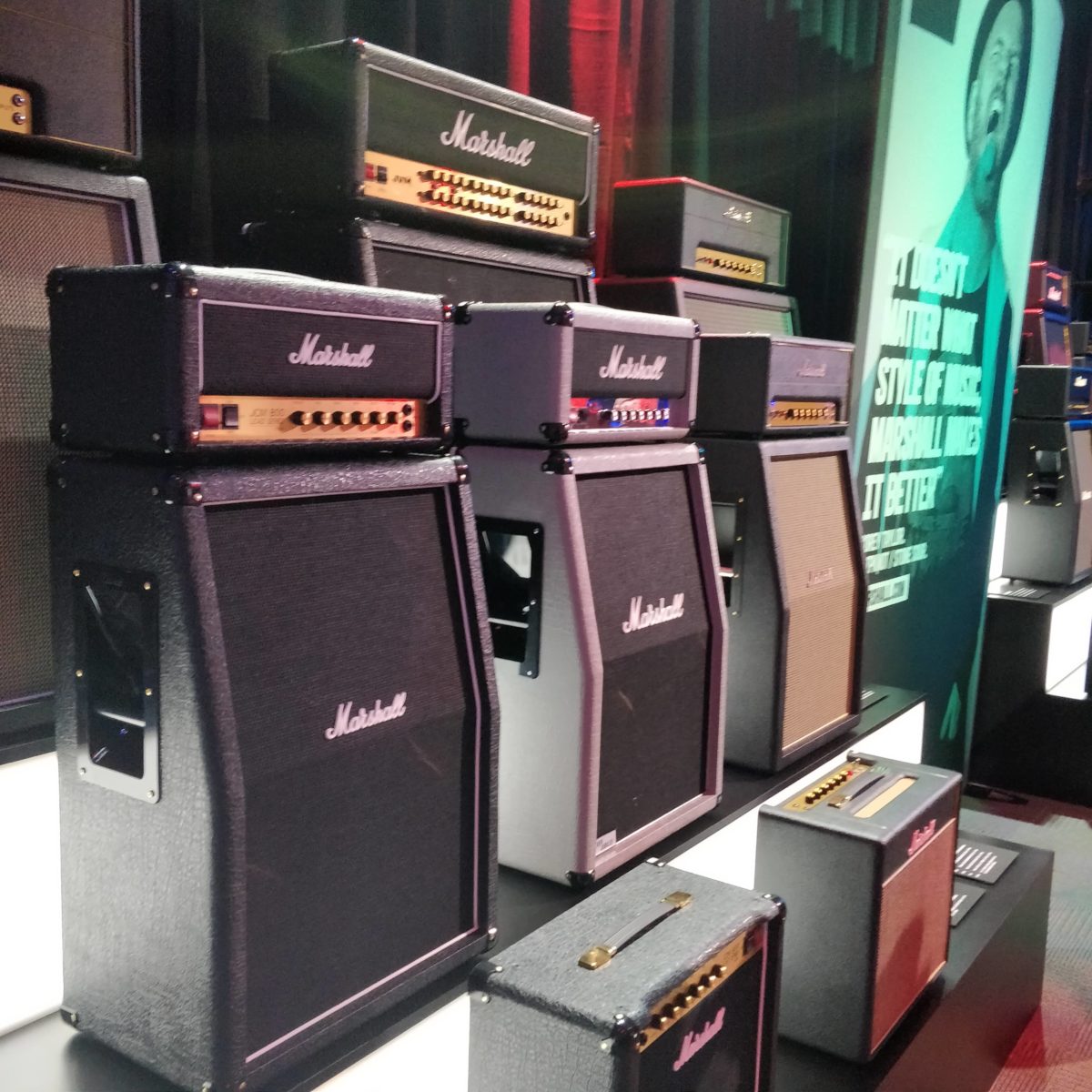 Studio Classic
The Studio Classic series models Marshall's JCM 800, an all-time favorite for everything from classic rock to metal and hardcore.

The Studio Classic retains the original amp's 3-band EQ, presence control, preamp gain knob and high- and low-rated inputs. Choose from a 20-watt combo with 10″ Celestion V-Type speaker, or go with a 20-watt head and pair it with either a 1×12″ or 2×12″ vertical cab, both loaded with V-Type speakers.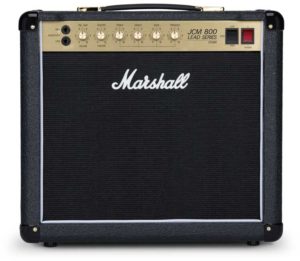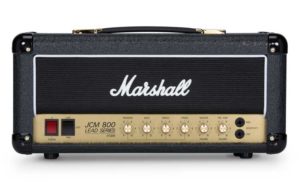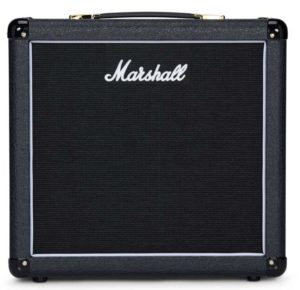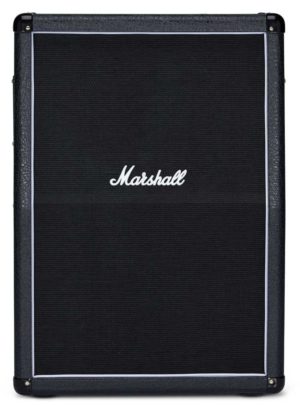 The Studio Jubilee is a pint-sized take on the Silver Jubilee, an amp from 1987 that marked 25 years of Marshall amps and 50 years in the music business for its founder Jim Marshall. It was most famously used by Guns N' Roses guitarist Slash. Now you can capture its gunslinging glory in a rig that will fit into the back of your sedan!

These compact Jubilees have the same 3-band EQ, presence, master output, lead output and input gain controls as the original. The input gain and master output controls can also be pulled for additional functionality.

The Studio Jubilee comes as a 20-watt combo with a 12″ Celestion G12M-25 speaker, or as a 20-watt head and 2×12 cabinet in horizontal or vertical orientation — both loaded with twin Celestion G12 Vintage speakers.
Studio Jubilee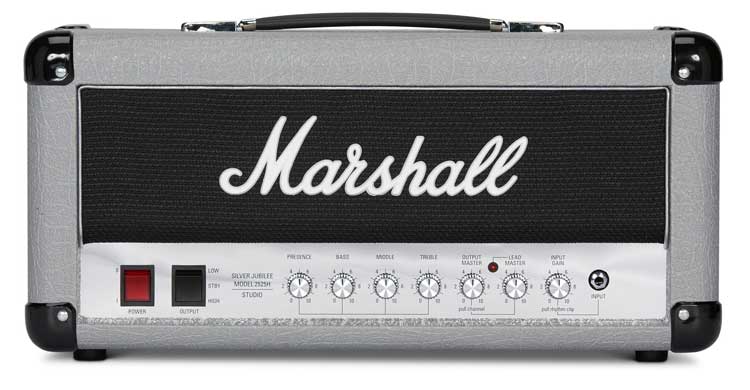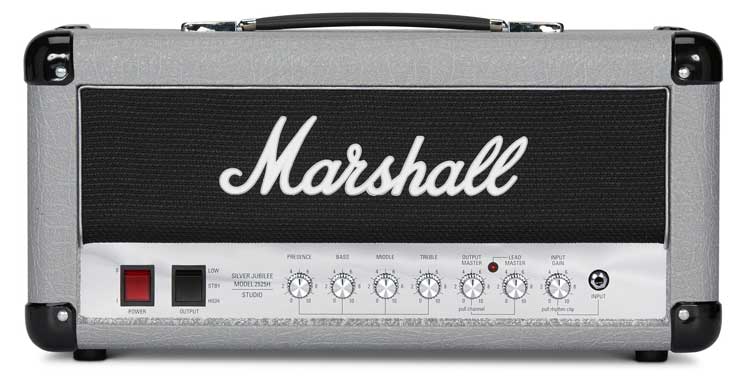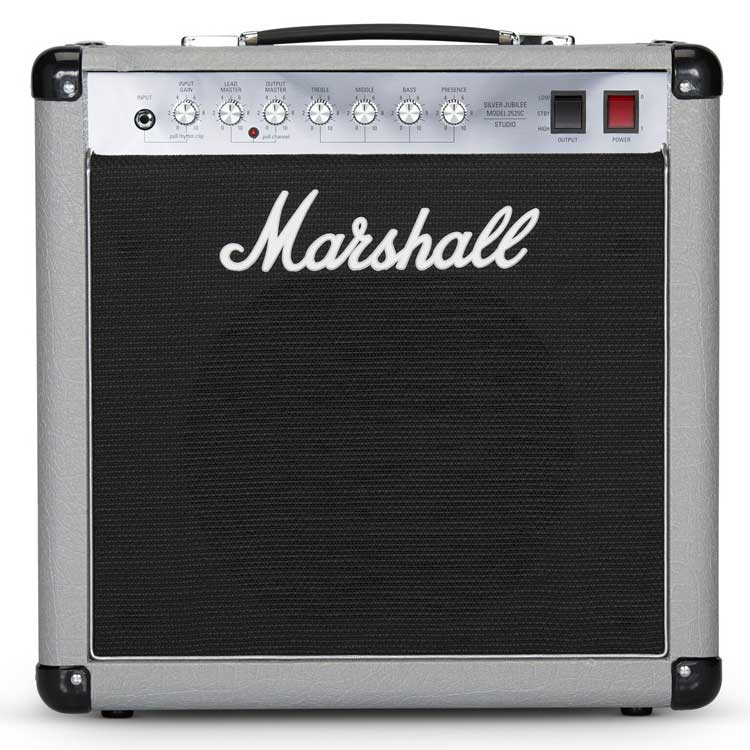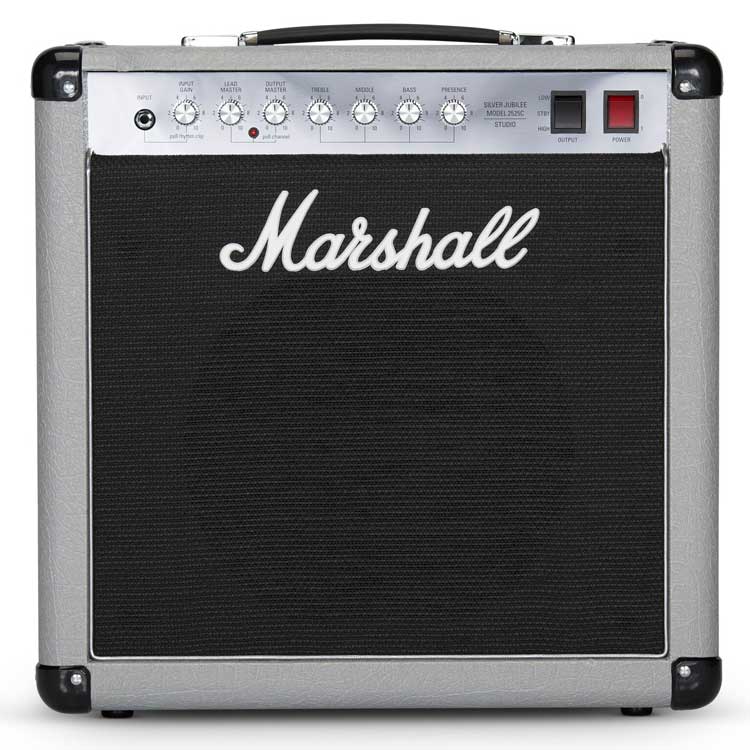 Studio Vintage
Reaching furthest back into Marshall's history, the Studio Vintage series goes for the look and sound of a late-'70s Marshall Super Lead. As you might expect, the Studio Vintage features the same 3-band EQ, plus presence and two loudness controls. And despite its smaller form factor, you can still "jumper" cables into the Studio Vintage's four inputs for maximum tone.
Vintage tone chasers will be happy to know that this series includes a 1×10″ combo with a Celestion V-Type speaker, a 20-watt head, and a 1×12″ or 2×12″ vertical cabinet, both with V-type speakers.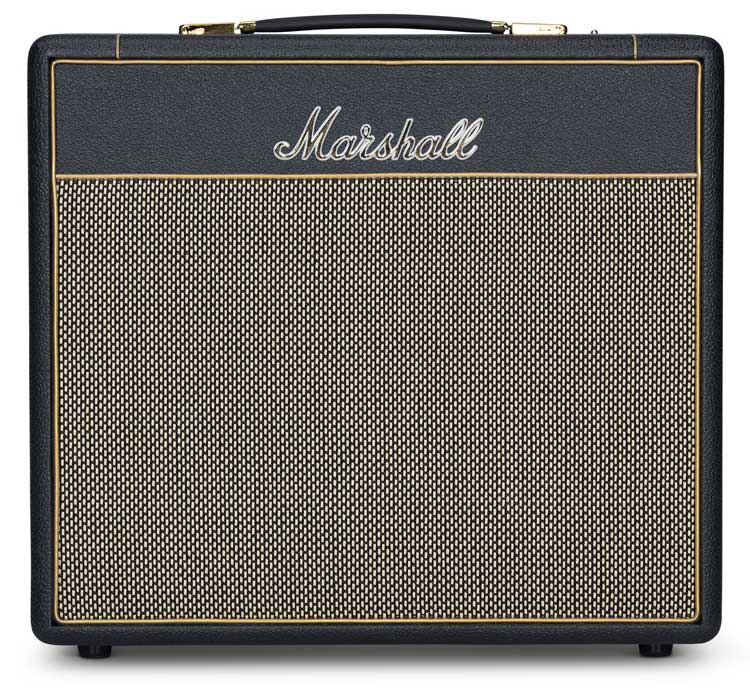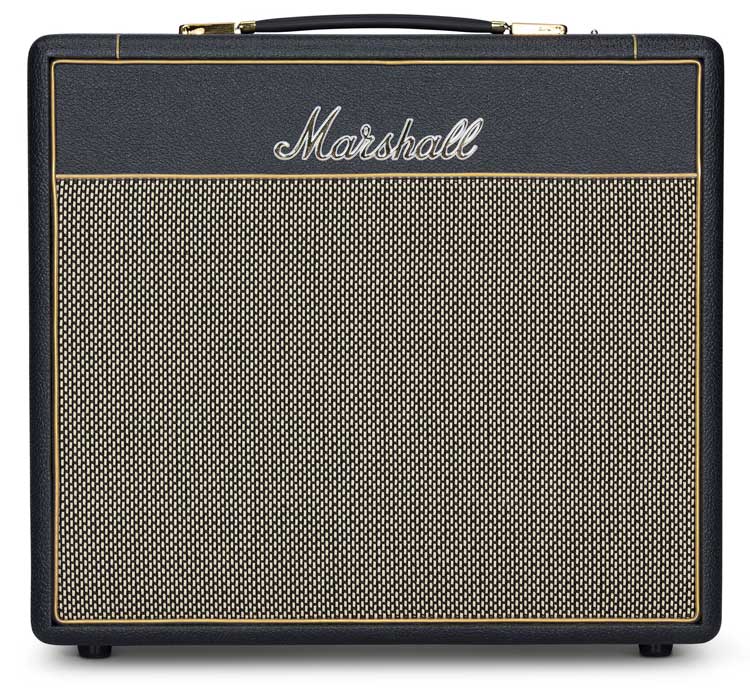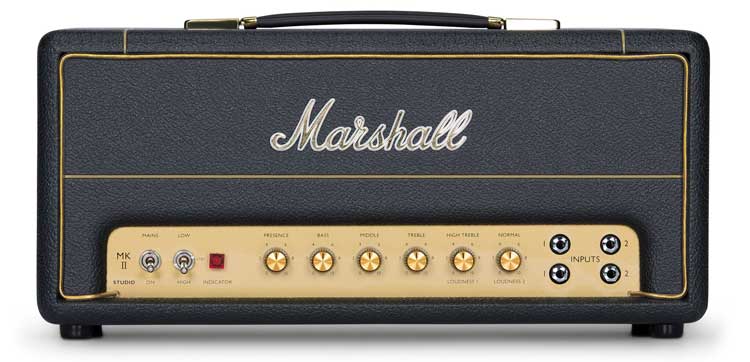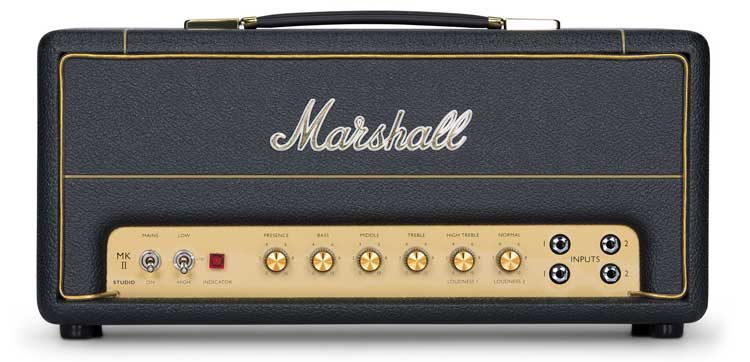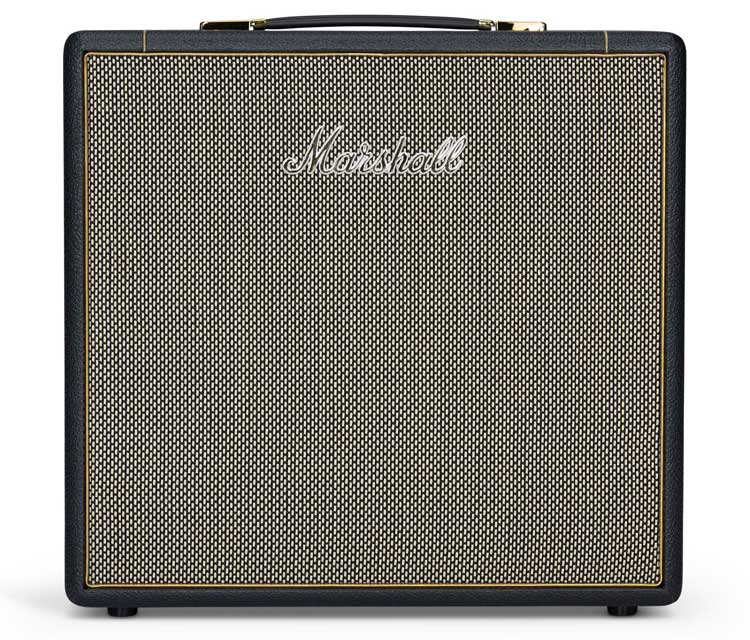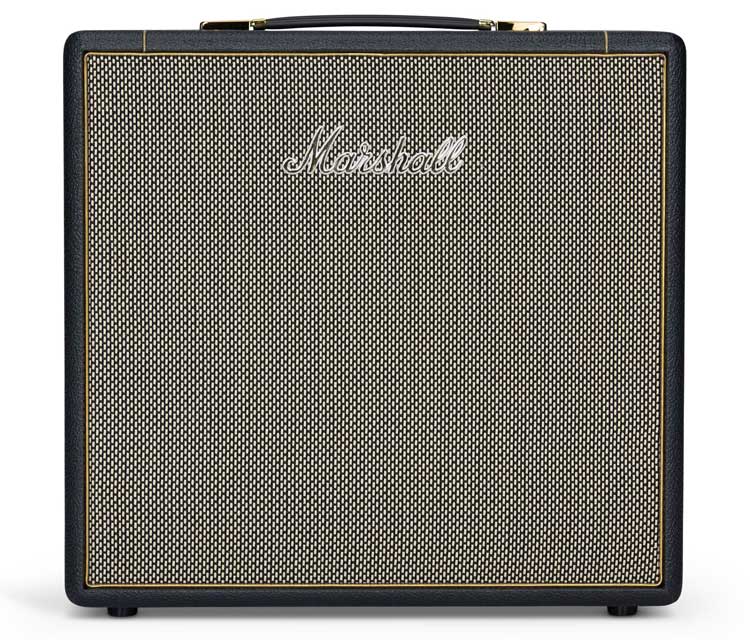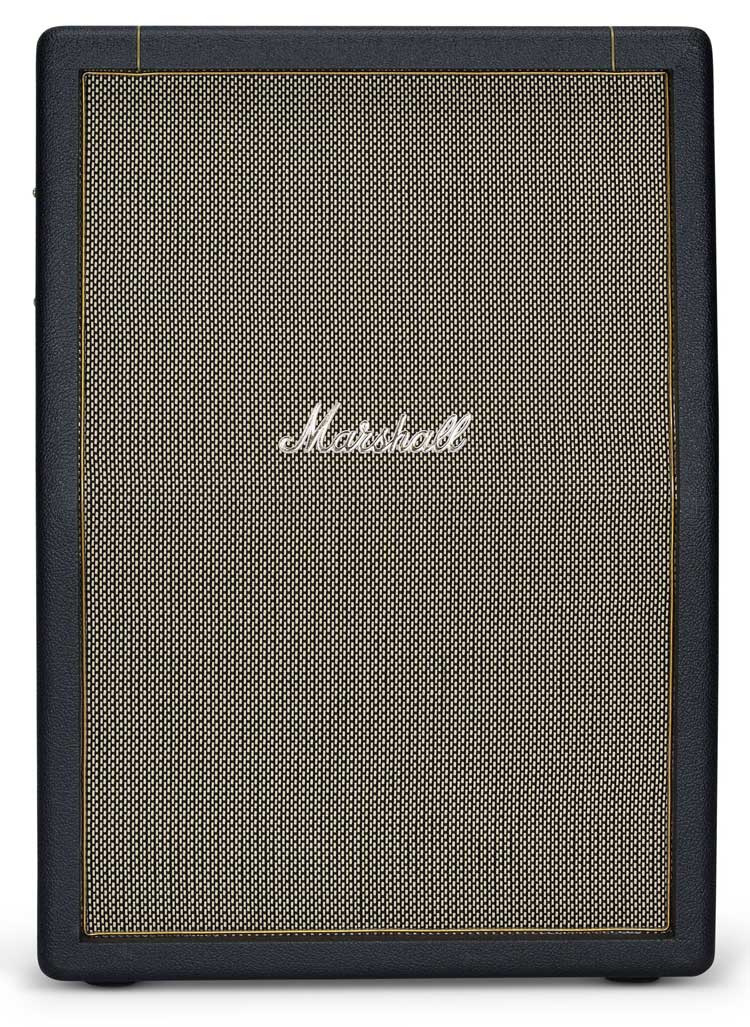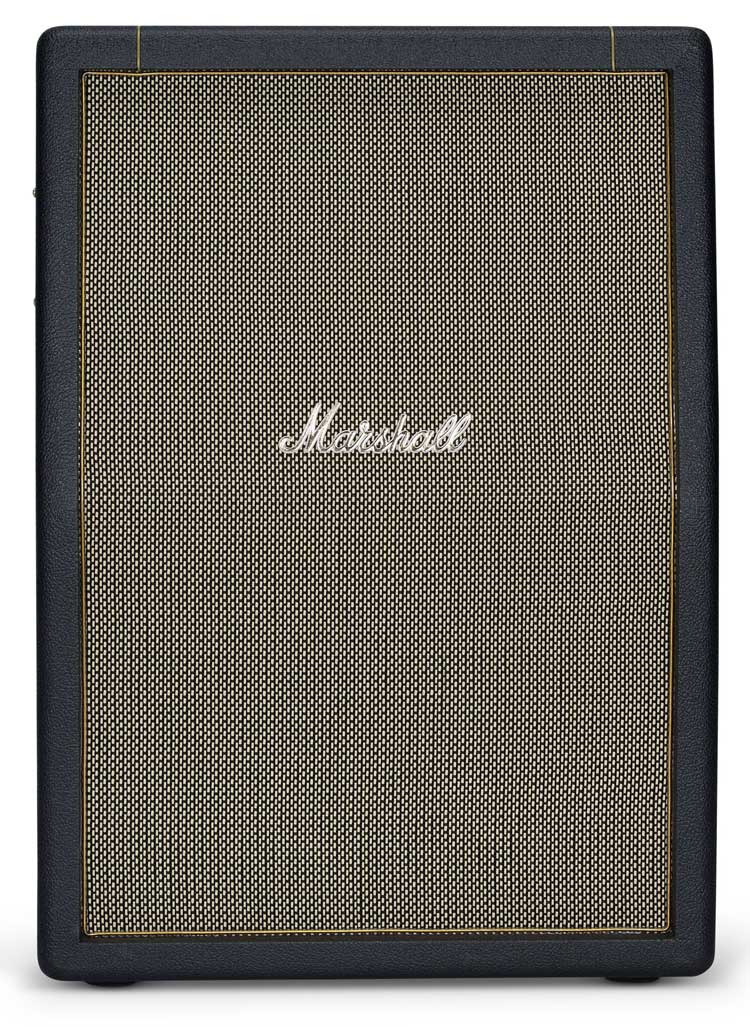 Custom Builds
Marshall also showed up some super-cool custom-built amps, giving the Origin and Code series a fresh look.