In addition to a slew of new guitars and basses, Ibanez has a couple of big pedal announcements for the show.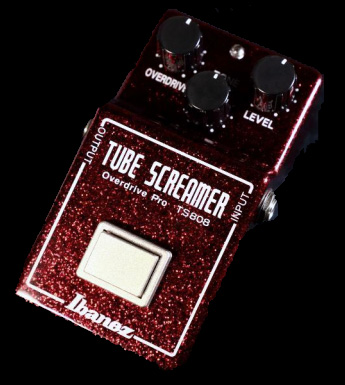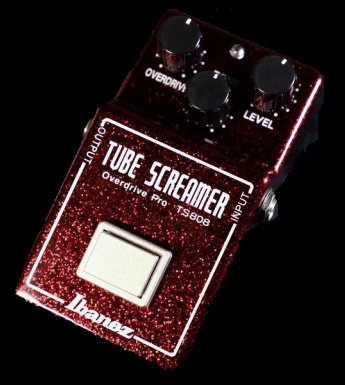 First up is a very special anniversary — it's been 40 years since the original Tube Screamer's release, and Ibanez is marking it with the traditional gift of a ruby…color scheme. This model features the same tone and circuitry as a made-in-Japan TS808, but features a distinct ruby sparkle finish. It's jarring at first sight, but pretty cool once your eyes adjust.
Next up is the fruit of a collab between Ibanez and Vemuram, a Tokyo-based pedal outfit known for 100% hand-built pedals with premium components housed in signature brass enclosures.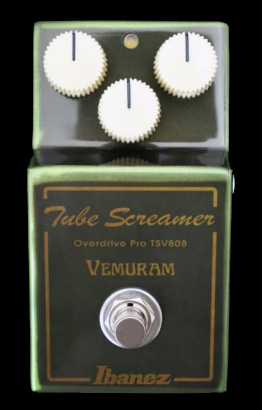 The Jan-Ray is Vemuram's signature pedal. It's an overdrive known for sparkly highs and mellow lows. Ibanez sought to fuse the best of their Tubescreamer with the best of the Jan-Ray and the result is the TSV808, a pedal that retains the classic TS mid-bump but also has the full-range clarity of the Jan-Ray.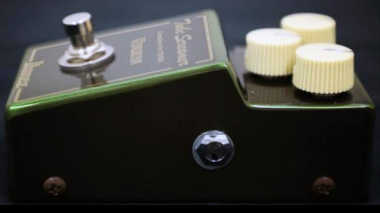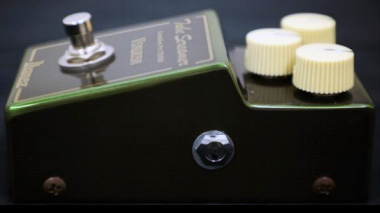 Made exclusively of high-end parts , the TSV808 features familiar tone, level and gain controls, plus a ton of extra control. Two trim pots on the rear panel allow you to adjust bass output, as well as overall saturation across its whole frequency range. Two internal dip switches let you choose either symmetrical or asymmetrical clipping.