Arguably the most popular amps that Fender released came at the end of the ever-so-talked-about "pre-CBS" era. The most revolutionary thing about these amps is that they had reverb on-board instead of having to put an out-board reverb unit between the guitar's output and the amplifier's input. You see these "Blackface" amps, (named for the black color of the panel and knobs that sit above their silver grill cloths) on stages of all sizes throughout the world. Sure, these amps are great for using pedals with, but you can't get the most out of your airplane-sized pedalboard without playing through a good amplifier. These amps live on today in Fender's '65 Reissue series. So, why do people still use them? We'll break it all down amp by amp, discussing the differences of each model, and what their strengths are.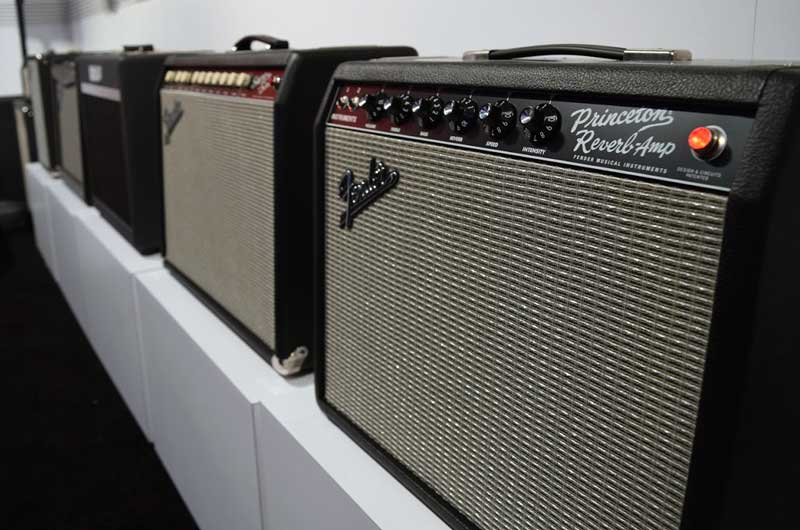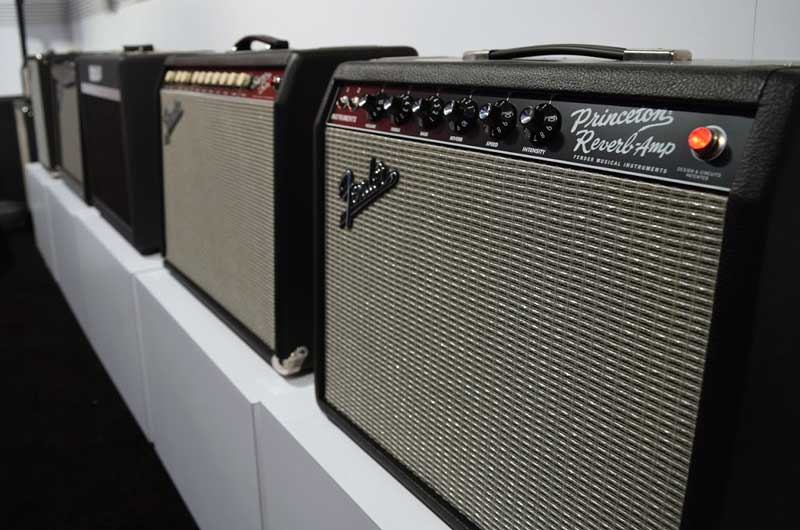 The Studio King: Princeton Reverb
This is the amp that every studio should have because it's regarded as having the best reverb from any amplifier that Fender has offered and for its ability to break up at lower volumes. As long as you place a microphone in front of it, a Fender Princeton Reverb can be used in a live situation. It's also popular with people who live in apartments as it can be dialed back and not disturb the neighbors. It's a 15-watt amp that has a 10″ Jenson speaker in it. That doesn't sound like a lot, does it? Don't think it has enough power to keep up with a band? Mike Campbell of the Heartbreakers has a resume and tone that begs to differ.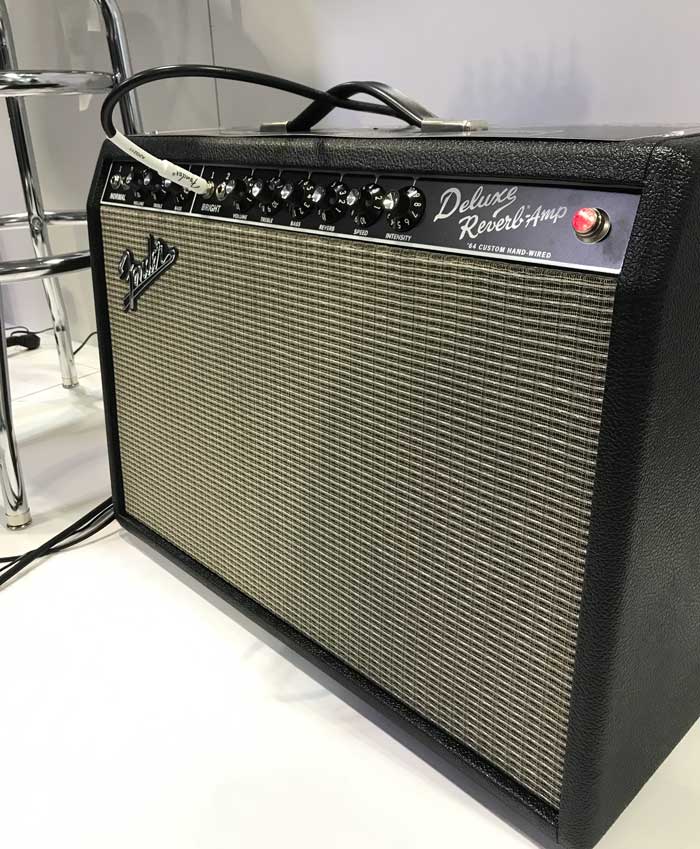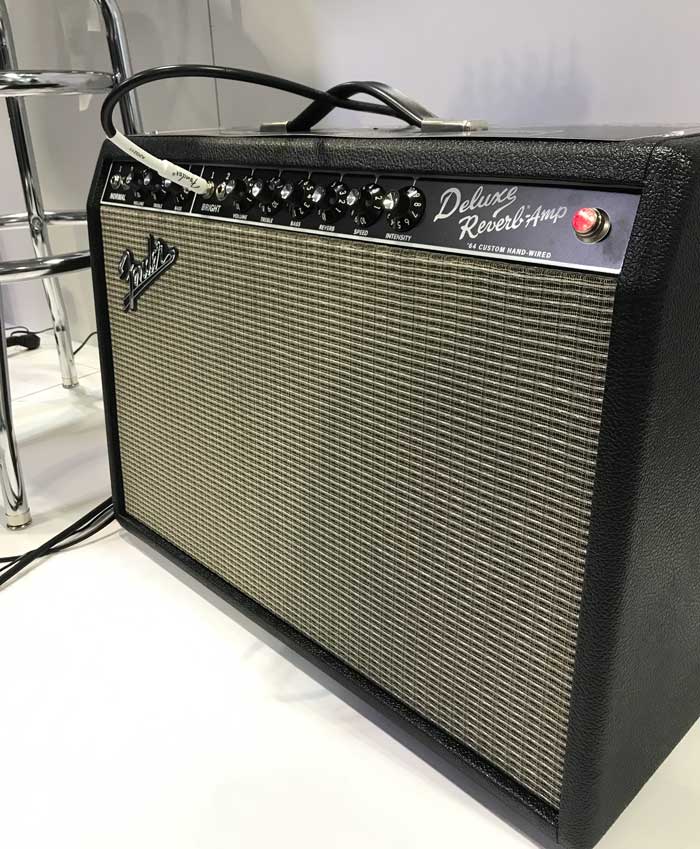 The Live Workhorse: Deluxe Reverb
The Fender Deluxe Reverb really finds its home at a smaller club where it can cover the stage volume for louder bands. The wildly popular amplifier is great whether you're on the road plugging straight in and using your guitar's volume control to clean up the amplifier, or if you have a pedalboard the size of an airplane. Since it's pumping out 22 watts through a 12″ speaker, the Deluxe Reverb starts to get into that sweet tube saturation that guitarists crave at reasonable volumes, although it may a bit too loud for your apartment building without getting some authorities involved. It has plenty of clean headroom to throw a boost or overdrive in front of the amp with a stage volume that the other guitarist won't get drowned out by.
The Ultimate Stage Amp: Super Reverb
The most unique feature on the Fender Super Reverb is its configuration of four 10″ speakers. At 45 watts, the Super Reverb has plenty of clean headroom to play over a drummer. In pure Fender amp fashion, after you push the volume over 5, it doesn't get much louder, but starts to compress and overdrive. It also has the height that's right in-between a small combo amp and a Marshall half stack, so it's a little easier to hear on stage with the band playing. Literally take a Fender Stratocaster, an Ibanez Tube Screamer, and play the amp really loud, and you might be reminded of Stevie Ray Vaughn's tone, but let's be honest, Stevie Ray Vaughan was the only person who could really make that sound.
The Pedal-Addict's Amp: Twin Reverb
Do you find yourself constantly looking at new pedals? With 85-watts, the Fender Twin Reverb is your amp. You can just use it as a clean platform to use your favorite overdrive pedals on to blend with that beautiful on-board reverb. When someone mentions the ever-so-used, "Fender clean tone," they're probably thinking of a Twin Reverb. Think the clean tones from Johnny Marr from The Smiths. Modulation effects work best with clean amps, so crank up your favorite chorus or phaser and make some spaceship sounds at stage volume. There is no gig too big for this amp.
The great thing about Fender amplifiers is that each amp generally sounds similar with similar features like reverb and tremolo. At the end of the day, it depends on what level of saturation you need at what volume level. This is why people steer towards the Princeton Reverb for studio use since the amp breaks up at a lower volume, so more sensitive microphones can be used. The Deluxe Reverb is great for live use since it's able to stay clean and able to keep up with a drummer's volume. Nothing quite sounds like a Super Reverb cranked on stage in a sweaty club with its crystal clear cleans and ability to take overdrive pedals like a boss. And while the Twin seems like it has too much power, it stays clean until your ears bleed, which is its purpose.