Certain situations call for certain combinations of gear. We here at zZounds know that, and we want to share some of our favorite pairings with you. In this edition, we're pairing up the Moog Mother-32 and the EarthQuaker Devices Data Corrupter for some seriously spooky synth destruction.
Moog Mother-32
The Moog Mother-32 has been a longtime favorite in the studio here at zZounds HQ. Its easy-to-use, semi-modular design means you don't have to be a synth wizard to sit down and get a tune going. With 32 modular patch points, an oscillator with pulse and sawtooth wave outputs, and an on-board white noise generator, it can be a pretty self-contained little unit — but where's the fun in that? We decided to take things up a notch and pair it with our favorite new pedal from EarthQuaker Devices: the Data Corrupter.
EarthQuaker Devices Data Corrupter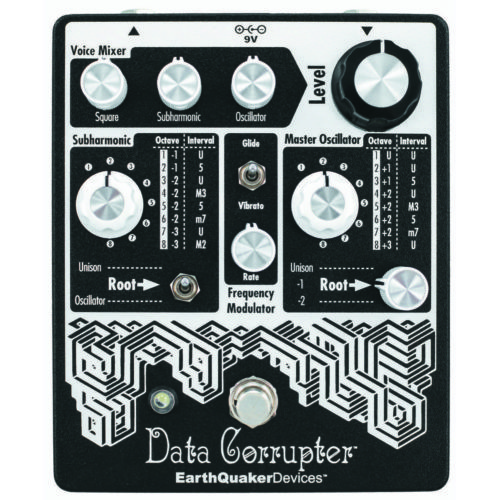 The Data Corrupter takes your input signal and brutally amplifies it into a crushing square wave fuzz tone that's then multiplied, divided and modulated to create a wild, yet repeatable, three-voice synth-like texture. Plugging in the Mother-32 led to almost instant video game boss fight vibes, laden with delightfully bit-crushed fuzz and warbled pitch bends. While the Data Corrupter is built to be a guitar effect, pairing it with an analog synth really brings out the pedal's full potential — it's a worthy partner-in-crime with the Mother-32.