Marshall's history of designing guitar pedals dates back to the late 1960s. But in the late '80s, music was changing, and the need for a dimed-out Marshall distortion tone was higher than ever. Enter the Mark 1 series of Marshall distortion pedals. Within this original lineup, two pedals in particular — the DriveMaster and ShredMaster — built upon the Marshall tone foundation, while expanding its reach to new heights. Each of these pedals carried the Marshall name and history, but served the modern musicians of the time with something not only sought after, but needed. Today, Marshall has reissued their line of distortion pedals from that era. Now that you don't have to hunt down these rare distorted gems, let's take a closer look at the DriveMaster and ShredMaster from Marshall.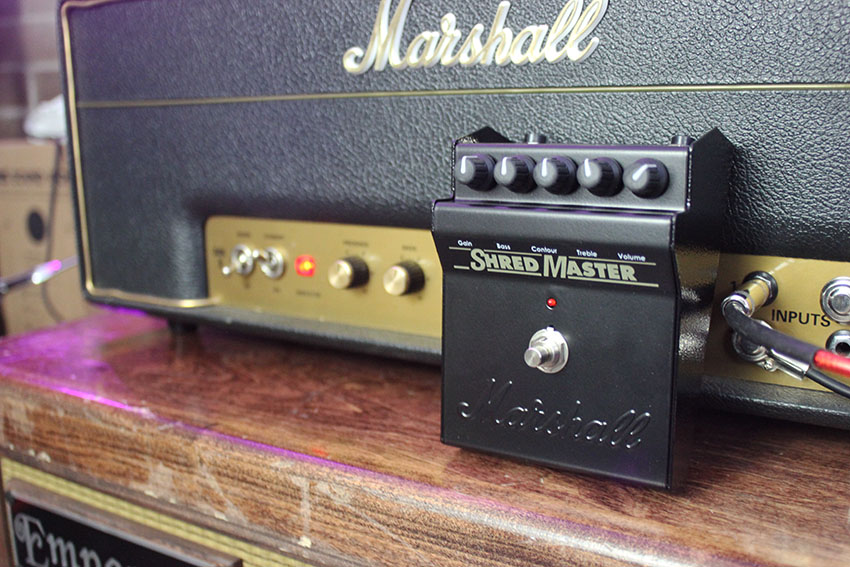 The Marshall ShredMaster
Marshall's Shredmaster was the British behemoth's first high-gain distortion pedal. It was introduced the early 1990s as a response to the growing demand for high-gain distortion tones in heavy metal music. The Marshall Guv'nor had success as a "realistic valve/tube drive sound" and something a bit more hairy was now needed for modern music. The ShredMaster was designed to replicate the sound of a fully cranked Marshall amplifier in a compact pedal format.
The pedal quickly gained popularity among guitarists who wanted to achieve a heavy, aggressive tone without having to carry around multiple full stacks, as well as for those who lacked a ferocious Marshall amp. Although the ShredMaster was discontinued in the early 1990s, its legacy lives on in the modern reissue, and the original remains a highly sought-after pedal among vintage gear enthusiasts and modern musicians looking to capture that classic Marshall tone.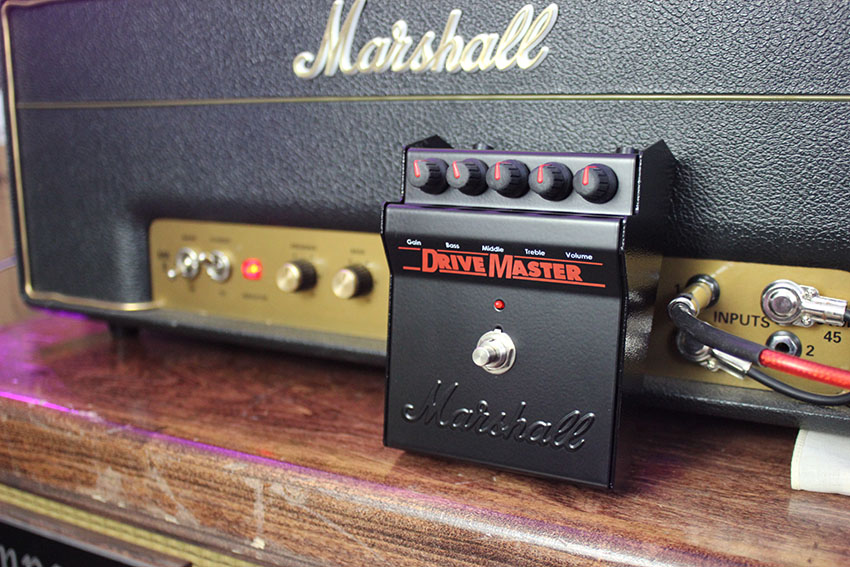 The Marshall DriveMaster
Based on the original Jim Marshall Guv'nor pedal, the Marshall DriveMaster acts like an extra Marshall amplifier in your signal path. Its 100% authentic Marshall tone and overdrive in stompbox form. Upon its original release in 1991, the DriveMaster acted as a slightly updated version of the Guv'nor pedal. You can hear it in our examples: with all knobs set at noon, the DriveMaster brings out that high-end spank and really sounds like you're pushing a real Marshall amp to its breaking point.
This pedal is incredibly versatile; it can serve as your main distortion/drive box, or you can use it to push an already hairy amp up to harmonious overdrive territory. Just like the other pedals in the reissue Marshall lineup, the DriveMaster features tone-sculpting abilities with a three-band EQ, gain, and volume control.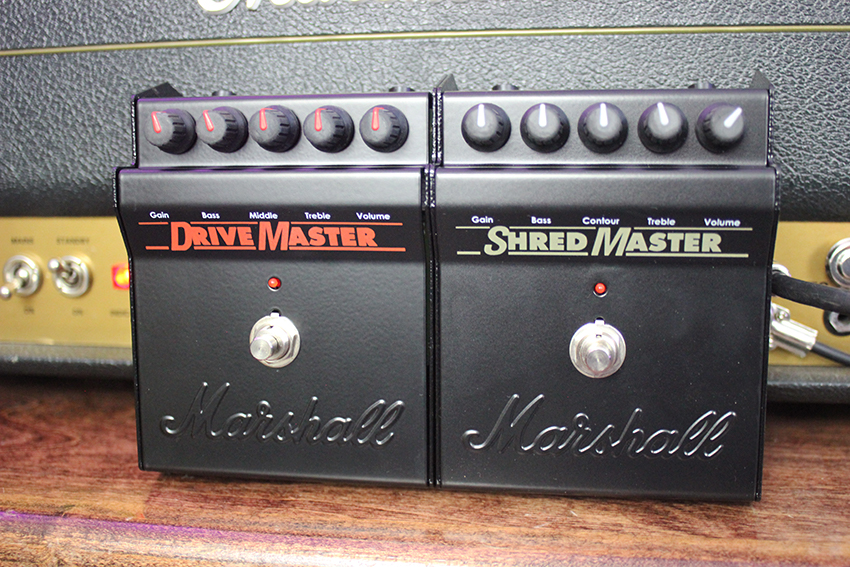 Each of these legendary distortion boxes offers signature Marshall tone with the added benefit of modern durability and support from the brand at the heart of distortion. With a new generation of players discovering new tones, it's always a good thing when sought-after pedals resurface. A rising tide raises all ships, or in this instance, all levels of gain.