Compact synths are becoming more powerful by the day, and what you can do with a desktop hybrid synth today is astounding! The ASM Hydrasynth is one particular specimen that has been proving this rule over the last few years.
After that original model's release, Ashun Sound Machines had an epiphany: they thought "this…but smaller!" And thus, the Hydrasynth Explorer was born. It turns out that fitting the formidable Hydrasynth engine into a more compact form factor with a lower price tag was exactly what the doctor ordered. In this post, I am putting the Hydrasynth Explorer through its paces, scoring a film clip using only the synth and Logic Pro, with no third-party plugins and no additional instruments.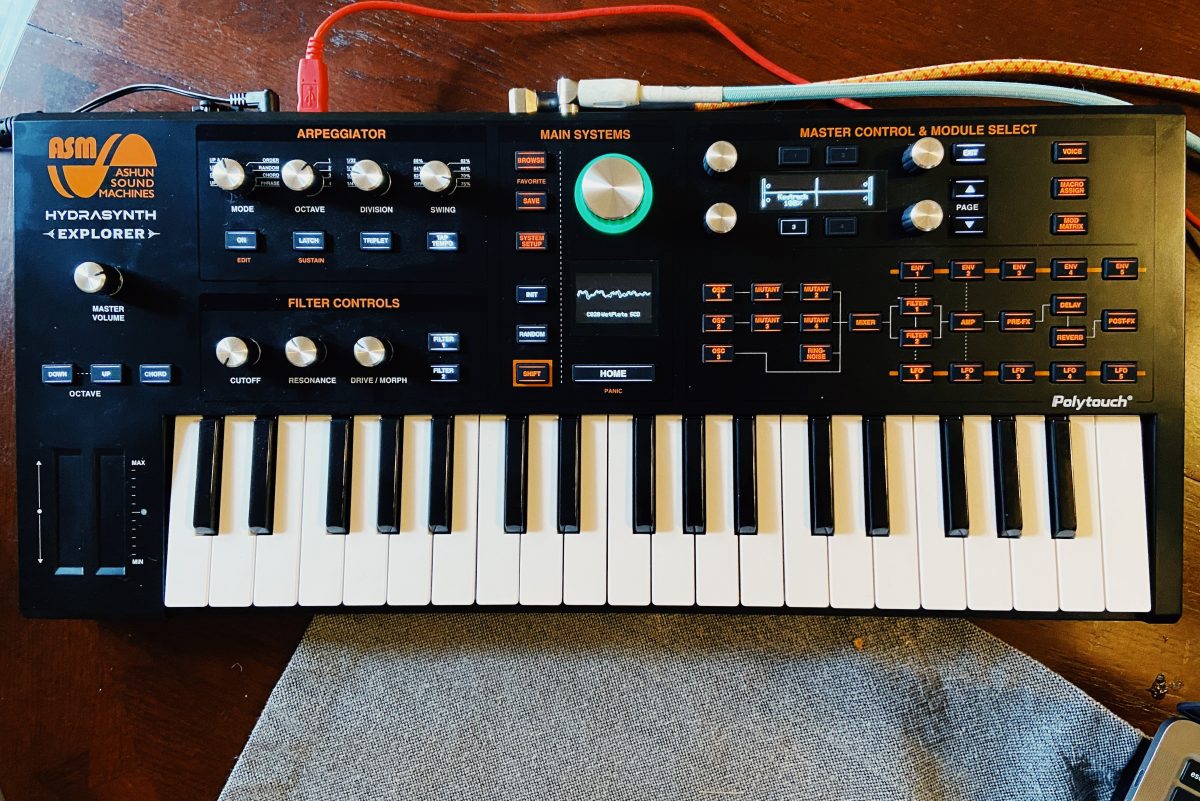 Mission Control
Life stages can be a little challenging sometimes. I used to compose and produce music from a dedicated bedroom studio. Acoustically treated, equipped with shiny outboard, all my gear ready to go with the switch of a patch bay cable. Now I am a dad and my studio is temporarily packed in the basement to make way for a nursery.
I have always been one to think that limitations breed innovation, so this challenge is right up my alley. I scored a film clip using just the Hydrasynth Explorer and Logic Pro while sitting at my kitchen table! This particular scene is from Charge, a "Blender Open Movie" with assets available to anyone with a Blender Studio subscription. Go ahead a take a listen to what I made and then we can discuss my process below.
Let's Talk Gear…
The synth went straight into an Antelope Audio Discrete 4 Pro Synergy Core interface (running no plug-ins). The only caveat is that I did use a couple Apple loops/drum modules (these are bundled with Logic Pro X) to fill out the percussion. I made some bespoke percussion patches but drum programming is one thing the Hydrasynth Explorer is not necessarily catered towards.
All the music you heard is mixed with built-in Logic plug-ins, the synth sounds are created using the Hydrasynth Explorer, and everything was mixed at my kitchen table on headphones. All in all, I am pretty pleased with the result. The mix is by far the worst part. I had no reference speakers and the Logic plug-ins are certainly limiting (although not bad!)
While I could give you patch notes on each individual synth sound, that would be incredibly tedious to read. A better use of our time is to talk about how to make the most out of the Hydrasynth Explorer:
---
We explore the myriad sonic possibilities available to you on the Hydrasynth desktop version. | Watch »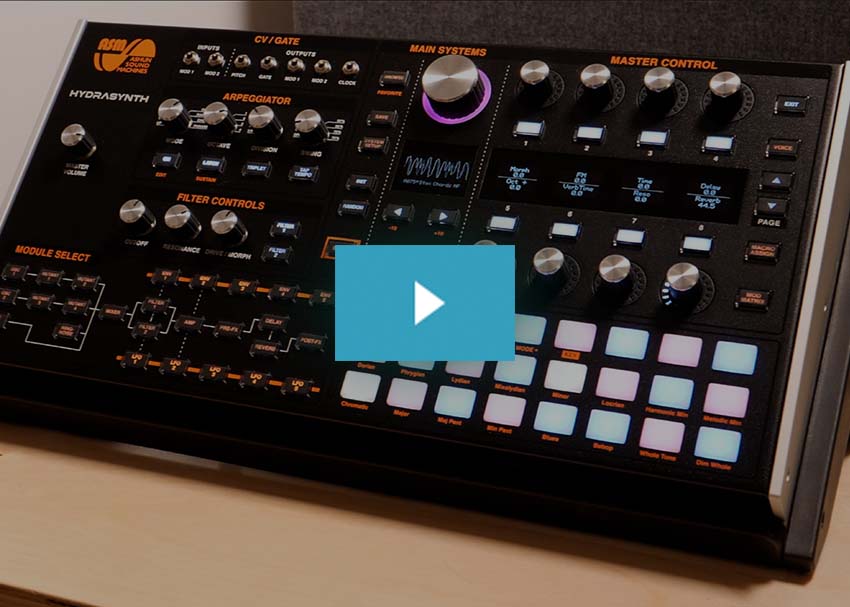 ---
Off to the Races!
I knew that with my self-imposed limitations, I was going to need to keep things simple. While Logic does have a great suite of proprietary plug-ins to choose from, they are not equipped for everything. So, I decided to try to play to the strengths of the Hydrasynth Explorer. I used its robust modulation matrix, wave mutators, and polyphonic aftertouch (PolyTouch) to create motion and dynamics in my piece.
All It Needed Was PolyTouch
In every pad, I was using PolyTouch to add nuance to the dynamics, controlling parameters like filter cutoff. A great example of this is the lead sound starting at 0:09. By pressing harder on the keys, I was able to crescendo and decrescendo my phrases, adding emotion to the line.
It cannot be overstated how incredible it is to have this robust of an aftertouch system available on a synth that is THIS capable at THIS price point. I barely scratched the surface of what you can accomplish with PolyTouch. I think this feature alone gives the Hydrasynth Explorer a huge boost in its category.
Think MACRO
The arpeggiator going under that melodic line is actually just a stock preset (Slimtone ET). It was so good that I couldn't resist. I programmed in the arp and sent the MIDI via USB to the Hydrasynth so I could perform the filter sweeps and adjust macros on the go. The macros give you easy access to previously under-the-hood functions OR groups of functions. Macros really are some of the Hydrasynth Explorer's strongest performance tools and they unlock so much creative potential!
My key to success in many instances, macros allowed me to adjust reverb times and wet/dry mixes for my Bladerunner-esque lead sound. This gave the phrases more life and helped me to blend the patch in with its neighboring pieces.
All About the Knobs
Hydrasynth Explorer puts your most-used knobs in arm's reach. I was constantly adjusting filter cutoff and the different filter types, all of which are located right above the keybed. Having two simultaneous filters is huge. I would constantly, mid-phrase, switch to my second filter and start adjusting it to add more motion to my patches. This is all in addition to the adjustments you can have your five LFOs or envelopes do for you!
I used the multiple filters on certain sounds like my white noise riser and my pulsing bass sound to either create a phasing effect or to obtain a very tightly mixed tone. The bass patch in particular could not be as punchy as it was if not for the combination of a low pass and band pass filter.
Enter the Matrix
Lastly, the modulation matrix. This is the crowning achievement of the flagship Hydrasynth and misses no marks here. This matrix has to be one of the most user-friendly designs I have seen. I will say, however, that navigating the matrix with the macro knobs takes some getting used to. That being said, you can pretty much send anything anywhere. I found myself deconstructing presets just to figure out how the synth could possibly make some of its sounds. You could spend years with this synth and not unlock its full potential and I think the mod matrix has to be the reason why.
But for all its complexities, the matrix is still user-friendly! You can simply follow the well-laid-out signal chain accessed by per-function button presses and continue to create complex patches.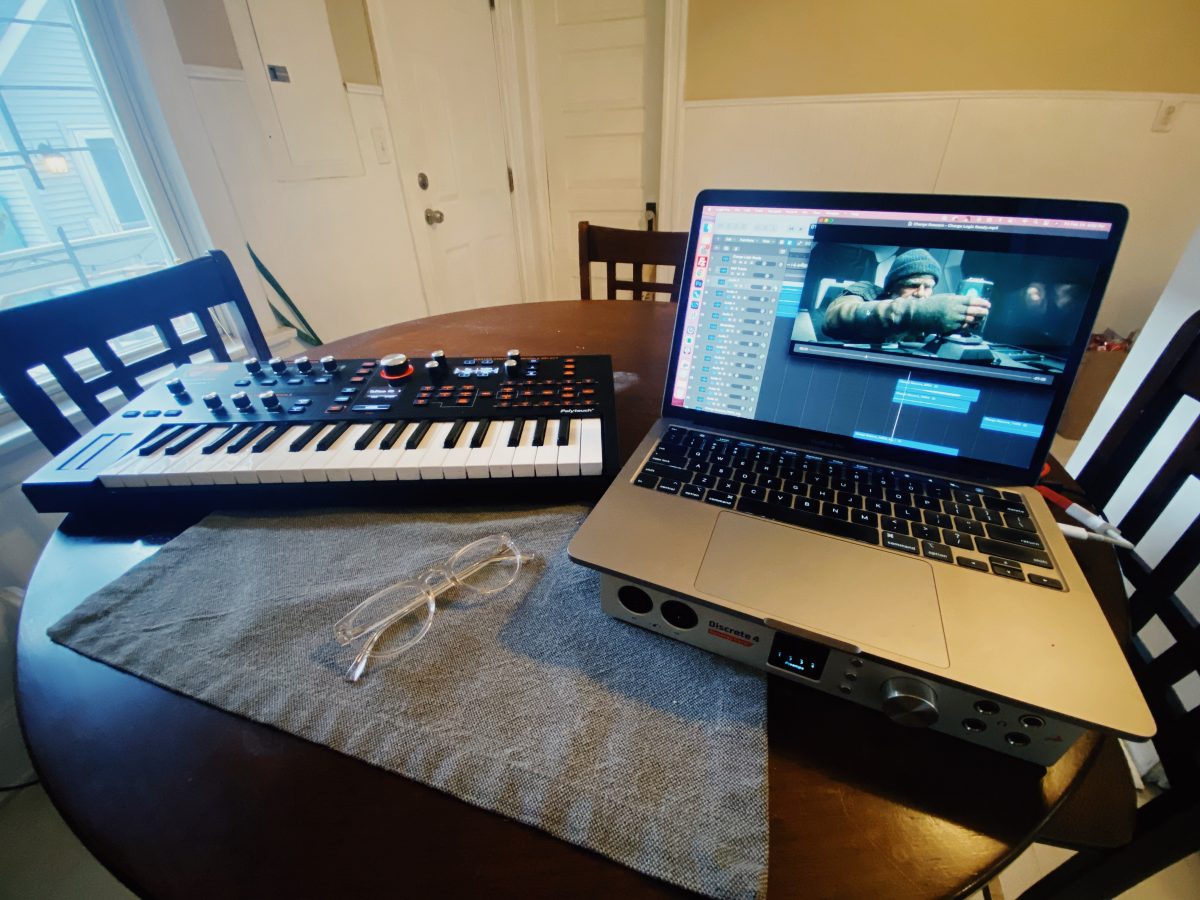 Concluding Thoughts
The beauty of the Hydrasynth Explorer is that this synth truly can be all things to all people. With a fun arpeggiator, seemingly endless wavetables and oscillator types, a massive modulation matrix, and a plethora of easy-to-use-and-navigate performance functions, any musician can make great music with this noteworthy piece of kit. My test proves that the synth itself can produce high-quality sounds with very little assistance and that is a huge plus. No matter your limitations, life-stage, experience level, or musical needs, the Hydrasynth Explorer will fit right into your set like it was meant to be there all along!