As someone who plays vintage reissue Fender amps, the PRS HDRX 20 was a bit of a different beast at a first glance. After some fiddling with all the controls on their own, I started to figured out where my preferred sweet spots were. Pushing this amp into preamp saturation as well as power tube saturation is very rewarding. This amp does fall on the dark side of amps that I typically play. Either I'm losing my hearing, which is very possible, or Jimi's original amp was a very dark one. That is also likely since old Marshalls tended to be dark amps.
How does the PRS HDRX 20 work?
It really helps me get a tone out of the gate if I understand how the amp works before even plugging it in. Think of the bass and treble volumes as two gain stages that have two different colors. The master volume controls how much signal is being sent to the power tubes. I've been using this amp with the Tone King Ironman II attenuator so I can juice up the amp at bedroom volumes.
The three-band EQ with a presence control is pretty self explanatory, but there are two switches that add a lot of character to the amp. First up is the bright switch, which, you guessed it, adds high end to the signal. As I mentioned, this amp tends to sound a little dark, so having this option is a welcome addition. The other switch is a "high-mid gain" switch, which adds gain into the EQ section. To me, this seems like a secret trick on old Marshalls. True Marshall fanatics will tell you to bring up the treble control to add some extra gain to the signal, but doing so only really adds gain to the upper frequencies. This is somewhat unique to Marshall circuits, so it's a cool feature to add to the PRS HDRX 20, but you don't have to blast the treble control.
Now that we understand how the amp works, I'm going to dive into some tones with a Stratocaster and Les Paul. I'll be flipping from the neck pickup to the bridge pickup and all those in-between settings. My signal chain is pretty simple: a Dunlop Fuzz Face Band of Gypsys, the PRS HDRX 20, a Tone King Ironman II attenuator, and an Orange PPC112.
Stratocaster Tones
When I'm not pushing the amp, I tend to use the bright switch. Even though the Stratocaster is somewhat bright already, it just needs that extra top-end sparkle. The high-mid boost switch is turned off in this clip since I was looking for a clearer tone rather than one that is more aggressive.
Edge of breakup, Fender Stratocaster: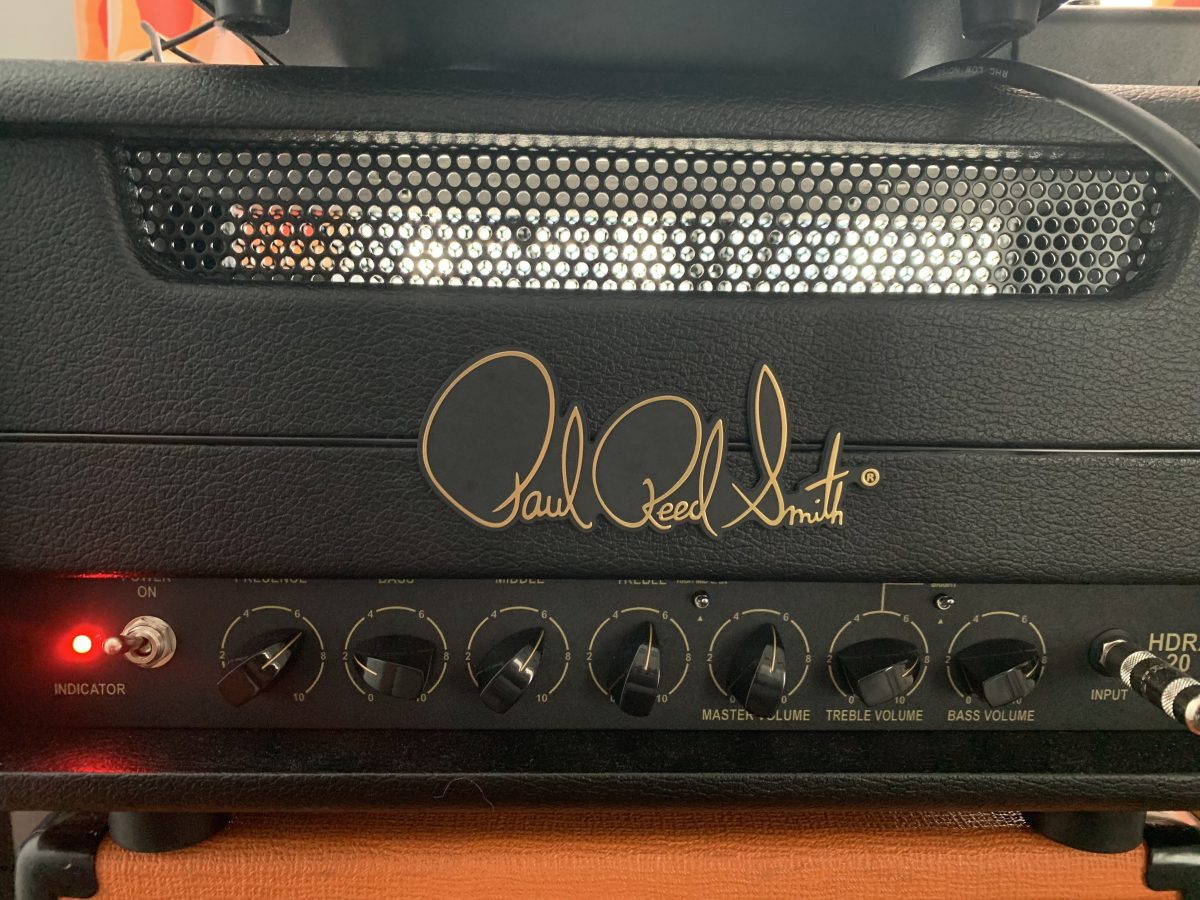 The moment this amp gets into overdrive territory, it starts to sing. I decided to only push the treble and bass volumes to get the overdrive for the Strat tone since I prefer power tube saturation with a Les Paul.
Overdriven, Stratocaster:
Being the true Hendrix fan that I am, I actually own the Dunlop Fuzz Face Band of Gypsys pedal. It would be a great disservice not to blast it wide open with a Stratocaster. It's just too fun not to play. The amp settings for this clip are the same as in the previous clip.
Dunlop Fuzz Face Band of Gypsys, Stratocaster:
Les Paul Tones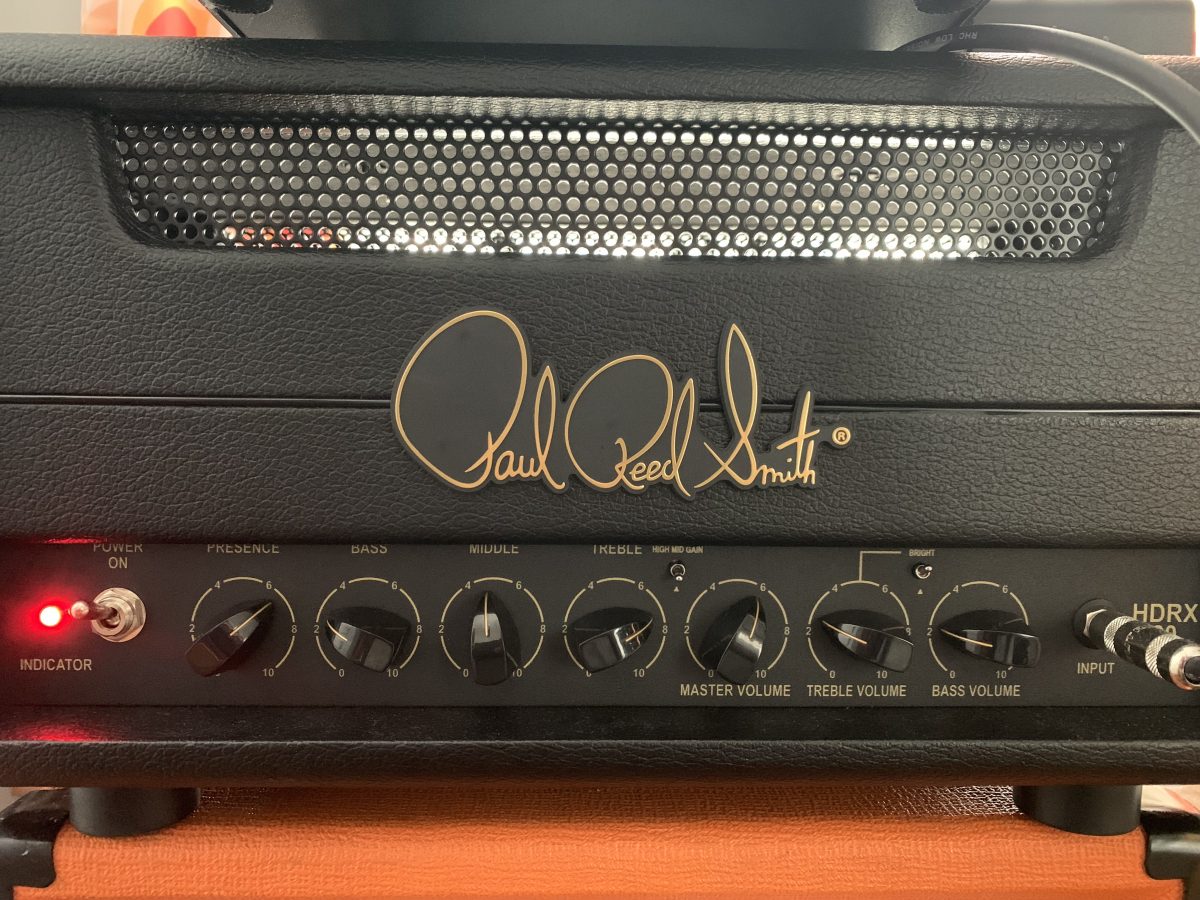 Edge of breakup, Les Paul:
Since the Les Paul has a lot more output than the Stratocaster, both the treble and bass volumes are dialed back compared to the earlier tones. Not a lot of people will be playing this "clean" with a humbucker guitar into a Marshall-style amp, but I thought it was still worth visiting.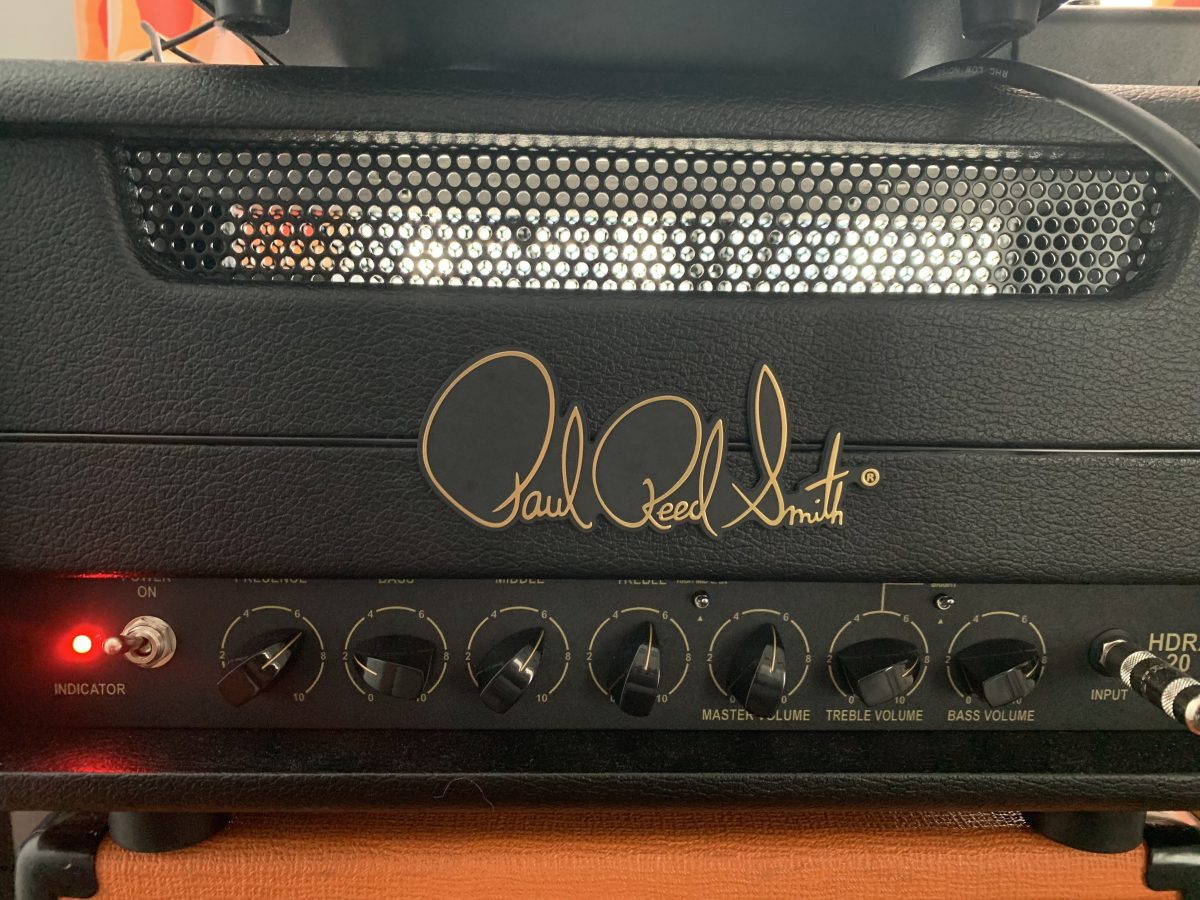 This level of saturation is likely where most people will be live with this amp, and rightly so. This is when the amp starts to sing and all the overtones start to come out and play. Once I started playing around on this setting, it instantly reminded me of some early Fleetwood Mac tones. This just sounds like rock music. For the purposes of rock, only the bridge pickup was used in this next clip.
Overdriven, Les Paul bridge pickup: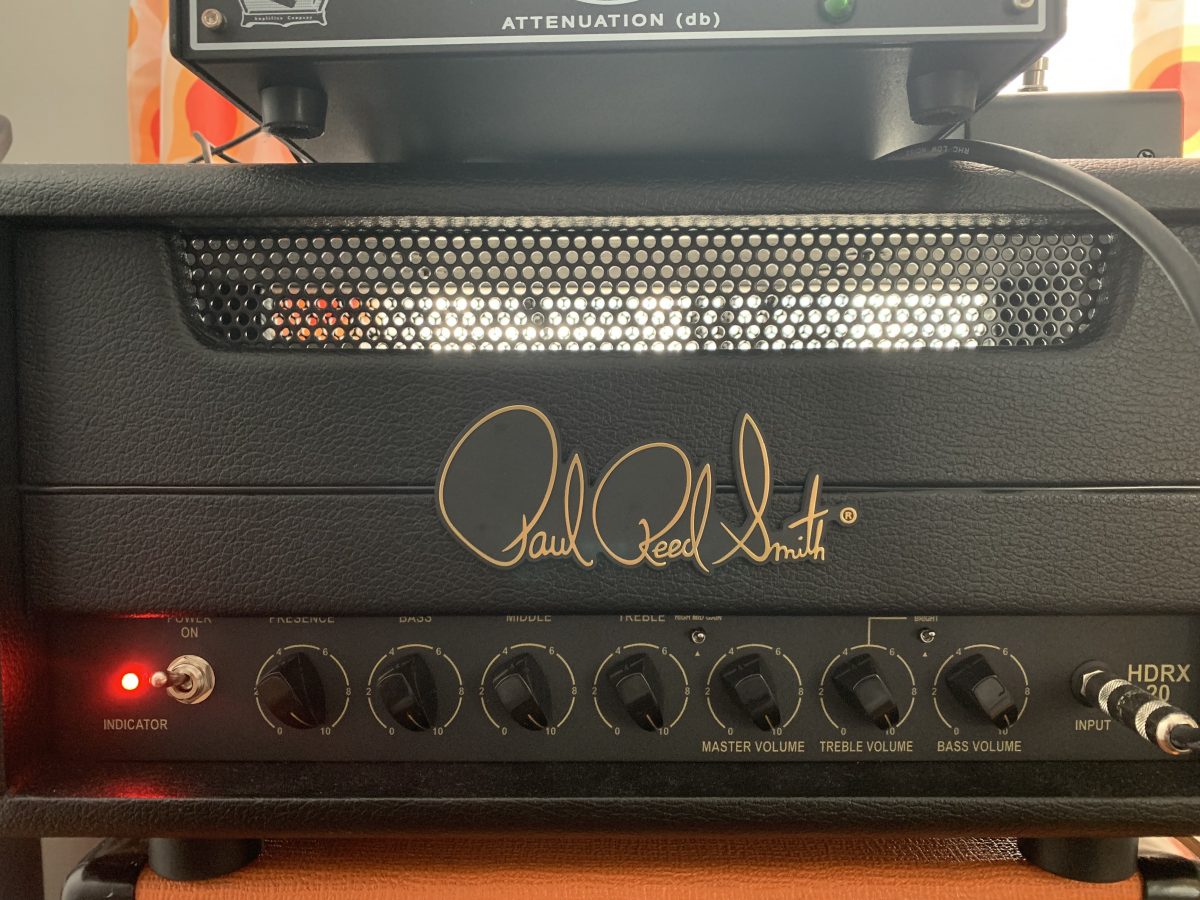 Oh, you thought I wasn't going to play it completely wide open? This level of saturation is so thick that I'm not sure if it's even usable. Regardless, it's a lot of fun. Again for the purposes of rock, only the bridge pickup was used.
Wide open, Les Paul:
After figuring out how to get some lovely sounds, this amp has a lot of features and and is a great value. Additionally, it can be used for any size of live show. There's more headroom than I anticipated, there are a bunch of edge-of-breakup tones that aren't possible with a lot of amps, and the EQ controls make the amp versatile enough to get along with any guitar. Adding overdrive, fuzz, boost, and delay complements the amp greatly. If you're looking for a vintage-style amplifier that can nail sounds from the '60s and beyond, the PRS HDRX 20 is a great choice. 20 watts of power is plenty to play at any gig, and with the master volume, it's even more versatile.