Victory amplifiers are some of my favorites as of late. Most amps can't beat their versatility, raw tone, and ease of use. When the UK brand began releasing compact pedal versions of their amps I knew I had to try them, and they did not disappoint.
If you're curious about the differences (and similarities) of these pedals, this post is for you! I've composed a rundown of the specs and features, and recorded sound clips of three of these pedals so you can hear each one for yourself.
What's Inside:
| | | | | | |
| --- | --- | --- | --- | --- | --- |
| | Power Section | Tubes | Onboard Effects | Effects Loop | Channels |
| The Duchess | Yes | 1x EC900, 3x CV4014 | Trem, Reverb | Yes | 1 |
| The Jack | No | 1x EC900, 3x CV4014 | No | No | 2 |
| The Copper | No | 1x EC900, 3x CV4014 | No | No | 2 |
This chart will show you the differences between the pedals. The Jack and The Copper are both preamp pedals, so they do not contain a power section. This means that you can insert these pedals into the effects loop of your favorite amp to bypass its front end and use them as a secondary tone. In my experience, this worked exceptionally well with both pedals, regardless of which amp I paired them with. My favorite tone was The Jack pedal with a Marshall amplifier, as it really complemented the Marshall's power section wonderfully. 
---
Hear the Kraken, Duchess, and Countess MKII amps in this video demo! | Watch »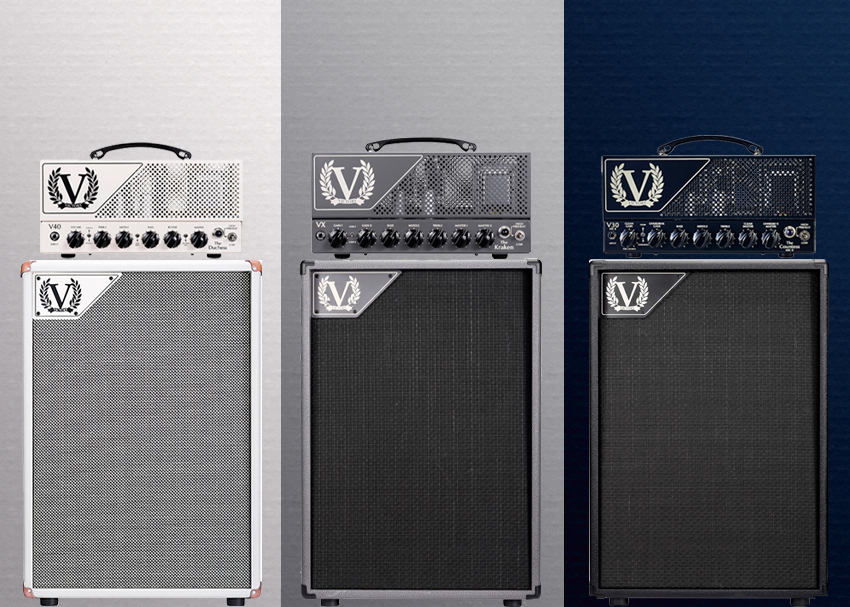 ---
Change the Channel
While it might seem like the Jack and Copper are at a disadvantage from the chart above, it all boils down to how you use them. Their strongest advantage over complete pedal amplifiers like The Duchess are their multiple channels. This is incredibly useful for accessing two distinct tones — for instance a low-gain Channel 1, but a higher gain channel 2 for a dirty solo tone or a distorted chorus section. Both The Copper and The Jack have an independent Master volume as well, which can come in handy for usage as a clean boost. There are plenty of options for tweakage! Their lack of a power section keeps the cost down substantially too, so if you already have an amp you love using but want more supplementary tonal options on hand, there's not much better choice than those two units. 
There's another important aspect worth mentioning for each pedal: its gain. Do take this into consideration when you are choosing which pedal is the best fit for you. For a closer look at the gain levels, please refer to the sound clips within this post. Without further ado, let's take a look at each of the pedals!
The Duchess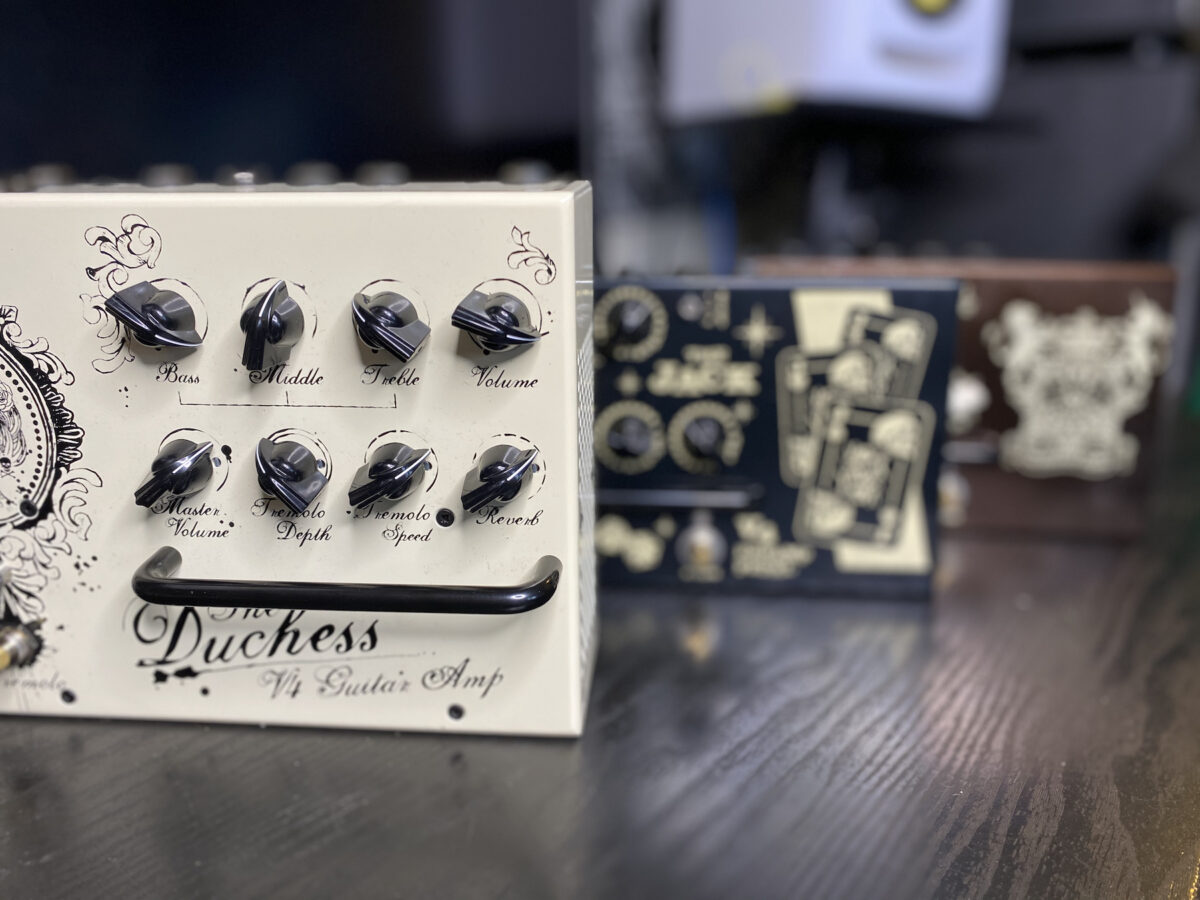 The Duchess, an "American" style amplifier, ranges on the low- to mid-gain level. It shines in the "just breaking up" gain range and has wonderful harmonic character. I found it worked best with my Stratocaster, and I really loved its tone in conjunction with the neck pickup. That being said, The Duchess was no slouch when it came to higher-gain territory. Its more neutral tone worked well with clean boosts, and even a 5150 distortion pedal. With the gain dialed back, my modulation effects were right at home too. It's perfect for anyone seeking tone just outside of the aggressive.
---
The Copper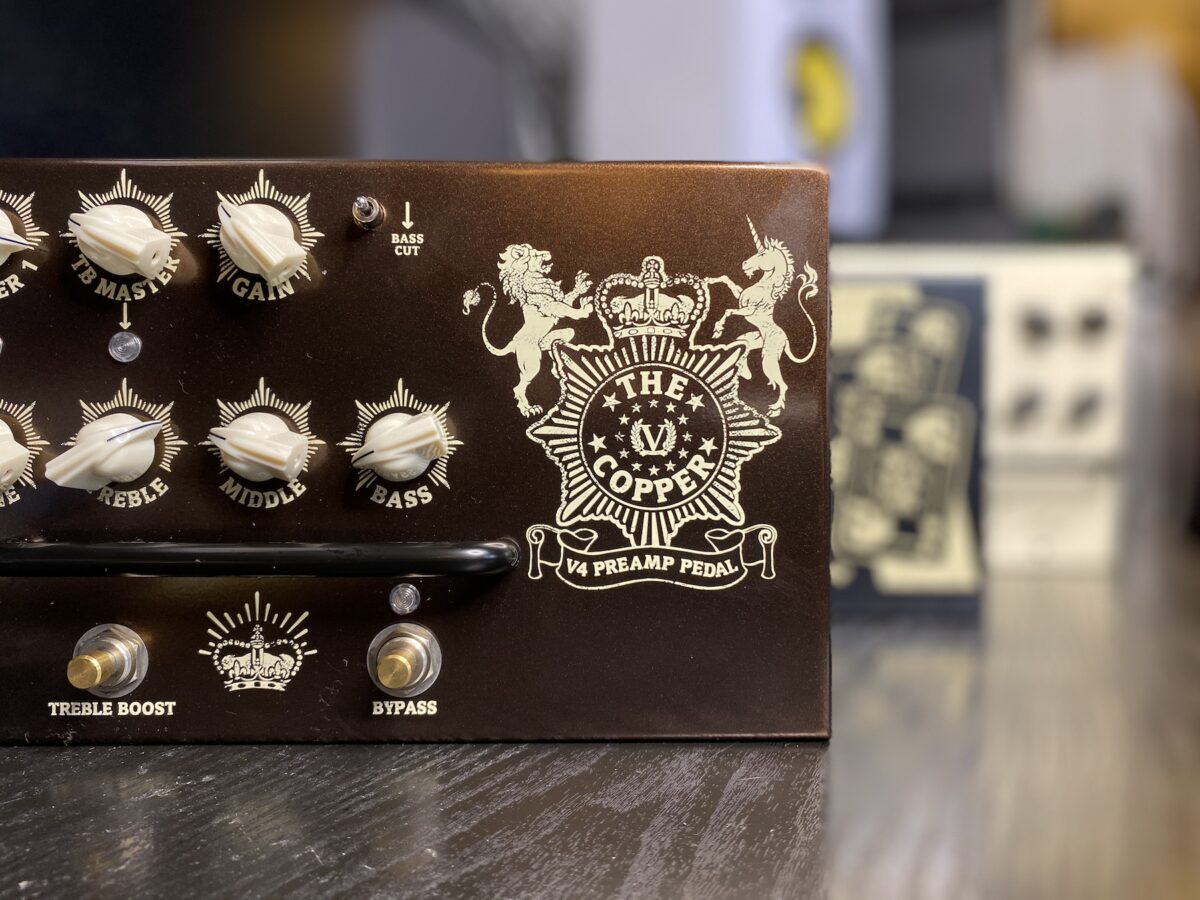 The Copper pedal occupies a different gain range — it is a "British" style amplifier, and so it takes on a different character altogether.
"We've been talking about a 'classic' EL84 amp for ages. It's a unique tone and feel with a specific kind of high-end response that differs from any of our other amps. We batted back-and-forth between a more traditional Vox approach and something more 'boutique,' but also with some Marshall-type 1974/2061 sounds. We veered away from those circuits significantly, however."

– Martin Kidd, Victory's chief designer
This unit had a bit more gain on tap. It's "sweet spot" was its rich overdrive tone, and this is where it performed best. The mid-range was a bit more pronounced on this pedal, especially on the Treble Boost channel. Nice and crisp! It loved my Gibson ES-335's humbuckers and darker pickups. The Copper enjoyed having overdrives stacked with it too, and because of its mids it blended incredibly well with them. It wasn't finicky to find one that worked beautifully with it. At the top of its gain range, it had great note separation even when playing open chords. The Copper is the perfect all-things-rock pedal.
The Jack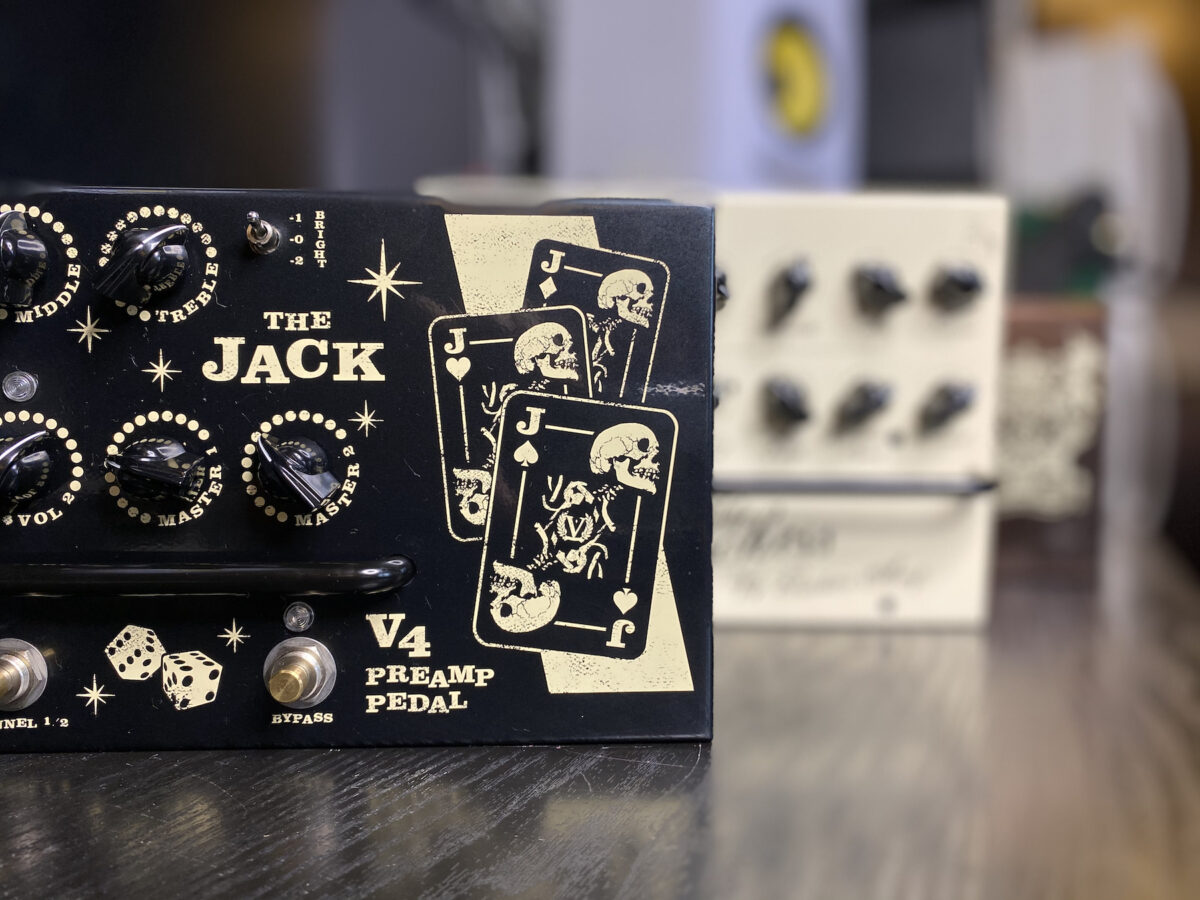 The Jack preamp was designed with versatility in mind – virtuoso Guthrie Govan worked with Victory to design the perfect "all-rounder" amp that could handle clean or overdriven tones. Because this was a touring amp for him, it needed to be a "Jack of all trades." For those musicians familiar with The V30 Countess amplifier, the Jack is the re-branded version of that amp, with the same circuit too!
"I've been using this thing not only as my 'go-to' touring amp but also as a kind of 'Swiss Army knife' in the recording studio… and It's coped effortlessly with every sonic challenge I've been able to throw at it."

– Guthrie Govan
I absolutely loved this pedal (and The Countess too!). More gain = more tone. The cleans are to die for, but the sweet spot was in the mid- to high-gain territory. For those wanting the purest rock tone, this pedal is the best of the three. 
But talk is cheap — check out my sound samples! For maximum consistency I recorded all riffs DI and re-amped each track through the three pedals. Any differences you hear will be from the pedals themselves.
Thanks for reading, and feel free to comment below if you have any questions!